Top 5 Cities for Families in the Southeast
Many or all of the products here are from our partners that pay us a commission. It's how we make money. But our editorial integrity ensures our experts' opinions aren't influenced by compensation. Terms may apply to offers listed on this page.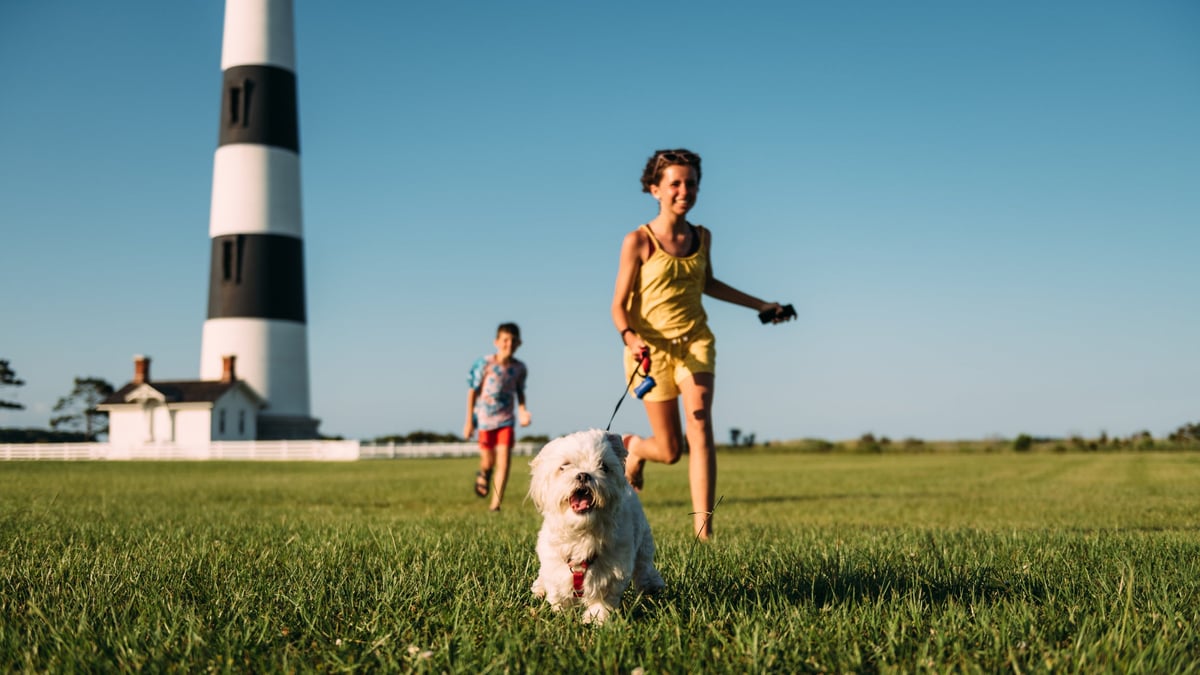 In the southeastern U.S. you can find small towns with big city appeal.
If you'd rather hook up with Stroller Strides at the zoo than style your Rolex for the nightclub, you might have shifted into family mode. Granted, not all families have kids, and not all parents give up clubbing (at least now and then). But there comes a time in many people's lives when the lifestyle we want changes to something that is more all-ages and community-oriented.
Home buyers who want to move to a place that lends itself well to family life might want to consider these five cities in the Southeast.
1. Midland, Texas
Population: 146,038
Median home value: $259,801
Metro area: Midland-Odessa
The first thing to love about Midland is that it is in the top 25 places in the U.S. with the most affordable childcare. Families here only spend about 15% of the area median household income on childcare. Compare that with New York, where the average family forks over nearly 40% of the median household income on childcare, and you'll see why we love this little piece of West Texas. Jobs are good here, too. Midland's median household income is significantly higher ($80,000) than the national median ($63,000).
If your bones like dry heat, you'll like it here. Midland doesn't get a cold winter. You might see frost on your roof tiles now and then, but the average daytime temperatures range between 60 and 100 degrees Fahrenheit all year.
This is a big little city with no shortage of things to do. Midland has minor league sports, a skate park, BMX biking, golf courses, and fishing spots. We also found several museums in Midland, including an interactive museum for children and George W. Bush's childhood home.
2 and 3. Raleigh and Durham, North Carolina
Population: 474,069 (Raleigh), 278,993 (Durham)
Median home value: $350,006 (Raleigh), $311,877 (Durham)
Metro area: Raleigh-Durham
Coming in at a tie, Raleigh and Durham are side-by-side cities in North Carolina. The metro area also includes several other neighboring cities, for a combined population of more than 2 million people.
The landscape here is green, green, green, serving up a beautiful setting for your outdoor activities. You'll love walking, running, or biking Raleigh's 180 miles of greenway trails, or kayaking and canoeing on one of the nearby lakes.
For career opportunities and upward mobility, Raleigh-Durham might be your pot of gold. One of the biggest sources of jobs here is the Research Triangle Park. RTP is made up of hundreds of companies in science, technology, government, academic, and nonprofit sectors. The park is located in the geographical center between Duke University, North Carolina State University, and the University of North Carolina. By the way, if you're thinking of saving money on college by keeping your kids closer to home, there are 10 more colleges and universities to choose from here.
The top-rated schools are all public. So while you climb the corporate ladder, your children will benefit from a strong school system.
Raleigh-Durham is located such that you can take weekend road trips to many of the most popular cities and attractions in the U.S., especially along the eastern seaboard. And the cost of real estate is much lower here than it is in many other major metropolitan areas, so traveling could become a realistic part of the budget if you move here.
Durham made it to our list of the country's most socially conscious cities -- it has the highest gender pay equity score of any city we researched. Raleigh, on the other hand, is one of the top cities in the U.S. for high salaries and low cost of living.
4. Greenville-Mauldin-Easley, South Carolina
Population: 920,477
Median home value: $238,632
Metro area: Greenville-Anderson
The Greenville-Anderson metro area is home to nearly a million people. The tri-city area of Greenville-Mauldin-Easley made it all the way to No. 11 on our list of top places in the U.S. for affordable childcare. Families here only spend about 14.4% of the area median income on childcare. For comparison, that's about one third what families in Boston pay.
Generally, the cost of living here is low and job opportunities are good. A number of Fortune 500 companies are headquartered in this area, and the unemployment rate in the region is lower than the national rate.
There's plenty to do here, from hiking to zoos to museums to water parks. Greenville has no shortage of culture -- you can catch major Broadway shows at the Peace Center. For those of you who like a little more room to breathe, dozens of state parks are within driving distance. Head out for camping, fishing, hiking, and exploring any time you feel like it.
5. Pascagoula, Mississippi
Population: 21,699
Median home value: $99,468
Metro area: Pascagoula-Gautier-Moss Point
We love this coastal Mississippi city. The cost of living in Pascagoula is very low. Homes here are affordable for families on pretty much any income. The median home value is under $100,000. Half the listings are even lower. A buyer willing to put in some sweat equity could get into homeownership here for very little cash outlay compared to other cities. If you're planning to telecommute to a job with a big-city salary, you could also consider buying a lot in this beautiful city and building your own brand new home.
The presence of several military bases means there will always be other families enjoying the town with you.
Pascagoula is centrally located on the Gulf Coast, making it easy to take weekend trips to New Orleans, Panama City, or any other coastal town. The city is very family-friendly: The residents are known to be very nice, and Pascagoula made it to our list of top American cities for affordable childcare. Also, the topography is lush, and there's plenty of open space to play, walk, and bike. And of course, being on the Gulf Coast means it's a great home for boating, fishing, and water sport enthusiasts.
Families are the gas this country drives on. Any of the cities and towns on this list represent a prime opportunity for an infusion of new families who can contribute to the local economy while enjoying the southeastern U.S. lifestyle.
We're firm believers in the Golden Rule, which is why editorial opinions are ours alone and have not been previously reviewed, approved, or endorsed by included advertisers. The Ascent does not cover all offers on the market. Editorial content from The Ascent is separate from The Motley Fool editorial content and is created by a different analyst team.