What to Do if You're Going to Miss a Mortgage Payment During COVID-19
Many or all of the products here are from our partners that pay us a commission. It's how we make money. But our editorial integrity ensures our experts' opinions aren't influenced by compensation. Terms may apply to offers listed on this page.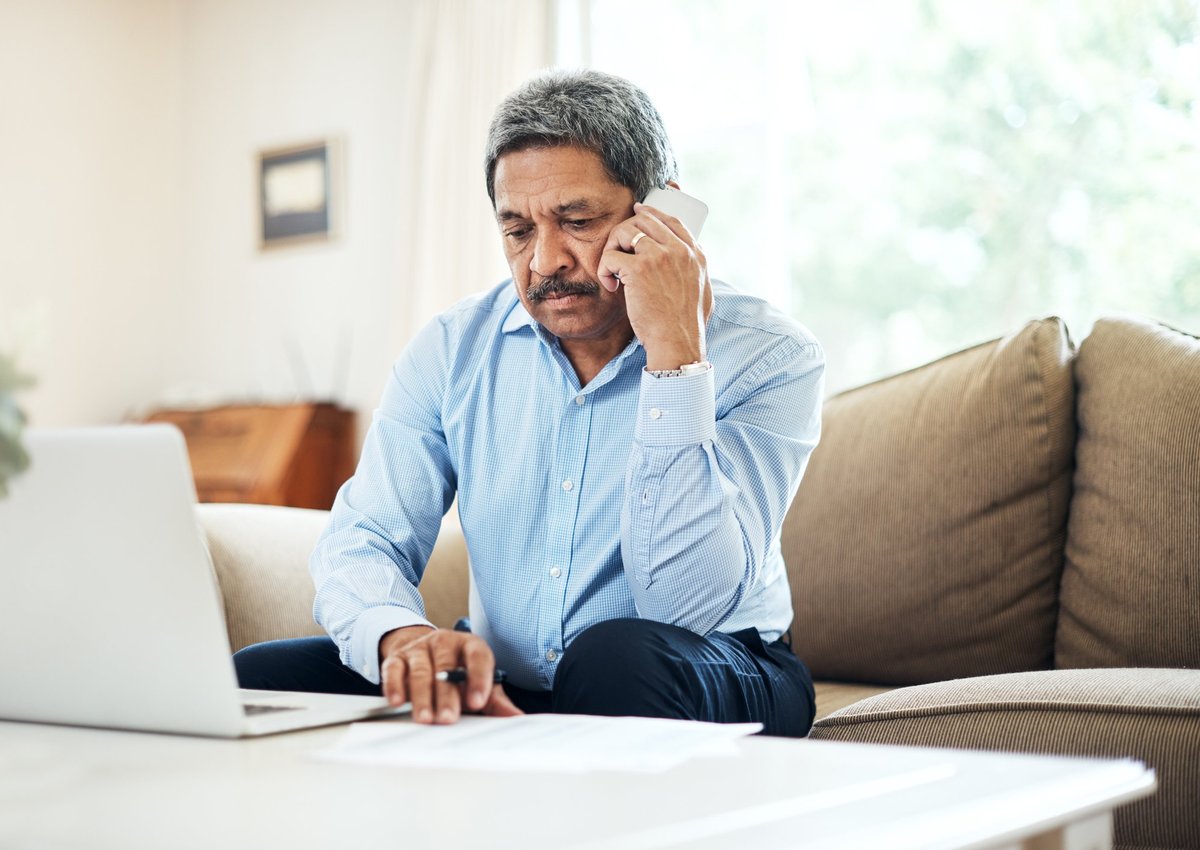 If you're facing financial troubles, here's what you need to do about your mortgage.
Over 30 million Americans remain unemployed as the COVID-19 pandemic drags on into August, and many are now starting to feel the financial strain. The $600 weekly unemployment boost, which was designed to replace all of an average worker's pre-COVID income, expired at the end of July. Congress is likely to pass some sort of new aid package, but they have yet to do so and there's a good chance that the second round of help will provide substantially less assistance.
Those benefits meant that millions of unemployed people had been able to pay their bills thus far in the pandemic. But now, they might not be able to continue. If you find yourself in a position where you might miss a mortgage payment, here's what you need to do.
You may be legally entitled to relief
As part of the CARES Act signed into law shortly after the pandemic hit, millions of U.S. homeowners are entitled to temporary relief from their mortgage obligations.
Any homeowner whose mortgage is federally backed is entitled to a mortgage forbearance of as long as 12 months if they request it. And don't think "federally backed" mortgages only refers to loans like FHA and VA mortgages. Those are certainly covered by the law, but federally backed mortgages include any that were underwritten according to Fannie Mae or Freddie Mac's guidelines, also known as "conforming" loans. To find out whether your mortgage is conforming, you can check if it is owned by Fannie Mae or Freddie Mac through their loan lookup tools.
If you're wondering, roughly two-thirds of mortgages in the United States are federally backed, and therefore qualify for forbearance under the CARES Act. This still leaves many borrowers (especially those with larger balances, or so-called jumbo mortgages) unprotected by the law -- more on those in a bit -- but this law can help millions of struggling borrowers breathe a little easier.
Perhaps the most important takeaway is that although borrowers of government-backed mortgage loans are legally entitled to forbearance, it isn't granted automatically -- you need to call or go online and let your lender know you want it. And you need to do this before you miss a mortgage payment in order to avoid credit consequences and other potential headaches.
What is a mortgage forbearance?
A forbearance simply means an agreed-upon period of time where loan payments are paused. For example, a three-month mortgage forbearance means that you don't have to make your next three monthly mortgage payments. Now, interest may still continue to accrue and you'll still owe the same amount of money (it isn't a form of loan forgiveness), but forbearance is a temporary period where you don't have to pay anything.
What happens when your forbearance period ends can vary. Many lenders simply extend the repayment period by the number of months you paused payments, while others allow you to pay a little extra each month until you're caught up. Be sure to ask your lender ahead of time exactly what will happen in your case, and get the terms in writing.
As long as you obtain a forbearance before you miss a mortgage payment and then resume your payments as agreed once your forbearance comes to an end, a mortgage forbearance shouldn't have any adverse effect on your credit score. On the other hand, a single late mortgage payment can have a significant impact on your credit score for years.
What if you don't have a mortgage that automatically qualifies?
Technically speaking, the CARES Act mortgage forbearance rules only apply to government-backed mortgages -- other loans aren't legally entitled to forbearance. This includes jumbo loans, which is a large subset of the mortgage market. Jumbo loans are for higher amounts than the limits set by Fannie Mae and Freddie Mac.
That doesn't necessarily mean you can't take advantage of a mortgage forbearance. Quite the opposite, actually. Most mortgage lenders are more than willing to work with borrowers who have lost income due to the pandemic and are having difficulty making their payments. And the proof is in the numbers -- as of early July, 8.2% of non-federally backed mortgages were in forbearance, which is more than the 6% forbearance rate among loans that are legally entitled to it.
The process to obtain a forbearance and the exact terms being offered vary from lender to lender, so check your lender's website or call to find out what options are available to you. But the bottom line is that it's in nobody's best interest for a lender to foreclose on your home, so don't hesitate to call and ask for help if you need it.
We're firm believers in the Golden Rule, which is why editorial opinions are ours alone and have not been previously reviewed, approved, or endorsed by included advertisers. The Ascent does not cover all offers on the market. Editorial content from The Ascent is separate from The Motley Fool editorial content and is created by a different analyst team.