Rocket Mortgage Review
Kimberly has been a personal finance writer/editor, consumer credit expert, and financial literacy advocate since 2001. Tweet her @rotterwrites.
We are committed to full transparency in our mission to make the world smarter, happier, & richer. Offers on The Ascent may be from our partners - it's how we make money - and we have not reviewed all available products and offers. That transparency to you is core to our editorial integrity, which isn't influenced by compensation.
Rocket Mortgage is the online platform for Quicken Loans, one of the biggest mortgage lenders in the U.S. by loan volume. Quicken Loans is highly rated by customers and has pioneered online mortgage applications. You can apply for conventional, fixed-rate, adjustable-rate, FHA, USDA, VA, and jumbo loans with Rocket Mortgage in all 50 states.
Ratings Methodology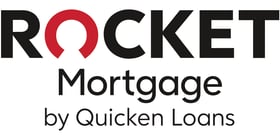 Best for: Applying online
Rocket Mortgage
Why Apply
Led the transition to online-only applications and that seamless process is one reason which it has become the largest U.S. lender. Consistent JD Power customer service rankings make it hard to ignore.
Min. Credit Score
Min. Down Payment
Key Features
Online-only
High allowable debt-to-income
Low down payment options
Loan Types
FHA
VA
USDA
Jumbo
Conventional
Fixed Rate Terms
Adjustable Rate Terms
No. 1 in customer satisfaction: Quicken Loans ranks No.1 in two JD Power customer satisfaction surveys -- mortgage origination and mortgage servicing. It has held the top position in mortgage origination for the past 10 years and grabbed the No. 1 mortgage servicer prize for the last six years. These respected rankings illustrate how much customers like the application process as well as the treatment they receive after they get a mortgage.
Online process: Rocket Mortgage was an early pioneer in online mortgage application technology. Its process is entirely online, up to the moment of closing. During the application process, you can share information automatically by linking your asset accounts. The closing documents still need to be signed in ink, but you can organize that at the location and time of your choosing.
High allowable DTI: Quicken Loans offers loans that allow a debt-to-income ratio, or DTI, of up to 50%. If you have a high DTI, your application will need to be stronger in other areas. For example, you may need to make a larger down payment or have a higher credit score.
Low down payment options: If you qualify for a USDA or VA loan, you can get a mortgage with no down payment. Quicken Loans also offers several affordable loan programs, including Freddie Mac's Home Possible mortgage.
Customizable loan term: Mortgage terms don't have to be 15 or 30 years. Quicken Loans allows you to set a term of any number of years between eight and 30.
90-day rate lock: Quicken Loans offers RateShieldTM Approval, which combines pre-approval with a rate lock. On a 30-year conventional, FHA, or VA fixed-rate purchase loan, applicants are pre-approved once the information has been verified by an underwriter. The interest rate is then locked for up to 90 days. The rate lock has a float-down feature which means that if interest rates fall, you'll get the lower rate. If interest rates rise, your rate remains locked in at the lower level.
Lender and servicer: Mortgage lending (providing the funds for your home purchase) is different from mortgage servicing (collecting payments, paying property taxes and insurance premiums, overseeing escrow accounts, maintaining records, and so on). Many lenders sell their mortgages after the loans close. This means that when you pay your bill, you'll be dealing with a different company than the one you worked with to get the loan. Quicken Loans, on the other hand, services 99% of the loans it originates. Many borrowers appreciate staying with the same company for the life of the loan rather than being handed off to one they didn't choose.
No physical branches: You cannot do business in person with Rocket Mortgage or Quicken Loans. It is an online process. Live humans are available to assist, but you won't be able to talk face to face.
No home equity loans or home equity lines of credit (HELOCs): If you're interested in accessing a portion of your home equity in the form of cash, the only way to do so through Rocket Mortgage or Quicken Loans is to take a cash-out refinance loan.
Limited low down payment eligibility: If you don't qualify for a VA or USDA loan, you'll need to come up with a down payment. Also, Quicken Loans does not offer a low down payment mortgage without requiring private mortgage insurance (PMI).
Before you apply, do your best to clean up your credit report and score. You can apply for an FHA loan through Rocket Mortgage with a score as low as 580, but this loan typically costs more than other loans. With a score of 620 or higher, you can apply for a conventional loan and possibly qualify for a lower rate. The lowest advertised mortgage interest rates will be offered to the most well-qualified applicants. You'll need an excellent credit score (720 or higher) to get the best deal.
Next, look at your debt-to-income ratio. Debt-to-income ratio, or DTI, is the sum of your required minimum monthly debt payments divided by your total gross income. Most mortgage lenders want to see this number under 43%, but Quicken Loans offers some loans to applicants with a DTI as high as 50%. If your DTI is that high, you'll need to make a stronger showing in other areas of the application. In other words, you'll probably need a larger down payment or higher credit score.
Once you're ready to apply for pre-approval or for a mortgage, you'll find Rocket Mortgage's platform very easy to use. In addition to bank account balances, you will need to provide income and employer information, and your Social Security number. Rocket Mortgage can connect with your financial institutions and grab the documents automatically, or you can submit them by fax or email.
You won't need any cash to close your loan. All of your closing costs can be rolled into the loan, leaving you with more money for your down payment or moving expenses.
Navy Federal Credit Union is worth checking out if you're looking for a HELOC or home equity loan. You'll need to be an NFCU member. Active duty or retired military, veterans, reservists, family members of eligible persons, Department of Defense employees, and others are all eligible to apply. An added bonus: NFCU pays most of the HELOC and home equity loan closing costs.
PNC Bank could be a good option for someone who wants to make a down payment that is less than 20% but also doesn't want to get saddled with a PMI premium to pay each month. For buyers who are low on cash, the PNC Community Loan allows a down payment of 3% and has no PMI requirement. There's also PNC's 80-10-10 loan which requires a down payment of 10.1% and has no PMI requirement.
Rocket Mortgage is right for you if:
If customer service is the most important factor in a transaction for you, Rocket Mortgage and Quicken Loans might be a great fit. Similarly, if you don't want another company to service your loan in the future, take a closer look at Rocket Mortgage.
Rocket Mortgage should also be on your shortlist if you're devoted to conducting your business entirely online (or haven't been inside a physical bank branch in years). This platform is tailored to the needs and expectations of today's online buyer. The application process is easy, speedy, device-friendly, and the gold standard to which other online mortgage applications tend to be compared.