5 Times a Home Equity Loan Makes Sense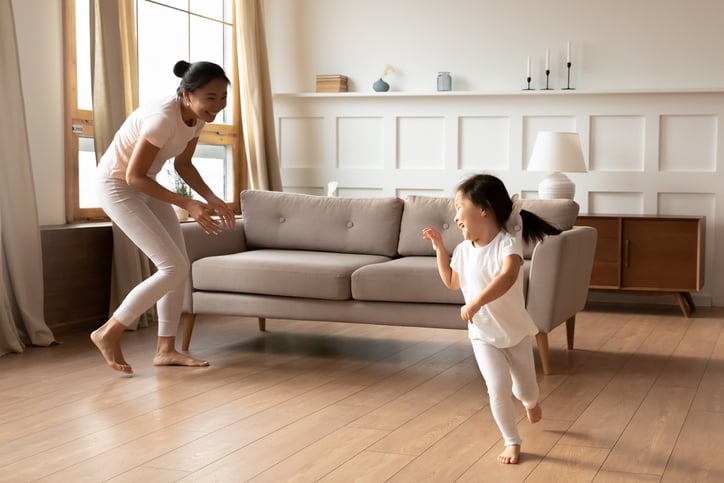 Many or all of the products here are from our partners that compensate us. It's how we make money. But our editorial integrity ensures our experts' opinions aren't influenced by compensation. Terms may apply to offers listed on this page.
Taking out a home equity loan for the wrong reason or at the wrong time could cost you big.
If you owe less on your home than it's worth, you have equity. With a home equity loan, you borrow against that equity and pay the loan back in equal monthly installments for a preset number of years (typically, five to 30 years). The amount you can borrow is usually capped at 80% to 85% of available equity. For example, if your home is worth $300,000 and you owe $200,000, you have $100,000 in equity. That means you may be eligible to borrow $80,000 to $85,000 in a home equity loan.
When you take out a home equity loan, your home acts as collateral, meaning a lender can repossess your house if you fail to make payments. Home equity loans can be useful, but it is crucial to consider whether you can afford one before moving forward.
Also consider how you intend to use the home equity loan. Here are five times taking out a home equity loan makes sense.
1. You can recoup the majority of what you spend
If you take out a home equity loan to pay for a home renovation, it's essential to understand that some upgrades are strictly for your pleasure. For example, high-end light fixtures, a house full of carpeting, or a swimming pool can add a spring to your step, but are unlikely to add much value to your property when it's time to sell. In the case of a swimming pool, it can make your property harder to sell, particularly to buyers worried about liability or who don't want the upkeep.
When a home equity loan is used to pay for upgrades that increase your property's value, the loan can make sense. A minor kitchen remodel costs, on average, more than $23,000, but you'll recoup about 78% of what you spend when the home is sold. A mid-range bathroom remodel will fetch as much as 64% of the price you paid, and replacing old, drafty windows with insulated, low-emissivity vinyl windows recovers an estimated 73% of your upfront costs. A great use of a home equity loan is the replacement of garage doors. This home improvement project recoups about 95% of its cost at time of resale. Another biggie is adding stone veneer to your house's exterior or interior -- an upgrade that will recover as much as 96% of cost. And finally, according to CNN, when you install hardwood flooring in your home, the value of your property goes up by 3% to 5%. On a $250,000 house, that means a jump of $7,500 to $12,500.
In short: If you use a home equity loan to create a more comfortable space that helps you enjoy being home, that's not a bad move. If you use the loan to make yourself more comfortable and can recoup a large chuck of the money you put into the project, that's an awesome use of a loan.
2. It's used to create a safer environment
If you or someone in your household is concerned about safety due to age or disability, home modifications may bring a sense of comfort. Adding a first-floor bedroom or bath, installing a feature like a step-in tub or safety rails, and changing the flooring to accommodate a wheelchair or prevent slipping are all excellent ways to use a loan.
According to the Centers for Disease Control and Prevention (CDC), falls caused 36,338 deaths in the U.S. in 2019. If a home equity loan is used to minimize the risk of falls and other injuries in your home, it's a good investment.
3. You take advantage of a low interest rate
If you've put off big projects, it may be time to consider a home equity loan while the interest rates are at record lows. That's because it is the interest rate that determines how much you repay. Consider these scenarios:
You borrow $50,000 for 15 years at 7%. Your monthly payment is $449, and you pay a total of $30,895 in interest over the life of the loan.
If you borrow $50,000 for 15 years at 3.5%, your monthly payment is $357, and you pay a total of $14,339 in interest over the life of the loan.
In this case, the lower interest rate saved you $16,556 and made a home equity loan a smarter financial move.
4. When it's a loan you won't regret
Home equity loans can be used to pay for nearly anything, including weddings, exotic vacations, and designer puppies. Whether it's wise to take out a loan to pay for such things is another subject entirely. Before you shop for a home equity loan, ask yourself the following questions:
Do I have a clear idea of what I want to finance?
Can I afford to repay the loan, even if I lose my job?
Am I willing to spend years paying for something that may be a distant memory by the time I pay it off?
Say you take out $50,000 to pay for a luxe wedding and honeymoon. Sadly, given how long it takes to pay that off, you could be divorced and married to someone new by the time the loan is paid in full. If you want a small loan that you can pay off quickly, consider a credit card with a 0% promotional rate or a short-term personal loan.
5. It's tax deductible
If a home equity loan is used to "purchase, build, or substantially renovate your home," you should be able to deduct the interest paid as part of mortgage-related interest. Interest paid on up to $750,000 worth of qualified loans (or up to $375,000 worth of qualified loans for married taxpayers filing separate returns) can currently be deducted from your taxes. If you fit within these limits and can take the deduction, a home equity loan is worth consideration.
Tapping the equity in your home can be a great way to pay for projects for a number of reasons. Because your property acts as collateral, the interest rate on a home equity loan is lower than the rate on an unsecured loan. And you can apply for a traditional home equity loan or a more flexible home equity line of credit (HELOC). Before you apply for a loan, though, find out which type of loan works best for you, and shop around to snag the best deal.
Our picks for the best personal loans
Our team of independent experts pored over the fine print to find the select personal loans that offer competitive rates and low fees. Get started by reviewing our picks for the best personal loans.
We're firm believers in the Golden Rule, which is why editorial opinions are ours alone and have not been previously reviewed, approved, or endorsed by included advertisers. The Ascent does not cover all offers on the market. Editorial content from The Ascent is separate from The Motley Fool editorial content and is created by a different analyst team.