How to Get a Personal Loan With a Cosigner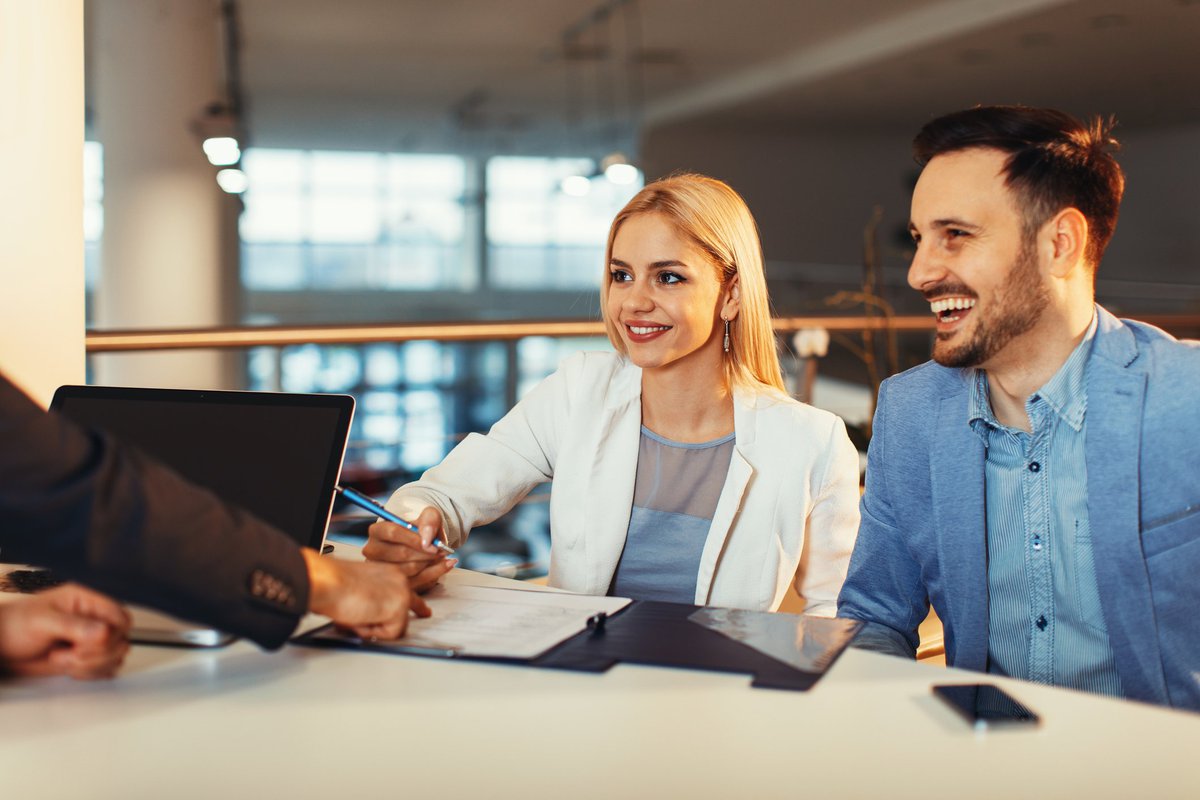 If you don't have the credit history, employment situation, or income to qualify for a personal loan on your own, applying with a cosigner can boost your chances of approval. A cosigner is a person who applies alongside you for a loan or line of credit and agrees to be legally liable for the debt incurred. This may be a relative, friend, or someone else whose loan qualifications are superior to yours.
Cosigner vs. co-applicant
First, it's worth pointing out that the term co-applicant is often used interchangeably with cosigner but has a slightly different meaning. Specifically, a cosigner implies a passive arrangement, where another person is accepting legal responsibility for the loan but isn't actually receiving the loan or controlling how its proceeds are used. On the other hand, if someone is a co-applicant, it implies that they are also a borrower and control how the loan is used.
For example, when my wife and I applied for a mortgage together, she was my co-applicant because the loan proceeds were being used to purchase a home for both of us. On the other hand, when I was 18 and my parents put their name on an auto loan because I had not yet established credit, they were cosigners -- the loan proceeds were used for my car, but they were accepting legal responsibility.
Here's why I make this distinction. Some personal lenders allow cosigners, while others allow co-applicants (also known as "joint applicants"). This is effectively the same thing when it comes to the legal implications, as both of you will be responsible for paying back the loan.
Reasons you might want to use a cosigner
Generally speaking, a cosigner might be a smart idea if adding them to your personal loan application either improves your chances of approval or if it can improve the loan terms you're offered. Some situations where a cosigner may be helpful include: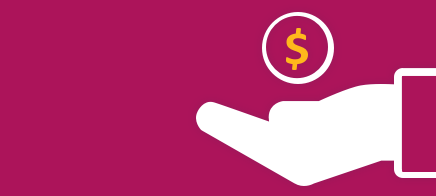 The Ascent's picks of the best personal loans
Looking for a personal loan but don't know where to start? The Ascent's picks of the best personal loans help you demystify the offers out there so you can pick the best one for your needs.
See the picks
You don't have a well-established credit history. Personal loans are an unsecured form of borrowing, so lenders tend to look closely at your history with other debts. If you don't have any credit history, it can be difficult, if not impossible, for a lender to evaluate you as an applicant.
Your credit score isn't quite up to a lender's standards. Most personal lenders don't publish specific credit score requirements. However, you can generally check your loan offers without affecting your credit score, so it can be fairly easy to determine if you can qualify for a loan by yourself.
Your other debts are too high to justify a loan in your name only. At first this may sound odd -- after all, if your debts are too high, why should you borrow money at all? Well, personal loans are often used to consolidate existing debts. So although the net effect will be no change in your debt, some personal lenders might be hesitant to loan you money if your debt load is high relative to your income.
You have decent credit and other qualifications, but your cosigner's qualifications are better. Personal lenders often have a wide variety of loan APRs you can be given. As an example, one bank offers loan APRs ranging from 6.99% to 24.99% as of this writing. If you can qualify for a loan, but are a borderline applicant who would receive a high APR on your own, a high-credit cosigner could be in your best interest.
As you can probably gather, the ideal cosigner has a strong credit history, stable employment, and a reasonably low debt load that would justify the personal loan you're attempting to obtain.
Make a short list of personal lenders that allow cosigners (or co-applicants)
One important thing to know is that not all personal lenders accept cosigners or joint applicants. For example, Marcus by Goldman Sachs only accepts individual loan applications for its personal loans.
On the other hand, several of the best personal lenders do accept cosigners. Just to name a few examples, here are some that you might want to check out:
SoFi
LendingClub
FreedomPlus
OneMain Financial
LightStream
Note that this isn't intended to be an exhaustive list -- there are other lenders that accept cosigners as well.
Check your rates
One of the most important things to do in the personal loan application process, whether you use a cosigner or not, is to do some rate-shopping before you choose a lender.
Fortunately, most online personal lenders make this rather easy. There's generally a short pre-approval process that won't affect your credit score and will allow you to see your own customized loan offers.
This step is extremely important because personal loan APRs and terms can vary tremendously between lenders -- even to the exact same borrowers. It isn't uncommon for APR offers to differ by 8 or 9 percentage points. Shopping around can save you some serious money.
The Ascent's picks for the best debt consolidation loans
Want to pay off debt faster? Check out our shortlist of the best personal loans for debt consolidation and cut your monthly payment with a lower rate.
Pay off debt faster
Decide which lender best meets your needs
Once you've done a bit of rate-shopping, it's time to select your lender. The APR you're offered is an obvious factor, but there are a few other things you need to take into consideration.
For example, make sure the lender is willing to loan you the amount you need. In other words, if you need to borrow $20,000 but a lender is only willing to lend you $15,000, it doesn't really matter how attractive the APR is.
Also, don't forget to consider the term of the loans you're offered and the monthly payment amounts they correspond to. Typically, in order to get a lender's best interest rates, you'll need to agree to a relatively short loan term (say 24-36 months). However, this can sometimes result in an unmanageable monthly payment. It's important to consider the length of the loans you're offered in addition to the APRs each lender is willing to give you.
Fill out your loan application and submit any requested documentation
After you've decided on a lender, it's time to accept your loan offer and complete the application. There are a couple of important things to know as you begin this step:
First, once you submit the actual loan application, the lender will likely do a hard credit pull that can affect your credit score. It's not likely to hurt your score by more than a few points, but it's important to be aware that the "won't affect your credit score" disclaimer only applies to the pre-qualification process, not to the loan application.
Second, even if you choose an extremely efficient lender, be prepared for the application process to take at least a couple of days. It's common for lenders to request several forms of documentation, and they may not request everything they'll need at once. For example, a lender may ask to see your tax returns, and then may follow up with a request for recent pay stubs.
In order to make the application process as smooth as possible, both you and your co-borrower should be prepared to show your tax returns, provide your latest W-2s, 1099s, and/or pay stubs, and provide contact information for your employer. Depending on your situation, your lender may have additional document requests.
My point is that you should manage your expectations when it comes to the timetable. Lenders often fund your loan within a day of approving your application, but it can take a little while to get to that point. Be patient and be prepared for several rounds of back-and-forth documentation requests.
We're firm believers in the Golden Rule, which is why editorial opinions are ours alone and have not been previously reviewed, approved, or endorsed by included advertisers. The Ascent does not cover all offers on the market. Editorial content from The Ascent is separate from The Motley Fool editorial content and is created by a different analyst team.