12 Labor Day Sales You Should Know About
By Jeremy Bowman - Aug 29, 2019 at 7:11AM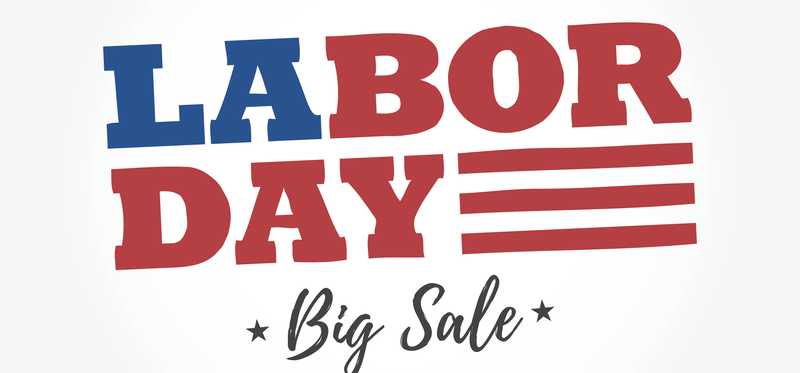 12 Labor Day Sales You Should Know About
Time for some deals
Labor Day traditionally marks the end of summer. But beyond a last chance to hit the beach or grill out before the weather cools and kids head back to school, Labor Day is a huge weekend for the retail industry with sales galore.
The combination of the peak of the back-to-school shopping season -- the biggest time of year in the industry after the holidays -- and the end of the summer with all of its specialized merchandise, means Labor Day weekend is a great opportunity for shoppers to get deals and take advantage of big sales at local malls.
Click through to see 12 Labor Day sales that you can take advantage of.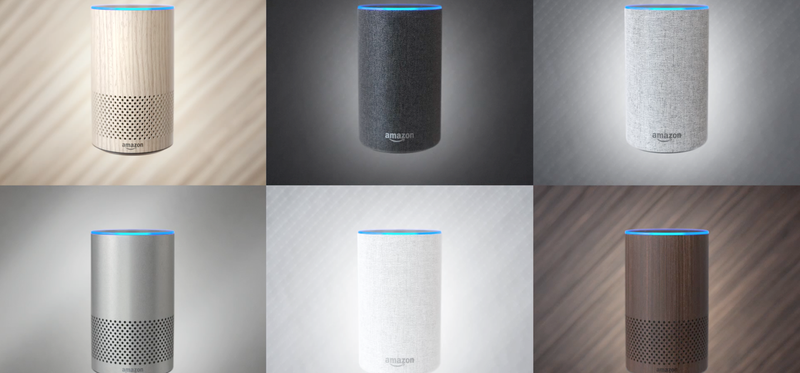 1. Amazon
It shouldn't be a surprise to find Amazon (Nasdaq: AMZN) on this list. After all, the e-commerce giant is known for discounts and low prices, and the company has even established its own shopping holiday, Prime Day, in order to drive new members to its Prime loyalty program.
Among the items for sale on Amazon are the usual suspects -- gadgets like Fire TV sticks, Echo smart speakers, and Ring smart doorbells.
Amazon often discounts these products, all of which it owns, as they help lock consumers into the company's broader ecosystem once they purchase them.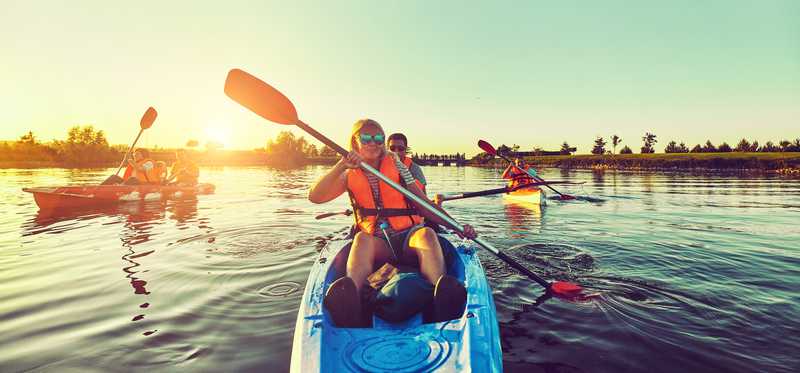 2. REI
Outdoor enthusiasts know that Labor Day weekend is a great time to stock up on gear. Summer is the peak season for warm-weather activities like hiking and boating, and shops like REI have to rotate out their merchandise to get ready for the colder times of the year. Labor Day is their last best chance to clear out that summer stock.
REI is having a clearance sale of up to 50% through Sept. 2 on goods like camping gear, bikes, hiking boots, clothing, and backpacks. This makes a great opportunity to stock up on goods you'll need next year, or for the fall season.

3. Apple
Apple (Nasdaq: AAPL) is the world's most successful device-maker and its products are always in demand. Labor Day weekend, however, presents a unique opportunity for both Apple and its customers. The company traditionally refreshes its lineup in September, rolling out new models of its iPhone, Apple Watch, and other devices. Naturally, it wants to clear out its older inventory before the new products launch.
This Labor Day weekend, Apple is offering Airpods for $155, $45 off the regular selling price, a sign that rumors about an Airpods 2 coming out later this year may be true. Apple Watch Series 4 is $50 off at Best Buy (NYSE: BBY) at $349.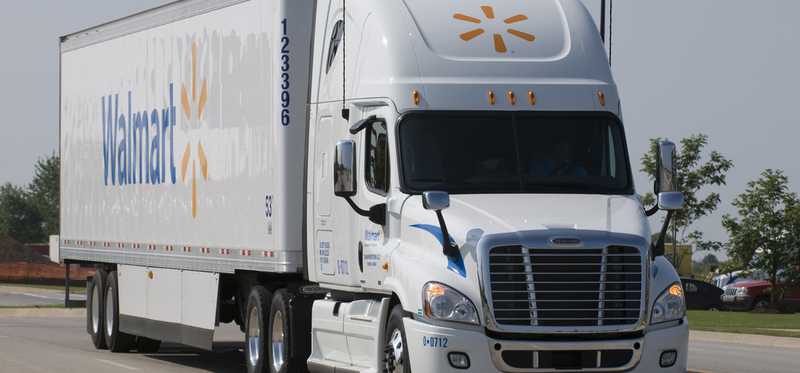 4. Walmart
Walmart (NYSE: WMT) is the world's largest retailer so you know it wants a piece of the Labor Day shopping spree. Lately, Walmart has made its biggest goal to grow its customer base through its online channel, Walmart.com, which is offering a slew of holiday weekend discounts on categories including home and kitchen, furniture, patio and garden, electronics, and home improvement.
Walmart is offering up to 40% off on items including a Nintendo Switch console, HDTV's including a 4K TV from LG, and Lenovo laptop computers.
ALSO READ: What's Behind Walmart's Strong E-Commerce Growth?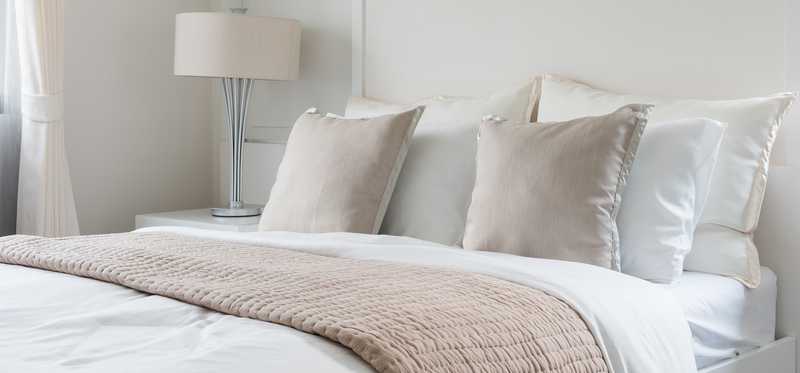 5. Casper
The online mattress business has been heating up for years as companies like Casper have found ways to disrupt the traditional in-store way of trying out a mattress before you buy.
Companies like Casper generally offer extended return policies allowing shoppers to try out their new beds for several months before deciding if they want to keep them.
The end of summer is the most popular time of year to move homes as families try to get situated before the school year starts. That makes Labor Day one of the biggest shopping weekends of the year for mattresses as people often need a new bed when they get a new place.
Casper is offering 10% off its mattresses with the code LABORDAY, or 15% off on Sept. 1 and 2, allowing shoppers to save more than $50 on a new bed. A number of other mattress and bedding companies are running similar sales.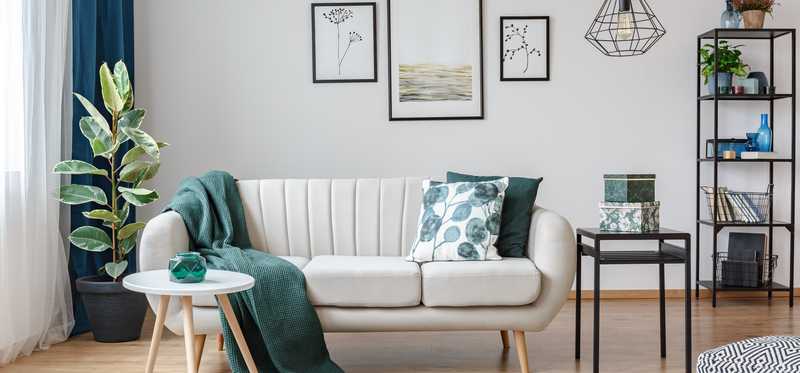 6. Wayfair
Wayfair (NYSE: W), the online home-furnishings specialist, often has sales on its website, but, much like Casper, Labor Day is a special time of year for the company. After the busy summer moving season, millions of Americans are looking for new furniture and home goods, and with online shopping becoming ever more popular, Wayfair is a prime destination.
Over the Labor Day weekend, shoppers can enjoy up to 75% off on items including bedding, living room furniture, and outdoor furniture.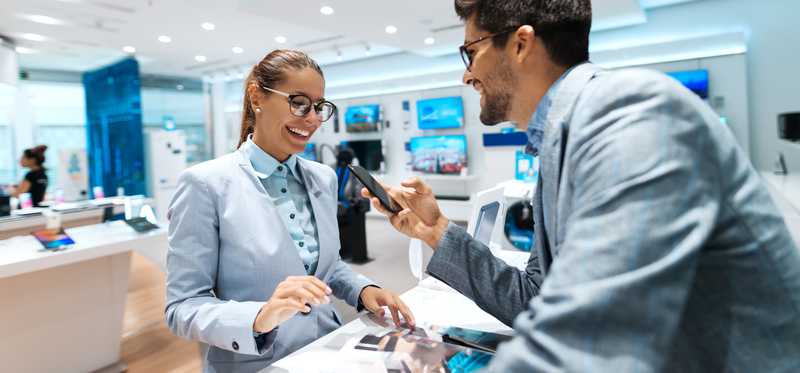 7. Best Buy
It wouldn't be Labor Day weekend without a sale at Best Buy, the country's largest electronics retailer.
As sports fans know, Labor Day weekend doesn't just signal the end of summer, it also marks the beginning of football season, both in the NFL and college. For millions of Americans, that's the perfect excuse to upgrade their televisions and sound systems.
The retailer has a number of deals on TVs, including $50 off a 65" Samsung 4K screen, and $70 off an LG 65" 4K TV. In addition, Best Buy is offering $500, or a third, off a Samsung refrigerator.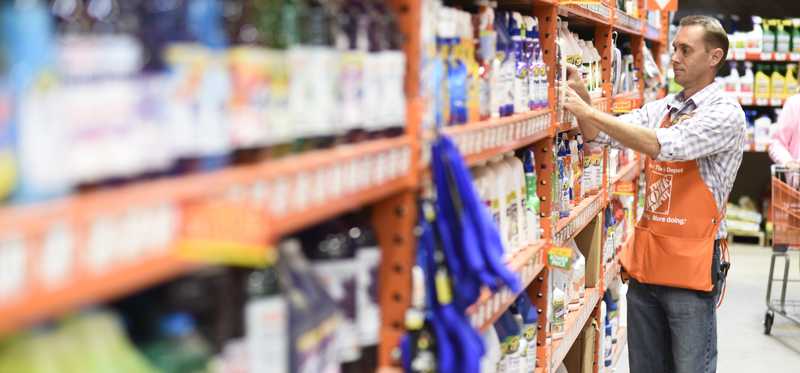 8. Home Depot
Home-improvement items are another popular way to get savings during the Labor Day weekend, and Home Depot (NYSE: HD), the nation's biggest home improvement retailer, isn't shy about offering savings.
The transition from summer to fall means that contractors and DIY-ers are wrapping up warm-weather projects and moving to jobs for the cooler months like heating and insulation.
For those looking for deals on items like grills, gardening supplies, and outdoor sheds, Home Depot is worth a visit this weekend. The retailer is also offering up to 40% off on appliances and kitchen and bath items. An LG kitchen package that includes a refrigerator, convection oven, microwave, and more is 39% off at $2,992, nearly $2,000 off the regular sticker price.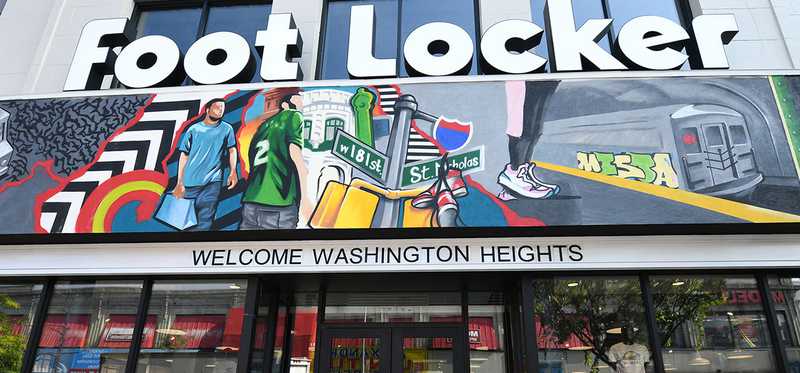 9. Foot Locker
Any parent knows that kids want the freshest pair of kicks for back-to-school time. Foot Locker (NYSE: FL) is offering a number of deals for Labor Day weekend, and none too soon after the struggling mall retailer offered up a disappointing earnings report last week.
Over the three-day weekend, the company has sales on items like the Women's Nike Air Huarache City, normally $140, priced at $60, and the Adidas Crazy Light Boost 2018, down from $120 to $80.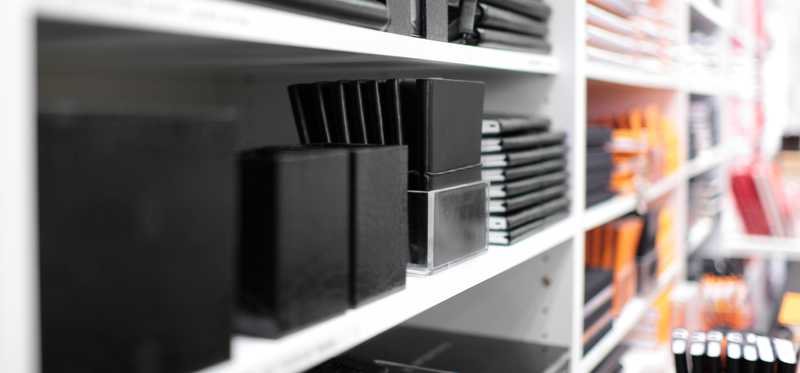 10. Staples
It's not surprising to find Staples (Nasdaq: SPLS), the leading office-supply retailer, on this list. After all, students of all ages are getting back in class, and businesses are back in full swing after the lull in August when many Americans go on vacation.
Staples is offering $10 coupons for every $50 customers spend, giving customers a wide range of discounts on any of their office needs. In addition, customers can take advantage of coupons like an extra $50 off select PCs and a free Echo Dot with the purchase of certain printers.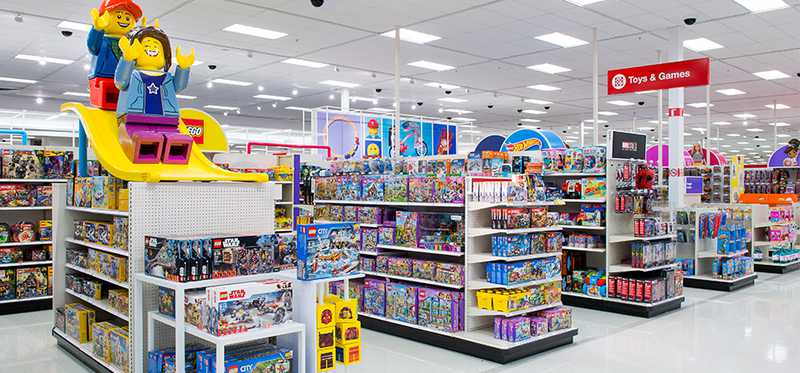 11. Target
Like Amazon and Walmart, Target (NYSE: TGT) sells nearly everything under the sun, including apparel, electronics, home goods, and groceries, so naturally the big-box chain is going to be offering Labor Day discounts.
This year Target is giving customers 25% off home items, 25% off patio furniture, and deals on electronics, and sports and outdoor equipment.
With Target's recent e-commerce push, shoppers should expect plenty of deals both online and in-store.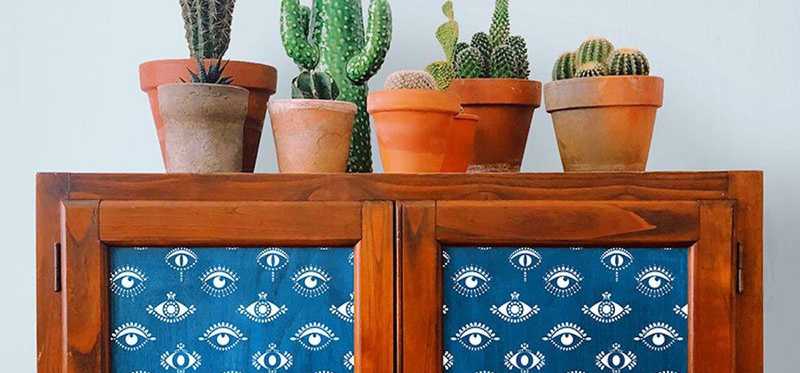 12. Etsy
Finally, online flea market Etsy (Nasdaq: ETSY) doesn't want to miss out on the Labor Day action. In recent years, the marketplace for artisan-made crafts and goods has made an effort to follow the traditional flow of the retail calendar to keep pace with Amazon and other competitors. Customers, after all, expect deals at times like Labor Day weekend or Black Friday.
Etsy is throwing its hat into the ring with 10%-60% off items in home goods, clothing, jewelry, and other categories. You never know what you'll find on the quirky site.
ALSO READ: Etsy's Free Shipping Push Sounds Like a Marketing Gimmick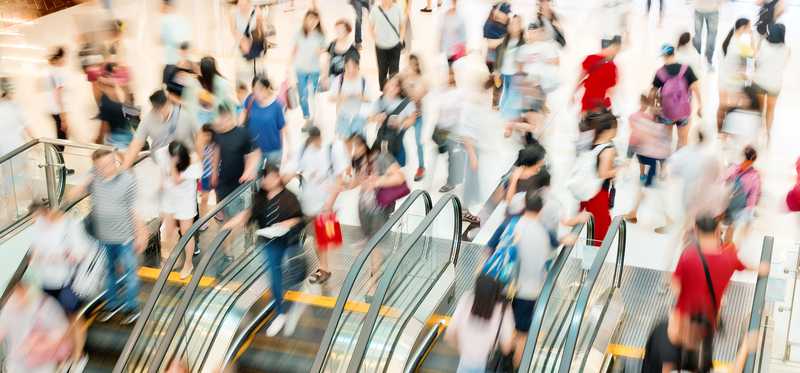 Get them while they last
Like summer itself, Labor Day weekend won't last long. Shoppers looking for savings on items from home goods, kids apparel, office supplies, electronics, and other categories should take advantage of the brief opportunity. You'll likely find plenty of deals out at your local mall or just shopping online. With the holiday weekend, the changing of the seasons, and kids going back to school, retailers have a number of reasons to clear summer merchandise and welcome shoppers into their stores.

John Mackey, CEO of Whole Foods Market, an Amazon subsidiary, is a member of The Motley Fool's board of directors. Jeremy Bowman owns shares of Amazon, Nike, and Target. The Motley Fool owns shares of and recommends Amazon, Apple, Etsy, Nike, and Wayfair. The Motley Fool has the following options: short January 2020 $155 calls on Apple, long January 2020 $150 calls on Apple, short January 2020 $155 calls on Apple, long January 2020 $150 calls on Apple, and long January 2021 $120 calls on Home Depot. The Motley Fool recommends Home Depot and Nintendo. The Motley Fool has a disclosure policy.

Premium Investing Services
Invest better with The Motley Fool. Get stock recommendations, portfolio guidance, and more from The Motley Fool's premium services.