15 Retailers and Restaurants That Are Opening New Locations
Author: Jeremy Bowman | June 11, 2018

Which retailers are growing?
So far, 2018 has seen a surprising resurgence in brick-and-mortar retail. Despite the bankruptcy of Toys "R" Us and the ongoing collapse of Sears, many traditional retailers appear to be staging a comeback. Department store chains, for example, a sector thought to be among the weakest in retail, widely posted comparable sales growth as Macy's and Kohl's have looked particularly strong over the past two quarters.
Retailers appear to be adapting to the changing consumer environment and today many are not just surviving, but thriving. Some may talk about a retail apocalypse, but plenty of retailers and restaurants are still opening stores. Keep reading to find out 15 big names that are adding new locations.
ALSO READ: The Retail Apocalypse May Not Be What You Think It Is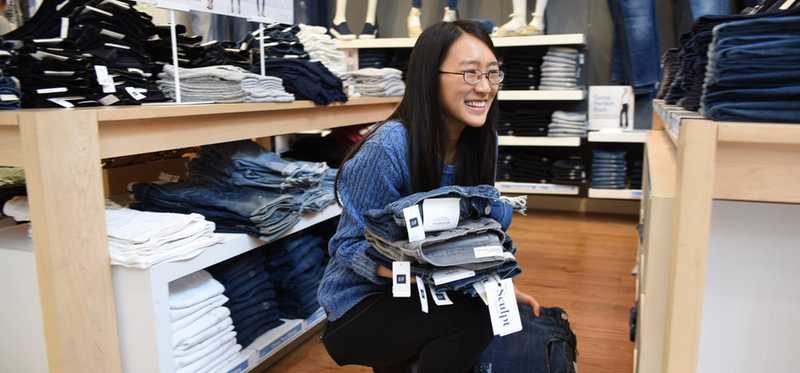 1. Gap
Gap (NYSE: GPS), the home of staples like jeans, khakis, and logo sweatshirts, may have tumbled after a disappointing earnings report due to a weakness in its namesake chain, but the parent of Old Navy and Banana Republic continues to add new stores. Gap plans to open a net of 25 new stores this year with the growth coming from its Old Navy and Athleta brands, though it said it would close some Gap and Banana Republic stores.
Old Navy, Gap's downmarket apparel chain, has been its best-performing brand for several years now, as it has less competition than Gap brand and Banana Republic, and the company plans to open at least 60 new Old Navy stores in North America this year. Last year, Gap said it would close 200 Gap brand and Banana Republic stores by 2020 so it's unclear if its overall store growth, led by Old Navy, will continue.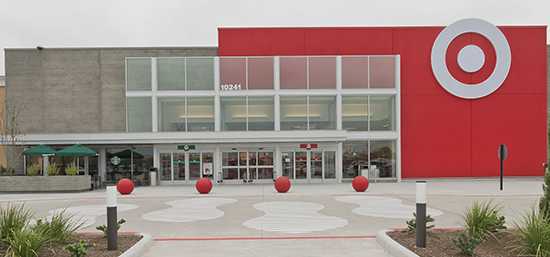 2. Target
Like Gap, Target (NYSE: TGT) is also slowly growing its store base as the big-box chain sees a future in small-scale stores in city centers. After reporting a decline in comparable sales as recently as a year ago, Target's performance has suddenly swung back with traffic up 3.7% in the first quarter, its fastest clip in more than 10 years as the company has raised wages for employees, remodeled stores, and introduced new brands.
During the quarter, the company opened seven new stores and over the last year has added a net of 22 new stores, including 27 that are less than 50,000 square feet. Though Target's total square footage has declined slightly during that time, the company clearly believes brick-and-mortar will be central to its future as it launches things like Drive-Up, its curbside pickup service. The company plans to open 21 more new stores this year, the majority of which are urban small-format locations.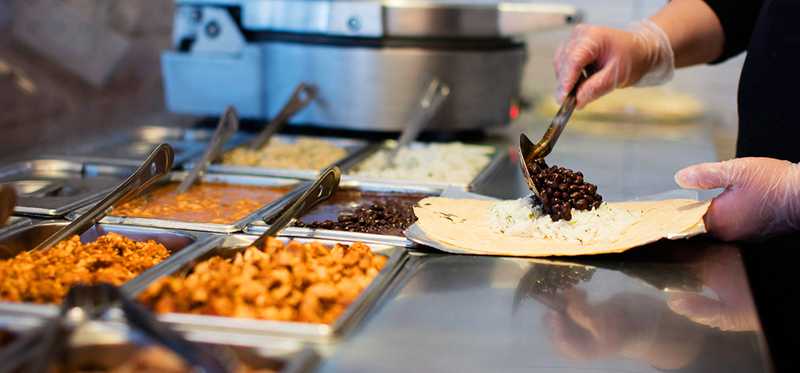 3. Chipotle
Despite recent setbacks stemming from its E. coli crisis, the burrito chain continues to add new locations at a rapid clip. Though its comparable sales growth has slowed, the company still projects opening 130-150 new restaurants this year, up from the 2,408 it finished with last year. While that pace is slower than in previous years, it's still faster than most large restaurant chains. Management has long believed that the U.S. market could hold 5,000-10,000 Chipotle (NYSE: CMG) locations so it's likely the company will continue to aggressively open new locations.
In his first conference call as new CEO, Brian Niccol said that the brand had been "invisible" so it's likely he also believes there is ample room for Chipotle to expand.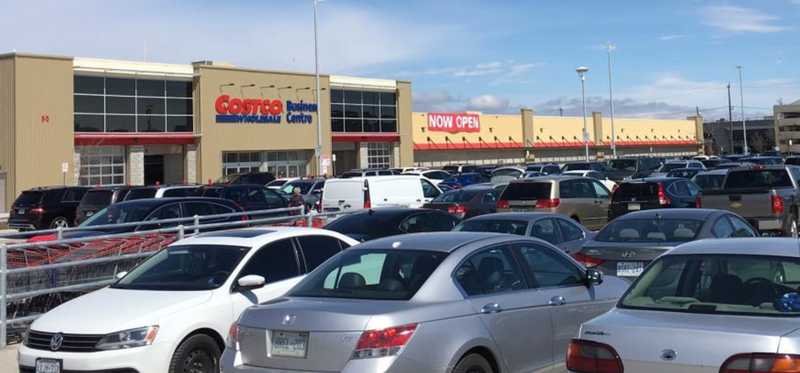 4. Costco
Costco (Nasdaq: COST) continues to add new stores quietly each year as it's bucked many of the broader challenges in brick-and-mortar retail thanks to its membership model and the popularity of its cavernous warehouses that offer rock-bottom prices and the appeal of a "treasure hunt," meaning shoppers never know exactly what they'll find.
Through the first 35 weeks of its current fiscal year, Costco's comparable sales have jumped 7.3% in the U.S., better than virtually any other retailer.
Last fiscal year, Costco added a net of 13 warehouses in the U.S. and so far this year, it's opened another five with at least five more scheduled to open before the end of the year. As long as comparable sales keep moving higher, the warehouse operator should continue to add new stores.
ALSO READ: The Secret to Costco's Future Success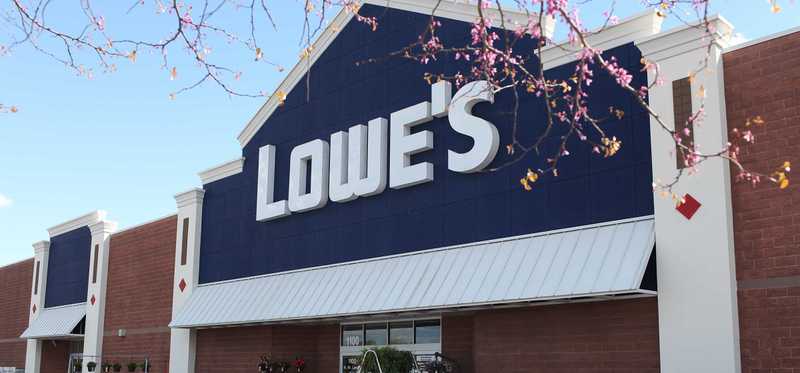 5. Lowe's
Unlike rival Home Depot, which has essentially resisted opening new locations over the last 10 years, Lowe's (NYSE: LOW) has slowly expanded its footprint, and plans to add another 10 stores this year, after opening 17 new stores in North America over the last year.
Home improvement has been one of the rare winners in brick-and-mortar retail as it's proven difficult for e-commerce competitors like Amazon to disrupt.
Shares of Home Depot and Lowe's have both surged after the last decade, riding the housing recovery, and comparable sales continue to be strong. Lowe's expects comps to increase 3.5% this year, meaning the company will likely continue its expansion strategy.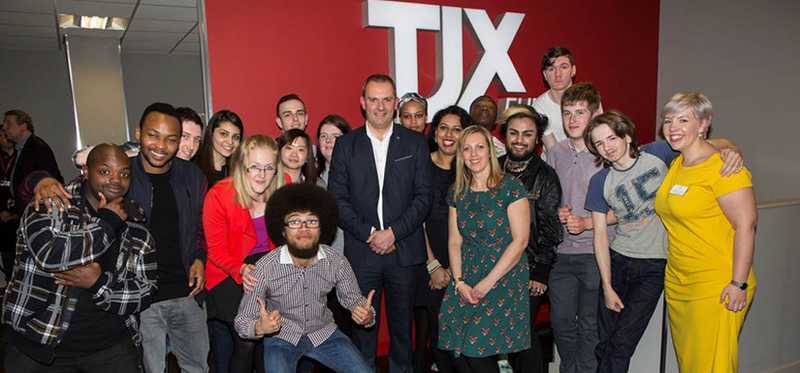 6. TJX Companies
Perhaps no apparel retailer is adding more stores than TJX Companies (NYSE: TJX), the parent of T.J. Maxx, Marshall's, and Home Goods.
In the first quarter alone, the company opened 47 new stores, including 23 HomeGoods locations, 11 Marshall's, eight T.J. Maxx stores, and five Sierra Trading Post stores, its outdoor outfitter that only has 32 locations.
The company continues to have big store growth goals, eyeing room for 3,000 T.J. Maxx and Marshall's locations in the U.S., up from 2,304 today, and plans to more than double its domestic HomeGoods business from 690 stores to 1,400.
Like home-improvement, the off-price segment has proven resilient to e-commerce competition, due to the difficulty to replicate the model online, and TJX continues to put up solid comps growth.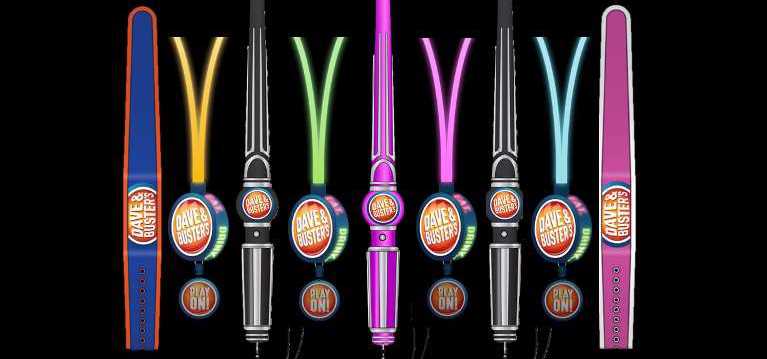 7. Dave & Buster's
Eatertainment chain Dave & Buster's (NYSE: PLAY) once seemed unstoppable as the company's unique formula of food, drinks, and games put up consistent growth, but comparable sales have turned negative in recent quarters as competition seems to be sapping the chain's customer base.
Nevertheless, management says that new stores are performing well, and the company is still planning on doubling its current store base from 106 as of the end of its fiscal year in March to about 200 over the long term.
Malls find chains like Dave & Buster's appealing because they serve as traffic drivers that can attract customers who might spend money at other stores while they're visiting the mall.
Comparable sales at the chain fell 5.9% in its most recent quarter and if it continues to decline, D&B could be forced to adjust that growth plan, but for now continued store openings look like a safe bet.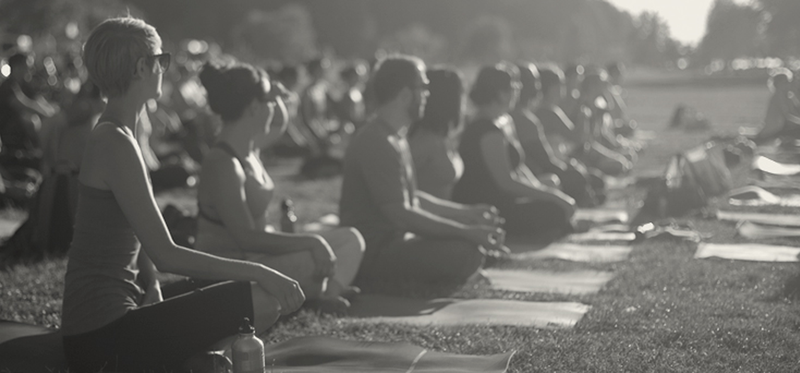 8. Lululemon Athletica
Lululemon Athletica (Nasdaq: LULU) may not be the retail darling it once was, but the yoga-inspired apparel retailer is still growing at a solid pace. In 2017, sales increased 13%, even though the company had a net closure of two stores last year. However, that was because it closed 50 of its Ivivva stores, an offshoot brand that was targeted at girls. Last year, it opened 49 Lululemon locations, and I'd expect it to grow at a similar pace this year as the stock is at an all-time high as the company is putting up solid growth numbers.
Its stores still average sales per square foot above $1,500, better than all but a few retailers, and its comparable sales rose 7% last year.
ALSO READ: Here's What's Stretching Lululemon Athletica to New Heights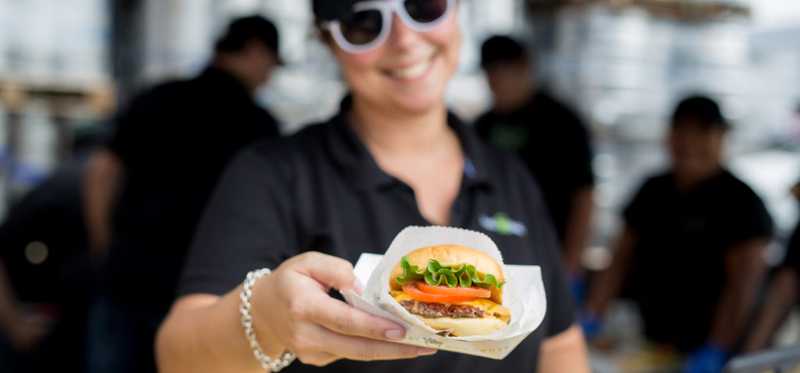 9. Shake Shack
Like Chipotle, Shake Shack (NYSE: SHAK) has also been opening stores at a fast clip. In fact, the burger chain has consistently accelerated the pace of its store openings since its IPO in 2015 in order to capitalize on the popularity of its brand.
This year, the company anticipates opening 32-35 domestic company-operated locations, on top of the 89 it had at the beginning of the year, growing its store base by nearly 40%.
Shake Shack's comparable sales growth has been modest, at just 1.7% in the most recent quarter, however, the company's average unit volumes, or its sales per restaurant, are better than any other major fast food chain except for Chick-Fil-A, at an expected $4.1 million-$4.2 million for the year.
With the company envisioning 450 Shacks across the country over the long term, you can expect the burger chain to continue aggressively opening new restaurants.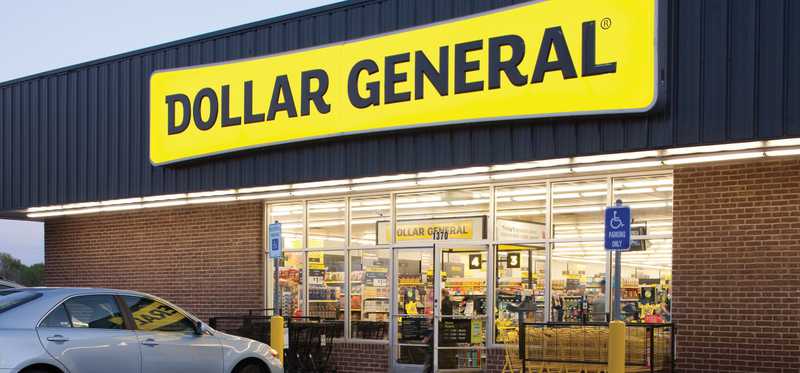 10. Dollar General
No retailer has more stores across the country and no brick-and-mortar chain has been adding locations faster than Dollar General (NYSE: DG). Discount chains like the rural-based Dollar General have also proven difficult to disrupt by selling a medley of cheap products like canned food, cigarettes, toilet paper, and a variety of knickknacks that can't be shipped or aren't worth shipping for online retailers.
Last year, Dollar General opened a whopping 1,315 new stores, growing its total to 14,534. In 2018, it plans to add another 900 locations. Comparable sales have also been solid, increasing 2.7% last year, the 28th straight year of positive comparable sales growth. With a track record like that and model that will thrive even in a down economy, it's not surprising to see the company opening stores so quickly.

11. Starbucks
The coffee chain keeps growing and growing as it takes over the world. Last year, Starbucks (Nasdaq: SBUX) added 342 net new company-operated locations in the U.S., and 416 net new licensed stores for a total of 758.
Though jokes about Starbucks' ubiquity have long abounded, the company keeps finding new ways to grow its footprint with locations inside schools and retail partners like Target, as well expanding through premiumization with Reserve cafes and a handful of Roasteries.
Starbucks' comparable sales growth has slowed in recent years, but still rose by a modest 2% in its most recent quarter.
Continued store growth from Starbucks seems like a safe bet as its cafes remain consistently crowded.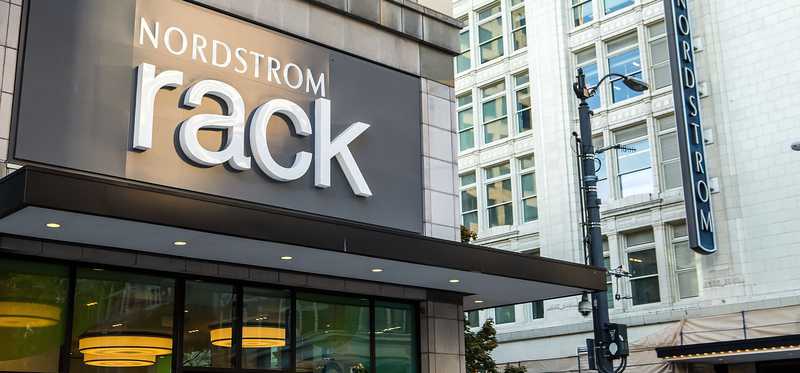 12. Nordstrom
One of the few department-store chains that is actually opening stores, Nordstrom (NYSE: JWN) has been consistently adding new locations of its off-price chain, Nordstrom Rack, and methodically opening new full-line stores.
In May, it welcomed its first full-line store in New York with the opening of its men's flagship store, which will be followed by a larger women's store next year. In its first quarter, the company also added four new Rack locations.
Though sales growth at Rack has slowed with comparable sales in its off-price division, increasing by just 0.4% in its most recent quarter, management still sees opportunity in expanding the concept, and the owning family was so convinced the company was underrated that they tried unsuccessfully to take it private earlier this year. Experiments like Nordstrom Local also show the company's faith in physical retail.
ALSO READ: Should You Buy Nordstrom at Its 2018 Lows?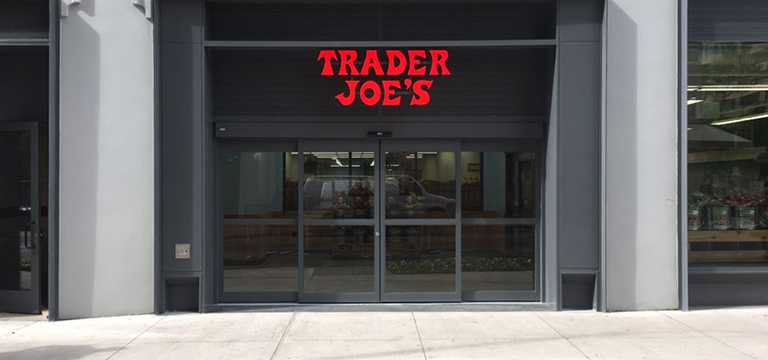 13. Trader Joe's
Privately held Trader Joe's has been one of the most successful supermarket chains in the country by using a formula of selling private-label goods at a lower price than comparable branded products and offering unique product selection of foods that you won't find at competitors.
Trader Joe's added 14 stores last year, and has opened nine stores so far this year with more to come. The company has nearly 500 stores across the country today, and sales per square foot of about $1,700, nearly twice that of Whole Foods and triple that of other supermarket chains like Kroger.
While other supermarket chains are focused on e-commerce, Trader Joe's has mostly ignored that channel as its stores have been so popular that it doesn't need to bother with online sales. Given its strong position, the company should continue opening more stores.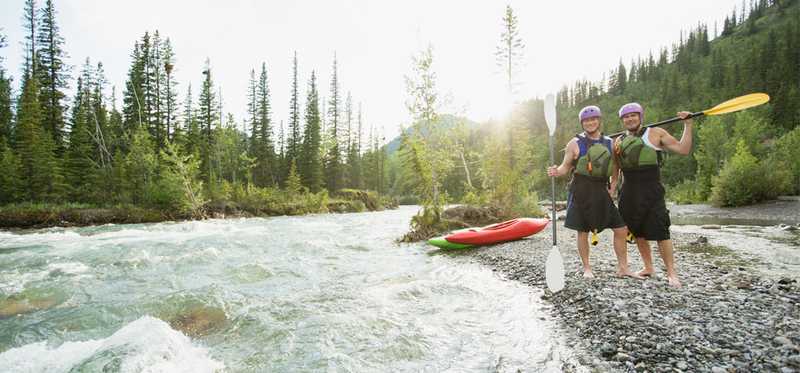 14. Dick's Sporting Goods
While the sporting goods industry has seen a lot of upheaval in recent years with a slew of bankruptcies including The Sports Authority, City Sports, and Gander Mountain, Dick's Sporting Goods (NYSE: DKS) has continued to grow, in part by taking over old Sports Authority locations.
However, the nation's largest sporting goods chain is also growing organically as well with plans to add 19 new stores this year.
Recent results have been mixed at Dick's with same-stores sales falling 2.5% in its first quarter, however, its numbers were buoyed by strong growth in e-commerce at 24%. The quarter was strong enough to convince management to raise its earnings guidance for the year.
With much of its competition out of the way, it's not surprising to see Dick's opening new stores.
ALSO READ: Dick's Sporting Goods Sees a Brighter 2018 Ahead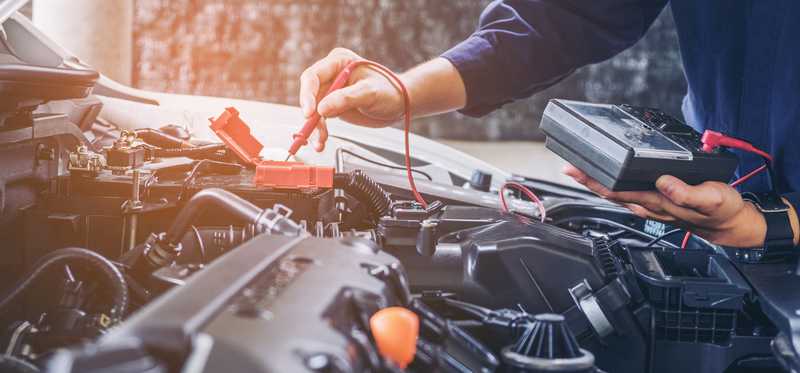 15. AutoZone
Another chain that has blanketed the American landscape is AutoZone (NYSE:AZO), one of a few dominant auto parts retailers, with more than 5,000 locations nationwide. Auto parts are another retail segment that is difficult to replicate online considering the thousands of SKUs that such stores generally carry and the urgency with which consumers need to purchase auto parts for repairs.
AutoZone opened 26 stores in the U.S. in its most recent quarter and 159 over the last year.
While growth was modest in the first quarter with comparable sales up 0.6%, the company should continue to add new stores as that's its best way to grow sales and profits.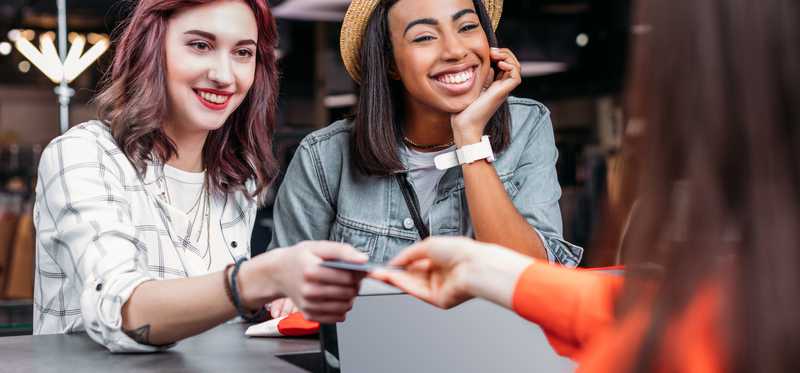 Retail isn't dead
As the previous slides show, there are plenty of brick-and-mortar retailers out there that are still opening stores. While e-commerce may continue to take market share from physical locations, well-run businesses as well as those in sectors that are protected from the online channel should continue to thrive.

John Mackey, CEO of Whole Foods Market, an Amazon subsidiary, is a member of The Motley Fool's board of directors. Jeremy Bowman owns shares of Chipotle Mexican Grill, Dave & Buster's Entertainment, Kroger, Shake Shack, and Starbucks. The Motley Fool owns shares of and recommends Amazon, Chipotle Mexican Grill, and Starbucks. The Motley Fool is short shares of Shake Shack and has the following options: short September 2018 $180 calls on Home Depot and long January 2020 $110 calls on Home Depot. The Motley Fool recommends Costco Wholesale, Dave & Buster's Entertainment, Home Depot, Lululemon Athletica, and Nordstrom. The Motley Fool has a disclosure policy.