15 States With the Highest Cost of Living
By Christy Bieber - Jul 5, 2018 at 7:35AM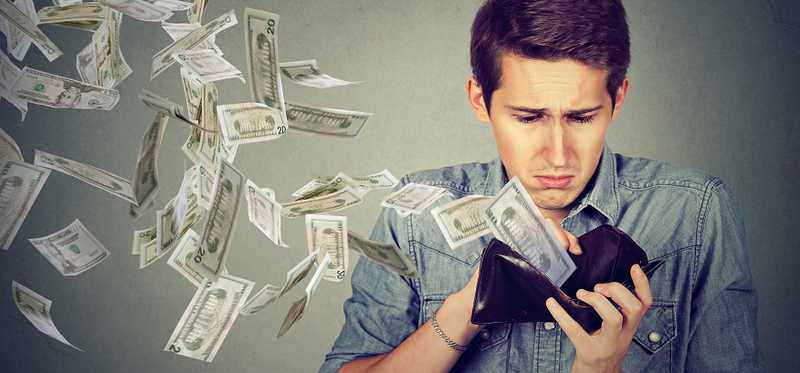 15 States With the Highest Cost of Living
Expenses above the national average
In Jackson Mississippi or Dayton, Ohio, $100,000 would buy you a home that's almost 2,500 square feet. In San Francisco, California, you'd need around $650,000 to buy the lowest priced home in the city, which spans a total of 600-square feet and needs to be completely redone. 
Housing prices aren't the only big difference from one city or state to another. Food, transportation, energy, and other basic costs also vary greatly. Because there's such a big disparity in the prices of necessities, $1 in one locale will buy you far less than $1 in another. That's why the Bureau of Economic Analysis publishes data on "regional price parity," which is a measure of how much a certain amount of money can purchase in different places.
A high price parity number means goods and services cost more for residents, and a price parity of above 100 means locals pay more for things than the national average. There are currently 15 states with price parity scores topping 100, and residents of all of them pay more than their neighbors for basic costs of living. 
Read on to find out which states exceed national average living expenses, starting with the one with the smallest price disparity and finishing with the locale where costs exceed national averages by the largest amount.
ALSO READ: By 2021, These 8 States Will Have No Income Tax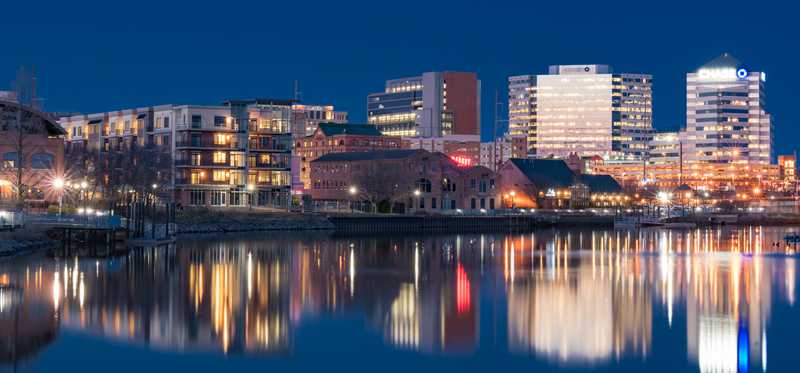 15. Delaware
Delaware just barely makes the list of the 15 states with above-average costs of living, as its price parity is 100.4 -- which means that costs-of-living exceed national averages by less than a half percent.
Sterling's Best Places  indicates Delaware's median home cost exceeds national averages, while groceries, healthcare, utilities, and transportation are all more expensive in this small state.
Because Delaware's cost of living is higher by a bit than in most other states, the state's median household income of $61,255 is actually worth only $61,011 in real terms. For those living in Rehoboth Beach, Lewes, Townsend, Milton, and Hillsboro, prices may be even higher as these are the most expensive cities in the area.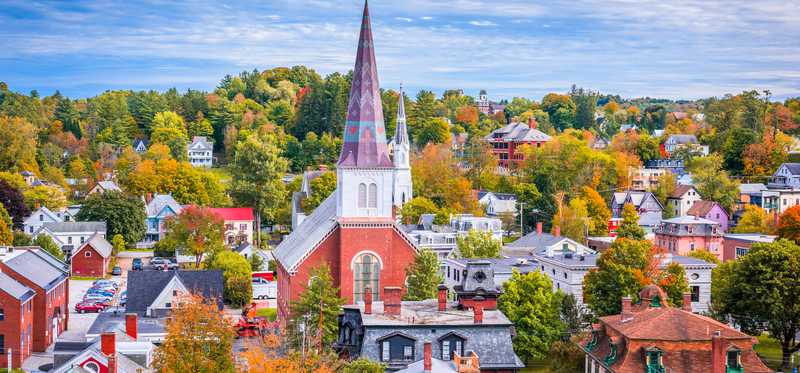 14. Vermont
Residents of this small state have median household incomes of $56,990, but this income is actually worth only around $56,093 because Vermont has a regional price parity of 101.6.
Having to pay 1.6% more for essentials can really add up, especially as average home prices, food costs, energy bills, and healthcare expenditures are much higher in Vermont. In 2017, the average home price was almost half-a-million dollars, compared with around $377,800, which was the nationwide average in January of that same year.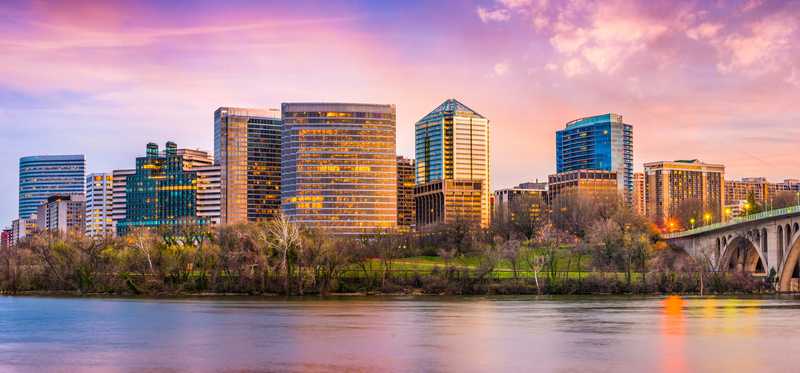 13. Virginia
Virginia residents overpay for necessities by about 2.5% compared with their neighbors in states with average prices. This isn't always affordable for every resident because it means money doesn't stretch as far. The median household income for residents is $66,262, which leaves Virginia locals with a real income of only $64,646 -- a pretty big difference.
Virginia's median housing cost exceeds the national average, and studies have shown Virginia is one of the most expensive places in the entire country to purchase groceries. All of this helps to contribute to Virginia having a regional price parity of 102.5.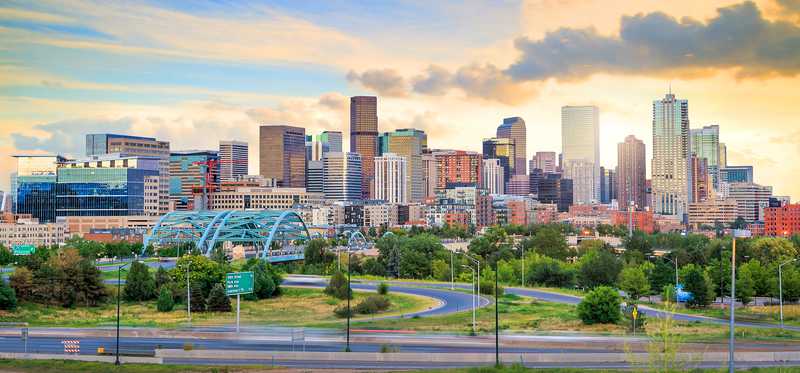 12. Colorado
Colorado's regional price party score of 103.2 means that state residents pay just over 3% more than the national average for every-day expenses. Colorado has become unaffordable largely because of housing shortages caused by record population growth, which raised both rental and purchase costs dramatically. 
Colorado has become one of the least affordable places in the country to reside, which is no surprise considering the $63,909 median household income earned by state residents is actually the equivalent of around $61,927 in states with more average prices.
ALSO READ: Is It Game Over for Medical Marijuana in Colorado?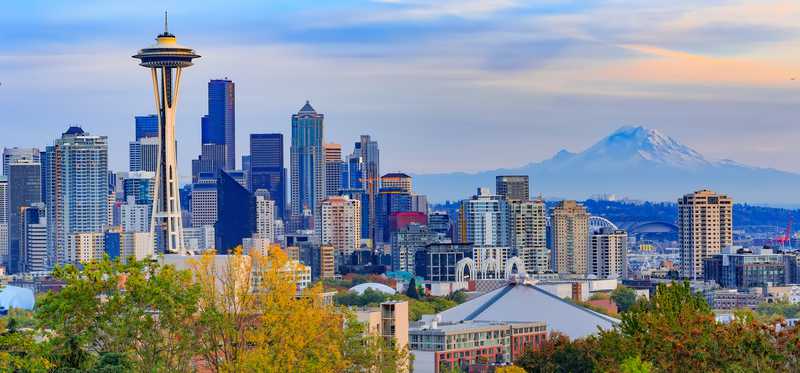 11. Washington state
Home prices, groceries, healthcare, and transportation costs are all higher in Washington State than the national average, according to Sterling's Best Places. Home prices have soared in the state in recent years, rising faster than in most other parts of the country and exacerbating the problem of unaffordable housing. 
The fact everything costs so much more has led to Washington state having a regional price parity of 104.8. It also means the median household income of $64,129 is actually worth about $61,192, so money doesn't go nearly as far as it should for Washington residents.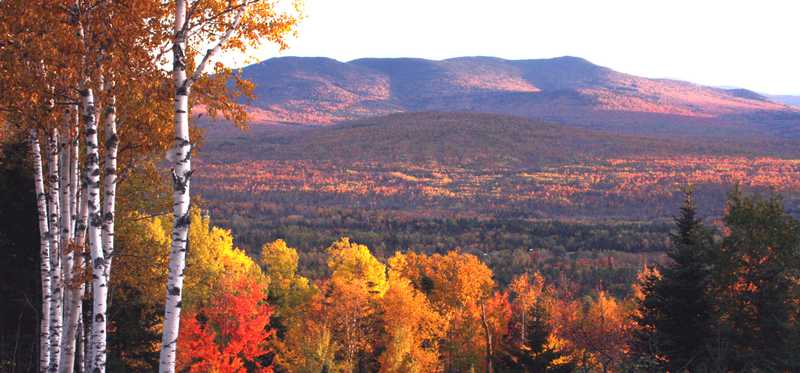 10. New Hampshire
New Hampshire's regional price parity is 105, so locals pay about 5% more for the things they buy. Housing costs in New Hampshire are high, as is the cost of food., utilities, and transportation. An older study also ranked New Hampshire as one of the most expensive places in the country to raise kids thanks to high costs of childcare and educational expenditures.
Residents may have relatively high median household incomes of $70,303 in New Hampshire, but because things are so much more expensive, this is just about the equivalent of an income of $66,955.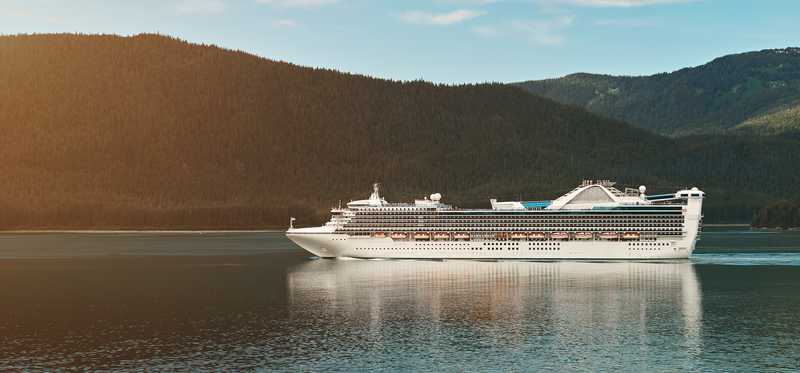 9. Alaska
Alaska has a price parity score of 105.6, which means that residents pay almost 6% more for their necessities than the national average.  While the median household income in the state is $73,335, the real income of residents is just $69,465 because prices are so high. 
It's food costs that largely account for the high regional price parity score in Alaska, as there are only 760 farms in the state and the majority of food items must be imported.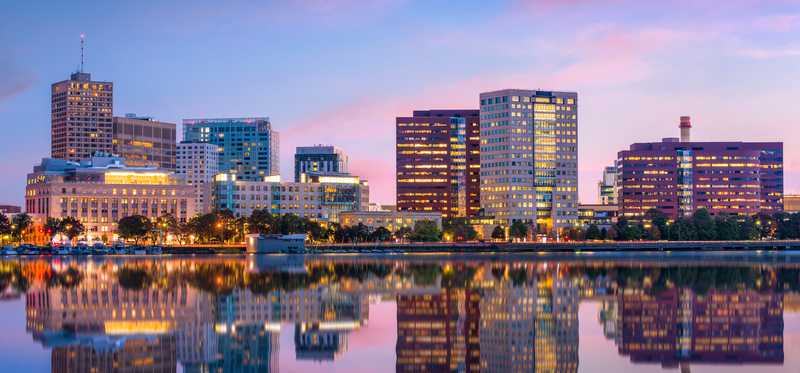 8. Massachusetts
If you're wondering why Massachusetts has a regional price parity score of 106.9 out of 100, look no further than the high costs of housing, utilities, and food. Average rent in expensive cities such as Boston were the fourth highest in the country in 2017, while average monthly energy bills were almost $100 per month more than their less expensive counterparts in Alaska.
Overpaying for energy, housing, utilities and food all mean that the median household income of $70,628 earned by Massachusetts residents actually is the equivalent of an annual income of about $66,069.
ALSO READ: Massachusetts Just Gave a Big Opening to Solar + Storage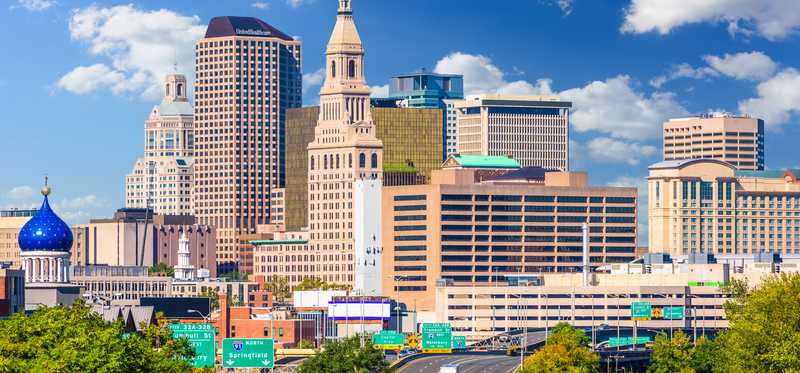 7. Connecticut
In Connecticut, earning the median household income of $71,346 would give you about $65,636 worth of value thanks to the fact Connecticut has a regional price parity score of 108.7. This score means Connecticut locals pay about 8.7% more than the national average.
Housing prices and healthcare are big drivers of the high cost of living in Connecticut. The state has average home prices of $652,192 and a doctor's visit in the state costs about 30% more than you'd pay for the same visit if you went to a doctor in Delaware instead.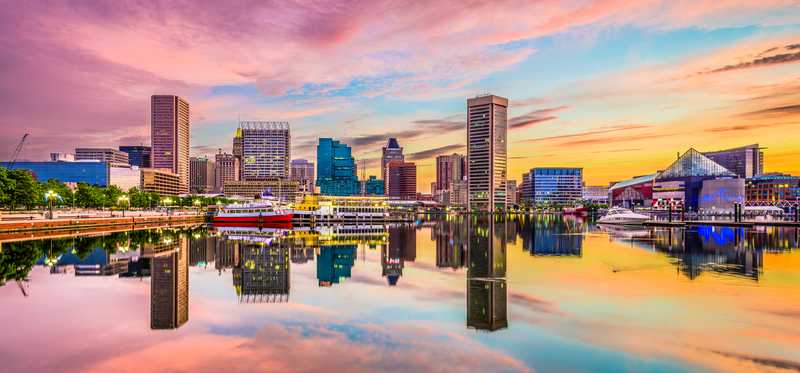 6. Maryland
Maryland has some of the highest home prices in the entire nation, with an average home price in 2017 of $703,687. You can also expect to pay a lot for food in the state, although you may decide it's worthwhile to splurge on Chesapeake Bay crab. It's Maryland's proximity to D.C. that makes affording a house here so costly, which explains why suburbs near the district have some of the highest prices not just in the state but in the entire nation.
Maryland's median household income of $75,847 seems like a lot, but it could be a stretch to buy a home and cover other essential costs when the income provides the equivalent of around $69,203 in purchasing power. The state's regional parity score is a whopping 109.6, so residents pay almost 10% more for the things they buy in Maryland compared with the national average.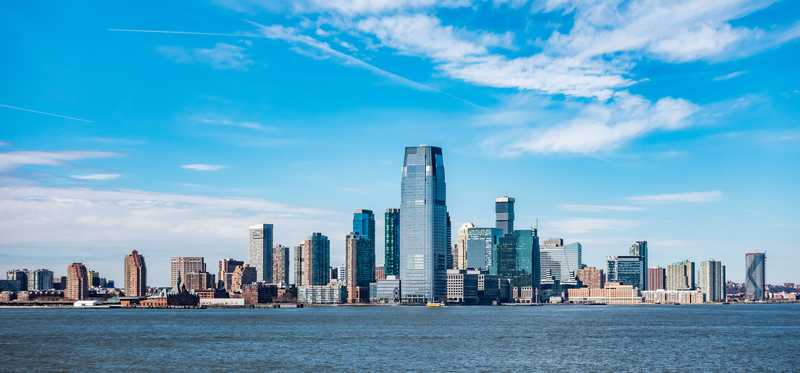 5. New Jersey
Renting or buying a home in New Jersey can be a costly proposition, with average monthly rents of $1,800 and the average home price reaching almost $530,000. A recent gas tax signed into law also caused prices to rise higher, while they were once some of the lowest in the United States.
Residents will find that the $72,222 median income earned in New Jersey is the equivalent of about $63,688 in locales with more average prices. New Jersey locals pay about 13.4% more for their basic life necessities than average thanks to the fact the state has a regional price parity of 113.4.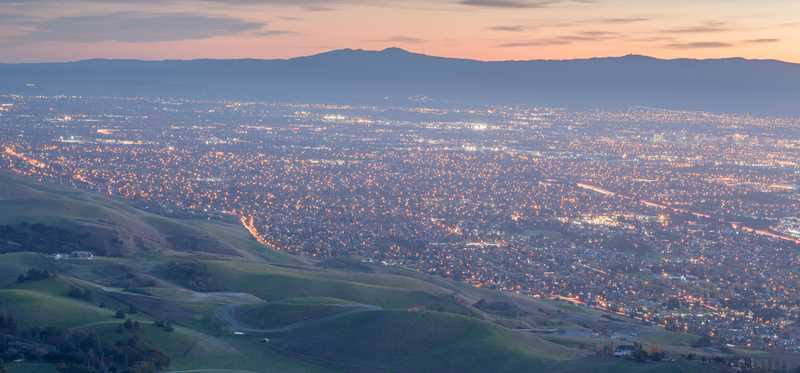 4. California
California is well-known throughout the United States, and indeed throughout the world, as the place where stars are born. Hollywood and the tech industry are both largely centered in California, so there's a lot of serious money in the Golden State. Unfortunately, this has led to some of the highest home prices in the country, as well as very costly food -- although produce tends to cost less because it's grown locally in abundance.
The big money and high housing and food costs help to explain why the regional price parity score was 113.4, making the median household income of $64,500 worth just $56,878. 
ALSO READ: California's Solar Mandate Could Be a $2 Billion Windfall for the Solar Industry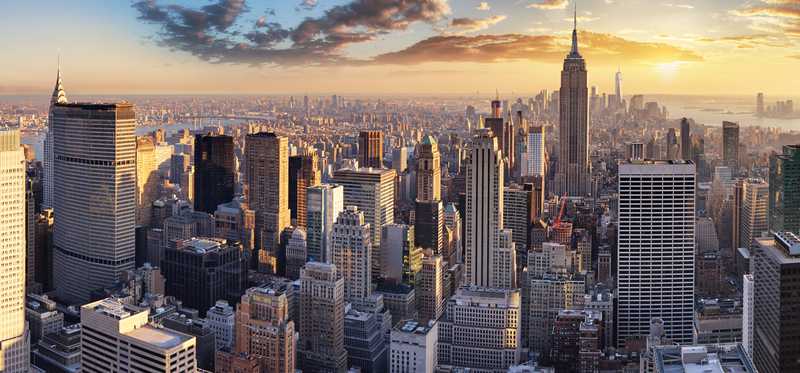 3. New York
There's vast differences between the most and least expensive parts of New York, but it's specific areas driving up the costs of living in the Empire State. Average home prices of $1.6 million in Manhattan , for example, help to explain why New York State's regional price parity score is 115.3. While housing can be much more affordable in some areas, especially in upstate New York, energy costs are often high. 
Median household incomes of $60,850 for New York residents are worth only about $52,775 in real terms as residents overpay for goods and services by more than 15% compared with national averages. 

2. Washington D.C.
Washington D.C. repeatedly shows up near the top of every list of the most expensive places to live in the country, largely thanks to the fact that housing and utilities are so very expensive in the district.
So many government workers, lawyers, and lobbyists reside in D.C. they've helped to drive prices quite high, making it difficult to afford D.C. life. It's also difficult to get building permits in the area, which has led to housing shortages that exacerbate affordability issues. 
There's a high median household income in D.C. -- $75,628 -- but thanks to the fact residents pay about 17% more for things based on a regional price parity of 117, the actual real value of this median salary is just $64,639.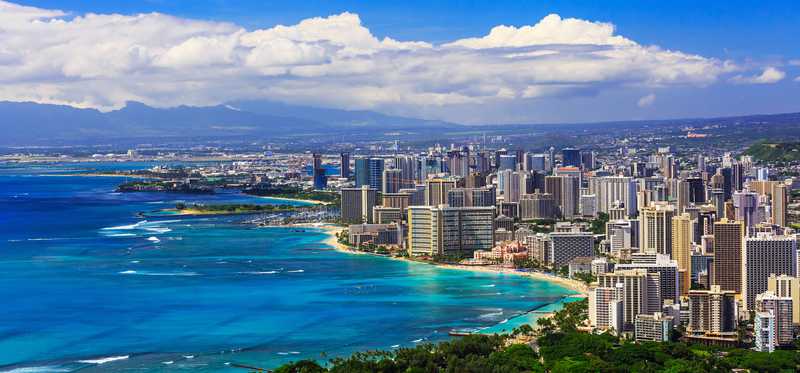 1. Hawaii
Hawaii is the most expensive place to live in the U.S. as measured by regional price parity. The state is also the home of some of the nation's highest-priced housing, with average rent around $3,000 monthly and the average price of a home coming in at around $1 million. But, food and many other goods are all very expensive in Hawaii because virtually everything must be imported. Energy is also much more expensive, just about tripling the cost of what you'd pay if you lived in parts of California.
With a regional price parity score of 118.8, residents can expect to pay almost 19% more for basic goods and services. This explains why the median $73,486 in household income is only worth $61,857 in real terms. Of course, while your money may not go as far as you'd like, you do get the benefit of getting to live in Hawaii. 
ALSO READ: 12 Cities With the Lowest Unemployment Rates in the Country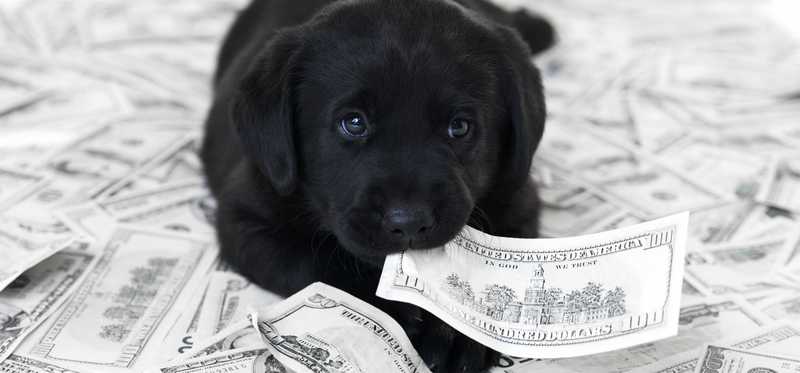 Living in a high cost area
If you've settled in a high cost area, you may feel as though you're stuck there -- especially if your job or family require you to stay put. Taking steps to maintain financial security -- such as ensuring you only buy a house you can really afford -- can be important to surviving and thriving in a place where your income won't go as far as it should.

The Motley Fool has a disclosure policy.    
Premium Investing Services
Invest better with The Motley Fool. Get stock recommendations, portfolio guidance, and more from The Motley Fool's premium services.