15 Ways to Save Money This Summer
By Kailey Fralick - Jun 4, 2019 at 7:25AM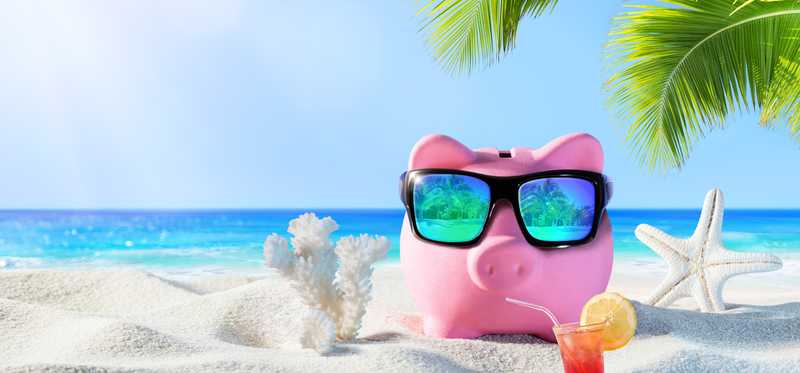 15 Ways to Save Money This Summer
Summer doesn't have to be expensive
When you think of summer, you probably think of vacations, kids at summer camp, turning up the AC -- and all the costs that come with those things. Summer usually brings several sneaky expenses that can ruin your carefully planned budget. But it also brings new opportunities to save money. Here are 15 tricks you can use to enjoy your summer without breaking the bank.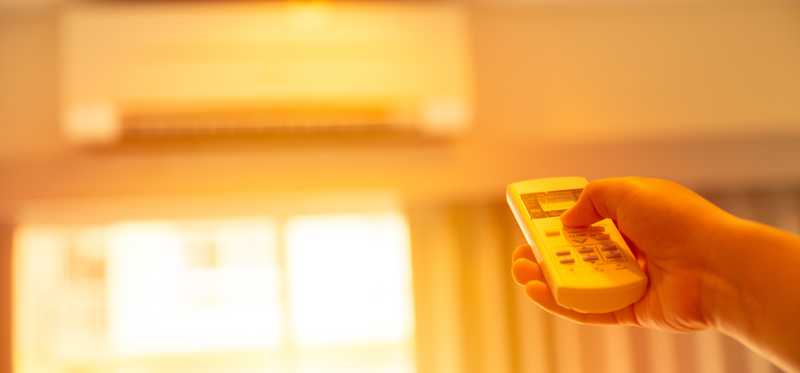 1. Limit your use of air conditioning
Air conditioning is one option for cooling your home during the hot summer months, but it's not the only way. You can open windows and use fans, and on really hot days, close the windows and shut your curtains or blinds to prevent the sun's intense rays from heating up your home.
If you do have to use air conditioning, set the temperature as high as is comfortable for you, and consider installing a programmable thermostat that can automatically adjust the temperature throughout the day. You can program the temperature to be warmer when you'll be at work and cooler during the evenings when you'll be home.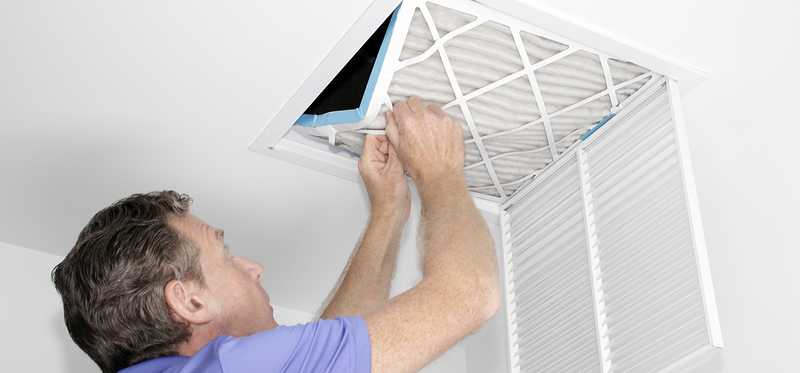 2. Replace your air conditioner's filters
Many people don't realize it, but clogged air conditioner filters can raise your air conditioner's energy consumption by 5% to 15%, according to the U.S. Department of Energy. Replacing those filters periodically will help keep your energy costs down while prolonging the life of your AC unit. 
How often you need to change the filters depends on how often you use your air conditioner and how much dust and pet hair is floating around your home. These things can cause your AC filters to clog up more quickly. Your replacement filters may contain some sort of guideline for how often they need replacing, but you should also check on them periodically. Hold them up to the light and if you can't see light through them, swap them out for new ones.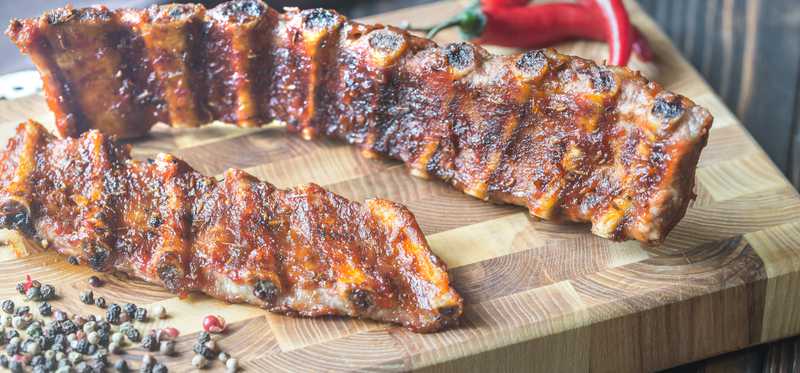 3. Cook outside
Firing up the grill is a great way to enjoy some time outdoors and it can also save you money. Running the stove or oven generates a lot of heat, which may cause your AC to run more often. Or if you don't have AC, you may find yourself turning up the fan to combat the rising temperature in the kitchen. When you cook outdoors, you won't have this issue.
Grilling out is also a great alternative to dining out, which gets expensive quickly. Invite some friends over and make a party out of it. Later in the summer, they may return the favor.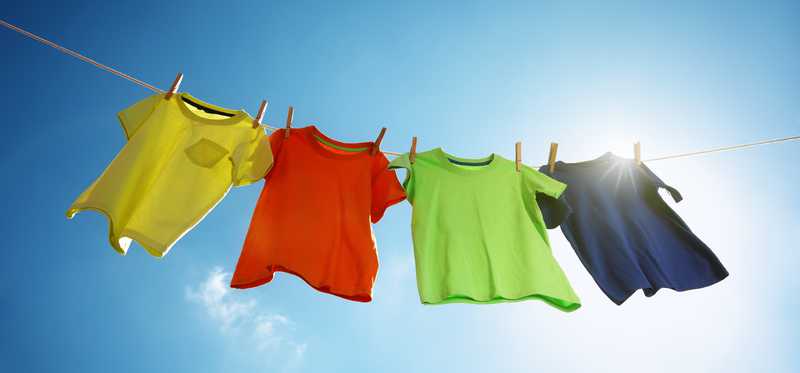 4. Dry your laundry outdoors
If you have a backyard, hang some clotheslines and allow your clothes to air dry rather than putting them through the dryer. It may take a little longer, but it's gentler on clothes, it reduces wrinkles, and it saves energy. Even if you don't have a backyard space where you can dry your clothes, you may be able to hang them on a drying rack indoors and let the summer's warm temperatures work their magic.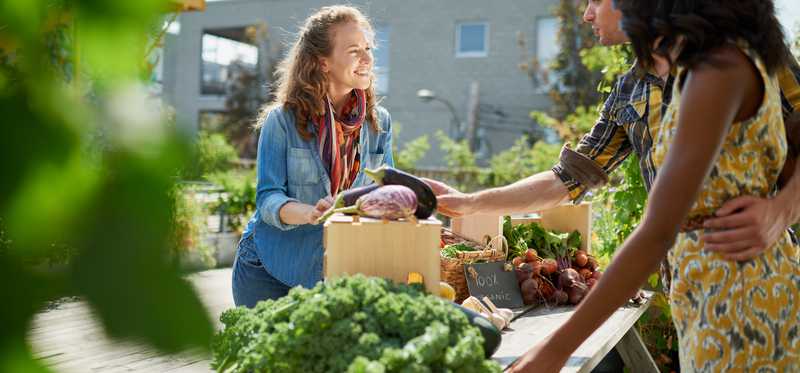 5. Shop at local farmers markets
Farmer's markets are great places to get deals on fresh, locally grown produce. Plus, you get to support local farmers in the process. Find out where the closest farmers market to you is and when it takes place. Consider buying most or all of your produce for the week there to help reduce your grocery bill.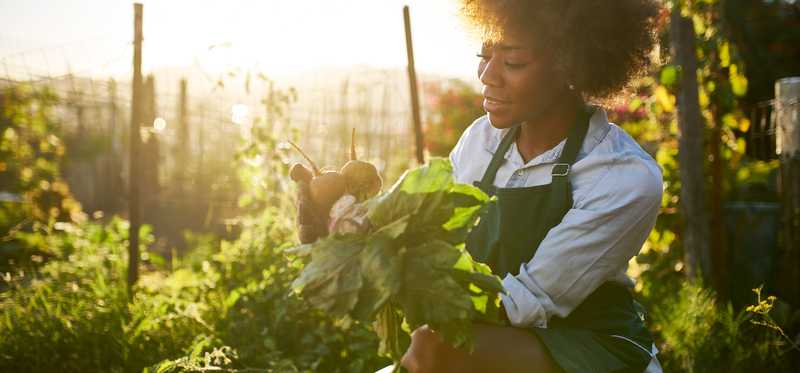 6. Grow your own food
If you've got some open yard space and a green thumb, consider growing your own food. This will save you from having to buy produce at the grocery store during the summer months, and if you end up producing more than you can eat yourself, you can take it to a farmer's market yourself and sell to other health- and budget-conscious people in your community.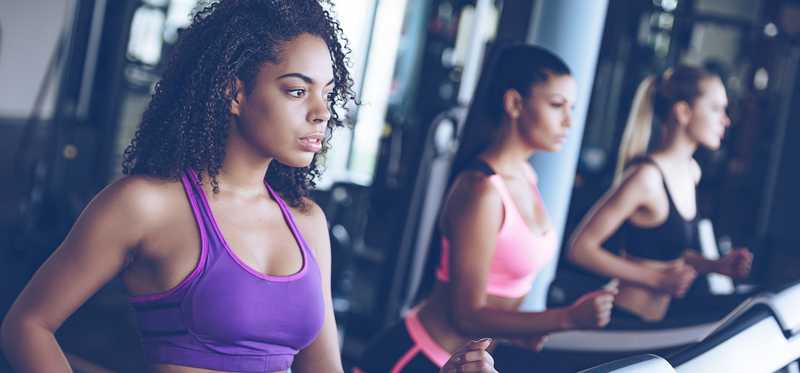 7. Cancel your gym membership
No matter what time of year, there's no sense in wasting money on a gym membership you don't use. But even if you do use it, consider canceling it for the summer months and pursuing outdoor physical activities instead. You could go for a swim at a nearby lake or community pool, hike or bike on local nature trails, or go for a run in a park.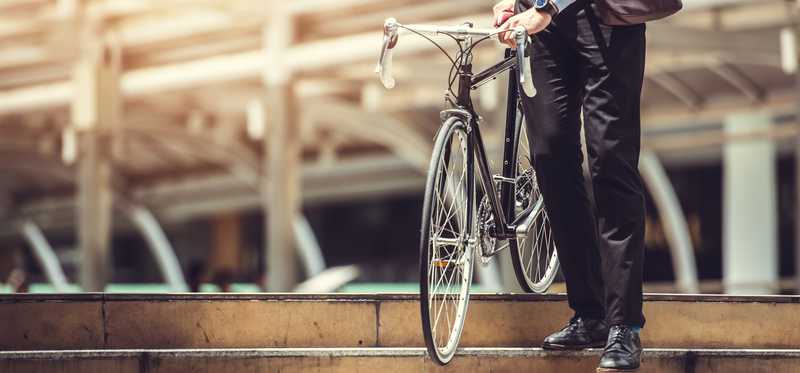 8. Drive less
If you live close to town, consider walking or biking to do your errands instead of hopping in the car. You'll save yourself some money on gas and help the environment at the same time. If this isn't an option, try to minimize how often you drive. Wait until you have multiple errands to run and then do them all at once rather than making several trips.
Consider carpooling when possible as well. This is a great option for parents taking their children to sports, friends' houses or other summer events. Check with other parents that live near you to see if you can share rides rather than taking separate cars.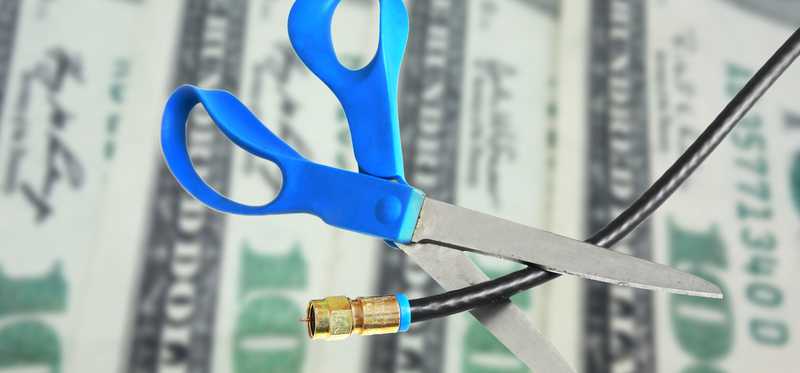 9. Cut cable
Summer is the prime time to be outside and active. You probably won't be using your TV as much, so why not cut cable for a few months? You can always go back to it later if you decide you miss it.
Instead, spend your time outdoors hiking, going to the beach or the park, or playing sports. Not only are these activities more affordable than cable, but they're also better for you physically and they allow for more interaction with others than watching TV does.
ALSO READ: What Cord-Cutters Actually Want Is Cable in Disguise

10. Check out community events
Your community calendar is a great place to find cheap and free activities going on nearby. Local libraries often have special events for kids, a nearby park may host a concert or craft show, or your town may have a summer festival or block party.
These events can be a great way to pass an afternoon without spending a lot of money. Make a note of the upcoming events that interest you, and consider looking a little beyond your community as well. The next town over may have its own events that could be worth the drive.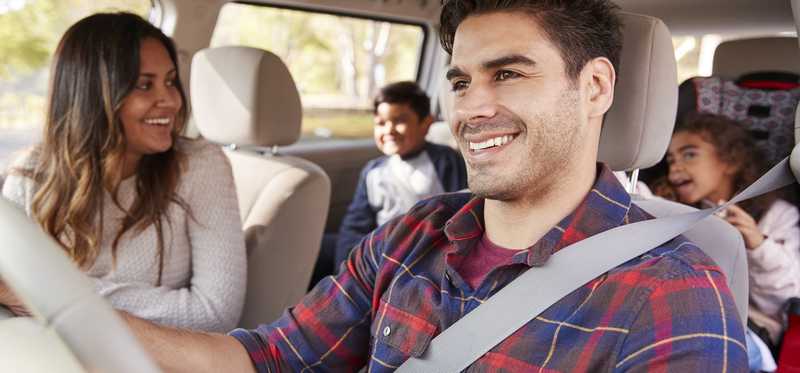 11. Travel close to home
Consider a day trip or a weekend trip within driving distance for your summer vacation rather than a longer trip that includes a flight or two. This could be a trip to a nearby city, a secluded beach, or a scenic campground, depending on what you're into.
Look up points of interest that are within driving distance and decide which you'd like to visit this summer. You may want to check if there are any special events happening in those areas throughout the summer so you can decide when you'd like to time your trip.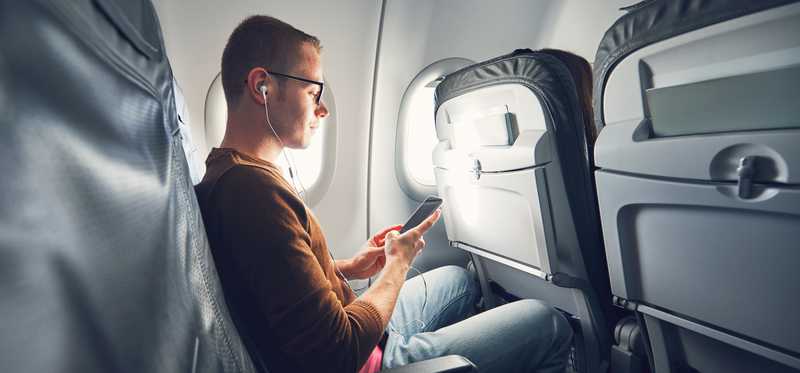 12. Book a midweek flight
If you are going to fly for your vacation, try to book flights on Tuesdays and Wednesdays. These are typically the cheapest days of the week for air travel, according to Airfare Watchdog. It's best to start watching airline prices for a few weeks before you plan to book. You may be able to snag a good deal you wouldn't have found if you'd waited until the last minute to book your tickets.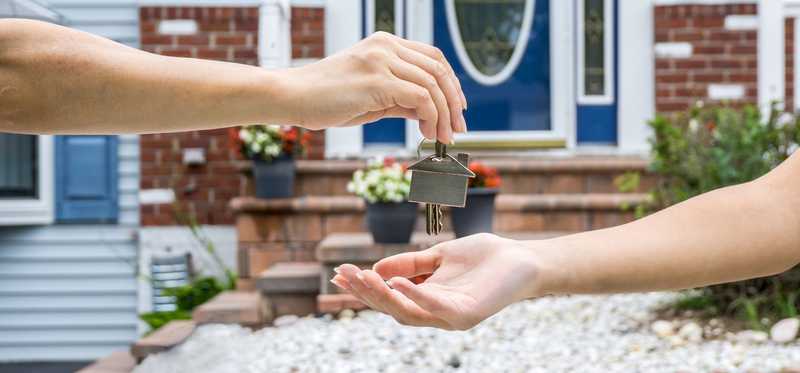 13. Rent out your home while you're traveling
If you're going to be gone for a few weeks in the summer, consider renting out your home online to help offset the cost of your travel. This works well if you live in a city or an area that's popular with tourists. Just make sure your home is clean and presentable and lock up any valuables that you wouldn't want your guests to find.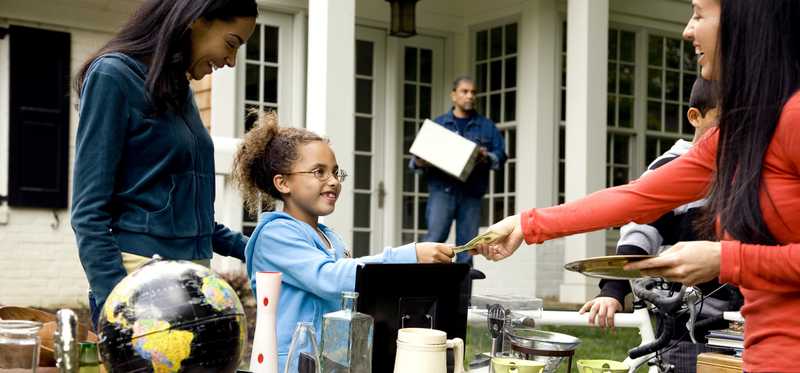 14. Shop garage sales and flea markets
Yard sales and flea markets are popular ways to get rid of unwanted goods during the summer and they can be great places to find used clothing, furniture, and other knick knacks to decorate your home. You may even be able to find some items that you can repurpose and sell at a markup.
If you have a bunch of unwanted goods, consider having your own yard sale. This can declutter your home and earn you a few extra bucks in the process. Put the word out in a local newspaper or online so people know about your upcoming sale.

15. Take advantage of sales tax holidays
The end of summer brings back-to-school shopping for the kids, and many states have enacted sales tax holidays to help reduce the burden on families trying to stock up for the next school year. The dates and restrictions vary by state, but many enable you to purchase clothing and school supplies on select days without paying state sales tax.
Make a note of these dates and try to do most of your shopping then. Just bear in mind that stores are likely to be extra busy during this time, so it may be best to get your shopping finished early.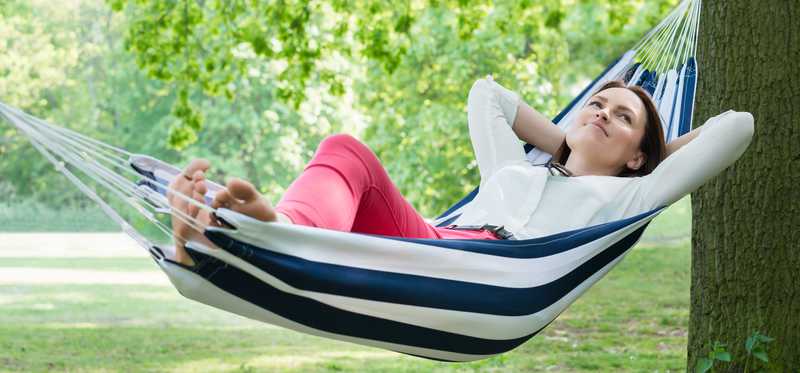 Make this the summer of savings
Summer is a time of fun and activity, but it doesn't have to put a strain on your wallet. Use the aforementioned tips to slash your summer expenses without cutting out any of the things you enjoy. Try a few or try them all and see how much you can save.

The Motley Fool has a disclosure policy.

Premium Investing Services
Invest better with The Motley Fool. Get stock recommendations, portfolio guidance, and more from The Motley Fool's premium services.