28 Timeless Warren Buffett Quotes to Live By
By Matt Frankel, CFP - Jun 5, 2019 at 8:05AM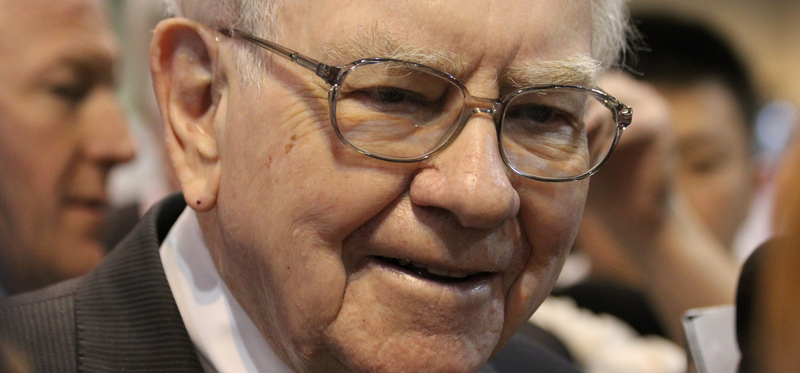 28 Timeless Warren Buffett Quotes to Live By
The quotable Warren Buffett
Warren Buffett is generally considered to be the best investor of all time, and it's not hard to see why. Buffett's savvy investment strategies have generated a total return of 2,400,000% (that's not a typo) for investors since he took the helm of a struggling textile company known as Berkshire Hathaway (NYSE: BRK-A) (NYSE: BRK-B) in 1964.

Fortunately for investors, Buffett isn't shy when it comes to sharing his wisdom. While his exact methodology for evaluating opportunities is a secret, Buffett has given investors some extremely valuable advice over the years.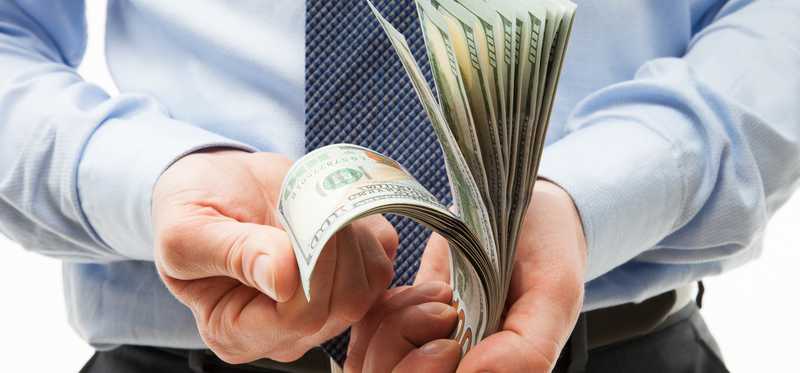 1. "Rule No. 1 is never lose money. Rule No. 2 is never forget Rule No. 1."
This is perhaps the best-known Warren Buffett quote of all. And Buffett doesn't mean this literally -- he has indeed lost money on investments several times. Rather, his point is that preserving your capital needs to be a priority.

In fact, Berkshire Hathaway regularly underperforms the market during the most prosperous times. However, the company almost always outperforms the market during years when the S&P 500 is down, and that has been a big contributor to Berkshire's long-term returns.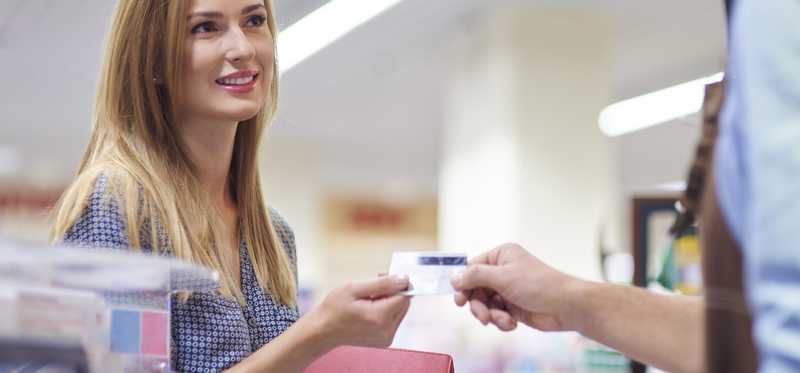 2. "Price is what you pay. Value is what you get."
Don't confuse the concepts of price and value, as they mean two very different things. As a value investor, the central goal is to pay a low price relative to the value you get.

This idea translates well to most financial decisions you'll make in life. For example, does a $40,000 new car really deliver twice the value as one that costs $20,000? Maybe it does, maybe it doesn't. But thinking about the decision in that context can help you decide if spending more is worthwhile.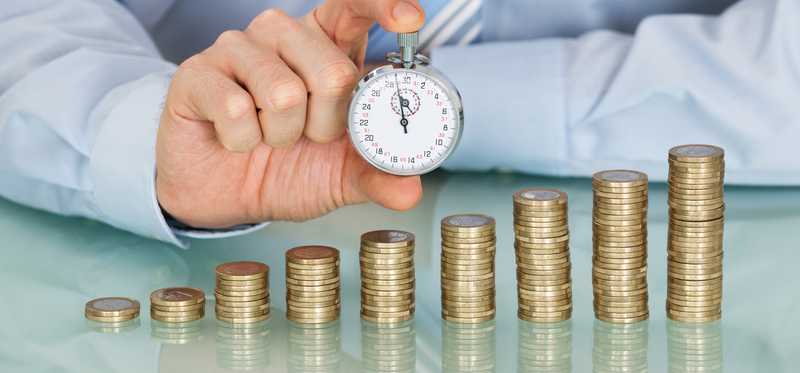 3. "It is not necessary to do extraordinary things to get extraordinary results."
This quote is Buffett's version of "slow and steady wins the race." Buffett generally doesn't hit investment home runs. That is, he wasn't an early investor in Amazon, Microsoft, Apple, or any other high-flying tech stocks, and Buffett is completely fine with that. What he has done is consistently choose investments that beat the market over time, and that's why Berkshire Hathaway shares are up approximately 2,400,000% since Buffett took over the company in 1964.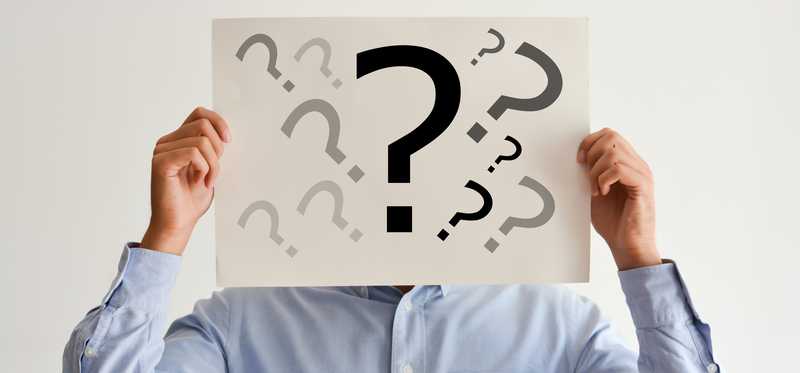 4. "Never invest in a business you cannot understand."
For the most part, you won't find many technology or biotech stocks in Berkshire's portfolio, and there's a good reason for that. Buffett doesn't understand these businesses well, so he doesn't put his money into them.

Many investors get caught up in the idea of diversification, and believe they need exposure to every sector in the market in order to have a well-rounded stock portfolio. One unfortunate side effect is that this often results in portfolios full of stocks their owners don't understand well.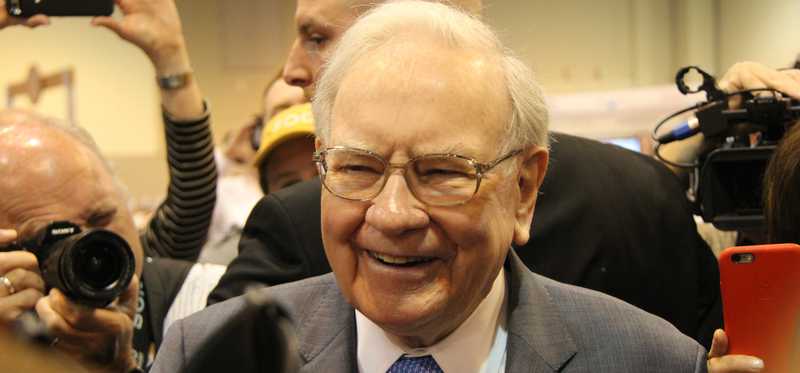 5. "It's far better to buy a wonderful company at a fair price than a fair company at a wonderful price."
Don't confuse a stock that's cheap with a stock that's cheap for a reason. In other words, it's better to get into a sector-leading company with a durable competitive advantage at a decent valuation than it is to buy a smaller, struggling company with no clear advantages for a significantly cheaper valuation.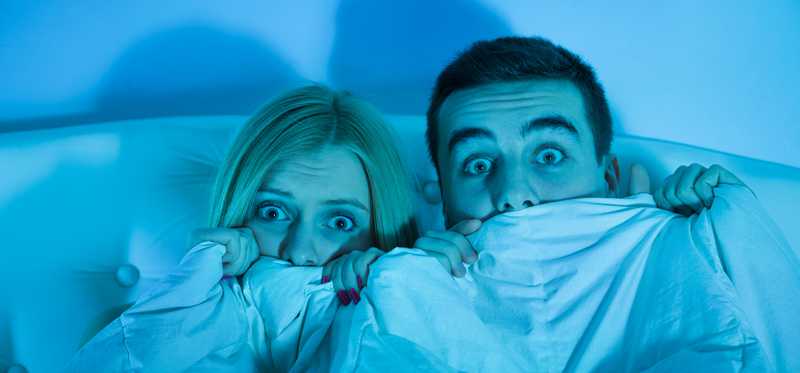 6. "We simply attempt to be fearful when others are greedy and to be greedy only when others are fearful."
To be clear, Buffett has said that being a contrarian isn't necessarily the best way to invest. However, it's human nature to panic and sell when the market plunges, and these are the best times to buy stocks from a long-term perspective. Conversely, when stocks keep going up and up, that's when investors tend to throw their money into the pot. Buffett becomes extremely cautious when there's nothing but positive sentiment on Wall Street.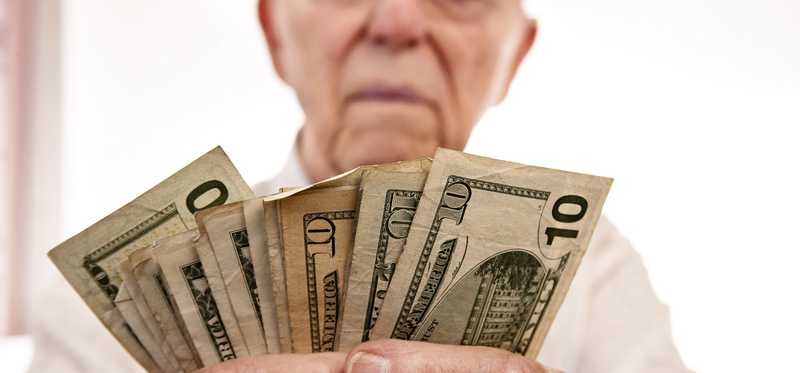 7. "What is smart at one price is stupid at another."
Like most quotes on this list, Buffett said this in regards to investing, but it really translates well to most financial situations. A big part of Buffett's investment philosophy is that the price at which you buy something has just as much to do with your long-term return than the price at which you sell. In other words, if you estimate the intrinsic value of a company to be $30 per share, it's smart to buy it at $25. At $35, however, it's a different story.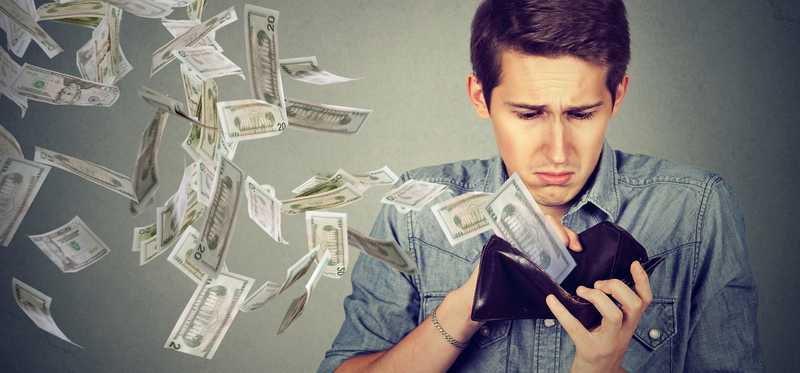 8. "When trillions of dollars are managed by Wall Streeters charging high fees, it will usually be the managers who reap outsized profits, not the clients."
Buffett is very anti-fee, especially when the fees don't add much value for investors. The exhorbitant fees charged by most hedge fund managers, for example, prompted Buffett to wager $500,000 that a simple S&P 500 index fund would beat a portfolio of five hedge funds over the course of 10 years. One hedge fund manager took Buffett up on this bet, and Buffett won it handily.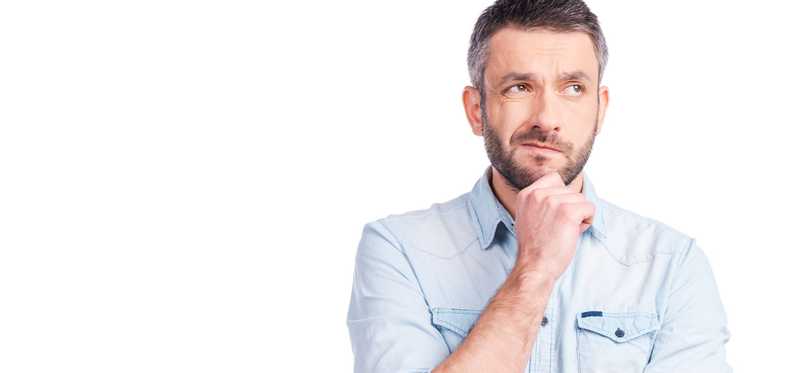 9. "It takes 20 years to build a reputation and five minutes to ruin it. If you think about that, you'll do things differently."
It's difficult to overstate the value Buffett places on his business reputation. And he's right -- he's spent decades building up his reputation, and everyone (including Warren Buffett) is just a bad mistake or two away from ruining their reputation. Buffett believes a reputation is a priceless asset, and he's gone to great lengths to ensure the reputations of Berkshire Hathaway and its subsidiaries remain top-notch.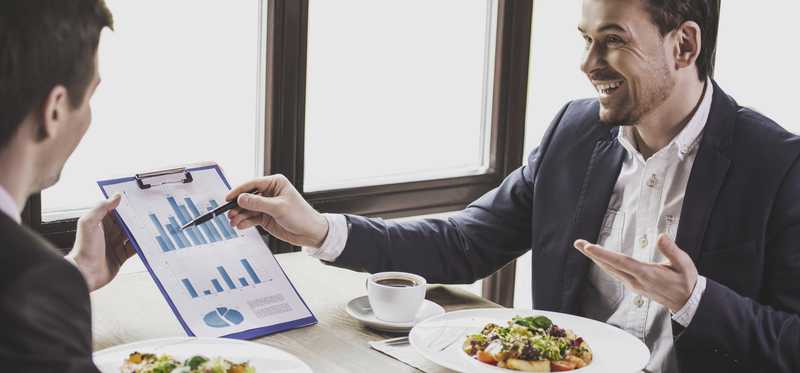 10. "Buy into a company because you want to own it, not because you want the stock to go up."
Berkshire Hathaway has more than 60 subsidiary businesses and owns common stock positions in more than 40 companies. And it may surprise you to learn that Buffett thinks of them all in the same way -- as businesses. In other words, Berkshire doesn't own Apple stock because he thinks it will go up -- he owns it because he loves Apple's business, and would be glad to own the entire thing, if it were practical to do so.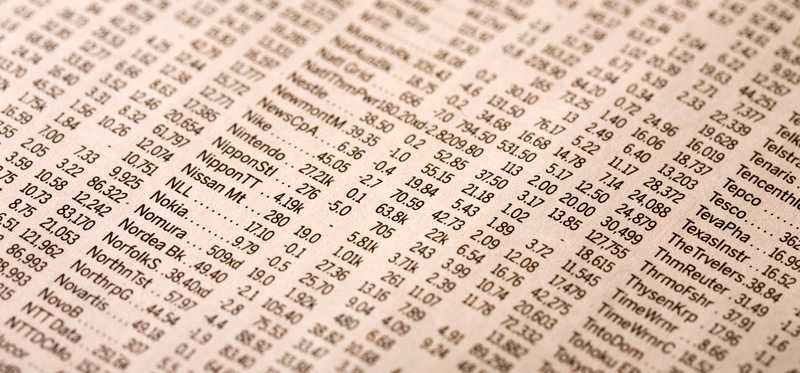 11. "If you like spending six to eight hours per week working on investments, do it. If you don't, then dollar-cost average into index funds."
Buffett is perhaps the most respected stock investor of all time, but he openly acknowledges that choosing individual stocks isn't the best move for everyone. If someone has the time, knowledge, and desire to research and select individual stocks to invest in, he's all in favor of them doing it. If not, Buffett believes there is absolutely nothing wrong with investing in index funds instead -- after all, index funds guarantee that you'll match the market's performance over time, and it has historically been quite strong.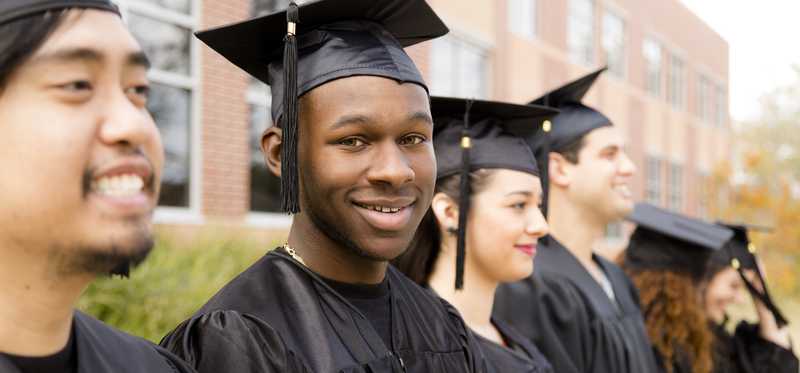 12. "The most important investment you can make is in yourself."
As the most successful and respected investor in the world, it often surprises people to learn that Buffett spends the majority of his workdays sitting at his desk and reading as much as possible. Buffett has compared knowledge to compound interest, and says that one of the smartest things investors (or anyone else) can do is to learn as much as possible.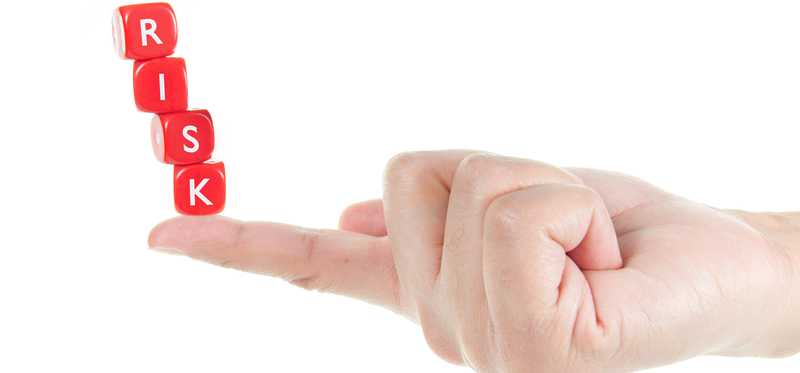 13. "It is a terrible mistake for investors with long-term horizons -- among them pension funds, college endowments, and savings-minded individuals -- to measure their investment 'risk' by their portfolio's ratio of bonds to stocks."
What's the riskier investment -- stocks or bonds? The common response is stocks, and it's true if you're only talking about relatively short time periods. However, Buffett believes that over the long run, bonds are actually the riskier way to invest because they have limited return potential, and in many cases, don't even outpace inflation. Meanwhile, stocks have delivered superior returns to bonds over any multi-decade period in modern history.

In other words, if you're a long-term investor, Buffett might view a portfolio of 50% stocks and 50% bonds as being more risky than one made up of 90% stocks and 10% bonds.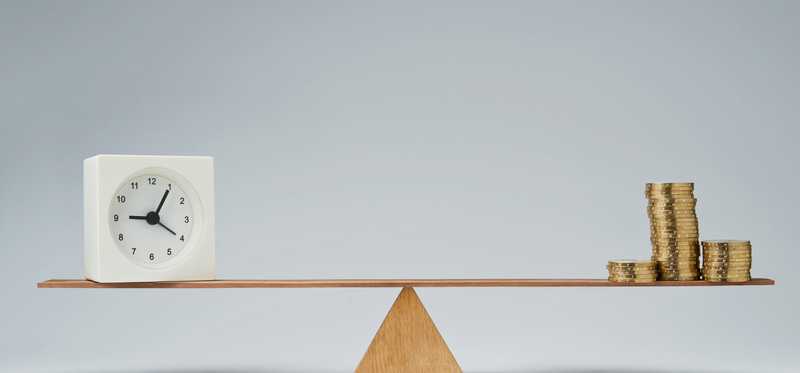 14. "You can't produce a baby in one month by getting nine women pregnant."
Some things just take time and cannot be rushed. If you want to get wealthy in the stock market, you're going to need to buy the stocks of great businesses and hold on to them for years. There's no reliable way to "get rich quickly" in the stock market, and those who try often end up losing their money.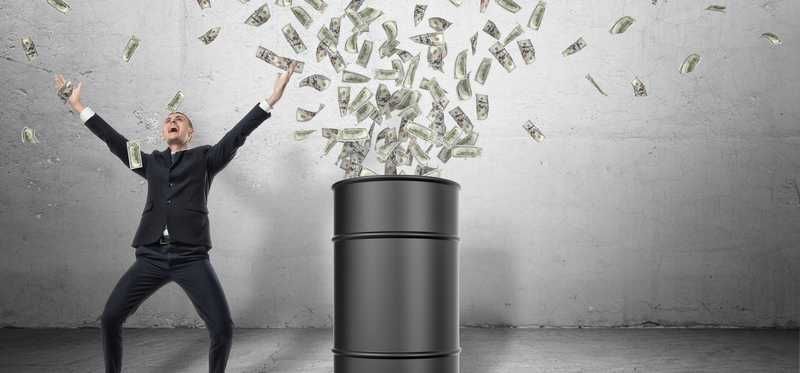 15. "Speculation is most dangerous when it looks easiest."
Think back to some of the times when it seemed like everyone was getting rich by investing. There was the dot-com boom in the late 90s, the surge of real estate investment in the early-to-mid 2000s, and most recently, the cryptocurrency "gold rush" of 2017.

We all know how these situations ended. Tons of tech companies ended up going to zero, millions of speculative real estate purchases ended up in foreclosure and property values plummeted, and most cryptocurrencies are worth a fraction of their peak values. If you see any similar trend where everyone seems to be getting rich quickly, be very careful.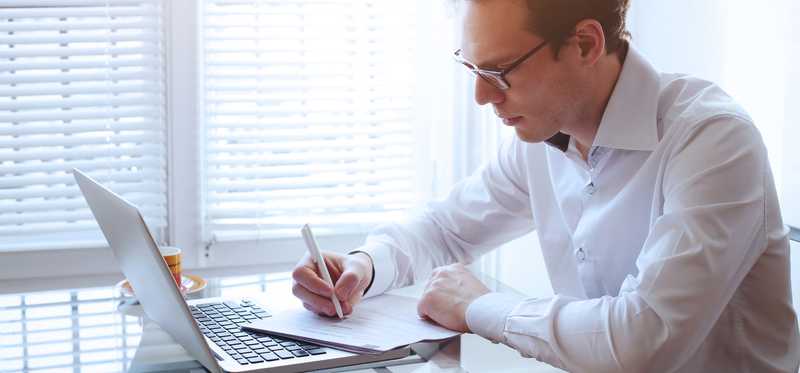 16. "You only have to be able to evaluate companies within your circle of competence. The size of that circle is not very important; knowing its boundaries, however, is vital."
In other words, you can be a very successful investor even if you can only understand and evaluate stocks from one or two sectors. Buffett is excellent at evaluating bank stocks, consumer goods companies, and a few others.

The key to success is staying inside of your wheelhouse. Buffett has no idea how to accurately value biotech startups, but because he's never tried to do so anyway, this shortcoming hasn't adversely affected his investment performance.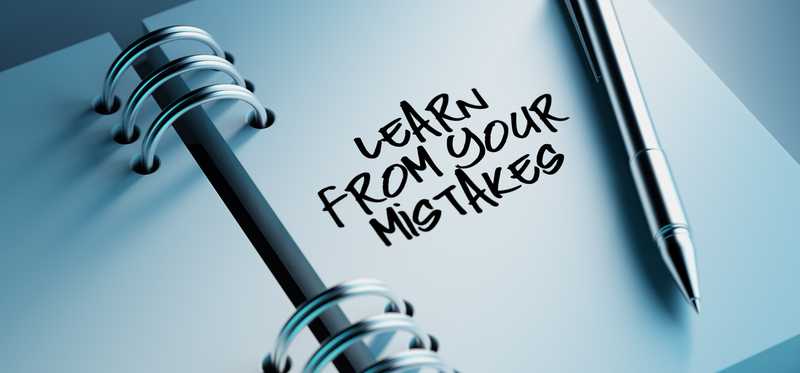 17. "What we learn from history is that people don't learn from history."
It's been said several times that the worst thing an investor can hear is "this time it's different," when some get-rich-quick fad is taking place. We heard that quite a bit during the cryptocurrency bubble of late 2017 and early 2018.

As it turns out (surprise!), it wasn't different. The speculative cryptocurrency bubble had several of the same signs that were apparent during the real estate bubble of the mid-2000s and the dot-com bubble of the late 1990s. And it turns out there was a good reason for the similarity.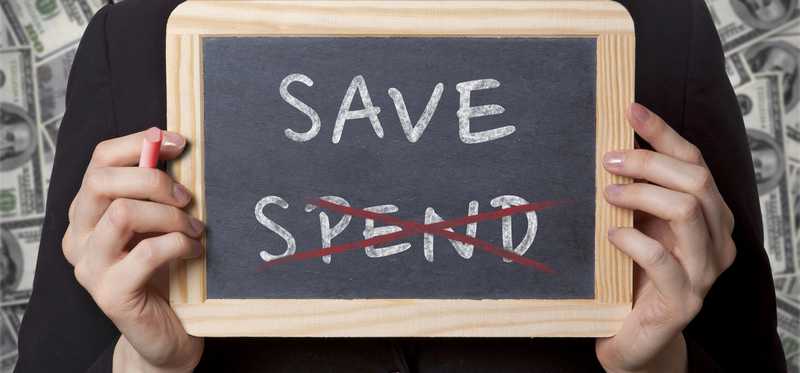 18. "If you buy things you do not need, soon you will have to sell things you need."
Buffett is very cautious about excessive spending, both in his personal life and in business. He's especially critical of unnecessary spending when it is financed with borrowed money, pointing out that paying high levels of interest (such as to credit card companies) is an unwise and unsustainable practice.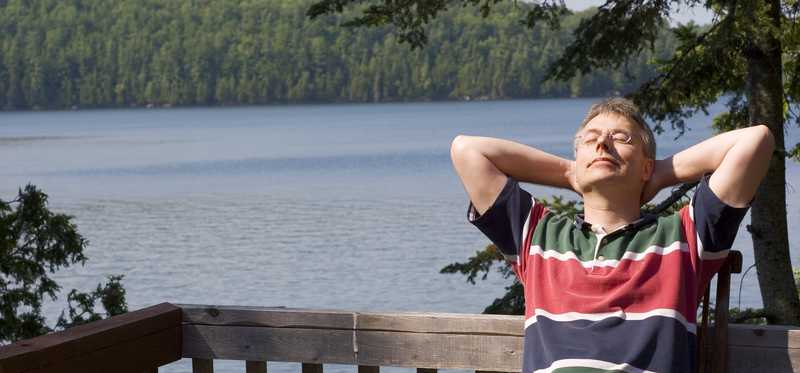 19. "The most important quality for an investor is temperament, not intellect. You need a temperament that neither derives great pleasure from being with the crowd or against the crowd."
Buffett certainly doesn't advise doing what the commentators on TV tell you to do. In other words, when the market is at record highs and everyone is predicting the market will rise to even higher levels, Buffett is unlikely to take this advice too seriously.

On the other hand, Buffett doesn't necessarily think it's always smart to be a contrarian either. Instead, the best way is to ignore the market noise altogether and focus on buying shares of excellent businesses at fair prices.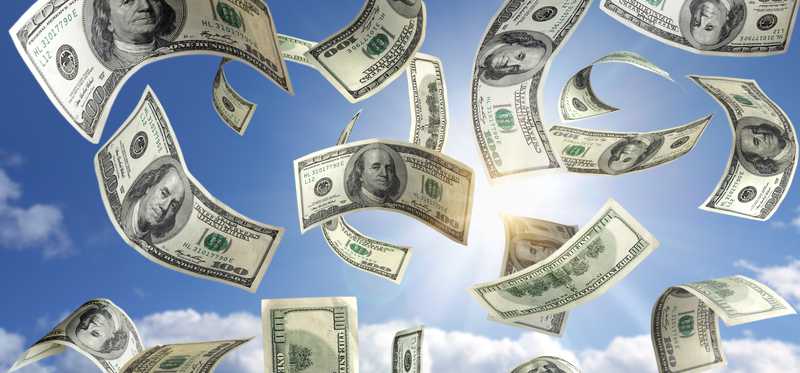 20. "Opportunities come infrequently. When it rains gold, put out the bucket, not the thimble."
Buffett insists that Berkshire Hathaway keep a minimum of $20 billion in cash at all times. One reason for this is so that Berkshire's capital needs will always be met in tough times. The other reason is so Berkshire will always have the ability to take advantage of stock market weakness. After all, maintaining substantial buying power allowed Buffett to make particularly savvy investments in Bank of America and Goldman Sachs during and after the financial crisis, at a time when few companies had billions of dollars available to invest.

ALSO READ: Warren Buffett Is the World's Biggest Investor in These 5 Stocks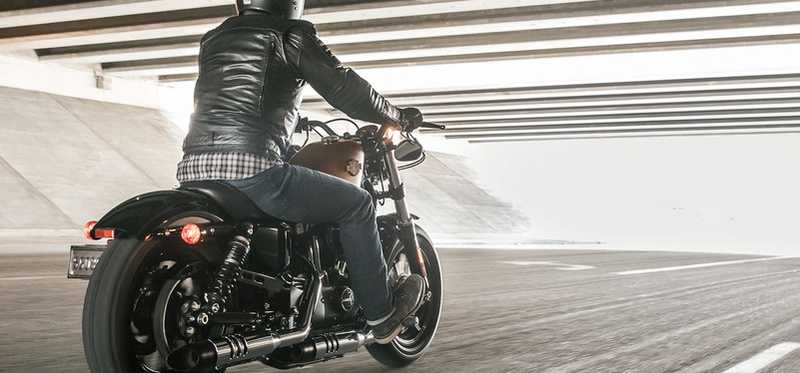 21. "On the margin of safety, which means, don't try and drive a 9,800-pound truck over a bridge that says it's, you know, capacity: 10,000 pounds. But go down the road a little bit and find one that says, capacity: 15,000 pounds."
Put another way, don't set up a house of cards, either in your investment portfolio or in your personal finances. As one example, let's say that you acquire a rental property that brings in $2,000 per month, but costs you $1,950 per month to own and maintain. That's not a lot of wiggle room if say, property taxes or insurance increase. A better margin of safety would be to acquire a property that only brought in $1,000 per month but only cost $600 to own. In the latter case, the property would be much less likely to become a negative cash flow situation, even in a bad economy.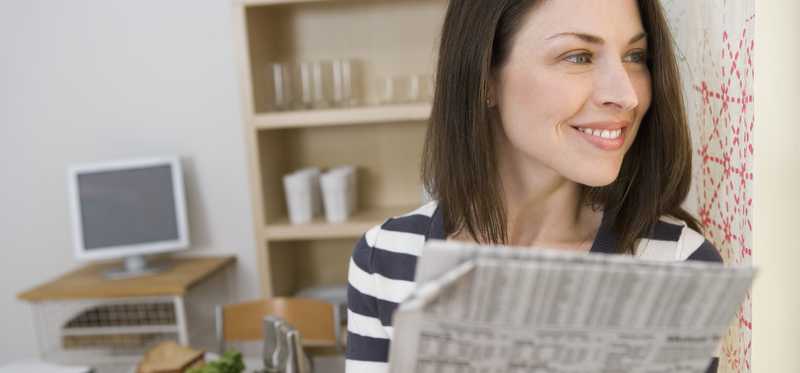 22. "Diversification is a protection against ignorance. It makes very little sense for those who know what they're doing."
Many investors insist on maintaining a diverse stock portfolio, but it's just not Warren Buffett's way. In fact, about half of Berkshire Hathaway's portfolio is composed of bank stocks. Why? When it comes to banks, Buffett knows how to evaluate stocks very well. So why would he sell some of Berkshire's bank stocks to "diversify" and invest in businesses he doesn't understand quite as well?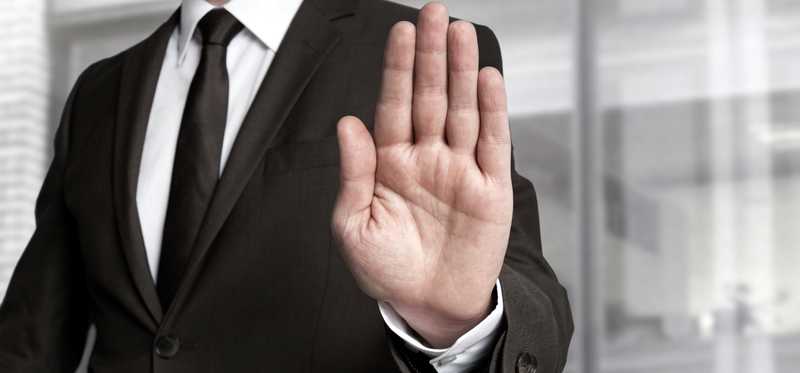 23. "The most important thing to do if you find yourself in a hole is to stop digging."
What Buffett is trying to say here is not to throw good money after bad problems. Don't get me wrong -- Buffett loves buying more of his favorite stocks when their prices fall. However, if the price fell because the business is struggling, competitors are taking market share, or some other fundamental change, that's when it could be time to cut your losses.

The same idea can translate to your personal financial life. I'll give the example of the 1996 Chevrolet Camaro I bought in my early 20s for $6,000. Over the next year, the car was broken down four times, and I had paid four separate repair bills totaling nearly $4,000. When the car stopped running for the fifth time, I decided it was time to cut my losses and sell it at a steep discount to the price I had paid. The lesson? As much as you want a situation to work out, at some point you need to realize you're sitting on a bad investment.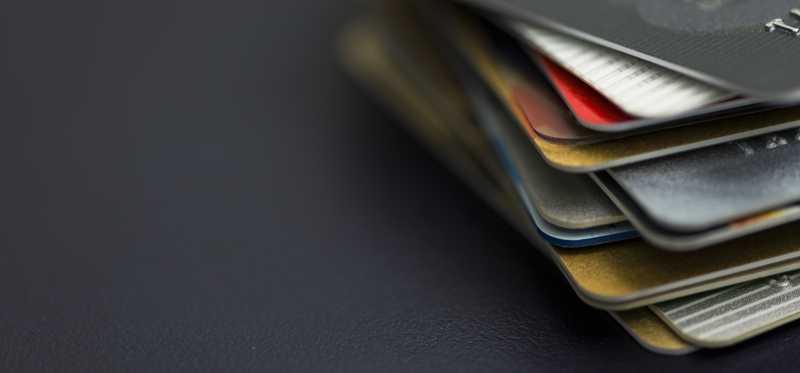 24. "You can't borrow money at 18 or 20 percent and come out ahead."
Buffett is extremely wary of debt, and cautions Americans against using credit cards to finance purchases.

Here's why he's so adamant about investors in particular not carrying credit card debt. The stock market has historically returned about 10% per year, and even the best investors can consistently earn returns in the 12% ballpark. By investing in stocks and then borrowing money at a higher interest rate than you could reasonably expect to get from your returns, you're mathematically setting yourself up to lose money.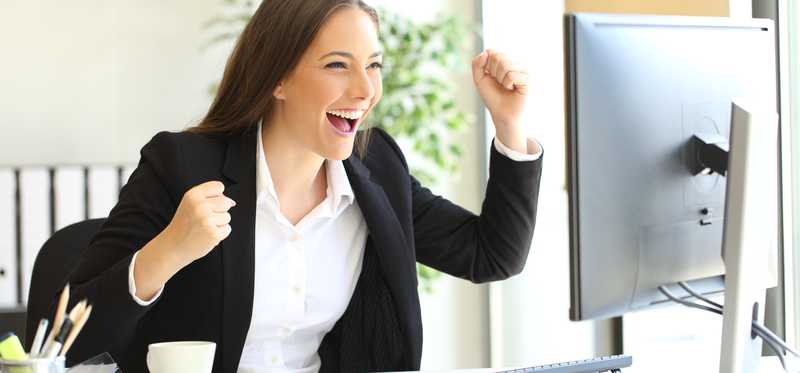 25. "Investors should remember that excitement and expenses are their enemies."
Two things investors should avoid at all cost are mindless trend-following and investment fees. When you see everyone else getting rich, and it seems that stocks can go nowhere but up, that's when Buffett advises caution.

And if you pay any investment fees, you need to be sure you're getting your money's worth. A basic S&P 500 index fund can be found with an annual expense ratio of just 0.03%. An actively-managed mutual fund charging 1% is starting at a big handicap, and the reality is that most higher-fee investment vehicles don't beat the market.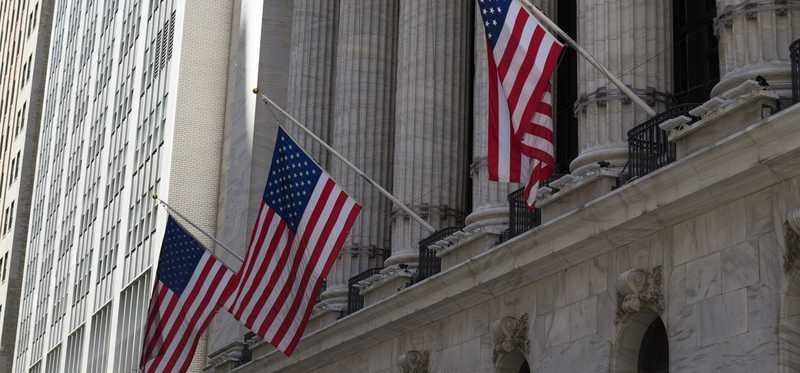 26. "For 240 years it's been a terrible mistake to bet against America, and now is no time to start."
As an outspoken Democrat, Buffett was asked several times if the election of Donald Trump to the presidency had changed his investment mindset. Buffett responded that the U.S. stock market had performed just fine over time, despite a variety of political climates, several wars, the Great Depression, and several market crashes. Buffett's point here is that people who invest in American companies for the long run will be just fine, no matter who is currently in charge.


27. "If you're in the luckiest 1% of humanity, you owe it to the rest of humanity to think about the other 99%."
Buffett is one of the greatest philanthropists of all time (in terms of dollar amounts). Buffett gives billions to charitable organizations each year, and plans on eventually giving away more than 99% of his wealth. And he insists that all of his charitable gifts get used for current needs, not for creating endowments or anything like that.

In addition to his own philanthropic efforts, Buffett has encouraged other wealthy individuals to sign The Giving Pledge as well. As of May 2019, the pledge has 191 signers, all of whom are committing to give away the majority of their wealth to charitable causes.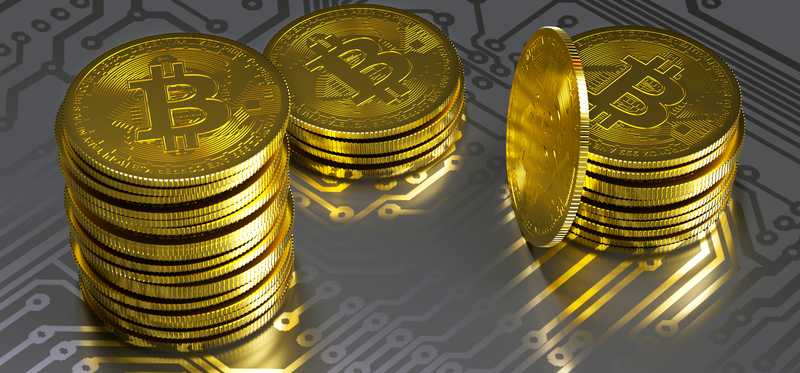 28. "Stay away from it (bitcoin). It's a mirage, basically... The idea that it has some huge intrinsic value is a joke in my view."
Buffett loves to invest in productive assets. For example, if you buy a company, it sells products and generates income. If you invest in a bond, it produces interest payments. If you buy a farm, it produces crops, which can be sold.

On the other hand, some assets like gold and cryptocurrencies, aren't productive. In other words, they are only worth something because someone else is willing to buy them. Bitcoin, in Buffett's view, is a particularly dangerous kind of non-productive asset, and he has cautioned investors to stay away from it and other cryptocurrencies several times.
ALSO READ: Here's How Much Someone Just Paid for Lunch With Warren Buffett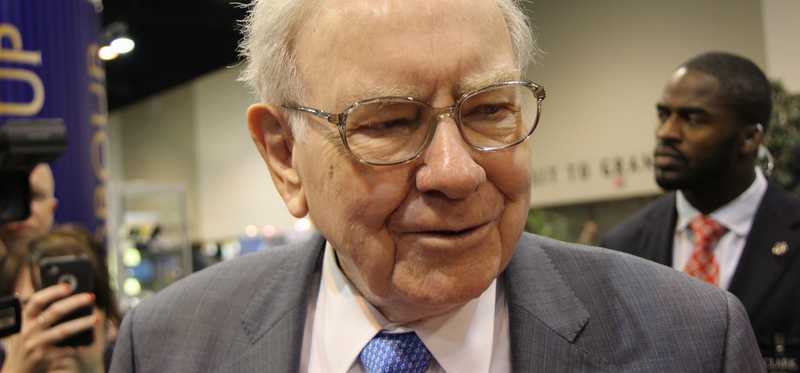 A lifetime of investing (and life) lessons
Buffett is highly regarded for his investing wisdom and has given tons of valuable investing and life advice to the public. His simple but effective advice can help you become a better investor, make better decisions in your personal financial life, and make you an all-around wiser person.


John Mackey, CEO of Whole Foods Market, an Amazon subsidiary, is a member of The Motley Fool's board of directors. Teresa Kersten, an employee of LinkedIn, a Microsoft subsidiary, is a member of The Motley Fool's board of directors. Matthew Frankel, CFP owns shares of Apple and Berkshire Hathaway (B shares). The Motley Fool owns shares of and recommends Amazon, Apple, Berkshire Hathaway (B shares), and Microsoft. The Motley Fool has the following options: long January 2020 $150 calls on Apple and short January 2020 $155 calls on Apple. The Motley Fool has a disclosure policy.

Premium Investing Services
Invest better with The Motley Fool. Get stock recommendations, portfolio guidance, and more from The Motley Fool's premium services.