How Much Could Your Holiday Debt Cost You?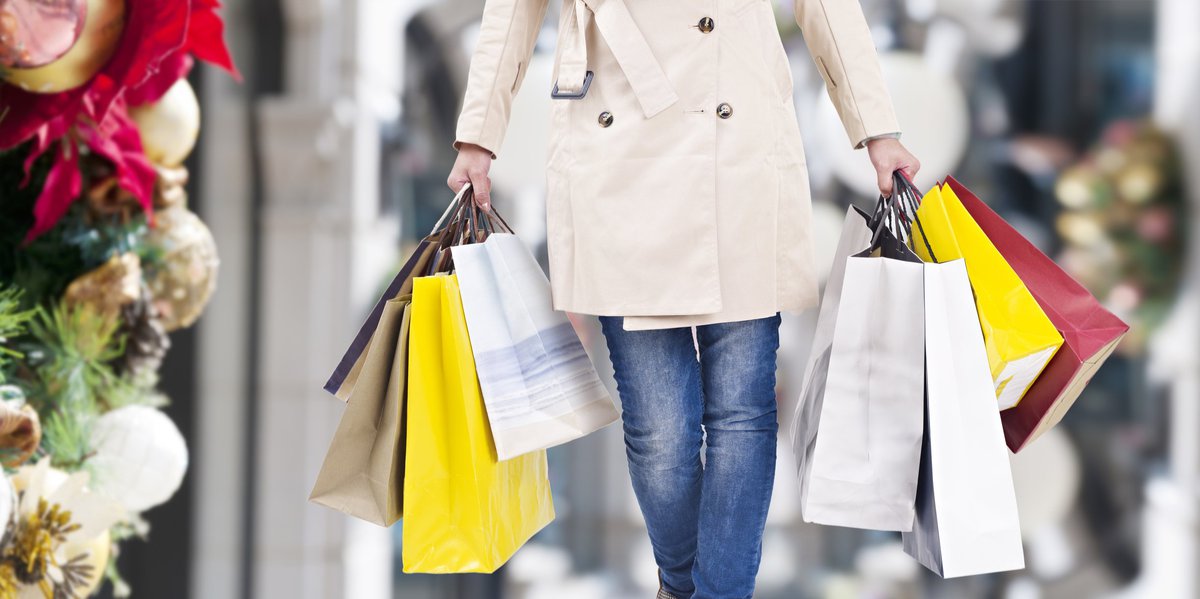 If you're planning on spending a lot of money during this holiday season, you're not alone. According to the National Retail Federation, consumers say they're planning to spend an average of $1,007.24 for the holidays in 2018.
Unfortunately, far too many consumers don't have this cash saved up to spend -- instead, a lot of it will end up on a credit card.
The problem with that is, charging over $1,000 can put you deeply into debt and it can be hard to climb out of it. In fact, if you charge all your spending and pay only the minimums, it will take years to pay for your 2018 holiday spending.
How much could your holiday debt cost you exactly? Let's take a look.
How much could your holiday debt cost you?
The specific cost of your debt will vary depending upon the interest rate on your credit card and how long it takes you to pay back what you owe.
Say, for example, you charged all $1,007.24 of your holiday spending on a credit card with a 15% interest rate. If you made a minimum payment of 2% of your balance or $25, it would take you 57 months to repay the debt. And, you'd pay a total of $402.38 in interest charges.
That means it would take you 4.75 years before you became debt free!
How can you avoid going into debt for the holiday season?
You don't still want to be paying back this year's holiday bills in 2022. So, how can you avoid this?
It's simple -- don't spend more than you can afford. The ideal way to avoid holiday debt is to budget for the festive season throughout the year. If you want to spend $1,000, save $83 a month. It's a lot easier to come up with this small amount of money -- which grows over time -- than to try to find an extra thousand dollars in your budget in December.
You can also aim to cut spending, especially if it's already too late for you to start saving this year. To reduce what you're spending, set a budget for each type of holiday purchase -- gifts, entertaining, and travel -- and stick to it. Make the budgeted amount something you can afford to pay back either when your credit card statement comes due or shortly thereafter.
If it's hard to fit everything within your budget, there are plenty of ways to reduce your outlays. You could suggest a Secret Santa so you only have to buy one gift instead of many; you could offer your time as a gift instead of material things (think promising to babysit or walk your friend's dog when they're away); or you could make homemade gifts. You could also set a cap on pricing with friends and family who may also be worried about going into holiday debt.
Making effective use of credit card rewards is another good way to reduce holiday spending. Be strategic about where you buy your gifts -- such as buying gift cards at gas stations to get bonus rewards -- and consider cashing in card rewards points for miles or hotels to try to reduce any holiday travel costs.
Paying on debt for years isn't worth it
While having a fun holiday is important, it's not worth going all out to make the season great if doing so means you'll be in debt for half a decade. Keep your costs affordable this holiday by setting a budget and sticking to it. If you want to splurge more next year, start saving now so you're ready to do so without going into credit card debt!
These savings accounts are FDIC insured and can earn you 18x your bank
Many people are missing out on guaranteed returns as their money languishes in a big bank savings account earning next to no interest. Our picks of the best online savings accounts can earn you more than 18x the national average savings account rate. Click here to uncover the best-in-class picks that landed a spot on our shortlist of the best savings accounts for 2020.
Two top online savings account picks
We're firm believers in the Golden Rule, which is why editorial opinions are ours alone and have not been previously reviewed, approved, or endorsed by included advertisers. The Ascent does not cover all offers on the market. Editorial content from The Ascent is separate from The Motley Fool editorial content and is created by a different analyst team.