Charles Schwab Brokerage Review
Charles Schwab Review
Jordan Wathen is a personal finance expert with a deep professional and personal expertise on credit cards. His articles have appeared on sites such as MSN, CNBC, and Yahoo.
We are committed to full transparency as part of our mission to make the world smarter, happier, & richer. You should know that offers on The Ascent may be from our partners - it's how we make money. That transparency to you is core to our editorial integrity, which isn't influenced by compensation.
Schwab has been a consistent advocate of the individual investor. We note that it has aggressively slashed fees on its mutual funds and ETFs, eliminated common account fees, and eliminated its per-trade commissions, making it one of the least-expensive places to open an account and trade stocks, ETFs, and funds.
In the Charles Schwab review below, we'll show you how the brokerage compares on commissions, fees, margin rates, trading platforms, and more.
Ratings Methodology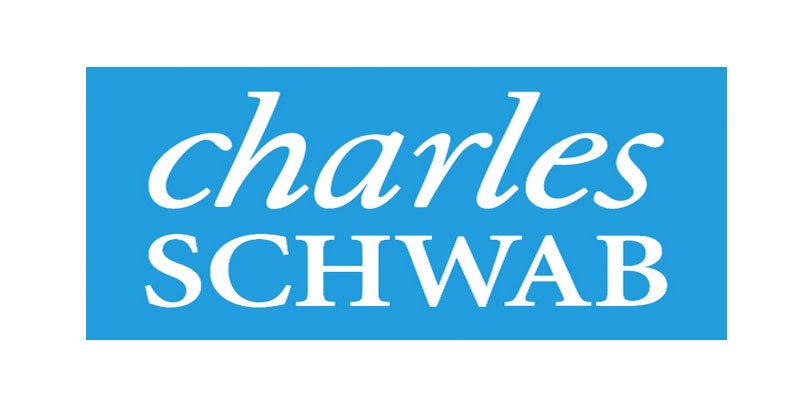 Open Account
Our Bottom Line
Charles Schwab has aggressively slashed fees on its mutual funds and ETFs, eliminated common account fees, and eliminated its commissions, making it one of the least-expensive brokers.
Looking at Charles Schwab's value proposition, we think a few of its services and perks are what truly differentiate it from other discount brokers.
Low commissions -- At $0 per stock and ETF trade, Charles Schwab is one of the least expensive online discount brokers for basic stock and ETF trades.

No account minimums -- Schwab recently eliminated account minimums on its retail brokerage accounts.

International access -- If you'd like to trade stocks on foreign markets, Schwab can help. It offers trading in more than 30 global markets. Sign up for a Schwab Global Account to be able to trade stocks online in 12 of the top-traded foreign markets, each with real-time quotes during market hours.

Customer service -- One advantage of working with Charles Schwab is that it has a branch network with more than 340 branches located across the country. It's one of a handful of discount brokers that offers in-person help when you need it, which is a compelling advantage.
Above all else, we think low costs and a large selection of funds are Schwab's major advantages in the discount brokerage world. Investors who simply want to manage a low-cost portfolio of low-cost ETFs and mutual funds would find that Schwab offers a large assortment of funds and ETFs that you can buy and trade without paying a commission, load, or transaction fee.
Many brokerages now price each trade at $0, and Charles Schwab is one of them. The company slashed its commissions twice in February 2017, kicking off a broad reduction in commissions across the industry, and has not eliminated trading commissions.
Here's how Charles Schwab's trading fees stack up based on the type of investment:
| Stocks and ETFs | Options | Mutual funds |
| --- | --- | --- |
| $0 | $0 + $0.65 per contract | $49.95 per purchase |
Schwab's mutual fund fee of $49.95 sticks out like a sore thumb in its commission schedule, but keep in mind that this is one charge that's easy to avoid. Schwab offers thousands of no load, no-transaction-fee mutual funds (as well as commission-free ETFs) which allow investors to buy diversified funds without paying a fee to do it. Besides, the fee only applies to purchases, whereas other brokers with lower fees charge a fee to buy and sell a mutual fund.
Buying mutual funds and ETFs
Fund investors will find that Charles Schwab boasts a massive selection of mutual funds, including mutual funds and exchange-traded funds (ETF) that can be purchased without paying a load, transaction fee, or commission.
| Total mutual funds | More than 10,100 |
| --- | --- |
| No-load, no-transaction-fee mutual funds | More than 4,300 |
| Commission-free ETFs | More than 200 |
Charles Schwab commission-free ETFs include funds from 15 different providers, including State Street (SPDR ETFs), Invesco, Schwab, and more. Its list of commission-free ETFs includes many broadly diversified index funds with expense ratios of 0.10% or less.
This discount broker has many different platforms, aimed at different types of investors. In addition to a basic browser-based solution, Charles Schwab offers a streamlined web trading tool (Trade Source) plus a desktop platform (StreetSmart Edge) for advanced traders and sophisticated investors.
Trade Source -- Think of Schwab's Trade Source as a dressed up browser-based trading tool. The key features include streaming quotes, clean charts, quick access to news on all of your portfolio holdings, plus the ability to quickly click back and forth between ticker symbols thanks to its use of tabs. In addition, you can also link other financial accounts (even non-Schwab accounts) to Trade Source, allowing you to view your total financial picture from one screen, which makes it easier to see how all of your accounts (not just your Schwab accounts) are performing day to day, or month to month.

StreetSmart Edge -- This is Schwab's platform for active traders. As a desktop-based platform, it offers more functionality that you'd expect from a true trading platform -- advanced stock charting, quick access to fundamental research, all-in-one trade ticket (for placing conditional orders), and a customizable layout so you can modify your screen to show only what's most important to you. Notably, the platform can also be fired up from the cloud, allowing you to open the platform through a browser if you'd prefer not to install another program on your desktop or laptop computer.

Mobile apps -- Schwab offers mobile apps for iOS, Android, and Windows devices, which offer streaming data and the ability to place complex trades (like multi-leg options trades). The website also scales for smaller screens, so mobile users don't have to install the app to check their balance or place a trade.
As long-term, buy-and-hold investors, we don't actively trade our accounts, and therefore don't need many of the bells and whistles. If a platform is especially important to you, we'd recommend using a demo account to try a broker's platform out for yourself -- ultimately, whether a platform is "good" or "bad" admittedly comes down to personal preference more than anything else.
Investors who use margin as a key part of their trading or investing strategy will find that Schwab's margin rates put it toward the middle of the brokerage pack, though we note that it's one of a handful of brokers whose rates start at less than 10% for smaller balances.
Like many, Schwab prices margin based on a sliding scale where the rate declines as your margin balance increases.
| Margin balance | Interest rate |
| --- | --- |
| Less than $25,000 | 9.825% |
| $25,000 to $49,999 | 9.325% |
| $50,000 to $99,999 | 8.375% |
| $100,000 to $249,999 | 8.325% |
| $250,000 to $499,999 | 8.075% |
| More than $500,000 | Call for more information |
Since most investors who invest for retirement with a brokerage account or IRA sign up for cash accounts where investments can only be purchased with cash on hand, not with borrowed money, Schwab's margin rates are irrelevant for most long-term buy and hold investors.
Customer service and support
Discount brokers can offer cutthroat commission prices precisely because they eliminate many of the expenses associated with traditional brokerages. But big brokers still provide all the customer service you might need whether over the phone, online, or through a branch office.
Schwab offers 24/7 support over the phone, as many discount brokers do. But thanks to its vast brick-and-mortar branch network, customers can also get help in-person at offices scattered all across the country. It has more than 340 branches in 46 states, so the vast majority of Americans live within a short drive of one of its offices.
Whereas large wirehouse brokers have large research arms to supply their research internally, most discount brokers instead offer research from third-party services like Morningstar and S&P, for example. Below, we'll run through a few particularly notable research and screening tools available to Schwab brokerage customers.
Several equity research reports -- Schwab has research from several major providers. Brokerage customers get access to Schwab ratings and research, plus access to research from Argus, Credit Suisse, Morningstar, MarketEdge, and Reuters, among others.

Daily market reports -- Tap into a wealth of information by reading daily market reports, including Credit Suisse First Edition, Morningstar Morning Notes, Market Edge Daily Commentary, and more from your online account.

Screeners -- Charles Schwab is no slouch with fundamental and technical screeners for stocks, ETFs, and funds. Notably, its screening tools are available on its website, or through its SmartEdge desktop trading platform.
To be sure, most large discount brokers offer more research and screening tools than they have at any time in the past. It's fair to say that if you wanted to spend hours each day reading stock market research, or tinkering with screeners, you wouldn't run out of research to read or screeners to toy with, a statement that applies to virtually any of the household name discount brokers.
This brokerage account is right for you if:
We think Schwab has a product offering that will fit with the needs of most investors. If the following statements apply to you, then Schwab may be a good fit for your portfolio.
You use mutual funds and ETFs in your portfolio. Charles Schwab's fund offering is a particularly compelling reason to open an account. It offers its own line of low-cost mutual funds (and index funds) in addition to thousands of mutual funds and ETFs you can buy without paying a commission or transaction fee. Plus, with minimums of $100 or less, its mutual fund assortment is a great solution for investors who are just getting started.

You want to minimize trading costs and commissions. At $0 per stock and ETF trade, Schwab's commission prices won't break the bank. That said, Schwab's options fees ($0.65 per contract) are firmly in the middle of the online brokerage pack, so it may not be a grand bargain for people who use options extensively.

You want online banking access. Schwab is more than just a brokerage and asset manager -- it's also an online bank. Given this is a Charles Schwab brokerage account review, we haven't spent any time talking about its online banking functionality, but its bank offers a key feature that separates it from many online banks: Unlimited ATM fee reimbursements around the world. If you like the convenience of keeping all of your accounts in one place, Schwab makes the short list of brokers that offer a fully-featured bank and brokerage in one place.

International stock trading is important to you. Few investors need access to international markets, since many large cap foreign stocks are available on U.S. markets or on over the counter on the "Pink Sheets." That said, Schwab offers easy online trading in 12 of the largest foreign markets when you have a Schwab Global Account. Note that international trading often comes with a higher commission, which varies by market.