4 Reasons to Transfer to a New Credit Card
by Christy Bieber | Updated July 26, 2021 - First published on Sept. 16, 2019
Many or all of the products here are from our partners that pay us a commission. It's how we make money. But our editorial integrity ensures our experts' opinions aren't influenced by compensation. Terms may apply to offers listed on this page.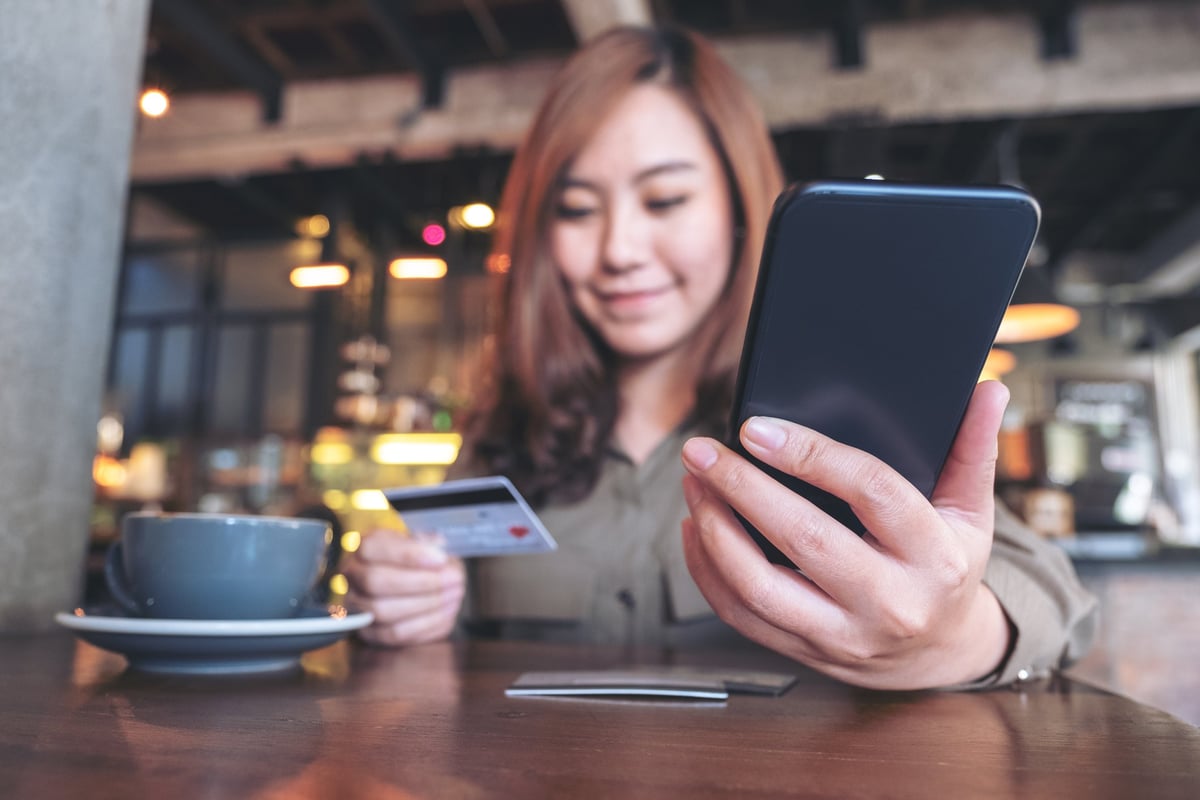 Transferring credit cards can sometimes make a lot of sense. Here are four reasons you may want to make the switch.

Transferring credit cards can sometimes make a lot of sense. Here are four reasons you may want to make the switch.
Switching credit cards may seem like a hassle, which is why lots of people stick with the cards they have for a long time. But there are situations where getting a new card can make a whole lot of sense -- and provide some pretty substantial benefits. 
Not sure if a switch is worth it for you? Here are four situations when you'll definitely want to think seriously about transferring to a new credit card.
1. You want a better interest rate on your card
Many credit cards charge a very high rate if you carry a balance. That's why it is usually a bad idea to let your balance grow, rather than pay off your card in full each month. Sometimes, though, you may decide that you want to finance a purchase over a long time. If that's the case, a new credit card could help. 
There are cards out there that offer 0% introductory APRs on purchases -- often for 12 months or longer. These cards would allow you to pay for purchases over time without incurring interest costs. Switching to one of these cards could save you a lot of money when you don't have the cash to fund a purchase you need to make immediately.
If you find you routinely carry a balance, then you may also want a card that offers a low APR all the time as a standard feature. There are some cards that are specifically marketed at people who want low APRs, rather those who prioritize high reward balances or other cardholder perks.
You could open one of these 0% intro APR or low APR cards with a new card issuer. Or, if the card issuer you already have a card with has one of these cards in its lineup of products, you could call your credit card company and ask if they'd be willing to switch your account to the one with the more attractive APR offer. Card issuers may be willing to switch you over to a different card in their family of products without a new application fee or hard credit check. 
2. You want to lower the interest rate on your existing debt
As already mentioned above, credit card interest rates can be very high. If you are carrying a balance and paying interest on it, it often makes sense to transfer that balance to a new card that offers you a 0% rate on transferred balances. 
There are many balance transfer cards that allow you to move an existing balance over, either for free or for a fee equaling a small percentage of the transferred balance. These cards typically give you around six to 15 months at 0% APR, so you'll have a long time to pay off the balance on your card without paying any interest at all. 
Most card issuers won't let you do a balance transfer from one of their cards to another, so you may need to pick a card with a different credit card issuer. Then you can open a new account and transfer your balance. Our picks for the best balance transfer cards can help you to find a card that will offer you a long 0% intro APR period and a low fee or no fee for transferring your balance over. 
3. You want to improve your credit utilization ratio
Credit utilization ratio is an important factor in your credit score. It's determined by dividing the credit you have used by your total credit line. If you exceed a 30% utilization ratio, this could hurt your credit score. 
Opening a new card could help you to improve your credit utilization ratio because it will give you a new credit line with a zero balance. Of course, you definitely don't want to start charging up your new credit card or you could hurt both your score and your finances by getting stuck deep in credit card debt. So make sure you're committed to using the new card responsibly. 
If your new card has a higher credit limit than your old one, you could also help your credit utilization ratio by moving your existing card balance over to the new card. If you owe $500 on a card with a $1,000 limit and you move that $500 balance to a card with a $5,000 limit, you've significantly improved your utilization ratio from 50% to 10%. This isn't a solution to paying down debt -- you still want to pay off that $500 balance ASAP -- but it at least improves your utilization ratio in the meantime. 
4. You want to get a better card without closing your old accounts
There are many situations where your credit card will have terms and conditions that you don't really like. Your card may have a high annual fee that you can no longer justify paying because you don't take advantage of the cardholder rewards or perks. Or your card may be a secured one that you paid a deposit on and you want that money back. 
If you find yourself unhappy with your current card, call your card company and ask about switching to a different card within their lineup of products. As mentioned above, card issuers are sometimes willing to make this happen without checking your credit and thus putting an inquiry on your credit report that could possibly damage your score. 
The issuer may also be willing to transfer your existing credit history and credit line over to the new card so you don't take the hit to your credit that would come with closing the old card. This can be the best approach if you're tired of the costs of your old card but also wary of the downsides of getting rid of the card entirely. 
Should you transfer to a new credit card?
These are just a few of many situations where transferring to a new credit card could make a whole lot of sense. There are lots of great credit card offers out there, so check out what your current card issuer has available or what other card issuers are offering, and consider getting a new account if you find one that's a better fit for you. 
Top credit card wipes out interest until 2024
If you have credit card debt, transferring it to this top balance transfer card secures you a 0% intro APR for up to 21 months! Plus, you'll pay no annual fee. Those are just a few reasons why our experts rate this card as a top pick to help get control of your debt. Read our full review for free and apply in just 2 minutes.
We're firm believers in the Golden Rule, which is why editorial opinions are ours alone and have not been previously reviewed, approved, or endorsed by included advertisers. The Ascent does not cover all offers on the market. Editorial content from The Ascent is separate from The Motley Fool editorial content and is created by a different analyst team.