4 Steps to Take Immediately If Your Credit Card Is Declined
Get to the bottom of the situation quickly by following these tips.
No one likes having their credit card declined. It's an embarrassing event, but worse still, it could be just the beginning of your headache if you're the victim of an identity thief. You might wonder how it happened or what you're supposed to do next. Well, first, take a deep breath, and then follow the steps outlined below to get to the bottom of the situation and prevent it from happening again. 
1. Decide what to do about your current purchase
You probably won't even realize there's a problem until you're trying to buy something. The first thing you have to do is decide how you want to handle that purchase so you can get out of the store and start investigating. You could try running the card again if you think it was just a fluke, but if that doesn't work, you must either skip the purchase or pay some other way. 
If what you're buying is a nonessential item or if you think your card was declined because you exceeded your credit limit, it might be best to just put the item back on the shelf and buy it later once you've sorted things out. You can also choose to pay for it with another credit card or with cash.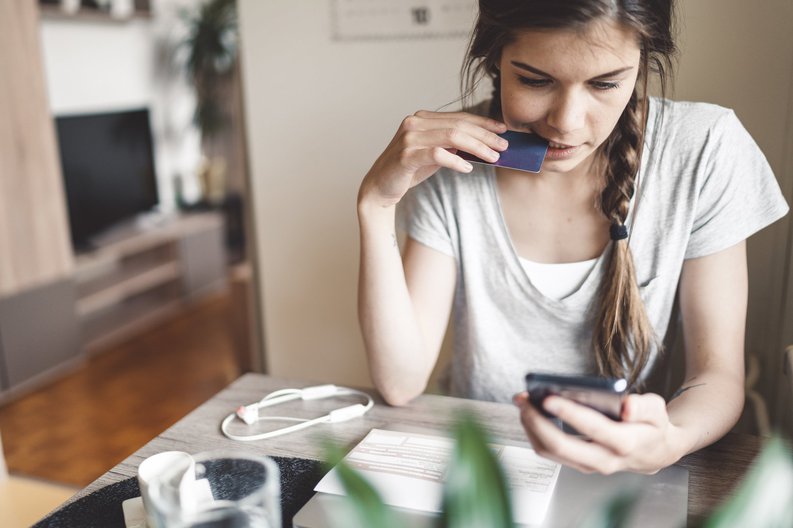 2. Check your credit card statement
Look over your credit card statement for any clues about why your card was declined. You can check out a recent bill if you have one, but your online account is a better option because it'll contain the most up-to-date list of your transactions.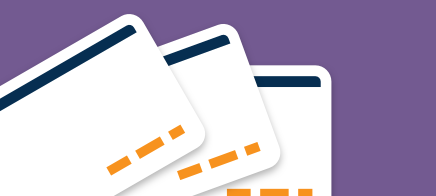 The Ascent's picks of the best balance transfer credit cards
Balance transfer credit cards can help you chip away at debt faster by avoiding costly interest charges. Best yet, our top picks are packed with perks like no annual fees and lucrative rewards programs.
See the picks
First, look at your available credit. The answer might be as simple as you maxed out your card. Second, look through the transaction history and make sure that all the purchases listed there are yours. This is especially important if your credit card balance looks higher than you expected. You could be the victim of identity theft. If the thief has run up a lot of charges in your name, it might appear to your card issuer that you have maxed out your card even though you haven't.
Your credit card statement will probably hold the answers to why your credit card was declined, but if you can't find any there, contact your card issuer to get some answers. 
3. Cancel the card if you find fraudulent charges
Notify your card issuer immediately if you find fraudulent charges on your credit card that led to it getting declined. Your card issuer will probably go through all of the charges on your last credit card bill with you to identify which ones were legitimate purchases and which ones were fraudulent. Then they will remove the fraudulent charges from your account and you will not be held liable for them. Your card issuer will cancel your existing credit card and send you a new one with a new number in the mail.
In the meantime, you will have to rely on other payment methods for your purchases. You may also want to pull your credit reports to check that the identity thief hasn't accessed more of your accounts or opened up new fraudulent accounts in your name. If this happens, notify the credit bureaus and the financial institution associated with the fake account. You might also want to consider placing a fraud alert on your account to make it more difficult for identity thieves to open up new accounts on your behalf in the future.
4. Create a debt repayment plan if you exceeded your credit limit
It might take a little longer to remedy the situation if your card was declined because you exceeded your credit limit. You must create a debt repayment plan in order to free up more available credit. Doing so will also help you save money on interest. 
There are a few ways you can go about this. You could transfer your balance to a card with a 0% introductory APR to temporarily halt your debt's growth and then make regular payments every month until you pay it off. You could also try paying it off on your existing card, but this might be more challenging because the amount you owe will continue to accrue interest. Minimize your discretionary spending, avoid charging new purchases to the card, and put all your extra cash every month toward paying off your debt. Taking out a personal loan to repay your credit card balance is another option you can pursue if you want a predictable monthly payment.
Having your credit card declined is annoying, but if you follow the steps above, you can hopefully get to the bottom of the situation quickly and stop it from happening again. If you have any questions about why your card was declined, don't hesitate to reach out to your card issuer for more information.
Find the right credit card for your needs
Our handy comparison tool makes makes finding the right credit card simple. Find the right offer for your needs, whether it's cash back, travel, 0% intro APR, low interest, bad credit, and more.
Compare cards now
Don't pay credit card interest until nearly 2022
The Ascent just released a free credit card guide that could help you pay off credit card debt once and for all. Inside, you'll uncover a simple debt-cutting strategy that could save you $1,863 in interest charges paying off $10,000 of debt. Best yet, you can get started in just three minutes!
Find the right card for you