5 Travel Cards That Give You Free Airport Lounge Access
Yes, you can spend your pre-flight time in comfort and style without spending a dime… as long as you hold one of these credit cards.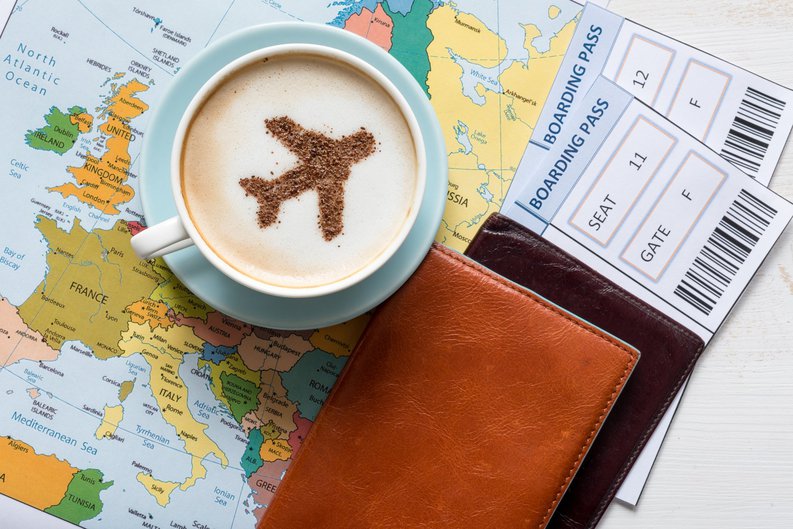 Of the many perks of high-end credit cards focused on travel rewards, free airport lounge access can be one of the most pleasant. Lounges make waiting for a plane a far better experience than shuffling around a terminal looking at overpriced sweaters and ties.
Airport lounge access isn't exactly a common perk, even among the ritziest cards on the market. Still, we've come up with five cards that have this among their feature set.
Chase Sapphire Reserve®
The popular Chase Sapphire Reserve® is a top travel credit card and one major reason is its strong lineup of travel-related perks. One is the complimentary membership in the Priority Pass™ lounge program at the Select level.
Once activated, membership confers access to airport lounges that participate in the Priority Pass™ Select network (plus the cafes, restaurants, and markets also in the network). According to the program's literature, this means access to more than 1,200 lounges across the globe. Among the many big-city airports Chase Sapphire Reserve® owners can kick up and relax in are: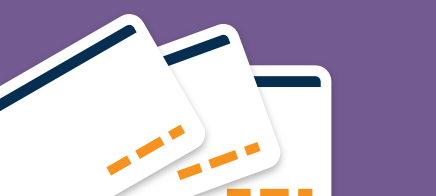 The Ascent's picks of the best travel credit cards
Travel on the cheap by paying for your next vacation with points! The Ascent's top travel credit cards are stacked with valuable perks, including bonuses worth $750, no foreign transaction fees, and lucrative rewards programs.
See the picks
Los Angeles International
O'Hare International (Chicago)
JFK (New York)
Heathrow (London)
Fiumicino (Rome, Italy)
Pudong International (Shanghai)
Narita International (Tokyo)
Cape Town International (South Africa)
Buenos Aires International
Starting Aug. 26, cardholders can now bring two guests free of charge. Additional guests cost $27 per guest, per visit.
Typical for airport lounge access cards, the Chase Sapphire Reserve® has an annual fee ($450). Outside of the extensive free airport lounge access, its other travel related perks and benefits include: 
$300 annual travel credit
No foreign transaction fees
Extra points for travel and dining purchases -- such purchases earn three points per $1 spent; the card's standard rate is one point per $1 spent
$100 credit for Global Entry or TSA Pre✓® safe traveler program application fee.

Citi Prestige®
Citibank's travel-focused Citi Prestige® also grants free Priority Pass™ Select membership to the card holder. Two guests of the cardholder can accompany him or her, and additional guests must pay the aforementioned $27 per person, per visit, to Priority Pass™ lounges.
Citi Prestige®'s features broadly mirror those of Chase Sapphire Reserve®. It too has a $495 annual fee, except for existing cardholders who have a $450 annual fee until September 2019, and bestows similar perks and benefits on its card holders. Here are several the two cards share, at least to some degree:
Annual travel credit ($250 in Citi Prestige®'s case)
No foreign transaction fees
Extra points for travel and dining purchases, with a nearly similar program -- air travel purchases earn five of the issuer's ThankYou® points per $1 spent, restaurant checks also earn five points, hotel and cruise purchases earn three points, and all other purchases earn the card's standard rate of one ThankYou® point per $1 spent.
$100 credit for the Global Entry application fee.
The Platinum Card® from American Express
American Express, which operates directly in the travel sphere with its travelers checks service, has always been big on travel-related perks for its card "members." Not surprisingly, it has a very large airport lounge access program members can take full advantage of with The Platinum Card® from American Express.
The program begins with complimentary membership in Priority Pass™ Select; two guests can accompany the primary cardmember free of charge (extras incur a fee). On top of that, presenting the card will grant a member admission to The American Express Global Lounge Collection. This comprises:
The Centurion Lounge -- Amex's proprietary chain of airport lounges
International American Express Lounges
Airspace Lounge
Escape Lounge
Additionally, through an arrangement with major U.S. carrier Delta Airlines, American Express Platinum Card® members may also gain free airport lounge access to any Delta SkyClub lounge, as long as they are flying that airline on the trip.
Find the right credit card for your needs
Our handy comparison tool makes makes finding the right credit card simple. Find the right offer for your needs, whether it's cash back, travel, 0% intro APR, low interest, bad credit, and more.
Compare cards now
The Platinum Card® from American Express's annual fee of $550 is high but it has several unique travel-related benefits that set it apart:
Uber credit and status -- The cardmember can earn $15 per month in Uber credit for rides on the service, with a $20 bonus in December. Owning the card also confers Uber VIP status.
A rich five Membership points per $1 spent on eligible travel purchases made through the issuer's travel portal.
Free Boingo. The ubiquitous Wi-Fi service that serves airports and plane cabins offers its Boingo American Express Preferred Plan to cardmembers. This grants free Wi-Fi anywhere a Boingo connection is live. According to Boingo, it has 1 million hotspots around the world.
Citi® / AAdvantage® Executive World Elite™ Mastercard®
The Citi® / AAdvantage® Executive World Elite™ Mastercard® is the high-end credit card from American Airlines, in conjunction with Citibank. As it's airline-specific, it grants access to the carrier's Admirals Club lounges, with its complimentary Admirals Club membership.
There are over 50 of these lounges spread around the world. Card holders can also access more than 60 lounges operated by American Airlines partners in this country and abroad. Here are some of the major facilities where Citi® / AAdvantage® Executive World Elite™ Mastercard® owners can get airport lounge access:
Los Angeles International
Toronto Pearson International
New York LaGuardia
Philadelphia International
Rio de Janeiro -- Antonio Carlos Jobim International (Brazil)
The Citi® / AAdvantage® Executive World Elite™ Mastercard®'s annual fee is $450. That also buys a cardmember a set of other travel-related benefits, among which are:
No foreign transaction fees on purchases.
First checked bag free for the cardholder, plus up to eight companions, on domestic flights.
Up to $100 statement credit every five years for the Global Entry or TSA Pre✓® application fee.
United MileagePlus® Club Card
Another airline-specific credit card is the United MileagePlus® Club Card, a product from United Airlines and Chase credit cards. With complimentary United Club membership, it grants access to the carrier's eponymous chain of lounges. Also, since United is part of the global Star Alliance of airlines, the card wins airport lounge access to participating Star Alliance member facilities.
United is one of the major airlines in the U.S., so there are a great many United Clubs. Some are even located abroad. For example, they can be found in these airports:
Hartsfield-Jackson Atlanta International
Logan International (Boston)
O'Hare International (Chicago)
George Bush International (Houston)
Heathrow (London)
Hong Kong International
In what seems to be more or less standard for free airport lounge cards, United MileagePlus® Club Card has a $450 annual fee. Other travel perks and benefits enjoyed by its cardholders include the following:
Free first and second checked bags on United flights.
No foreign transaction fees
Premier Access travel services. United's premium service level grants priority check-in, security, boarding, and baggage handling when flying on the airline.
Don't pay credit card interest until nearly 2022
The Ascent just released a free credit card guide that could help you pay off credit card debt once and for all. Inside, you'll uncover a simple debt-cutting strategy that could save you $1,863 in interest charges paying off $10,000 of debt. Best yet, you can get started in just three minutes!
Find the right card for you