Consumer Alert: Credit Limits Are Being Slashed During the COVID-19 Crisis
Credit card issuers are lowering their risk -- by lowering credit limits.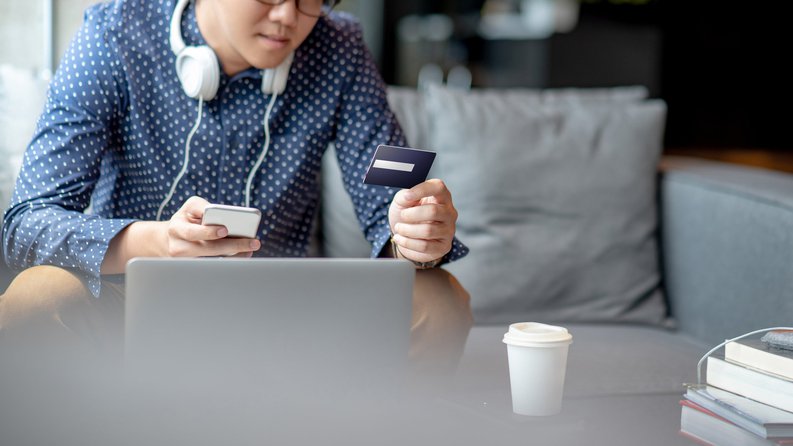 Millions of Americans rely on credit cards as a matter of course, and right now, a large number of consumers are counting on their cards to get them through the COVID-19 crisis. Racking up a balance is far from ideal, but for those who are out of work and don't have enough income to pay their bills, it may be a way to cover the essentials. 
But the option to keep charging and charging may soon be off the table. The reason? U.S. credit card companies might soon start lowering customers' credit limits in an effort to minimize their own risk. Discover Financial Services said in late April that it was already limiting credit limits for new customers. And Wells Fargo will be reviewing all accounts periodically and adjusting credit limits as needed. 
The problem with lower credit limits
A lower credit card limit means you can't charge as much on your credit card -- that's obvious. But that could also be catastrophic if you're using your credit card as a financial lifeline during the pandemic.
However, that's not the only downside of a lower credit limit. When that limit drops, it could cause your credit utilization ratio to climb, which could damage your credit score. Your credit utilization ratio is a measure of the available revolving credit you're using, and you'll need to keep that percentage at 30% or below to avoid a negative impact on your score. This means that if you have a total credit limit of $3,000, you should keep your credit card balances at or below $900 to avoid a hit to your credit score.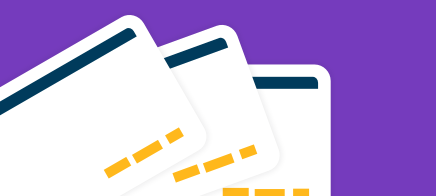 The Ascent's best cash back credit cards
Our expert's scoured hundreds of credit card offers and our top picks deserve the title. From up to 5% cash back, no annual fees, and long 0% intro APR offers, these cards are stacked, to help you rake in the rewards.
See the picks
Now, let's say you've already charged that $900 this month, except your credit limit gets lowered to $2,500. Suddenly, you're looking at a utilization ratio of 36%, which is bad for your score. 
What to do if your credit limit is slashed
If your credit card limit has dropped and you're worried that a lower limit will hurt you financially, your first step should be to contact your credit card issuer and ask to have your original limit restored. If you're a long-time customer in good standing with a solid history of making your payments on time, your issuer may agree to reinstate the limit you were granted prior to the novel coronavirus pandemic.
If it doesn't, you can apply for another credit card, or ask for a credit limit increase on a different card you already have. Applying for a new credit card may have a small impact on your credit score since the financial institution will run a hard inquiry on your credit record. But that ding should be minor, and it's likely to be much less substantial than the hit your credit score could take if your utilization ratio climbs too high.
Another option you might consider is splitting your minimum credit card payment into two payments -- one mid-cycle, and one at the end of each month. Doing so will save you some money on interest while also lowering your utilization ratio. 
If all else fails, reserve your existing credit limit for essentials that need to be paid for right away, like food, and ask your other billers for some leeway. For example, you might normally use your credit card to pay your internet bill, but your internet provider could be willing to let you defer some payments for a while. If that happens, make sure to take off or halt any automatic payments or recurring bills you have set up on that card.
A lower credit card limit is a good thing in some ways -- it ensures that you won't rack up debts you can't repay. But during a period of crisis, it could be financially devastating to lose some of that spending leeway. If your credit card limit is lowered out of the blue, don't hesitate to contact your issuer and politely but firmly dispute that decision. At the same time, you should recognize that a lot of financial institutions are being extra cautious right now because of the precarious state of the economy. 
Once things stabilize, there's a good chance credit card issuers will be more generous with the spending limits they approve, so for now, you may just need to sit tight and ride out the storm.
Compare the top cash back cards to find your fit
Wish you could compare cash back and rewards offers? Now you can with our picks of the best cards for 2020. Find the right offer for you, from market-topping cash back rates, great sign-up bonuses, 0% intro APR, and more.
Compare cards now
Don't pay credit card interest until nearly 2022
The Ascent just released a free credit card guide that could help you pay off credit card debt once and for all. Inside, you'll uncover a simple debt-cutting strategy that could save you $1,863 in interest charges paying off $10,000 of debt. Best yet, you can get started in just three minutes!