Coronavirus and Credit Card Relief
In these unprecedented times, even credit card companies are stepping up to help.
Anxiety and uncertainty feel like the norm these days, but as the COVID-19 pandemic continues to spread, we've also seen people and businesses coming together to assist one another in ways we've never seen before. This includes credit card companies, many of which are waiving fees and working with those affected by COVID-19 to ensure that this pandemic doesn't completely destroy their finances. 
If you are facing difficult financial decisions because of COVID-19, below is a list of all the major credit card issuers and the virus-related assistance they are currently offering.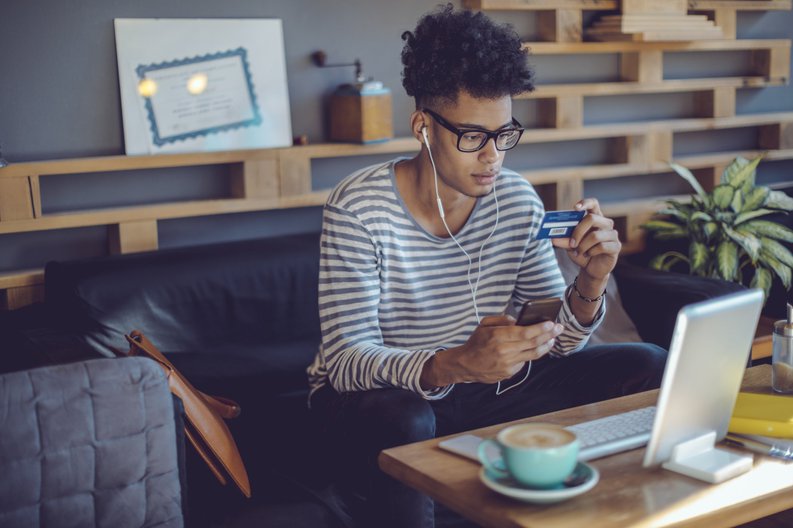 American Express
American Express encourages customers who are experiencing financial hardship due to COVID-19 to reach out via phone or online chat on the company's website to discuss their options. American Express will work with each customer individually. Solutions may include reducing your monthly payment, waiving fees, temporarily reducing your interest rate, or preventing your account from going past due or further past due.
American Express has also announced that it will extend the sign-up bonus window for certain cards: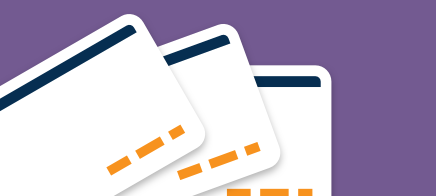 The Ascent's best cash back credit cards
The Ascent's top cash-back credit cards are stacked with valuable perks, including up to 5% cash back, no annual fees, and long 0% Intro APR offers to help you avoid credit card interest.
See the picks
"Due to the impact of COVID-19, for eligible Card accounts approved from December 1, 2019 through May 31, 2020 for which you are eligible for a welcome offer, the period to make eligible purchases to earn your welcome bonus will be extended for an additional 3 months. Eligible Cards are U.S. Consumer and Business Cards issued by American Express National Bank to a Basic Card Member."
Bank of America
Bank of America also prefers to handle COVID-19 financial hardship on a case-by-case basis, encouraging its customers to reach out if they are struggling to keep up with their bills. The bank will allow skipped payments without penalties, according to a recent New York Times article, though interest will continue to accrue during that time. 
Barclays
Barclays encourages its credit card holders to reach out if they are struggling to keep up with their credit card payments. It says it has a "range of measures available" to support customers during these troubling times, including possibly skipping your March credit card bill. It's also enabling customers to request a temporary credit limit increase if they need it. Be aware that while this may ease your short-term difficulties, charging a lot to your credit card that you cannot pay back could make your debt problems worse in the long run.
Capital One
Capital One is enabling those affected by COVID-19 to skip payments interest-free. It can also provide assistance with minimum payments and credit card fees, but you must contact the company in order to take advantage of any of these options. A representative will work with you to come up with a suitable solution.
Chase
Chase is responding in a similar way to many of its competitors, encouraging those affected by COVID-19 to reach out and discuss their options. Use the phone number listed on your monthly credit card statement or the back of your card. The company is also cautioning cardholders to be wary of scams and not to give out their password, PIN, or account number to anyone claiming to be from Chase.
Citibank
Citibank is more forthcoming than many other national banks about the assistance it's offering. Options include credit line increases and collection forbearance programs, which enable you to temporarily skip your credit card payments. Citi encourages cardholders to contact customer support to discuss their options.
Discover
Discover has said that qualified customers may receive assistance related to payment timing, fees, and late payments. As with the rest of the issuers here, you should contact Discover to go over your options.
Find the right credit card for your needs
Our handy comparison tool makes makes finding the right credit card simple. Find the right offer for your needs, whether it's cash back, travel, 0% intro APR, low interest, bad credit, and more.
Compare cards now
Goldman Sachs
Goldman Sachs, the issuer of the Apple Card, recently sent out an email to its cardholders announcing that those affected by COVID-19 can enroll in the Customer Assistance Program, which will enable them to skip their March credit card payment without incurring interest. You must enroll in the program online in order to take advantage of this offer.
PNC Bank
PNC Bank has promised assistance to affected cardholders through "a range of measures." If you want more specific information, you'll have to contact the company by phone during its normal business hours. The bank also says that it will continue to monitor the situation and may possibly extend or expand available assistance. If it does so, it will communicate this information directly to affected cardholders.
U.S. Bank
U.S. Bank is waiving credit card fees and working to enhance its payment deferral programs for those who cannot keep up with their credit card payments. It is also offering credit limit increases to those who are interested. You should reach out to U.S. Bank directly to see what options are available to you.
Wells Fargo
Wells Fargo has promised assistance to those affected by COVID-19 but hasn't publicly gone into detail about what that support entails. It encourages customers to reach out to the bank to discuss their options. According to its website, it has been experiencing abnormally high call volumes so you should be prepared to wait a while to speak to a representative.
If your credit card issuer isn't listed here, you should contact customer support to see whether it is offering any sort of relief to those affected by COVID-19. It's possible that current relief efforts could be extended or expanded as the pandemic continues, so it's important to pay attention to any correspondence you receive from your credit card issuer during the crisis.
Don't pay credit card interest until nearly 2022
The Ascent just released a free credit card guide that could help you pay off credit card debt once and for all. Inside, you'll uncover a simple debt-cutting strategy that could save you $1,863 in interest charges paying off $10,000 of debt. Best yet, you can get started in just three minutes!
Find the right card for you