Does an Airline Credit Card Make Sense for You?
Airline credit cards come with some generous perks, but they may not be useful for everyone. Here's how to decide if you should sign up for one.
There are tons of rewards cards options out there. One of those options is a credit card that is co-branded with an airline. Many airlines offer these, and they usually come with ample perks -- provided you're flying on the airline whose name is on the card.  
If you're thinking about signing up for an airline card, it's important to consider whether this really makes sense or whether you'd be better off with a general-purpose travel card that could not only reward you for flying but also provide a lot more flexibility.  
To help you decide, here are a handful of questions to ask.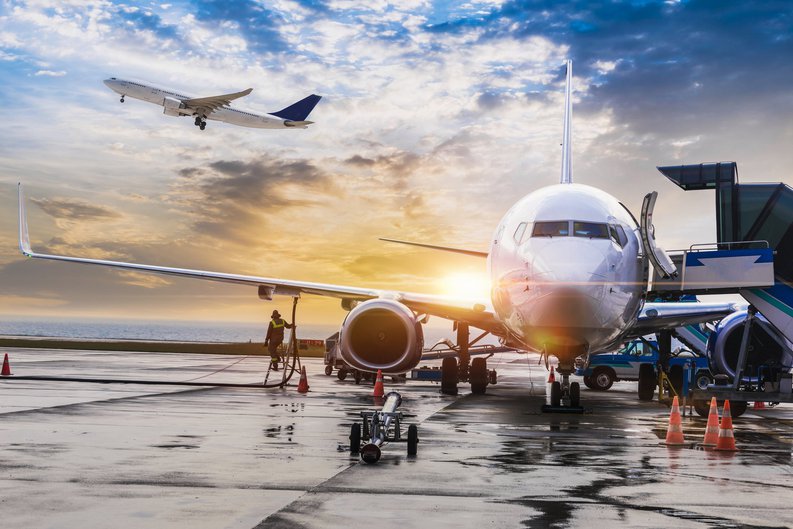 1. Can you be loyal to a particular airline?
Signing up for an airline card really makes sense only if you fly with that airline on most or all of your trips. That's because airline cards generally require you to book with that carrier to enjoy most of your rewards and virtually all cardholder perks.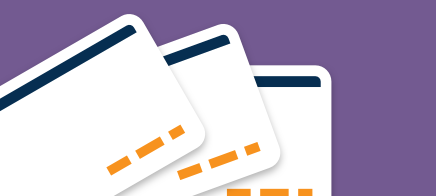 The Ascent's best cash back credit cards
The Ascent's top cash-back credit cards are stacked with valuable perks, including up to 5% cash back, no annual fees, and long 0% Intro APR offers to help you avoid credit card interest.
See the picks
There are a lot of airlines out there, and when booking flights, most people prefer to shop around and buy the tickets that are the cheapest for their destination. If this sounds like you, an airline card probably wouldn't be logical. 
But if you tend to be loyal to an airline because it's the main carrier where you live, you want to get tons of frequent flyer miles, or some other reason, you may decide to opt for an airline card.
2. Will you use the cardholder perks that come with the airline card?
Most airline cards offer perks such as companion airfares or free checked bags. But if you don't tend to fly with someone else or you bring only a carry-on bag for most of your trips, you wouldn't benefit from these special card perks. 
Airline cards also often give you a discount or bonus rewards for in-flight purchases, but not everyone buys food, Wi-Fi, or alcohol while traveling. If you never use your card to buy things during your trip, this cardholder feature would be useless to you.  
3. Could you get better rewards with a general-purpose travel card?
While airline rewards may seem attractive, there are plenty of general-purpose travel credit cards out there that offer ample rewards for all kinds of travel -- and that often enable you to exchange your points with airline partners. Chances are good this includes the airline with the co-branded card you're considering.
These travel cards sometimes give you not only extra bonus rewards for spending with your favored airline, but also extra points, miles, or cash when you pay for other things on your trip such as hotels or car rentals. Since most people spend on many different kinds of things on their vacations, a general-purpose card could perhaps provide more bang for your buck.
4. What kinds of cardholder perks are you giving up?
General-purpose travel cards may also offer other benefits that your airline card doesn't, such as extra rewards or statement credits for rideshare purchases or access to more airline lounges. If you don't want all of your cardholder perks tied to one particular airline, you may want to explore other travel cards before committing to an airline-branded one. 
Find the right credit card for your needs
Our handy comparison tool makes makes finding the right credit card simple. Find the right offer for your needs, whether it's cash back, travel, 0% intro APR, low interest, bad credit, and more.
Compare cards now
5. Are you willing to use multiple credit cards?
Some of the downsides of opting for an airline card, such as limited cardholder perks and bonus rewards tied to airline purchases, can be alleviated if you are willing to have multiple credit cards. This could mean signing up for multiple airline cards so you get rewards and perks no matter what carrier you fly with, or signing up for one airline card and then for either a general-purpose travel card or some other type of rewards card for other spending you do.
The upside of having multiple cards -- including an airline card -- is that you can maximize your rewards for different kinds of spending. But the downsides include having to juggle which card to use and sometimes having to pay multiple annual fees. You'd need to decide if it's worth paying fees for several different cards and if you want to go to the trouble of managing several different accounts.
Think carefully before signing up for an airline card
Airline cards can be a great deal if you use the airline often and will take advantage of the benefits the card provides. But they aren't always the right choice for everyone, so be sure to carefully consider what other cards might be a good fit and compare all of your options to find the best card for you. 
Don't pay credit card interest until nearly 2022
The Ascent just released a free credit card guide that could help you pay off credit card debt once and for all. Inside, you'll uncover a simple debt-cutting strategy that could save you $1,863 in interest charges paying off $10,000 of debt. Best yet, you can get started in just three minutes!
Find the right card for you