This Generation Has Had the Biggest Credit Score Increase
There's finally some good news for members of this demographic!
Credit scores have been going up for most Americans, according to recent data from Experian. As more people monitor their credit, learn about the importance of their score, and come to understand the factors that could increase it or decrease it, it makes sense that the average score is on the rise.
But not every demographic group has seen the same bump in credit scores. In fact, there's one cohort that has had a far bigger increase in their average scores than others. That group? Millennials.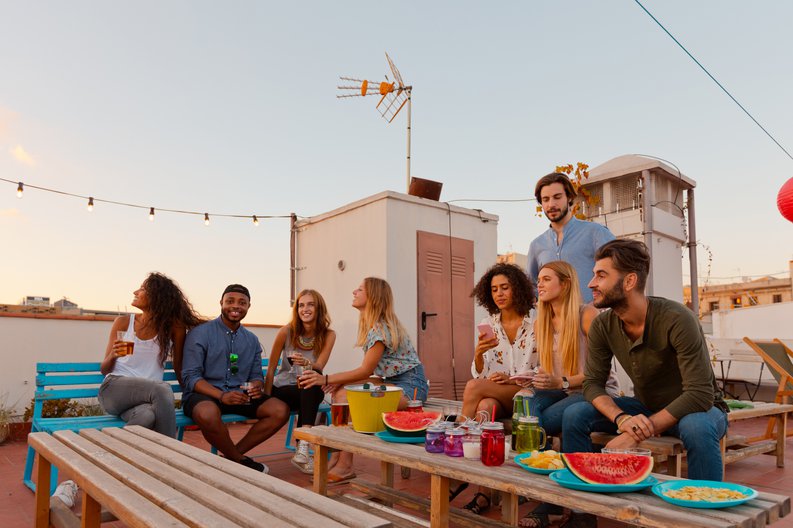 Millennials have seen a major jump in FICO® Scores
According to Experian, millennials have had the biggest jump in scores since 2012, the earliest data available from Experian. Millennials have seen a whopping 25-point increase in average FICO® Scores, with the new average for this age group hitting 668 in 2020. That 668 is on a scale of 300 to 850, with higher scores indicating better credit. 
This 25-point bump in the credit scores of millennials is far above the increase among all consumers, whose average jumped just 14 points since 2010, to a new high of 703 in 2019. This suggests millennials are serious about improving their credit scores. It's also indicative of the fact that millennials' credit history is aging -- many have now had accounts open for years -- and more people in this group are diversifying their debts by taking on new types of loans (such as mortgages). 
But while the 25-point jump in the average is a major increase for millennials, an average score of 668 is still just below what is considered a good score -- 670 or higher. Millennials still have far to go before they hit an average of 740, classified as very good, or a score of 800 or higher, classified as excellent. A surprising number of people -- 45% -- had scores in these ranges in 2019.
It may be years before most millennials attain one of these elite scores and bring the average up for their demographic. That's because, as Experian explains, 54 is the average age when Americans first earn a 700 FICO® Score. It may be surprising that this is the youngest it has ever been, but it demonstrates that it simply takes time to develop the top-notch credit record that earns you a good or great score. 
No matter your age, you can work on raising your credit score
While millennials may be enjoying the biggest bump in credit scores, no one is too old -- or too young -- to work on developing a positive credit history. This is done by paying bills on time, avoiding judgements or delinquencies, keeping your credit use under 30% of the amount of credit available to you, not taking on too much new credit at once, and having a long credit history with a mix of loan types. 
By understanding how your credit score is calculated and exhibiting responsible behavior, you can maximize the chances your own score will rise. Since good credit is important to your overall financial situation, it's well worth the effort to try to raise yours.
Don't pay credit card interest until nearly 2022
The Ascent just released a free credit card guide that could help you pay off credit card debt once and for all. Inside, you'll uncover a simple debt-cutting strategy that could save you $1,863 in interest charges paying off $10,000 of debt. Best yet, you can get started in just three minutes!