Half of Millennials Are Making This Major Credit Card Mistake

Hint: It's something that could hurt your credit score in a very big way. 
Credit cards may be convenient, but there's a reason they tend to get a bad rap. Credit cards can easily lead to overspending, and once that happens, debt becomes an inevitable consequence. But abusing credit cards can also cause your credit score to tank, and when it does, it can become extremely difficult to get approved for a loan, rent an apartment, and in some cases, even get a job. 
Unfortunately, a TD Bank survey released earlier this year reveals that millennials are in danger of hurting their credit scores, and it's all because they're doing one thing: being careless with their credit utilization.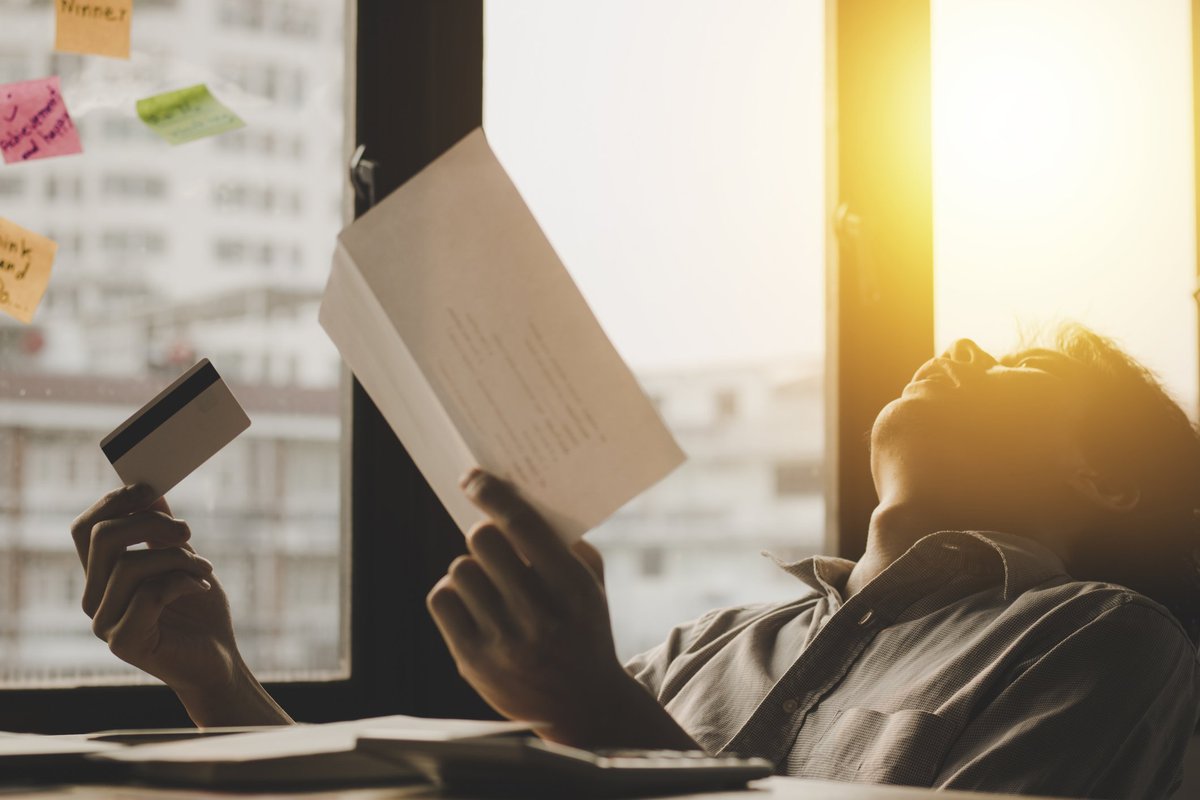 An estimated 50% of millennials use between 31% and 90% of their credit limit, reports TD Bank. That's above, or well above, the recommended rate of 30% or less. If you're guilty of doing the same, it pays to address the problem -- before you find yourself in a position where your poor credit comes back to bite you. 
Credit utilization and your credit score
Credit utilization speaks to the amount of your available credit you're using at once, and it's one of five factors that go into calculating a credit score. It's also the second-most important factor that's incorporated into that number. 
A credit utilization of 30% or less will help your credit score, while a utilization rate of 31% or higher will drag it down. This means that if your total credit limit is $10,000, you should never owe more than $3,000 at once. Remember, lenders want to see that you're using your credit responsibly, and racking up too much debt at once is a sign that you're doing the opposite. And the more debt you rack up, the less likely you are to pay it off. 
Keep in mind that it's possible to have a fairly high credit card balance but maintain a low utilization. If you owe $5,000 on your credit cards, but you have a credit limit of $20,000, that's a utilization of 25%, which is still favorable. 
Overcoming a high credit utilization 
If your credit utilization is above 30%, there are several steps you can take to avoid a massive hit to your credit score. For one thing, you can pay down a chunk of your existing debt. Chances are, though, this is only an option if you come into a sum of money, such as a performance bonus at work or a tax refund. 
Assuming that's not on the table, another option is to try to raise your credit limit, which you can do by reaching out to your credit card companies and asking. If your accounts are in good standing -- meaning, you've been making all of your minimum monthly payments on time -- then there's a good chance you'll be given the option to borrow more, and once your credit limit increases, your utilization will drop. 
Along these lines, you can also try applying for a new credit card to increase your total credit limit. But know that each time you do so, it triggers a hard inquiry on your credit record, which actually hurts your score a bit in the near term. 
Keep your spending in check
Limiting the extent to which you rack up credit card balances can help keep your utilization in favorable territory. It can also help you avoid paying loads of interest which happens when you carry different balances for a long time. Therefore, get yourself on a budget so you can see how much you can afford to charge on your credit cards, and look at finding a second job if you're constantly charging essentials, as opposed to frivolous purchases. 
Finally, stop shopping with credit cards if you can't trust yourself to charge responsibly. Letting your credit utilization get out of hand can hurt your finances in more ways than one, so it's a scenario best avoided at all costs.
Our credit card expert uses the card we reveal below, and it could earn you $1,148 (seriously)
As long as you pay them off each month, credit cards are a no-brainer for savvy Americans. They protect against fraud far better than debit cards, help raise your credit score, and can put hundreds (or thousands!) of dollars in rewards back in your pocket each year.
But with so many cards out there, you need to choose wisely. This top-rated card offers the ability to pay 0% interest on purchases until late 2021, has some of the most generous cash back rewards we've ever seen (up to 5%!), and somehow still sports a $0 annual fee.
That's why our expert – who has reviewed hundreds of cards – signed up for this one personally. Click here to get free access to our expert's top pick.
We're firm believers in the Golden Rule, which is why editorial opinions are ours alone and have not been previously reviewed, approved, or endorsed by included advertisers. The Ascent does not cover all offers on the market. Editorial content from The Ascent is separate from The Motley Fool editorial content and is created by a different analyst team.