How Do Credit Card Points Work?
That friend of yours who's always taking lavish vacations might be rich, or they might be taking advantage of credit card points.
"So how do credit card points work?" you wonder. You've probably heard of credit card rewards, but you might not fully understand how credit card points work, how to pick the best travel rewards credit cards, or how you can use points to travel for free.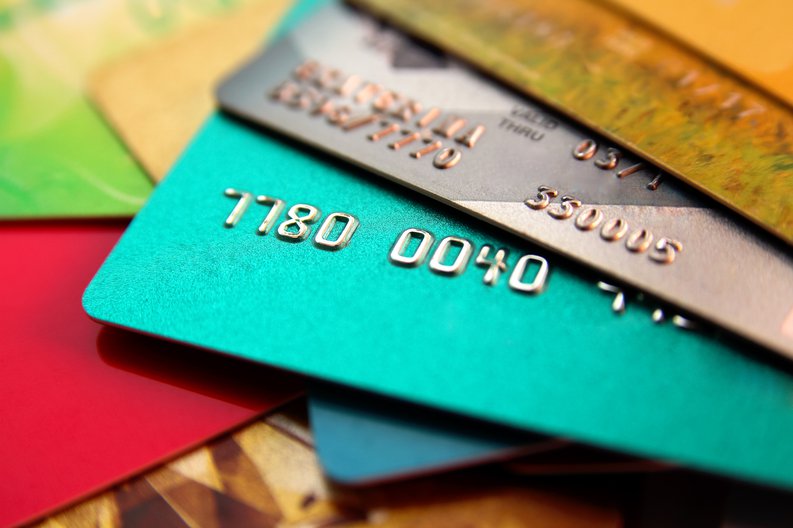 What are credit card points?
Most rewards credit cards earn either credit card points, hotel points, airline miles, or cash back. You earn these rewards each time you use your credit card, and you may earn bonus rewards on certain types of purchases.
Technically speaking, credit card points are those rewards you earn within a card's own rewards system. They can be redeemed for travel, statement credits, gift cards, and more. Examples include Chase's Ultimate Rewards® points, American Express's Membership Rewards® points, and Citi's ThankYou® points.
However, many people also use the term "credit card points" as a catch-all phrase for credit-based rewards, including hotel and airline miles.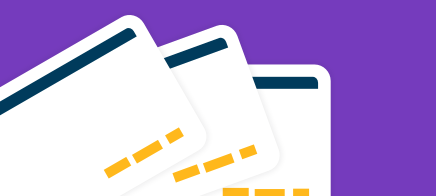 The Ascent's best cash back credit cards
Our expert's scoured hundreds of credit card offers and our top picks deserve the title. From up to 5% cash back, no annual fees, and long 0% intro APR offers, these cards are stacked, to help you rake in the rewards.
See the picks
How much are credit card points worth?
On average, the value of any given credit card point tends to hover around $0.01 per point. However, credit card point values vary greatly depending both on the rewards program and how you choose to redeem your points. Some premium credit cards earn points that can be redeemed for $0.0125 or $0.015 per point, and strategic redemptions can often squeeze up to $0.03 or $0.04 out of each point. On the other hand, some redemptions, like statement credits and gift cards, yield only $0.005 to $0.008 per point.
What's the difference between credit card points and miles?
If you're wondering how credit card miles work and compare to credit card points, you should know there is a big difference. 
Credit card points are earned with a generic rewards credit card and are meant to be redeemed through that credit card's rewards portal. They're more flexible in that they can usually be redeemed for a range of goods and services, including flights, hotel rooms, gift cards, and more. On the other hand, credit card miles are usually earned with an airline-specific credit card and are meant to be redeemed for flights with that airline.
Do credit card points expire?
Generally speaking, credit card points earned from most major rewards programs don't expire as long as your credit card remains open and in good standing. That said, miles earned with some airline credit cards can expire after a long period of inactivity.
How do you earn credit card points?
The most common way to earn credit card points is by putting your everyday spending on the rewards credit card. Most rewards credit cards earn 1 point per $1 spent on all purchases, with bonus points offered for purchases in specific categories. For example, a credit card might offer 2 points per $1 spent on dining or 3 points per $1 spent on travel.
Aside from using your rewards card regularly, there are a handful of ways to accumulate points faster.
1. Earn sign-up bonuses
Many rewards credit cards offer sign-up bonuses that offer a large sum of points to new cardholders as an incentive to attract more customers. You'll usually have to open the credit card and spend a certain amount of money within the first few months to earn the sign-up bonus. A typical sign-up bonus might be an offer of 20,000 points if you spend $1,000 in the first three months.
Compare the top cash back cards to find your fit
Wish you could compare cash back and rewards offers? Now you can with our picks of the best cards for 2020. Find the right offer for you, from market-topping cash back rates, great sign-up bonuses, 0% intro APR, and more.
Compare cards now
2. Purchase gift cards
In addition to earning points on your regular spending, you can also earn points on a gift card purchase. This is particularly helpful if you have a credit card that offers a bonus on spending at supermarkets, because you can purchase gift cards at the supermarket for other reail stores, restaurants, and gas stations you shop at regularly to earn additional bonus points.
3. Pay for your friends
Apart from putting your own spending on your rewards credit card, you can also put purchases your friends make on your credit card and ask them to pay you back. For example, if you're at a big family dinner, ask to put the bill on your credit card and have everyone send you their portion. This is particularly useful if you're trying to achieve a sign-up bonus.
4. Refer your friends
Many rewards credit cards have refer-a-friend programs where you can send friends your own referral code or link, and if they sign up for the credit card, you earn bonus points. Often, you can earn anywhere from 5,000 to 15,000 points for each friend who opens an account.
5. Get a business credit card
If you have a lot of business expenses, it's wise to get a business credit card and put your business-related purchases on that card. Not only will this help you keep your finances separate, but you'll earn rewards on business spending, and business credit cards often earn more points on business-related purchases.
6. Shop through the credit card rewards portal
Most credit card rewards programs include an online shopping portal where you can earn extra points by making purchases. As long as the prices match where you usually shop, you can earn more by doing your online purchasing through your rewards portal.
7. Rotate multiple rewards credit cards
Having multiple credit cards can be intimidating, but if you know you can keep track of due dates, never miss a payment, and avoid going into debt, juggling two or three cards strategically can seriously increase your earnings. You can have one card that earns more on dining, which you use at restaurants, another card that earns more on travel, which you use for flights and hotels, and a third card that earns more on groceries, which you use at supermarkets.
How do you redeem credit card points?
Credit card points are often redeemed for travel, but most credit card rewards programs also let you redeem them for cash back, statement credits, gift cards, or online shopping. The value you'll get from your points depends mostly on how they're redeemed. You can log on to your credit card rewards portal to see all of your redemption options.
1. Redeeming for travel
Travel credit cards usually allow you to redeem the points you earn through a travel portal within your credit card account. Most will allow you to book flights or hotel rooms using those points, and some even allow you to book transportation, tours, and other travel-related activities. This is one of the best ways to redeem your points if you want both value and flexibility.
2. Transferring to airline and hotel partners
A few major credit card rewards programs, including Chase's Ultimate Rewards® and American Express's Membership Rewards®, also allow you to transfer your points to a list of airline and hotel partners, often at a 1:1 ratio. For example, you may be able to turn 20,000 points into 20,000 Delta SkyMiles or 20,000 Hilton Honors points. If done strategically, this redemption method can be one of the best ways to maximize your credit card rewards.
3. Redeeming for cash back or statement credits
If you want to liquidate your credit card points for cash, many rewards programs let you turn your points into cash back or statement credits. However, in exchange for that flexibility, this is one of the lowest-value point redemptions.
4. Redeeming for gift cards or shopping
A lot of rewards programs offer the option to redeem your points through an online shopping portal or for gift cards. This offers more flexibility if you aren't interested in travel, but it generally offers low value as well.
Are credit card rewards worth it?
Credit card rewards can be very lucrative, especially if you choose the right credit card for your needs and read up on the best ways to earn and redeem credit card points. That said, interest rates on rewards credit cards are usually quite high, and the best ones also come with annual fees. 
It's critical to make sure that the fees you pay don't outweigh the rewards you earn. If you have a credit card with an annual fee, make sure it's a good fit for your spending habits and offers you enough rewards to cancel out that fee. The most important advice to follow is to pay off your bill in full every month. If you end up in credit card debt, you'll pay far more in interest fees than you'll ever earn in rewards.
Don't pay credit card interest until nearly 2022
The Ascent just released a free credit card guide that could help you pay off credit card debt once and for all. Inside, you'll uncover a simple debt-cutting strategy that could save you $1,863 in interest charges paying off $10,000 of debt. Best yet, you can get started in just three minutes!