How to Make 2020 the Year You Master Your Money
Want to become a financial management guru in the new year? Here's how to do it. 
According to recent research from The Ascent, half of all Americans aim to be financially prepared for the future. Yet the majority are falling short, spending too little time on money management, living with no emergency fund, and feeling unsure about how much to spend versus how much to save. 
Living in a precarious financial state is stressful and it often means you won't be able to do things that matter to you, such as retiring when you're ready or saving up a down payment to buy a home. But you don't have to continue to go through life worried about money and lacking a financial plan. Instead, you can make 2020 the year you finally master your finances.
How can you get control over your financial life for good in the upcoming year? Just follow these five key steps.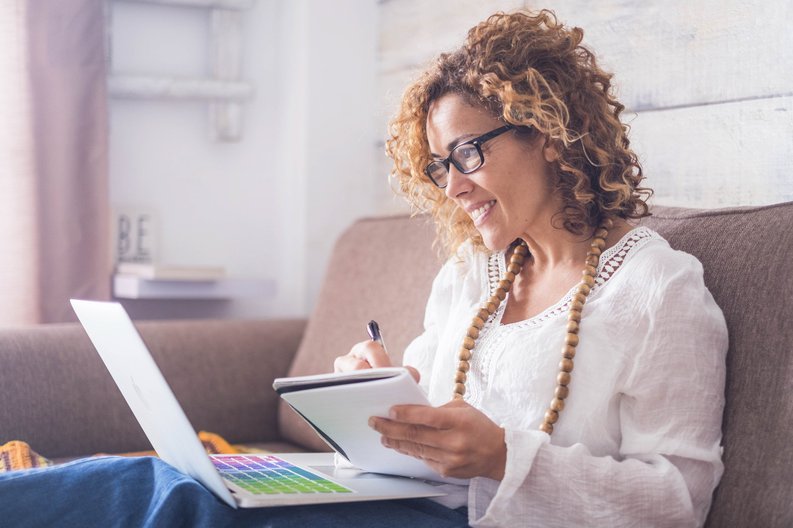 1. Set aside time for money management
The Ascent's research revealed that Americans spend an average of just two minutes and 24 seconds per day on financial management tasks. This obviously isn't a lot of time to effectively manage your entire financial life.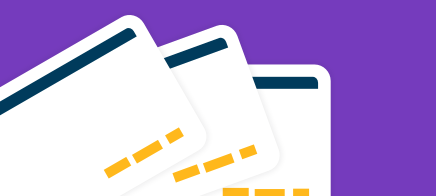 The Ascent's best cash back credit cards
Our expert's scoured hundreds of credit card offers and our top picks deserve the title. From up to 5% cash back, no annual fees, and long 0% intro APR offers, these cards are stacked, to help you rake in the rewards.
See the picks
If you want to take control of your finances, you need to make it a priority -- and set aside the necessary time. This means scheduling time every day to check in on your financial accounts, track your spending, and make sure you are on budget and on pace to accomplish your goals.
2. Create clear, detailed financial goals
If you don't know what you want to do with your money, chances are good you won't do much with it at all. Instead of wasting your dollars by spending without a plan, you need to figure out how you can use your money to create the life you want.
This means setting detailed financial goals. These goals should be specific and actionable. You should have a timeline for achieving them and regularly track your progress.
Making a list of several goals, including long-term and short-term objectives, is a good way to start. Don't just say you want to save for retirement or a house, though. Figure out exactly how much you need to save, when you need to save it by, and how much you'll need to put towards your goal each week or each month so you can actually achieve it. 
3. Establish a budget that prioritizes achieving your objectives
Once you know what your financial objectives are, it's time to make a budget that ensures you'll achieve them. It needs to be detailed enough that you know exactly where your money is going and that you've allocated each month enough to achieve each of your goals.
Start by figuring out how much money will go to essentials, such as housing and groceries. Your financial goals should be considered essentials too. If you are trying to save $800 for a home down payment and $650 a month for retirement, make these amounts "must-pay" just as you would any other bill. 
Then see how much money you have left over and divide it among the other spending you need or want to do. If you don't have enough, take steps to increase the income coming in or look for ways to cut your spending so you don't have to reach for the credit cards.
Compare the top cash back cards to find your fit
Wish you could compare cash back and rewards offers? Now you can with our picks of the best cards for 2020. Find the right offer for you, from market-topping cash back rates, great sign-up bonuses, 0% intro APR, and more.
Compare cards now
4. Automate your financial life as much as possible
Once you have a budget in place, you can automate your financial life so you don't have to actively decide where your money should go each month. If you've budgeted a certain amount of money towards retirement, paying off debt, or saving for emergencies, set up automatic transfers and automatic payments. That way you'll be taking care of your essentials as soon as you get your paycheck. 
It's a good idea to pay attention to when these automatic debits will come out of your account until you're sure your budget is working because you don't want to accidentally overdraw your account and get hit with fees and penalties. 
5. Track your progress and stick with your new habits
Finally, you'll want to check in on a regular basis to make sure you are sticking to your budget and that your savings and investment accounts are growing. Check your bank and credit card statements so that you know where you are at financially. You may also want to track your spending to ensure you aren't going over the limits you've set in your budget. 
Make 2020 the year you take control of your finances
By taking these five steps, you can get better at managing your money and ensure you're on track to achieve your financial objectives. A new year is dawning, and now is the time for a new approach that ensures your hard-earned dollars actually work to improve your life. 
Don't pay credit card interest until nearly 2022
The Ascent just released a free credit card guide that could help you pay off credit card debt once and for all. Inside, you'll uncover a simple debt-cutting strategy that could save you $1,863 in interest charges paying off $10,000 of debt. Best yet, you can get started in just three minutes!