How Many Capital One Miles Do You Need for a Free Flight?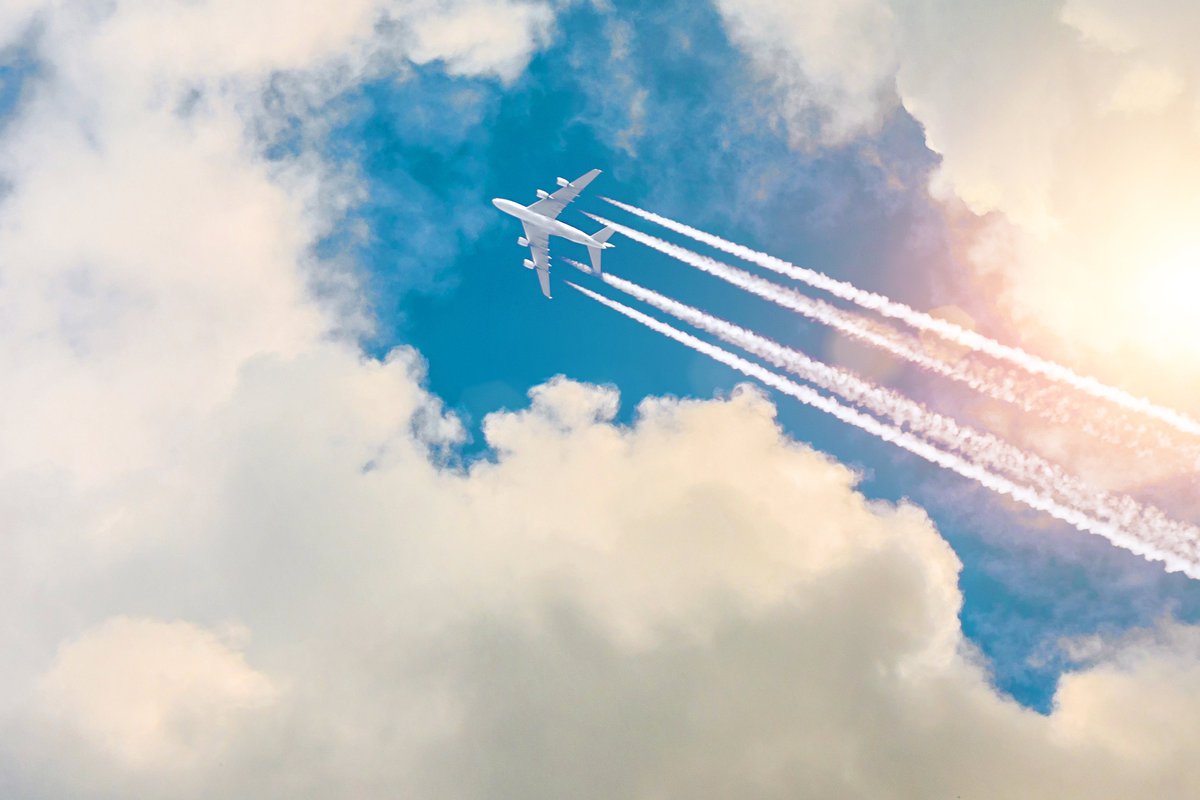 Capital One is the issuer behind a pair of popular travel credit cards, Capital One ® Venture® Rewards Credit Card and Capital One® VentureOne® Reward Credit Card. The main mission of any travel credit card is typically to rack up the miles or points necessary to score a free flight, and both of these cards accomplish this quite effectively.
Of course one of the big questions swirling in the air over these cards is more specific -- "how many Capital One miles do I need for a free flight?" Well, we're glad you asked. After we answer that, we'll step back to cover a little background on travel credit cards in general, then take a look at Capital One travel products specifically.
How many Capital One miles do you need for a free flight?
Annoyingly, we have to answer, "that depends."
This is because of how redemption works with this issuer. All miles redeem at the rate of $0.01 per mile for travel, so if you're looking to grab a $400 ticket, you'll need at least 40,000 miles in your account (which is not such a high amount if you've secured the intro bonus for either Capital One® Venture® Rewards or Capital One® VentureOne® Rewards).
Of course, you don't necessarily have to use your miles for travel purchases. You can redeem them for a wide variety of goodies; redemption rates vary by product and service category.
Travel credit cards vs. airline credit cards
The credit cards that most easily score a user free travel are basically:
General purpose cards -- This type awards purchases with miles or points, often at higher rates for travel-related spending. Redemption can usually be affected with any travel provider. Both Capital One® Venture® Rewards and Capital One® VentureOne® Rewards fall under this category. 
Airline cards -- These are co-branded by a prominent air carrier. The airlines typically reserve their highest point/mile awards for bookings on their own flights. Fittingly, airline cards also tend to have the most advantageous redemption on their own offerings, or those of affiliates.
There is no "best" and "worst" here; each type has its advantages and drawbacks.
General-purpose travel cards are more flexible, allowing users a wider variety of choice in their travel provider. On the other hand, airline cards typically produce higher earnings, particularly if a user repeatedly books with the carrier branded on their plastic (or its affiliates). They frequently also provide more carrier-specific comforts and perks.
It comes down to the kind of traveler and consumer you are. Broadly speaking if you tend to be loyal to a single air carrier -- perhaps you favor one of the routes they fly, or appreciate their service -- an airline card might be the best choice. If you're carrier-agnostic and tend to chase deals rather than providers, a general purpose travel card could be the better choice.
How to redeem Capital One miles for travel
With Capital One travel credit cards, there are two ways to utilize your earned miles for travel. You can either opt to eliminate chosen travel-related charges after the fact, or purchase them with miles as you go. In both cases, you can use some or all of your miles to pay for/credit the chosen expense(s).
The two methods are similar. Here's how to do both:
Log into your account.
Read your tally for accumulated rewards, making sure that you have a sufficient amount for the travel expense(s) you're aiming to erase. Important note: Capital One is quite expansive in what it considers to be travel; any purchase that falls into this category can be wiped by the issuer's Purchase Eraser® tool. Anyway, click on the rewards balance.
You're now in "Your redemption options." If you're using miles for retroactive credit, in the "travel" category hit the option "redeem travel purchases" (i.e. the Purchase Eraser®). Select the travel expense(s) you'd like to erase, and you're all set.
If using miles to pay for future travel, instead of the "redeem travel purchases" option in the step above, choose "book a trip." You'll be transferred to the issuer's proprietary travel portal. This is where you'll book and pay for your reward-to-be.
Through the Capital One portal you can book not only flights, but hotels and vehicle rentals. At all times, you have the choice of purchasing with a payment card, earned miles, or a combination of both.
If using the Purchase Eraser® to eliminate travel expenses, note that this must be done within 90 days of the chosen expense(s) posting to your account.
Our credit card expert uses the card we reveal below, and it could earn you $1,148 (seriously)
As long as you pay them off each month, credit cards are a no-brainer for savvy Americans. They protect against fraud far better than debit cards, help raise your credit score, and can put hundreds (or thousands!) of dollars in rewards back in your pocket each year.
But with so many cards out there, you need to choose wisely. This top-rated card offers the ability to pay 0% interest on purchases until late 2021, has some of the most generous cash back rewards we've ever seen (up to 5%!), and somehow still sports a $0 annual fee.
That's why our expert – who has reviewed hundreds of cards – signed up for this one personally. Click here to get free access to our expert's top pick.
We're firm believers in the Golden Rule, which is why editorial opinions are ours alone and have not been previously reviewed, approved, or endorsed by included advertisers. The Ascent does not cover all offers on the market. Editorial content from The Ascent is separate from The Motley Fool editorial content and is created by a different analyst team.