The Surprising Way Opening a New Credit Card Can Help Your Credit Score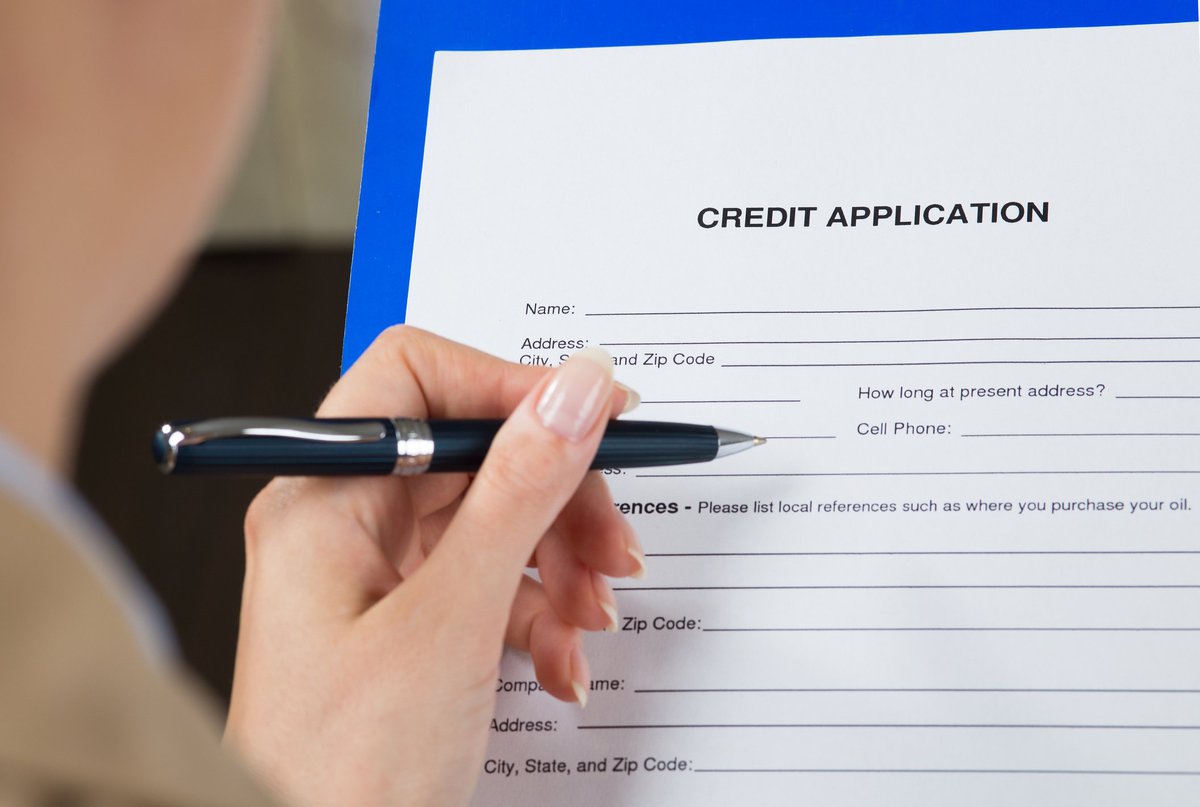 The higher your credit score, the more borrowing opportunities you'll have, and the more likely you'll be to snag the most favorable rates available. Certain actions on your part, however, can cause your credit score to plummet. For example, if you're late on bills (or don't pay them at all), or you rack up too high a credit card balance, your credit score might easily go from great to mediocre, and once that happens, your chances of getting approved for a mortgage, auto loan, or apartment lease begin to decline. There's another move that's often said to bring credit scores down: applying for new credit cards.
How hard inquiries hurt your credit
Hard inquiries happen when a lender digs into your credit history because you've asked for credit of some sort. When you apply for a new credit card, the issuing company needs to make sure you're likely to pay your bills, which will constitute a hard inquiry. A soft inquiry, by contrast, involves you checking your own credit score (which you should do at least twice a year), or having a lender with whom you already have a credit account do the same. Soft inquiries won't hurt your credit score, but hard inquiries will -- especially if you have too many of them at the same time.
That's why opening a new credit card can be mildly detrimental to your credit score in the short term. If you use that card wisely, though, it can actually help your score in the long run.
It's all about utilization
There are several factors that go into determining your credit score, some of which carry more weight than others. One of the more important factors is credit utilization, or the extent to which you use your available line of credit. For your utilization to be in favorable territory, you want to limit it to 30% of your total available credit. This means that if you have the option to charge $10,000 across your different credit cards, you should keep your cumulative balance to $3,000 or below. Once it exceeds that threshold, your score could take a hit.
Now let's imagine your current collective credit card limit is, indeed, $10,000, only you have $4,500 in outstanding charges that you don't expect to pay off any time soon. If you were to open a new credit card with a $5,000 limit, you'd raise your total line of credit to $15,000. At that point, your outstanding $4,500 would be right at that acceptable 30% mark. And that's why getting a new credit card might actually help your credit score rather than hurt it -- provided you use that card responsibly (which could mean charging very little on it or not making charges at all until your existing balances are paid down).
Furthermore, while new credit accounts make up 10% of your credit score, credit utilization makes up 30%. This means that even if you take a temporary hit in the form of a hard inquiry, a more favorable utilization ratio can more than make up for it.
It's always wise to proceed with caution when applying for a new credit card. The higher your credit limit, the more opportunity you'll have to potentially rack up debt that hurts you in more ways than one. If you can't trust yourself to exercise self-control with your new credit card, you're better off finding other ways to improve your credit score, like paying down existing debt (which is a good idea anyway). Also, make sure to always pay your bills on time. That, more so than anything else, will dictate what your credit score looks like.
Our credit card expert uses the card we reveal below, and it could earn you $1,148 (seriously)
As long as you pay them off each month, credit cards are a no-brainer for savvy Americans. They protect against fraud far better than debit cards, help raise your credit score, and can put hundreds (or thousands!) of dollars in rewards back in your pocket each year.
But with so many cards out there, you need to choose wisely. This top-rated card offers the ability to pay 0% interest on purchases until late 2021, has some of the most generous cash back rewards we've ever seen (up to 5%!), and somehow still sports a $0 annual fee.
That's why our expert – who has reviewed hundreds of cards – signed up for this one personally. Click here to get free access to our expert's top pick.
We're firm believers in the Golden Rule, which is why editorial opinions are ours alone and have not been previously reviewed, approved, or endorsed by included advertisers. The Ascent does not cover all offers on the market. Editorial content from The Ascent is separate from The Motley Fool editorial content and is created by a different analyst team.