The 5 Best Money Management Apps For Your Phone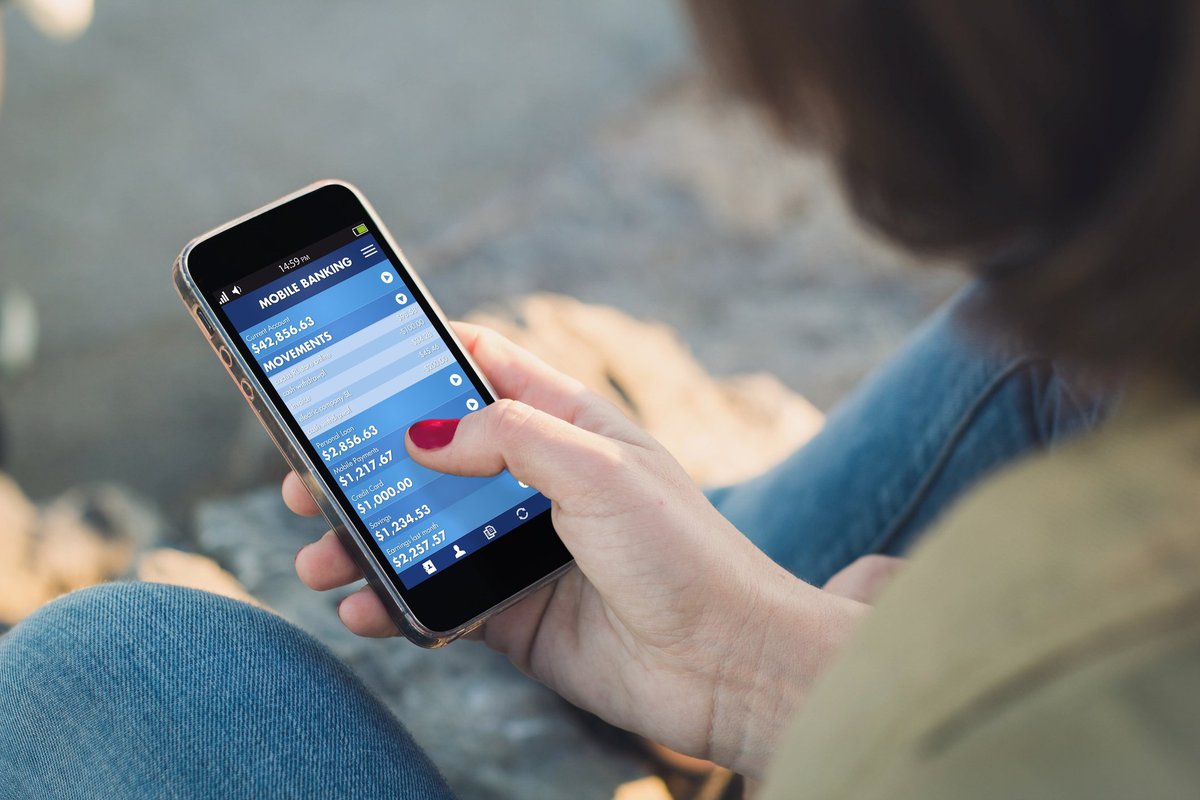 About two-thirds of Americans would struggle to come up with $1,000 in the face of an emergency, according to a poll released by AP-NORC. The average American is $6,375 deep in credit card debt, and 77 million Americans have debt in collections on their credit history, according to research from the Urban Institute.
It's clear that Americans need help managing their finances, and the very first step to successful financial management is always going to be creating, and sticking to, a budget.
Thankfully, there are now plenty of mobile apps that make tracking and categorizing your spending a breeze. Trash your bulky planner and lose the outdated spreadsheets in favor of these top five money management apps.
1. Mint
Mint has long been one of the most popular personal finance apps on the market. It connects to your bank account seamlessly in order to track your spending habits and provide you with personalized money-saving tips. You can easily connect multiple bank accounts, credit cards, and loans, allowing you to see everything in one place, and the app provides easy-to-understand graphs and visuals. It also offers credit score notifications, bill reminders, and investment tracking, although the investment services are minimal in this app.
Pros: Ease of use, visually attractive, great for budgeting, synchronizes with most banks, two-factor authentication, no hidden fees
Cons: Some complaints of synchronization errors, minimal investment tracking, slow customer service
Cost: Free
2. You Need a Budget (YNAB)
You Need a Budget (YNAB) blew up in 2013 after Lifehacker readers named it the most popular personal finance software. Based on the envelope method, the software was designed to help people stick to spending limits by physically splitting up their cash into envelopes labeled with different spending categories. The YNAB personal finance app makes this process digital by connecting to your bank, tracking your spending, and helping you visualize how close you are to hitting your spending limits in each category.
In addition to budget tracking, the app will also analyze your spending and provide suggestions for how to improve your financial habits and reach your financial goals. The app even provides a number of tutorials on subjects like paying off debt, streamlining your finances, and building an emergency fund.
Pros: Easy to use, all about budgeting, includes instructional content, synchronizes with most banks, free trials
Cons: Strictly for budgeting, no two-factor authentication, monthly subscription fee
Cost: $6.99/month
3. MoneyLover
This is a budgeting app and expense tracker that allows you to set limits on spending categories and displays your spending habits in the form of helpful pie charts and bar graphs to help you understand bigger trends in your financial life. It's extremely simple to use and includes bill reminders, debt and loan tracking, budget forecasting, and supports crypto wallets. A premium account lets you manage even more accounts at once and export to Excel sheet or CSV file.
Pros: Very simple and intuitive, attractive interface, free version
Cons: No investing features, problems with the most recent update, doesn't synchronize with as many banks
Cost: Free for basic, $7.99 for premium with frequently offered 50% discount
4. Bluecoins
Bluecoins helps you plan and stick to a budget while providing alerts and reminders so you can avoid missing a bill or overdrafting your account. You can easily sync data across different devices, customize your budget, and get a complete picture of your cash flow and net worth and financial reports that can be exported. The app's minimalist design makes it easy and pleasant to navigate, and their search engine makes it easy to locate any transaction you've ever made.
Pros: Easy to navigate, comprehensive budgeting features, range of import and export options, useful reminders, free version
Cons: No debt management features, limiting savings tracking
Cost: Free for basic, $5.99 for premium
5. Wallet
Wallet is a mobile personal finance planner geared toward budget planning, tracking your spending, and helping you save. You'll get regular reports to help you better understand your finances as well as customizable alerts and reminders. It's easy to integrate multiple bank accounts and credit cards. There's even a feature that asks you whether or not certain purchases were worth it to help improve your budget as well as an emotional index to track how you're feeling about your finances.
Pros: Easy to use, comprehensive budget tracking, extra features like emotional index, linking multiple accounts, useful alerts, free version
Cons: Premium version is expensive, no investment tracking, minimal debt repayment management features
Cost: Free for basic, $2.99/month or one-time payment of $37.99 for premium
Our credit card expert uses the card we reveal below, and it could earn you $1,148 (seriously)
As long as you pay them off each month, credit cards are a no-brainer for savvy Americans. They protect against fraud far better than debit cards, help raise your credit score, and can put hundreds (or thousands!) of dollars in rewards back in your pocket each year.
But with so many cards out there, you need to choose wisely. This top-rated card offers the ability to pay 0% interest on purchases until late 2021, has some of the most generous cash back rewards we've ever seen (up to 5%!), and somehow still sports a $0 annual fee.
That's why our expert – who has reviewed hundreds of cards – signed up for this one personally. Click here to get free access to our expert's top pick.
We're firm believers in the Golden Rule, which is why editorial opinions are ours alone and have not been previously reviewed, approved, or endorsed by included advertisers. The Ascent does not cover all offers on the market. Editorial content from The Ascent is separate from The Motley Fool editorial content and is created by a different analyst team.