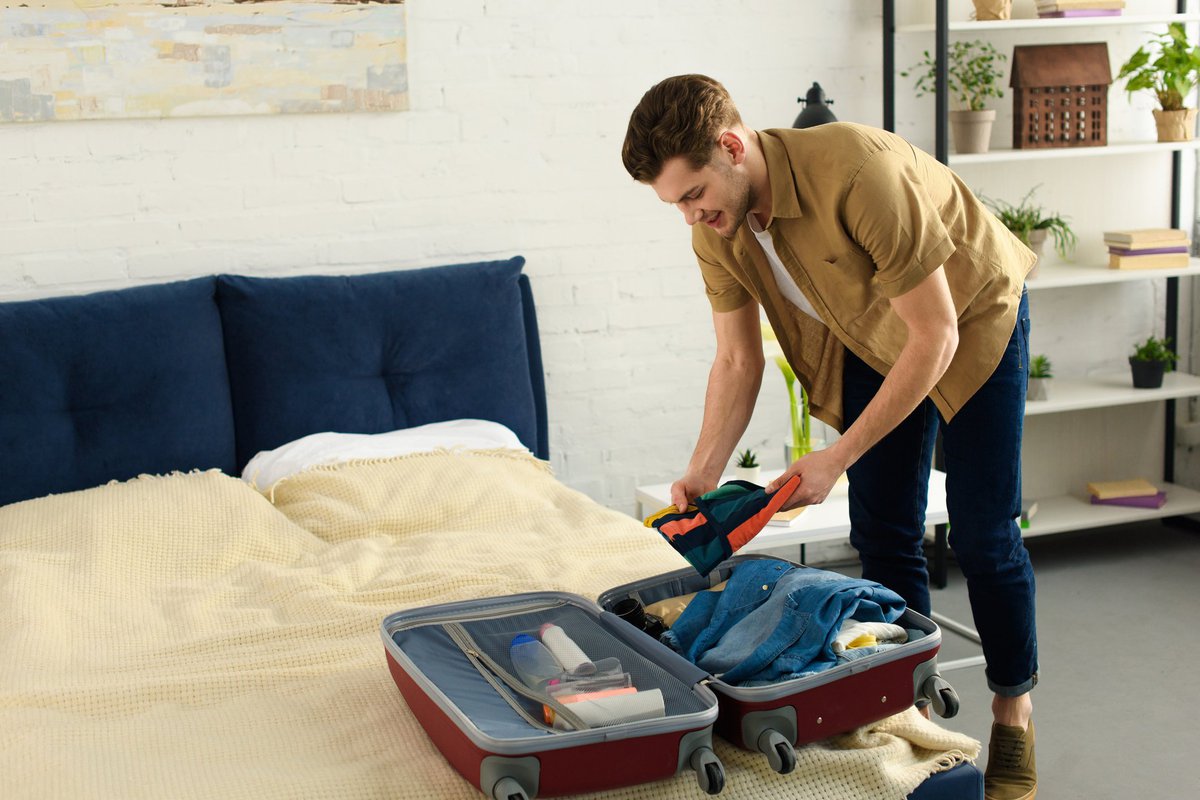 Summer is a popular time of the year to get away, and if you're planning a trip in the coming months, you're surely aware that you'll need to budget for big-ticket items like airfare, lodging, food, and activities. But while those things will probably constitute the bulk of your vacation costs, there are peripheral expenses you'll likely encounter on your travels as well. Here are a few to be aware of.
1. Airline baggage fees
Depending on the type of airline ticket you buy, checked luggage may or may not be included. Prepare to spend a good $25 to $35 per checked bag if you're not entitled to that option for free. That said, if you open a travel rewards credit card, it might entitle you to free checked bags on flights (not to mention other air-related perks, like priority boarding and airport lounge access).
2. Travel to and from airports
Unless you happen to live within walking distance of an airport, which is highly unlikely, you'll need a means of getting back and forth. You might take a rideshare, the cost of which will depend on how far a distance you're traveling. Or you might drive your own vehicle to the airport and leave it in long-term parking. Either way, plan for what could be a several hundred dollar expense, depending on your circumstances.
3. Travel insurance
Any given trip opens the door to the possibility of something going wrong. Your luggage might get lost in transit, leaving you in the lurch once you reach your destination. Or, your flight might get delayed, causing you to miss a connection. No matter the hiccup, a good way to protect yourself is to purchase some travel insurance.
Though many credit cards do offer some degree of travel protection, you'll still want coverage for things like injuries or illnesses overseas. Additionally, most travel insurance lets you cancel your trip if the need arises, such as if someone in your family gets sick the day you're supposed to leave. As a general rule, travel insurance will cost roughly 4% to 10% of the cost of your trip (specifically, the aspects you pay up front that aren't refundable). This means that it could cost you as little as $120 to insure a trip you plunked down $3,000 for. Still, you should factor the cost of travel insurance into your budget to avoid getting caught off-guard.
4. Automobile maintenance
If you're road-tripping this summer, you're no doubt aware that you'll need to pay for things like fuel and tolls. But you may need to do some last-minute vehicle maintenance in order to travel safely and comfortably.
For example, if you're 500 miles shy of needing an oil change but are heading on a 2,000-mile journey, you'll want to get that taken care of before you leave. Similarly, aligning your tires will make for better gas mileage, but you might plunk down $100 to do so. Finally, if your car has a navigation system that hasn't been updated in years, you may want to spring for an upgrade to avoid scenarios where you're told to drive straight into a river. Many of these costs are expenses you might encounter eventually -- but you may end up having to pay for them sooner than expected.  
5. Passport fees
If you're traveling to another country this summer, you'll need a passport to make that happen. If yours is expired, or you never had one to begin with, then you'll need to factor that into your budget as well.
If you're a first-time applicant for a U.S. passport, your cost will be $145 for a passport book. A renewal, meanwhile, will cost $100. Keep in mind that children need passports, too. The cost is marginally less for applicants under 16. Still, if you're a family with multiple people needing passports, those fees can really add up.
The last thing you want to do is rack up credit card debt because you didn't save enough for your vacation. Be mindful of these and other expenses that might creep up in the course of your trip so that unplanned bills don't spoil your time away.
Our credit card expert uses the card we reveal below, and it could earn you $1,148 (seriously)
As long as you pay them off each month, credit cards are a no-brainer for savvy Americans. They protect against fraud far better than debit cards, help raise your credit score, and can put hundreds (or thousands!) of dollars in rewards back in your pocket each year.
But with so many cards out there, you need to choose wisely. This top-rated card offers the ability to pay 0% interest on purchases until late 2021, has some of the most generous cash back rewards we've ever seen (up to 5%!), and somehow still sports a $0 annual fee.
That's why our expert – who has reviewed hundreds of cards – signed up for this one personally. Click here to get free access to our expert's top pick.
We're firm believers in the Golden Rule, which is why editorial opinions are ours alone and have not been previously reviewed, approved, or endorsed by included advertisers. The Ascent does not cover all offers on the market. Editorial content from The Ascent is separate from The Motley Fool editorial content and is created by a different analyst team.