Weekly Credit Reports Will Be Free for a Year
by Christy Bieber | Updated July 21, 2021 - First published on April 21, 2020
Many or all of the products here are from our partners that pay us a commission. It's how we make money. But our editorial integrity ensures our experts' opinions aren't influenced by compensation. Terms may apply to offers listed on this page.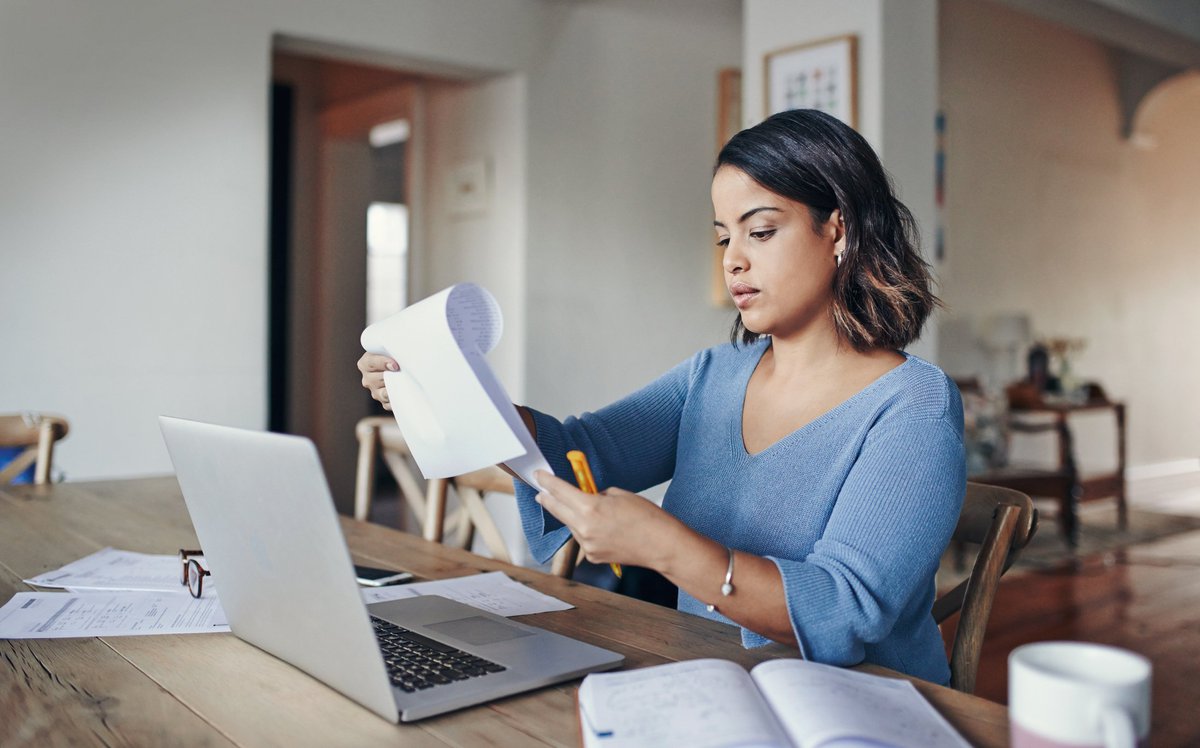 All three major credit reporting agencies are making reports free at AnnualCreditReport.com.
Checking your credit is important at the best of times. It means you can keep tabs on how your accounts are being reported and whether there's any inaccurate information in your credit history. But during the COVID-19 pandemic, it may be even more essential to monitor your credit closely due to the increased risk of scams and identity theft.
Fortunately, the three major credit reporting agencies are now making it easier than ever to do just that. Equifax, Experian, and TransUnion announced on April 20, 2020 that they will offer free weekly credit reports to Americans for a full year. 
Taking advantage of this offer gives you a little extra peace of mind during these difficult times, as you can better track how your financial decisions affect your credit.
How to get your free weekly credit report
Free reports will be available each week, beginning April 20. To access yours, visit AnnualCreditReport.com. This is an official site authorized by federal law where consumers could previously access one credit report from each bureau for free each year. You can now use it to get weekly reports at no cost. 
Requesting your report requires just a few simple steps:
Click Request Your Free Credit Report
Fill out a form with your legal name, your Social Security number, your birth date, your current address. You'll also need to fill in your previous address if you have not resided at the current one for at least two years. 
Choose which report(s) you want from among the three major credit bureaus. Since the reports are free, it likely makes sense to opt for reports from Equifax, Experian, and TransUnion so you can compare the information. 
Answer some questions to verify your identity.
Once you've completed this process, you can review the requested report. You can do this each week through April 2021, thanks to the decision the credit reporting agencies made to enable broader access to your information at no cost. 
Why should you check your credit every week?
Checking your credit on a regular basis is always a good idea. Normally you must pay if you want more than the free annual report from each agency you're entitled to by law. Now you don't have to pay to see them on a weekly basis. 
While you may not need to check in every single week, it's a good idea to review your reports at least once a month during the COVID-19 pandemic -- or more under certain circumstances.  Keeping tabs on your credit now is more important than ever because:
There are a lot of COVID-19 scams: Americans have already lost $13.4 million to coronavirus-related scams and the government is warning about hoaxes aimed at gaining your personal information. If you're providing your Social Security number to government agencies such as the IRS or unemployment office, you could also be vulnerable to potential security failures. As thieves target people during these troubled times, you want to be sure there are no accounts on your report you don't recognize. 
Debt collectors could come after stimulus payments: The federal government has already provided one direct cash payment to consumers, and more coronavirus stimulus money could potentially follow. While the government isn't garnishing coronavirus stimulus funds for unpaid balances, other creditors are. You need to know if there are any judgments against you that could lead to creditors freezing your bank account. 
You want to make sure your creditors report your accounts correctly: The CARES Act requires creditors to report accounts as current if you've worked out a payment arrangement with them, including one where you defer payments. It makes sense to ensure creditors are complying with the law. 
Some types of government help require good credit: Entrepreneurs looking to qualify for certain SBA loans or grants will have their credit checked. Make sure you keep tabs on what they'll see when they check your credit report. 
You may want to refinance loans or apply for new credit: Interest rates are pretty low right now, making refinancing an attractive option. If you're considering a balance transfer or personal loan to reduce your debt costs during the COVID-19 pandemic or in the aftermath of it, check what lenders will see on your credit report before you apply.
If you have put payments into forbearance, suspect your information may have fallen into the wrong hands, or are applying for government aid, it's a good idea to check your credit every single week. You should also take advantage of free weekly reports if you're trying to pay down debt.
But if you haven't made any changes to your credit behavior and are paying all your bills on schedule, checking in once a month is probably sufficient. You can still benefit from the free reports, even if you wait a few weeks in between visiting AnnualCreditReport.com. 
How to use your free weekly report
Your free weekly credit report won't include your credit score, but it does include details about all of your financial accounts. It provides:
A summary of judgments against you, such as foreclosures or bankruptcies
A list of each account (including both open accounts and recently closed ones) along with your payment history for those accounts
Information about inquiries in the last two years (requests for new credit) 
You should review yours carefully to:
See if creditors are correctly reporting accounts as current, especially if you're on a payment plan or have put payments into forbearance
Monitor your inquiries to see if anyone has applied for new credit in your name, and check all the accounts listed to make sure you recognize them
Track your balances to see your progress if you're working on paying down debt
Identify any information on your report that could affect your ability to get a loan or grant
Determine if there any judgments or liens against you that could lead to garnishment of your stimulus funds
If you spot information on your credit report that's inaccurate or suggests you've been a victim of identity theft, contact the credit reporting agencies right away. You can freeze your credit and get the data removed from your report before it affects your ability to borrow or qualify for government help. 
If creditors are incorrectly reporting late payments while you're in forbearance, you can also reach out to them; the CARES Act should prevent this from happening if you've worked out a payment plan. And if you have a judgment against you, you could make choices about how to protect your stimulus money, such as getting a paper check and avoiding depositing the money into a bank account that's been frozen. 
Take advantage of your free weekly credit reports
Equifax, Experian, and TransUnion have taken an important step to provide consumers with access to their credit information when they need it most. Visit AnnualCreditReport.com to take advantage of the gift they've given you. 
Top credit card wipes out interest until 2023
If you have credit card debt, transferring it to this top balance transfer card secures you a 0% intro APR into 2023! Plus, you'll pay no annual fee. Those are just a few reasons why our experts rate this card as a top pick to help get control of your debt. Read our full review for free and apply in just 2 minutes.
We're firm believers in the Golden Rule, which is why editorial opinions are ours alone and have not been previously reviewed, approved, or endorsed by included advertisers. The Ascent does not cover all offers on the market. Editorial content from The Ascent is separate from The Motley Fool editorial content and is created by a different analyst team.
Christy Bieber
has no position in any of the stocks mentioned. The Motley Fool has no position in any of the stocks mentioned. The Motley Fool has a
disclosure policy
.