Chase Slate® Review: A Fee-Free Balance Transfer Card for Paying Off Debt
Elizabeth is a writer specializing in credit cards, student loans, debt repayment, and small business. Her work has also appeared on MSN Money, Yahoo! Finance, and Business Insider.
We are committed to full transparency as part of our mission to make the world smarter, happier, & richer. You should know that offers on The Ascent may be from our partners - it's how we make money. That transparency to you is core to our editorial integrity, which isn't influenced by compensation.
Balance transfer offers are a useful tool to help you consolidate your debt and pay it off interest-free. Many credit cards offer a 0% intro APR on balance transfers, allowing you to move your debt over to that card and pay it off more quickly. However, that method only works if you pay off your balance in full before the promotional period ends. The Chase Slate® is a top choice for its long promotional period and intro balance transfer fee of 0%.
Great for: $0 intro balance transfer fee
Chase Slate®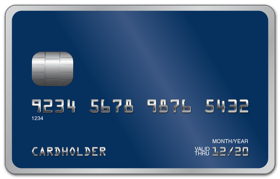 Our Bottom Line
The balance transfer fee waiver is becoming more rare among competing cards, which have removed this valuable perk. We suggest taking advantage while you can.
Credit Rating Requirement:
What we Like:
0% intro APR offer
$0 annual fee
$0 intro balance transfer fee
FICO® Score for free
Key Scores:
| | |
| --- | --- |
| Perks | 5.0/5 |
| Fees | 5.0/5 |
| APR | 3.0/5 |
Annual Fee:

$0

Regular APR:

16.99%–25.74%, variable

Intro APR:

Purchases: 0%, 15 months

Balance Transfers: 0%, 15 months
Highlights
$0 Intro balance transfer fee for the first 60 days your account is open. After that, the fee for future transactions is 5% of the amount transferred with a minimum of $5.
0% intro APR for 15 months on purchases and balance transfers from account opening. After that, 16.99%–25.74% variable APR.
See monthly updates to your FICO® Score and the reasons behind your score for free.
No Penalty APR – Paying late won't raise your interest rate (APR). All other account pricing and terms apply.
$0 Annual Fee.
Show More
As I mentioned, at one point I had about $8,000 in credit card debt across several different credit cards. Even making $600 monthly payments would have resulted in me paying about $990 in interest when all was said and done. After learning about balance transfer offers, I decided to apply for the Chase Slate® to save money on interest payments. This card offered one of the longest intro periods, and I wouldn't have to pay a balance transfer fee. I ended up paying $0 in interest thanks to this offer.
$0 balance transfer fee -- This is one of very few credit cards to offer a 0% fee on balance transfers done during the first 60 days after opening the account. After that, the balance transfer fee is 5% or $5, whichever is higher. If you're transferring a balance of $10,000, avoiding the standard 5% balance transfer fee would save you $500.
0% intro APR for 15 months -- The Chase Slate® also offers a 0% intro APR on both balance transfers and new purchases for the first 15 months after account opening. This is one of the longer 0% intro APR offers available on a balance transfer credit card, so it's a great option for people who are paying off debt and need a little extra time.
No annual fee -- This credit card has no annual fee. It's important to select a card with the lowest fees possible if you're paying off debt.
Free FICO score -- You'll get to check your FICO score for free with the Chase Slate®, and it's updated monthly. Their website helps you monitor your score over time and breaks down the different factors that are influencing your credit score. It's important to track your credit score while paying off debt.
No penalty APR -- Most credit cards have a penalty APR, often more than 30%, that is put in place if you miss two or more payments. This can make it difficult to pay off your balance. The Chase Slate® has no penalty APR, making it even better for paying down debt.
Why you can trust me
I make a living writing about credit cards and spending hours reading the fine print. I also have personal experience with using credit cards to improve my financial situation. Now, I use travel credit cards to rack up free flights and vacations at some of the world's nicest hotels, all while staying debt free. However, several years ago I landed myself in more credit card debt than I could handle. I used a balance transfer credit card to pay off $8,000 in credit card debt in a year and a half, all on a modest salary and without paying any interest.
0% Intro APR period -- While the Chase Slate® has one of the longer intro APR periods, other competing cards do include longer offers. However, theydo charge a balance transfer fee.
No rewards -- Rewards shouldn't be your first priority if you're paying off credit card debt, but it's worth noting that the Chase Slate® doesn't offer any. Cash back credit cards are a better solution if earning cash rewards is your primary goal.
High ongoing APR -- The 0% intro APR may be a great deal, but if you carry a balance past the end of the intro period, you'll find yourself paying steep interest fees.
Late payment fees -- The Chase Slate® might not charge a penalty APR on late payments, but it does charge late payment fees that range from $15-$37 depending on your balance.
Balance transfer limit -- You can only do a balance transfer of up to $15,000 or the credit limit they extend to you, whichever is lower. For folks who have more than $15,000 in debt, this is still a good option for paying off a portion of it interest-free.
No transfers from other Chase cards -- The Chase Slate® does not allow you to transfer a balance from another Chase card or loan.
Most approved applicants have a FICO score between 600 and 750. While there are reports of people with FICO scores under 600 being approved, those with a score of 651 or above will have the highest chance of approval.
Chase Slate® credit limit
If you plan to transfer a balance to the Chase Slate®, it's important to keep in mind that you might not be approved for a credit limit that is large enough for the balance you want to transfer. The Chase Slate® does have a reputation for offering lower credit limits than many other credit cards. Generally speaking, your credit limit is determined by a combination of your credit score, available credit, current debt, monthly income, monthly rent or mortgage payment, and employment and address history.
A good way to guess at what kind of credit limit you'll be offered is to look at the current credit limits offered to you by other cards you own. When I applied for the Chase Slate®, my credit cards had credit limits ranging from $3,000 (with a credit union) to $10,000 (with American Express). I was approved for the Chase Slate® with a credit limit of $5,000.
Chase also allows you to reallocate your available credit quite easily. I had a Chase credit card already open, so I called them and asked them to transfer $3,000 of the available credit I had on that card over to my Chase Slate®, allowing me to do an $8,000 balance transfer. This resulted in a soft pull and didn't affect my credit.
You can also request a credit limit increase, explaining that you'd like to do a balance transfer. Keep in mind that it will result in a hard pull on your credit report which can temporarily knock your score down a few points.
How do I do a balance transfer on the Chase Slate®?
If you're paying off debt, or have debt across multiple different accounts, consider using the Chase Slate® to consolidate your debt and pay it off at a lower price. The process is fairly simple.
Apply for the Chase Slate® -- Filling out Chase's online application is the quickest way to secure a credit decision. See details below about application specifics.

Initiate a balance transfer -- Within 60 days of account opening, request a transfer to get the $0 balance transfer fee. You can quickly transfer balances during the application process or later online or by phone. You'll just need to provide a few account details for the card you're transferring a balance from.

Calculate your monthly payment -- Once the balance is transferred to your Chase Slate®, which can take seven to 10 days, calculate the monthly payment you need to make in order to have the balance paid in full by the end of the intro period. Because of the high ongoing rate is high, it's wise to only transfer the amount of debt you know you can pay off during the promotional period. If you open the Chase Slate® and transfer over a $5,000 balance, you'll need to make monthly payments of at least $333.34 in order to pay off the balance in 15 months. To be safe, monthly payments of $357.15 would have it paid off in 14 months.

Set up automatic payments -- Automate your monthly payment equal to the amount calculated in the step above.
What you need to know about Chase's 5/24 rule
In addition to considering your income and credit score on your credit card applications, Chase also places emphasis on how many credit cards you've opened recently.
Under their 5/24 rule, you cannot be approved for a Chase credit card if you've opened five or more credit cards in the past 24 months. They count credit cards issued by any bank, not just Chase, and accounts you have closed still count toward your 5/24 limit. If you've been added as an authorized user to someone else's account in the past two years, that will likely count as well.
This is important to keep in mind, as you'll almost certainly be denied for the Chase Slate® if you have opened more than four credit card accounts in the past two years. It's important to only apply for credit cards when you have a good chance at approval, because each credit card application results in a hard pull on your credit report and can temporarily lower your credit score.
There are some exceptions to Chase's 5/24 rule, the most notable of which is business credit cards. Most business credit cards do not show up on your personal credit report, and thus they do not count toward your 5/24 limit. However, business credit cards opened with Discover, Capital One, and TD Bank do count for Chase.
Is the Chase Slate® right for you?
The most important factor to consider is whether or not you can pay your balance in full within 15 months. If not, you might want to consider other debt consolidation options meant for higher debt balances, such as a debt consolidation loan or a low-interest credit card.
If you're certain you can pay off your balance in 15 months, the next factor to consider is your likeliness of approval. You should have a credit score of at least 600, but in reality, a FICO score of 651 or above will give you prime chances. Make sure you haven't opened more than four personal credit cards in the past 24 months, otherwise you won't be approved.
You'll also want to consider how likely you are to be approved for a good-sized credit limit. If you've only ever been approved for credit limits of $500 or $1,000, then you're unlikely to receive a credit limit from Chase that will allow you to make a significant dent in your debt.
Finally, you are only eligible for the balance transfer offer on the Chase Slate® if you're transferring a balance from a non-Chase credit card or loan. If the debt you're trying to repay is on a Chase credit card, you'll need to apply for a balance transfer card from a different issuer.
Applying for the Chase Slate® is a fairly quick and easy process. You'll need to provide them with basic information such as your name, address, and phone number, as well as financial information such as your income, employer, and monthly rent payments. They'll also ask for security information like your social security number and your mother's maiden name.
You might receive instant approval, or you might receive a notice that says you're under consideration and you'll receive an email or letter stating whether or not you've been approved. Some applicants receive a 30-day wait notice. If you are denied, you can always call their reconsideration line and make your case. Sometimes they do reverse application decisions.
Between the 15 month intro period and the $0 balance transfer fee, the Chase Slate® is easily one of the best balance transfer credit card on the market. If you're trying to pay off a modest amount of debt, this credit card is a great way to save big money on interest fees. While it doesn't offer rewards, it does offer a couple additional perks, such as free FICO score tracking and no penalty rate. There's no annual fee associated with this credit card, so you've got nothing to lose.