What Is EthereumMax, and Why Are Celebs Promoting It?
Many or all of the products here are from our partners that compensate us. It's how we make money. But our editorial integrity ensures our experts' opinions aren't influenced by compensation. Terms may apply to offers listed on this page.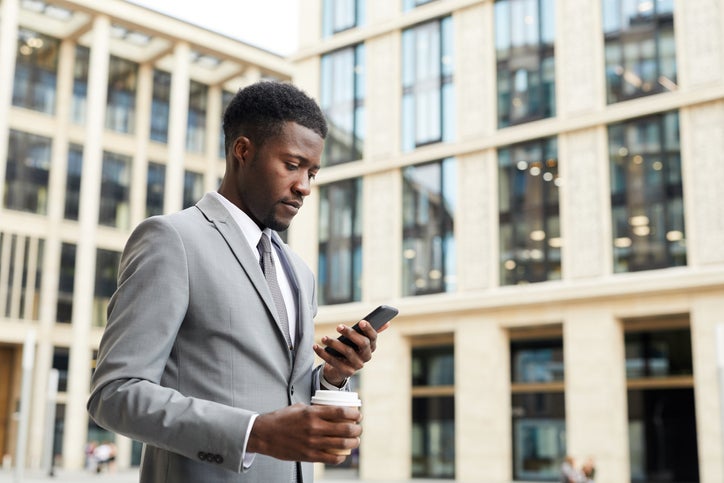 EthereumMax has certainly got everybody talking.
EthereumMax (EMAX) has captured the attention of the cryptocurrency world for all the wrong reasons. People are wondering if the coin, which was recently promoted by TV personality and socialite Kim Kardashian, is all front and no substance.
EthereumMax basics
It is difficult to tell from EthereumMax's website exactly what it does. The site promises it will provide access to VIP experiences, including sporting events and concerts. It also says EthereumMax holders will receive a 2% yield on every transaction.
What it does: EthereumMax wants to be a "culture token" that will "bridge the gap between the emergence of community tokens and the well-known foundational coins of crypto."
Management team: Unclear
Date launched: May 2021
Market cap: $281,316,632 (EthereumMax website, June 2021)
Availability: You can't buy EMAX on any major U.S. cryptocurrency exchanges, but it is available on some of the decentralized exchanges.
Not to be confused with: Ethereum (ETH) or Ethereum Classic (ETC). The only thing EthereumMax has in common with these established coins is the name. It's an ERC-20 token that's built on Ethereum's platform, but it isn't Ethereum. You couldn't, for example, code other applications on EthereumMax.
Which celebs are promoting it and why?
For a coin that's only a month old, Etherem Max has already racked up several celebrity endorsements.
Kim Kardashian's Instagram post this week said: "Are you guys into crypto???? This is not financial advice but sharing what my friends just told me about the EthereumMax token!"
She finished with the following hashtags: #EMAX #DISRUPTHISTORY #ETHERUMMAX #WTFEMAX #GIOPEMAX @ETHEREUMMAX #AD
As the CoinDesk team was quick to point out, she gets paid between $300,000 and $500,000 for these kinds of posts. And in case you missed the "#AD" at the end there, yes, it was a paid post.
Our top crypto play isn't a token - Here's why
We've found one company that's positioned itself perfectly as a long-term picks-and-shovels solution for the broader crypto market — Bitcoin, Dogecoin, and all the others. In fact, you've probably used this company's technology in the past few days, even if you've never had an account or even heard of the company before. That's how prevalent it's become.
Sign up today for Stock Advisor and get access to our exclusive report where you can get the full scoop on this company and its upside as a long-term investment. Learn more and get started today with a special new member discount.
Get started
The other celebrities who've supported EthereumMax have been less transparent -- if indeed they were paid.
Former Boston Celtics forward Paul Pierce, who was fired by ESPN earlier this year, has tweeted several times about the coin. On May 26, he said: "@espn I don't need you. I got @ethereum_max I made more money with this crypto in the past month then I did with y'all in a year. TRUTH shall set u Free http://EthereumMax.org check it out for yourself"
And boxer Floyd Mayweather was booed at Bitcoin Miami for wearing an EthereumMax t-shirt.
If you're wondering whether celebrities are allowed to promote coins without disclosing their interest, the answer is no. Something Mayweather ought to know since the SEC fined him in 2018 for failing to be open about the crypto money he'd received.
Why has it raised so many red flags?
Kardashian's post may have backfired as it caused several crypto journalists to investigate the coin further. Here are some of the things that have raised concerns:
It doesn't have a whitepaper. Any cryptocurrency worth its salt will publish a whitepaper that tells you what problem it plans to solve and how it's going to do it.
It's not clear who is in charge. There's no information on the website about the management team. There were some names on Reddit, swiftly followed by warnings that they were fake.
The website and promotional material are full of errors. Not only is EthereumMax's website confusing, it's also riddled with poor grammar and typos.
It makes misleading statements. EthereumMax said in a press release that it has "one of the strongest crypto communities on the market." Stronger than Bitcoin? Or Ethereum? Or Dogecoin? After just one month? I don't think so. Another thing that doesn't add up is spending over half its 'How to Buy' section explaining how to use Coinbase and Coinbase Wallet to buy Ethereum. You could buy Ethereum from any big cryptocurrency exchange -- the hard part is buying EMAX. Could EMAX be deliberately trying to link itself to the popular cryptocurrency exchange?
It promises rewards without saying how. EthereumMax says you'll get a 2% distribution of every transaction if you hold the coin. Now 2% isn't dramatic. But any time a product promises rewards, the first question to ask is, "How?"
Is it a joke or a scam?
One problem in the crazy world of crypto is that people aren't only looking for the next Bitcoin (BTC). They're also looking for the next Dogecoin (DOGE) -- and that's a worrying state of affairs.
Dogecoin is a parody coin that's jumped over 6,000% since the start of this year, largely on the back of tweets from Elon Musk. Even though it doesn't have any fundamentals, it has gained traction and is in the top 10 cryptocurrencies.
Celebrity endorsements aren't new, but the Musk effect has been unprecedented. So every wannabe coin is now chasing the next celebrity. The thing is, whatever you may think about Elon Musk and Doge, there's no evidence he was paid to adopt Doge as his pet coin.
EthereumMax is a different story. We don't know whether Pierce and Mayweather were paid for their promotions, but Kardashian certainly was. It is part of the reason why the endorsements had little impact on the price -- they simply aren't credible. And neither is the coin.
You have to ask yourself, if someone is willing to spend that much on endorsements, where is that money coming from and when are they going to cash in?
Whether or not this is a pump-and-dump scheme, when you look at the fundamentals, it isn't a good investment. And it illustrates the need to be especially cautious if you're following celebrity crypto advice.
We're firm believers in the Golden Rule, which is why editorial opinions are ours alone and have not been previously reviewed, approved, or endorsed by included advertisers. The Ascent does not cover all offers on the market. Editorial content from The Ascent is separate from The Motley Fool editorial content and is created by a different analyst team.
The Motley Fool owns shares of and recommends Bitcoin. The Motley Fool has a
disclosure policy
.