Best Personal Loans for Good Credit
Best Personal Loans for Good Credit
Matt is a Certified Financial Planner® and investment advisor based in Columbia, South Carolina. He writes personal finance and investment advice, and in 2017 he received the SABEW Best in Business Award.
We are committed to full transparency as part of our mission to make the world smarter, happier, & richer. You should know that offers on The Ascent may be from our partners - it's how we make money. That transparency to you is core to our editorial integrity, which isn't influenced by compensation.
As you might imagine, the majority of personal lenders focus on borrowers with good credit (or higher), so there's no shortage of choices. That said, I do have my favorites. Here are three of my favorite personal lenders for good-credit borrowers, and a little about each.
Here are The Ascent's top picks for personal loans for good credit:
Lending Partner
Best For
Min. Credit Score
Loan Amounts
APR Range
Next Steps

Best For:

Low APR for borrowers with high income

Min. Credit Score:

660

Loan Amounts:

$5k - $100k

APR Range:

5.74-16.49%

Check Rate

Best For:

Borrowers with good to excellent credit scores

Min. Credit Score:

640

Loan Amounts:

$10k - $40k

APR Range:

4.99 - 29.99%

Check Rate

Marcus

Best For:

Low overall APR

Min. Credit Score:

660

Loan Amounts:

$3.5k - $40k

APR Range:

5.99 - 28.99%
SoFi:
Best for Low APR for borrowers with high income
Minimum credit score: 660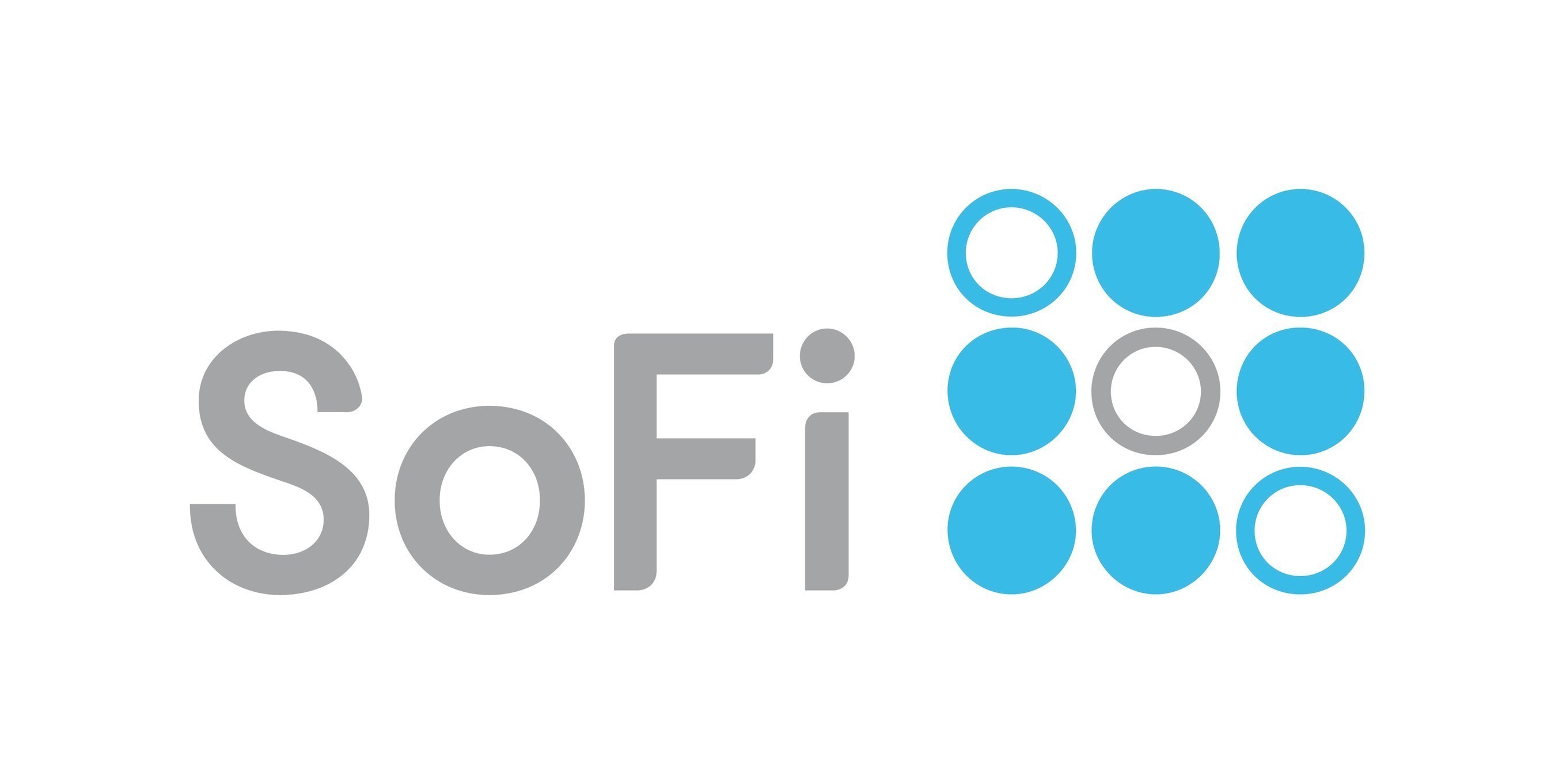 SoFi (short for Social Finance) is a unique personal lender that primarily targets high-income borrowers with strong credit -- particularly those with college degrees. Because of this, SoFi offers lower APRs on personal loans than many competitors and also has a no-fee structure. Not only does SoFi charge no origination fees, but there are also no fees for early repayment, or for late loan payments -- although I'd still suggest paying your loan on time.
As of this writing, SoFi's personal loans have interest rates ranging from 6.99% to 14.99% (Note: The top end of this range is the lowest I've seen). This includes a 0.25% discount for agreeing to enroll in AutoPay.
In addition, if you need a large loan amount, SoFi is the place to go. The company's maximum personal loan amount is $100,000, which is at least double the limit of any of its competitors. Plus, SoFi offers repayment terms of as long as seven years (84 months), which is among the longest in the industry.
Freedom Plus:
Best for Borrowers with good to excellent credit scores
Minimum credit score: 640
With a minimum FICO® Score of 640, FreedomPlus has a slightly lower minimum than the others on the list but offers some of the industry's best rates on personal loans, especially for borrowers with strong credit. As of this writing, FreedomPlus's APRs start at 5.99%, however to qualify for that rock-bottom interest rate, you'd need to not only have excellent credit, but you'd need to borrow less than $12,000 and agree to pay it back over 24 months.
Having said that, FreedomPlus does offer some of the most competitive terms in the industry and makes loans up to $40,000 with terms ranging from two to five years. If you have good credit and are thinking of applying for a personal loan, it definitely deserves a spot on your short list.
Marcus:
Best for Low overall APR
Minimum credit score: 660

Like SoFi, Marcus by Goldman Sachs targets borrowers with good credit. Both of these lenders look for minimum FICO® Scores of 660, although both also take a comprehensive approach when evaluating applicants, meaning that credit is just one of several factors that are considered. Marcus is also a no-fee lender, with no origination fees, prepayment penalties, or late fees.
Marcus' interest rates range from 6.99% to 24.99%, and borrowers can choose to repay their loans over periods ranging from three to six years. The company's maximum personal loan amount is $40,000.
As a Marcus customer myself, I can personally vouch for their customer service, which is a point of pride for the company. Marcus has U.S. based customer service, and while several other personal lenders do as well, not many have live operators answering all calls during business hours -- not recordings.
A personal loan is a broad term that can refer to any time a lending institution loans money to an individual for virtually any purpose other than buying a home, car, or paying for college expenses. Generally speaking, personal loans have the following characteristics:
Most have fixed interest rates, although variable-rate personal loans do exist.

Personal loans are amortizing, meaning that they have a fixed number of payments, after which the loan is completely paid off. (This is the main reason a credit card is not a personal loan.)

Personal loans are unsecured, meaning that they are not backed by any collateral. In contrast, a mortgage is backed by the home that it is used to purchase.
Why you can trust me
I'm a Certified Financial Planner® and have extensive experience reviewing personal finance products and making recommendations to clients, friends, and family. In addition, I'm not just a reviewer in this case -- I've also obtained a personal loan and have experience with many of these personal lenders' loan products and application processes.
What is a good credit score?
FICO® Scores are calculated on a scale of 300 to 850, with higher scores being better. There's no official cutoff point that determines what is considered excellent, good, or bad credit, but FICO does offer some guidelines:
| If your FICO® Score is in this range… | Your score is generally considered… |
| --- | --- |
| 800-850 | Exceptional |
| 740-799 | Very Good |
| 670-739 | Good |
| 580-669 | Fair |
| 579 or lower | Poor |
Data source: www.myFICO.com.
For the purposes of this discussion we'll go with FICO's definition and consider you a good-credit borrower if you have a FICO® Score of 670 or higher. The categories of very good and exceptional are also lumped into the broad category of people who can be said to have "good" credit.
If you're not sure if you have good credit, there are several websites where you can check your own FICO® Score, or you may be able to access a free FICO® Score through certain credit card issuers if you're a cardholder. My favorite is myFICO, which is run by the Fair Issac Corporation -- the creators of the FICO® Score itself. It's not free, but the tools and resources you get make it well worth the cost. I've been a myFICO customer since 2005 and love the comprehensive score reports and the score-predicting tools members can use.
How to choose the best personal loan for you
The best piece of advice I can give prospective personal loan borrowers is to shop around. I don't just mean reading about the various lending companies like you're doing right now (although it's certainly a good start). Rather, I'm talking about actually going through several lenders' pre-approval processes to see what loan terms you could qualify for.
Why several lenders? Simply put, you might be shocked at the variation in loan terms that you could be offered. It isn't uncommon for the best and worst loan offers a consumer receives to be 10 percentage points apart, even for borrowers with strong credit histories.
Most personal loan companies, including the three I've discussed here, allow you to check your loan terms by filling out a quick-and-easy form and without affecting your credit. The lender conducts what is know as a soft credit pull, similar to what companies do when they send you those pre-approved credit card offers in the mail.
In a nutshell, there's no good reason not to get pre-approved at a few different lenders, and you could save yourself hundreds of dollars (or more).
Is a personal loan the best way to consolidate your debt?
As a final thought, no discussion on personal loans would be complete without taking a step back and asking yourself if a personal loan is even the best option for you, especially if you plan to consolidate credit card debt or make a major purchase.
Here's why I say that: If you have good credit, you can probably qualify for some pretty impressive 0% APR credit card offers for both purchases and balance transfers. As I write this, there are several cards on the market with 0% APR offers for 18 months or longer.
If you are confident that you can repay your consolidated credit card debts, or whatever purchase you're considering making with a personal loan, within a credit card's 0% APR promotional period, that could be the smarter way to go. Just food for thought as you contemplate your best options.