Recruitment CRM vs. Applicant Tracking System: Which Should You Choose?
Many or all of the products here are from our partners that pay us a commission. It's how we make money. But our editorial integrity ensures our experts' opinions aren't influenced by compensation. Terms may apply to offers listed on this page.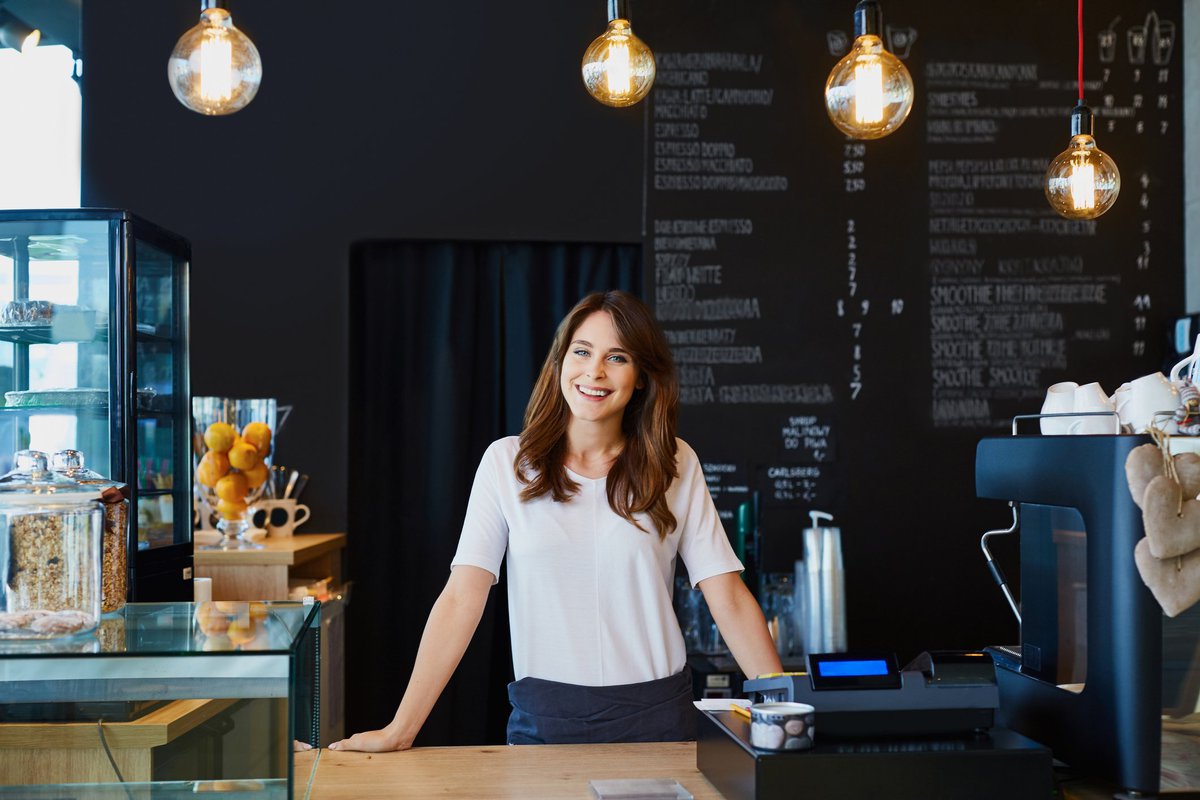 Depending on whether you're a staffing agency or a small business owner, you need either a recruitment CRM or an applicant tracking system for hiring. This guide helps you decide which.
Hiring is a time-consuming process. For someone who's never done it before, it seems simple: Check some job boards, interview a couple of candidates, and then hire the best one.
But those of us who have been through the ordeal know there's a lot more to it than that. Talent acquisition is a difficult process that involves a lot of hard work and research.
If you're struggling to handle the workload, you need a CRM for recruiting. A software solution with CRM features will help you find more of the candidates you need. But should you use a recruitment candidate management system or an applicant tracking system? This guide breaks down the differences and helps you determine which to choose.
What is a recruitment candidate management system?
A recruitment candidate management system is focused on finding and connecting candidates to companies as part of small business recruiting. Generally, they are used by staffing agencies, which use recruitment management software. These recruitment platforms help them identify candidates who would be a good fit and then reach out to the client company with those candidates.
What is an applicant tracking system?
An applicant tracking system (ATS) is designed to automate the recruitment process. These systems comb through job postings, sort resumes, and schedule interviews, all without the input of any human beings. This saves a lot of time that can be spent on vetting those candidates more thoroughly to determine whether they are a good fit.
Recruitment CRM vs. applicant tracking system: What's the difference?
Both systems have a lot of overlap in that they both are aimed at finding applicants and use online recruitment platforms and a recruitment database. However, they serve slightly different functions in the hiring process. An ATS CRM platform is geared toward saving a small business owner or hiring manager time and effort on finding the right applicant.
Recruiting software helps staffing agencies fill job applicant requests for clients, doing additional tasks that ATS doesn't do like email marketing and a lot of sales-type tasks.
What to look for in a great recruitment CRM
Key attributes for a recruitment CRM differ depending on the agency, but in general, they should have the following characteristics.
1. Candidate management
A good recruiting CRM needs to be effective at candidate management. That means it needs to have automated features that will comb through job boards and databases for candidates that match certain parameters you have set beforehand.
It should also be able to post jobs via a candidate management system. Once you receive resumes, it should be able to automatically scan them and schedule interviews for those who pass certain criteria.
2. Email marketing
This is one feature that separates a recruitment CRM from an ATS. A good recruitment CRM will allow you to create email templates that are sent to multiple candidates at once based on specific criteria. This way, you don't lose out on promising candidates simply because you don't have time to respond to them all.
3. Analytics
Analytics are important in every business, and that includes staffing agencies. You need software that will track and measure important metrics such as offer acceptance rate, time to hire, cost to hire, applicants per source, and more.
By properly tracking this data, you will know if you should abandon low-performing recruitment sources, avoid others because of a high cost of finding candidates, and other insights that will increase the efficiency of your business and therefore your bottom line.
What to look for in a great applicant tracking system
An ATS has similar characteristics to a recruitment CRM, with a few key differences.
1. Automated job posting
Posting job descriptions to job boards is a tedious process. Choose an ATS system that will do this for you with one click of a button. The software should also collect resumes and be able to scan them to see if they trigger certain requirements, moving them on to the next stage of the process.
2. Interview scheduling
Your ATS system should be integrated with your schedule and be able to set up interviews with qualified candidates. It should provide you with all the relevant details of that candidate so you can study their qualifications and prepare questions in advance of the interview. That way, when it comes time for the interview, you're not cramming at the last minute and can spend more time properly vetting the candidate.
3. Onboarding tools
Once you've settled on a candidate, the work doesn't stop there. You need an ATS that can conduct background checks and create an offer letter. It should make handing off the candidate to human resources for onboarding seamless.
How to decide whether you need a recruitment CRM or an applicant tracking system
So which system should you choose? It's easier to decide than you might think. Here are a few signs that you need one or the other.
When you should use a recruitment CRM
Choose a recruitment CRM if any of the following three scenarios apply to you.
You're a staffing agency: Recruitment CRMs are geared toward staffing agencies that go out looking for candidates on behalf of businesses that don't want to do the work themselves. As a result, this particular type of software is specifically built for you and your needs.
You can't find the right candidates: If manually hunting through job boards isn't leading you to good candidates, the solution is a recruitment CRM platform that can help you look in places you wouldn't have before and find recruits with a thorough marketing campaign.
You can't find enough candidates: If you're doing everything manually, everything may take a little longer, making it hard to increase your number of candidates and therefore your chances of finding the right candidate. Software can automate processes and free you up to find more candidates.
When you should use an applicant tracking system
Choose an ATS if any of the following three scenarios apply to you.
You're a small business owner or hiring manager: Companies that do their own hiring should use an ATS because it gives them more control over where they get their candidates and who they bring in for an interview.
You're overwhelmed by the hiring process: Small businesses can't afford to have a person fully dedicated to hiring -- usually, that falls to the owner. And the owner has a lot of things to do. If you find that the hiring process is taking away from other vital activities, an ATS is the solution.
You're hiring the wrong people: When you're spending all your time going through resumes and digging through job boards, that doesn't leave a whole lot of time for vetting the candidates you find. If you feel that the people you hire often turn out to be a bad fit, use ATS software to automate much of the manual labor and help you be more careful and methodical in how you examine the candidates you get.
Overhaul your recruitment process
If you're struggling with fitting the hiring process into your workload, it's time to tear everything up and start with a new system using the right software. You can't afford to not get hiring right because it affects the future of your business, so don't delay in creating a new system that streamlines and simplifies all the steps.
Once you've chosen the software for your business, take some time to work out a new process with other key stakeholders. Determine how much time needs to be spent on vetting candidates that come in and give the new system a try, tweaking it as you go along. It could completely change your company for the better.
We're firm believers in the Golden Rule, which is why editorial opinions are ours alone and have not been previously reviewed, approved, or endorsed by included advertisers. The Ascent does not cover all offers on the market. Editorial content from The Ascent is separate from The Motley Fool editorial content and is created by a different analyst team.