Sales Enablement 101: How to Help Your Team Convert More Leads
Many or all of the products here are from our partners that pay us a commission. It's how we make money. But our editorial integrity ensures our experts' opinions aren't influenced by compensation. Terms may apply to offers listed on this page.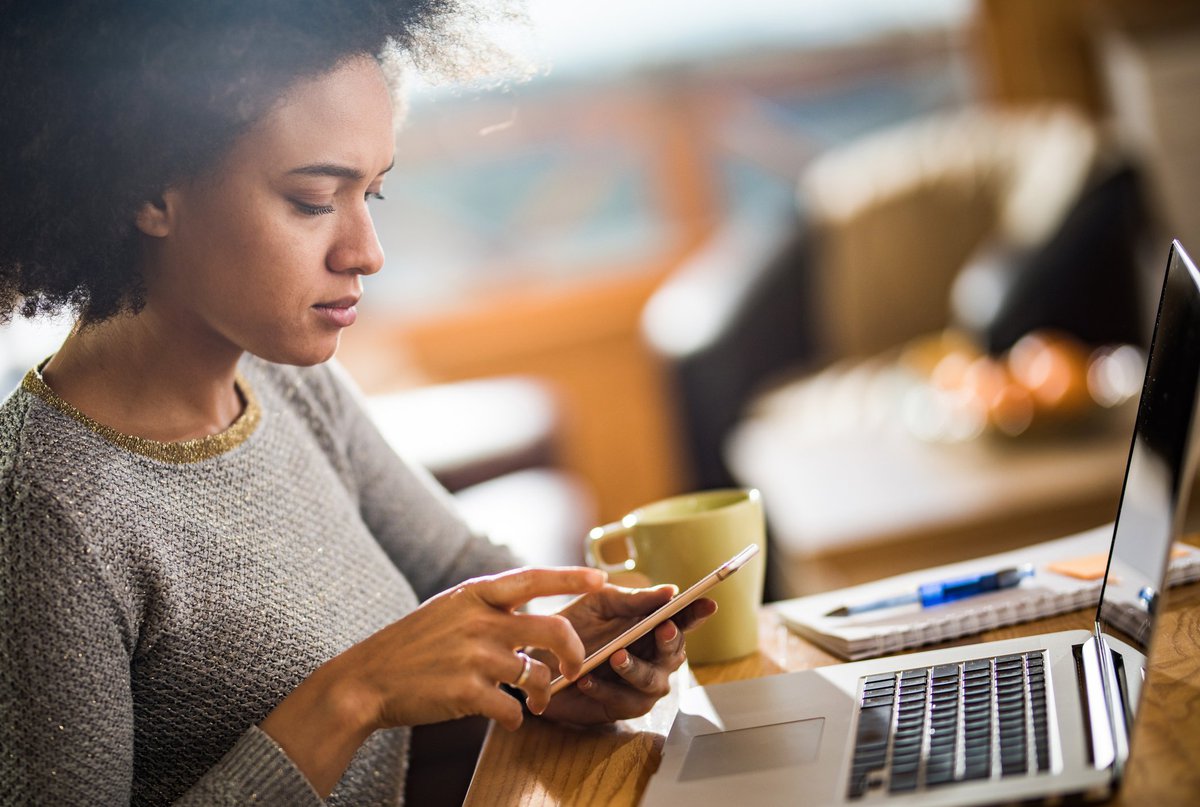 Sales enablement provides a sales team with the resources and tools to be more effective and therefore increase company revenues. This guide breaks down the basics and how to implement the practice.
Your sales team is stuck in a rut. Your conversion rate is flat, and you're not sure what to do. Do you hire new salespeople? Develop a new product? Or is this a permanent plateau?
The answer may lie within your sales team. It's possible they have tremendous potential that you haven't tapped yet because you're not sure how.
That's where sales enablement comes in. By giving them the tools they need, you could experience an explosion in sales revenue you didn't think was possible.
But what tools do they need, and what the heck is sales enablement anyway? This guide breaks down the concept and how to implement it in your business.
Overview: What is sales enablement?
Sales enablement refers to the process an organization uses to ensure that its sales team has all the tools, resources, and training to sell efficiently and convert as many sales leads as possible.
Some sales enablement steps a business might take include providing software that automates tasks, training salespeople in better closing techniques, distributing content with advanced sales and marketing insights, and assigning mentors to help more junior salespeople grow in their abilities.
3 benefits of sales enablement
Sales enablement will benefit your sales team -- and, consequently, your organization -- in the following three ways.
1. Yields more conversions
Better trained salespeople are able to convert more leads into paying customers. By helping your team with everything from plotting a customer journey map to closing techniques, they'll say the right things to potential clients at the right times.
This results in closing more prospects and, therefore, greater revenue. In turn, your sales team is more motivated by their success, which leads to more confidence in dealing with customers, and their success continues to grow. Your organization is able to seize a larger market share and expand.
2. Cultivate long-term relationships
Whether you rely on in-person meetings or have an inside sales model, your relationship with your customers matters more than anything in the business world.
Salespeople who are trained and have access to the best resources not only close on new customers, but they're able to keep the customers you have -- and even generate future sales by cultivating long-term relationships. They understand client needs and are empowered to act to fulfill those needs. This long-term trust results in new product ideas and repeat business.
3. Creates loyal and invested employees
Sales enablement is an opportunity to invest in members of your sales team, increasing their morale and reducing turnover at your firm. Your employees will be more invested in the organization and will have greater long-term job satisfaction, which makes your firm a destination for other talented salespeople. You'll be able to poach top talent from your competition by offering an ideal place to work.
3 sales enablement tools and resources
You have a host of tools and resources to choose from, but when looking for software to assist your team, make sure they have these three capabilities.
1. Analytics
You should invest in some form of sales enablement software or customer relationship management (CRM) software that tracks analytics so your sales team can see what activities are most likely to lead to conversions. You and your salespeople will be able to use this data to identify better pitches, new target markets, and what is the ideal timing to reach out to customers in the sales pipeline.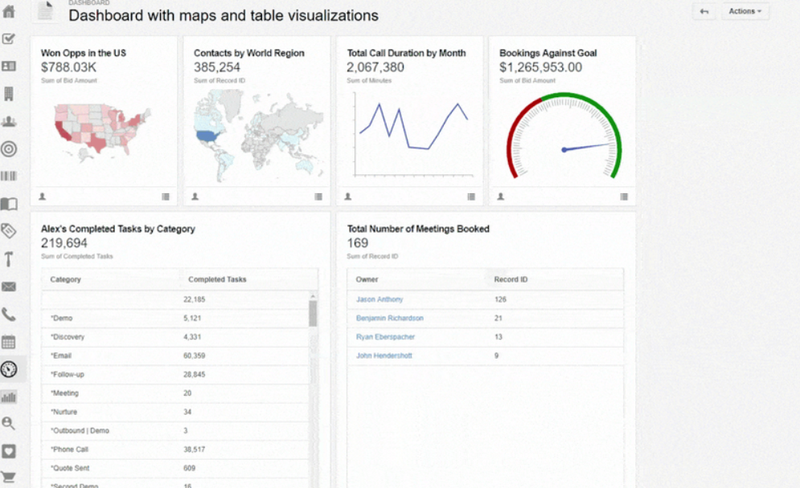 2. Automation
One of the best ways to enable your team to be more effective is by automating a lot of the tasks they do. Look for software that can automatically transfer phone lists or auto-dialers that help your sales team quickly move through a list without having to constantly be dialing numbers. Some software will even take website visitors and turn them into warm leads automatically.
3. Customer service features
Software that keeps your customers organized with a list of outstanding issues and other pertinent details will make it easier for your team to follow up with them and have the necessary knowledge about that customer's situation before even picking up the phone. This leads to happier customers and therefore a long-term relationship -- and possibly even referrals.
3 sales enablement techniques and strategies
So how do you figure out what kind of sales enablement your team needs? You should use these three steps to come up with your own strategy.
1. Identify challenges
What is holding your sales team back? By identifying the main challenges to your team -- whether that be conversion rate or prospecting or something else -- you'll be able to make smart changes that will have a real impact on your team's success.
Look for market changes, technological deficiencies, and changes in the buyer journey. Don't simply do what makes other firms successful -- find an approach that works specifically for your target market, which may require some trial and error.
2. Align the organization
Once you figure out the chief challenges to your organization and how to go about addressing them, create a program that will help your sales team figure out how to overcome that challenge. Align your organization to ensure that all divisions are supporting each other. For example, if you determine that your sales team needs stronger leads, work with the marketing team to figure out a new process for finding those better leads.
3. Provide training and development
Equip your sales team with the skills they need to do the job. Keep it simple and avoid creating an overly complex process. Involve the whole team, because they must buy in in order for this approach to be successful.
Over time, you'll be able to incorporate more sophisticated development programs once they master the basics, but for now, just focus on getting them on the right path to solve the organizational challenge you're presented with today.
3 sales enablement best practices
Once your strategy is in place, keep these three sales enablement best practices at the front of your mind.
1. Make the best the standard
What are your top performers doing that the rest of your team isn't? That's a good clue as to what you should be focusing on. Make your stars the institutional standard and help train your team to emulate their tactics. Create a mentorship program so they can receive personal guidance on a regular basis.
2. Leverage technology
Sales enablement solutions include a lot of things, but technology is a big part of it. Software, in particular, can go a long way to improving your team's performance. A sales enablement platform organizes all your efforts and tracks vital data. The benefits of CRM software are too numerous to count, but essentially they will make your team better prepared to interact with customers, which results in more sales.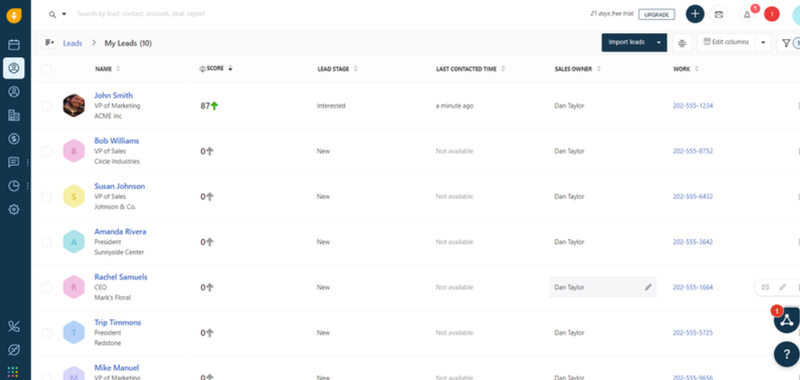 3. Make training content widely available
Your team is more likely to leverage training content when you make it easier for them to access. Create a wide range of training material, from printed material to videos to mentorship. Make it accessible through all devices and help them carve out time to take advantage of it. It's not good enough to simply create the training -- you have to make it practical to use and easy to access.
Believe in your sales team
If it seems like sales are flatlining, it may be tempting to think your sales team just isn't good enough and some drastic changes are necessary. But it's more likely you haven't given them the tools they need to flourish, and that by undertaking an aggressive sales enablement in your company -- based on thorough research of what your problems are -- you can turn things around very quickly.
So don't delay -- immediately take a look into what appears to be holding your team back, and then start proactively asking yourself what you could do to improve your team's ability to handle that challenge. It could have an immediate impact on your bottom line.
We're firm believers in the Golden Rule, which is why editorial opinions are ours alone and have not been previously reviewed, approved, or endorsed by included advertisers. The Ascent does not cover all offers on the market. Editorial content from The Ascent is separate from The Motley Fool editorial content and is created by a different analyst team.
The Motley Fool has no position in any of the stocks mentioned. The Motley Fool has a
disclosure policy
.