What Is Dropshipping and Is It for You?
by Anders Hjorth | Updated Aug. 5, 2022 - First published on May 18, 2022
Many or all of the products here are from our partners that pay us a commission. It's how we make money. But our editorial integrity ensures our experts' opinions aren't influenced by compensation. Terms may apply to offers listed on this page.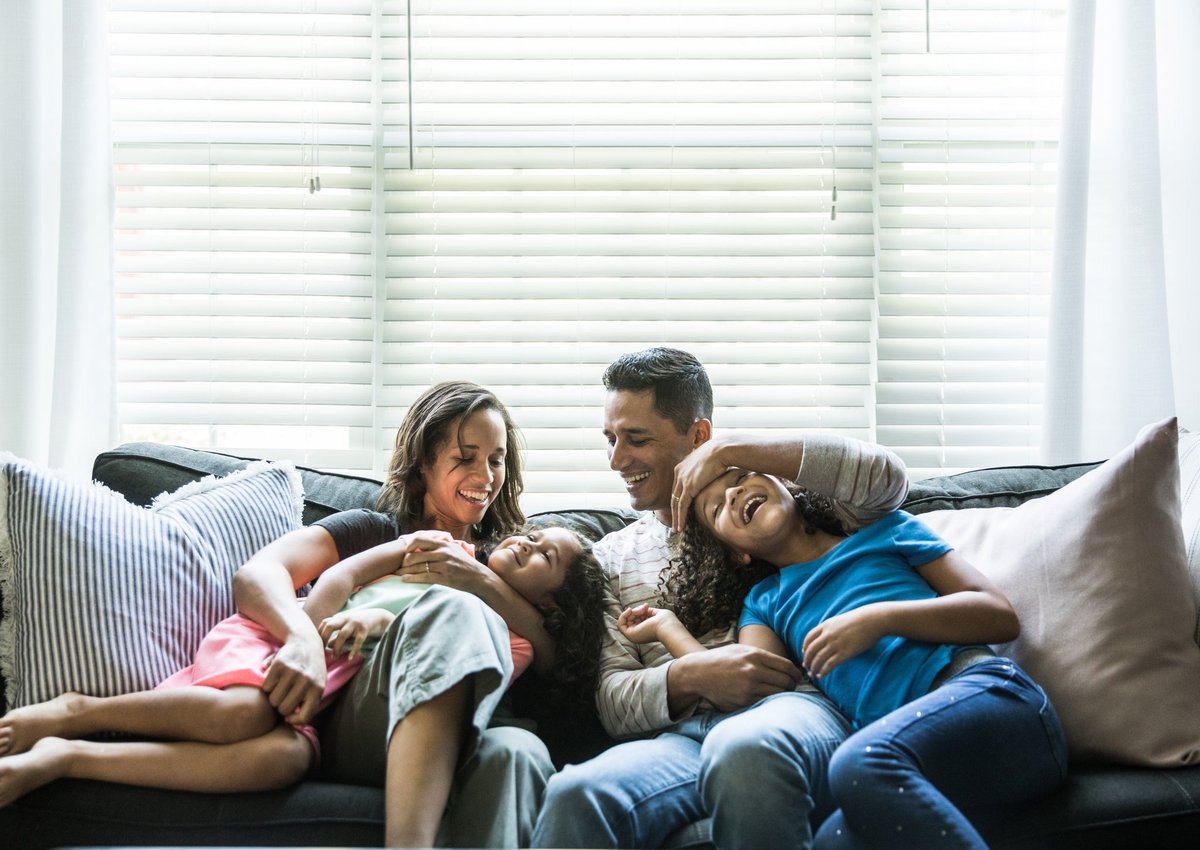 Dropshipping is a business process optimized for e-commerce. It has certain advantages, but it's not for everyone. Read on to see if it's right for you.
According to McKinsey, around 50% of current work activities are technically automatable by adapting current technologies.
The nature of work is evolving and more and more business activity is automated. E-commerce businesses are spearheading automation because their processes are completely digitized. One such process is dropshipping.
Overview: What is dropshipping?
In the traditional view of an enterprise value chain, the business system is depicted as a linear process in which raw materials are transformed into products, transported toward the customer, marketed and sold, and finally serviced.

Dropshipping is a value chain hack. It pushes logistics to after the sale and outsources several components of the chain.
It is a process in which the vendor relies on the manufacturer or wholesaler to manage the fulfillment process. Dropship vendors only manage the sales and marketing of their products; they never physically hold product in their hands.

How does dropshipping work?
Dropshipping relies on powerful fulfilment partners and solid information systems. The dropshipper is selling online using an e-commerce platform without ever touching the product they sell. When you set up an online store via a platform like Shopify, one of the first steps will be to showcase the products you want to sell.
In most cases, you will have researched your product beforehand, but if you haven't, you can choose products from dropshipping suppliers that have integrated with Shopify. By combining an e-commerce platform and one of these product providers, your dropshipping business can be up and running in no time.
4 benefits to dropshipping
Dropshipping works differently than traditional businesses and can be beneficial for some. Let's look at some of its advantages.
1. Easy and quick to set up
Set up an online store, then you pick your products from a dropshipping provider. From a technical point of view, you can be up and running your e-commerce store in a matter of hours.
For a serious business setup, however, you should spend time finding the right product and building up your brand image to stand out from the competition.
2. Low upfront investment
Dropshipping requires a minimal investment. This model has higher variable costs and lower fixed costs. When you subscribe to an e-commerce platform for your store using a dropshipping provider, you pay them via either a low monthly fee or a commission on sales.
Your initial investment will be the time spent, the branding, and the company setup.
3. No inventory cost
Rely entirely on a dropshipping partner, and you'll hold no inventory. The inventory management is optimized by your supplier, and costs are mutualized among dropshippers. You don't have any direct inventory cost, but you are still paying that cost as part of your fees to the supplier.
4. Concentrate on sales and marketing
Several stages in the business process are subcontracted. You need to manage them, but not operate them. You can concentrate your efforts on sales and marketing.
And you should. If entry barriers are low and investment is limited for you, the same advantage applies to everyone else. You invested less up front, but now need to invest more in your differentiation, your image, and your marketing.
4 disadvantages to dropshipping
Come to Paris where I live, take a stroll by the Eiffel Tower. Every 20 meters, you'll find a vendor of miniature Eiffel Tower statues selling for a couple Euros. "Special price for you only, my friend." No need for price comparison here. They are all the same, the price is always the same.
The supplier is probably the same, too. There is no special price, and there is no differentiation. It is a marketer's nightmare scenario.
Let's look at some of the dangers and disadvantages of dropshipping.
1. No differentiation
It's so easy that anyone can do it. And they do. By definition, dropshipping reduces your differentiation. Don't be another vendor of miniature Eiffel Towers in Paris, please!
Identify a target market you have privileged distribution to. Research the audience, and find the ideal products for that audience. If you want to differentiate from competitors, find a product that stands out.
2. Lower margins
You are managing a more limited part of the business process. The parts you are subcontracting are managed by other businesses, who naturally take their margin on those process steps. In the end, you generate lower margins on your business.
3. High marketing costs
You have more competitors, and you are less differentiated. In order to sell, you must increase your marketing efforts. Dropshipping businesses are marketing driven, and this is where they invest the money they didn't invest upfront.
Getting started with e-commerce using dropshipping may be easier, but getting going and reaching your breakeven can be more challenging than in a traditional business.
4. Quality control challenge
A sometimes overlooked challenge is quality control. You never hold the final products in your hands, and even when a product is returned, it may not reach you.
The entire quality equation is managed by subcontractors, which can be difficult to manage and control. Guaranteeing the quality of the product you sell can be a challenge.
Is dropshipping right for you?
You have seen how a business process using dropshipping is different from traditional business processes. But is it for you?
Dropshipping may be for you if:
You have strong marketing & distribution capabilities: To compensate for the lack of product differentiation, you need to invest in marketing. If you are an excellent marketing professional, and you have great knowledge of online distribution of products using market places, price comparison sites, or affiliate programs, dropshipping can be an excellent for you.
You don't have an immediate investment capability: Dropshipping requires limited upfront investment. Remember, you still need an investment capability for your marketing and distribution though. It intervenes later in the process. If your marketing capabilities allow you to kick-start your sales, then your marketing investment can be self-financed.
You have great market knowledge: A strong market knowledge can compensate for a lack of product differentiation. It can help you position and distribute your products more efficiently than your competitors.
Consider methods other than dropshipping if:
You want to create something unique: If you are developing a unique product, which can be copied easily, then dropshipping is probably not a good solution, as it may accelerate the emergence of competitors. It is in the interest of dropshipping providers to provide each product to as many distributors as possible. From an economic standpoint, they are incentivized to standardize their products. And it is extremely difficult to protect intellectual property when you are physically far from your provider and possibly under other legislation because the dropshipper is in another country.
Your strength is in product innovation: If your strength is in innovation rather than marketing and sales, then you should probably invest in initial steps of the value chain to maintain a higher margin over the product life cycle.
Your product idea has high transportation costs: If your product is expensive to transport, delicate, or requires special care, and your physical location is close to your target market, dropshipping will be a costly solution.
FAQs
Because entry is easy, you can get carried away with dropshipping. The major challenges with dropshipping often end up being very simple regulatory or business questions, like getting a business license, obtaining a resale certificate, opening a business bank account, charging the right VAT rate.

You shouldn't underestimate, however, the importance of choosing the right supplier, the attention required to finding the right quality of product, and of course, the sales and marketing challenge.

Dropshipping on eBay is allowed when you are using real dropshipping from a wholesaler. You are not allowed to sell an item on eBay and have it delivered via another retailer or marketplace, though.
Dropshipping is a different process
Dropshipping lets you optimize and simplify certain parts of your business process. It's not a magical or miraculous solution, but a service you pay for. A business process based on dropshipping requires a higher focus on marketing and sales.
It requires a lower initial investment but also generates lower margins. To make dropshipping magical, you need to excel at marketing. And in that case, it has almost unlimited scalability, making it look almost miraculous.
Expert-picked business credit cards with rich rewards and perks
Cash back, travel rewards, 0% intro APR financing: all of these can be great credit card perks for business owners. But how do you find the right business credit card for you? There are tons of offers on the market today, and sifting through them to find the right one can be a big hassle. So we've done the hard work for you.
Get started with one of our top business credit card picks of 2022 today.
We're firm believers in the Golden Rule, which is why editorial opinions are ours alone and have not been previously reviewed, approved, or endorsed by included advertisers. The Ascent does not cover all offers on the market. Editorial content from The Ascent is separate from The Motley Fool editorial content and is created by a different analyst team.
John Mackey, CEO of Whole Foods Market, an Amazon subsidiary, is a member of The Motley Fool's board of directors. The Motley Fool has positions in and recommends Amazon and Target. The Motley Fool has a
disclosure policy
.