6 Ideas for Marketing Your Construction Company
Many or all of the products here are from our partners that pay us a commission. It's how we make money. But our editorial integrity ensures our experts' opinions aren't influenced by compensation. Terms may apply to offers listed on this page.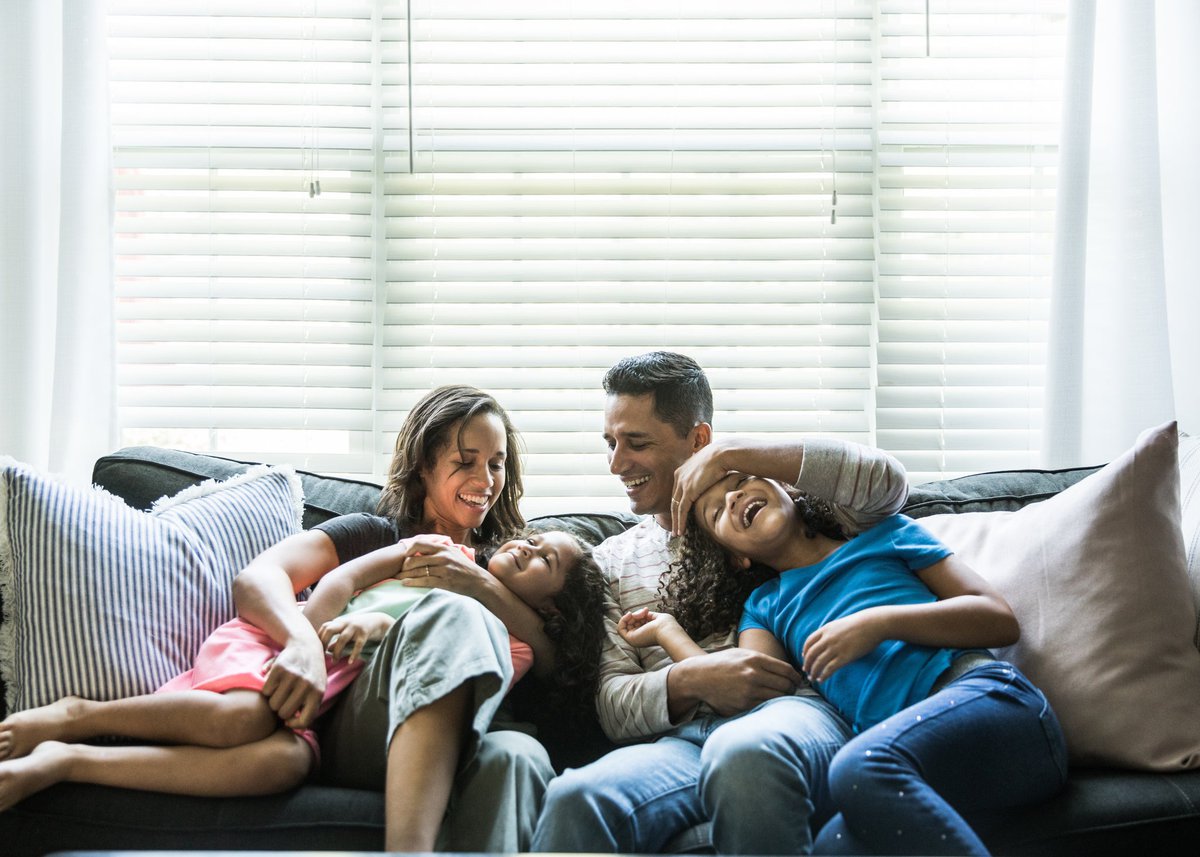 Construction marketing may seem challenging because you don't see yourself as a typical business. However, it's essential that you drive brand awareness using these six construction marketing ideas.
When it comes to marketing for the construction industry, whether you're building homes or doing B2B sales as a commercial construction company, you need to be promoting yourself through all marketing channels.
New customer acquisition is key to growing businesses, and yours is no exception. It doesn't do any good to excel at account management if you're not bringing in new accounts to manage, so you need a sales and marketing strategy that will take your business to the next level.
Developing a new marketing strategy will take some work on your part, but it's an absolute must. Below, we'll discuss six strategies to take your construction firm to the next level.
Top 6 construction marketing ideas
Determine your budget first
Figure out your niche
Put some effort into your website, social media
Partner with charities
Get involved with local schools
Closely monitor your marketing campaign
What to consider when marketing your construction company
Construction companies can be pretty old school and often don't pursue traditional marketing methods, but a business is a business, and a lot of the marketing strategies will be the same for you. You can't neglect marketing and expect to bring in new clients at a high enough rate to grow your business.
However, there are three considerations unique to construction firms you should keep in mind before putting together your own strategy.
Branding is essential
Many construction companies underestimate the importance of branding, but just like any other business, you need people to recognize you. You need to put some money into developing a real logo that you can put on equipment, your website, advertising, business cards, and anything else people see that is associated with you.
As a construction company, you've got a lot of surfaces you can advertise on, from the structure itself to your equipment to your trailer, so make sure your logo and company name are highly visible everywhere. If you use cranes, that's an even better opportunity to make sure everyone in a mile radius can see your logo.
Be smart with your spending
You need to come up with a detailed marketing strategy before you start buying ads, or you may be wasting money with no real return on investment.
For example, as a construction company, you shouldn't just be buying a bunch of search engine ads for keywords targeting people searching for help with a project, because they may be nowhere near your location and therefore you can't serve them.
By identifying your target customer and coming up with a specific strategy to target them, you are more likely to be successful.
Consider account-based marketing
Instead of running around trying to find as many leads as possible, many of which may not be a good fit for your company and therefore will never be your customer, one of the best digital marketing tips you can take advantage of is to try account-based marketing.
Basically, you need to identify target companies or accounts and market specifically to those leads with a more personalized campaign. This is an especially good approach for construction companies that rely more on good relationships with customers.
Construction marketing strategies you can use
Now that you're ready to put together a marketing plan for your construction firm, it's time to mull over a few strategies to use. While not comprehensive, these six strategies will help focus your plan on what is likely to have the most impact in your business in both the short and long term.
1. Determine your budget first
This really is where you start plotting out your marketing strategy, because it helps you cross out strategies that you can't afford or, alternatively, are too small-potatoes to bother with.
But what's the sweet spot? That's a tough question. You've undoubtedly got a lot of demands on your finances, so the temptation will be to spend the bare minimum. In general, the U.S. Small Business Administration recommends spending around 7-8% of your gross revenue for companies with sales of less than $5 million and a profit margin above 10%.
Tips for laying out your budget:
Coming up with a budget may be the most labor-intensive part of this whole process, but it's vital to your success.
Start with your current budget: It does no good to draw up a marketing budget when you haven't figured out what you're going to cut, and you will have to cut something. Take a good look at your current budget and figure out what percentage you want to spend on marketing and what you will have to drop in order to make it work.
Don't pick an arbitrary number: Don't use the percentages above as an ironclad rule. You must determine what your business marketing objectives are and figure out how much it will take to get there.
2. Figure out your niche
You're not just a construction company. Maybe you focus on home remodeling. Maybe you build large commercial buildings. Maybe you do something in between. The point is, you can't, and shouldn't, be everything to everyone. By focusing on a niche and limiting your marketing to that lane, you make it easier to gain brand recognition among your desired clientele.
A niche is beneficial for two important reasons. First, it helps you specialize in one aspect of construction, which will make you an expert in that area and help you prioritize where to focus your limited marketing dollars. The second is that it helps the customer differentiate you from all of your competitors, making them more likely to choose you over someone else.
Tips for finding your niche:
Defining your niche is so important because it's the framework from which you will build out a marketing strategy that will take your business to the next level.
Ask your customers: Sometimes it's best to just ask the people who currently purchase your services. What is the value that you offer them? Why would they do business with you again? Answering questions like this can help you come up with a mission statement that will define who you are as a company on a fundamental level.
Brainstorm some ideas: You may find after talking to customers -- and doing some soul-searching -- that you really don't have a niche. If so, you need to drop everything and brainstorm some ways you can differentiate yourself from competitors, whether that be low-cost solutions or great customer service or the best cabinetry experts in your region.
3. Put some effort into your website, social media
A lot of construction companies don't recognize the value of having a good website and put as little into it as possible. But a website can be an incredibly valuable marketing tool. Get a professional to design your website and post a lot of interesting content in your blog on construction tips, as well as photos and videos from your building sites.
Cross-post this content on social media accounts such as Facebook and Twitter. Interact with other companies, media outlets, and customers using these accounts to increase engagement and cause more people to see your brand. The goal is for them to reach out to you when they think about a construction project because they already know who you are.
Once you've done all this, you can start brainstorming construction advertising ideas and begin an effort to launch construction company advertising for your business to bring in even more traffic to the revamped website and social media accounts.
Tips for developing your web presence:
With a budget laid out and your niche defined, you can start developing an online presence that really hammers home your brand.
Market your expertise: Search engines prioritize good, in-depth content from people who know what they are talking about, so by leveraging your expertise to write blog posts about things like drywall installation tips or how to choose a plumbing contractor, you can get a lot of free traffic from the web.
Interact on social media: The best way to use social media to market yourself is to interact with others online. Ask questions and post informative information in response to people in your industry on Facebook and Twitter.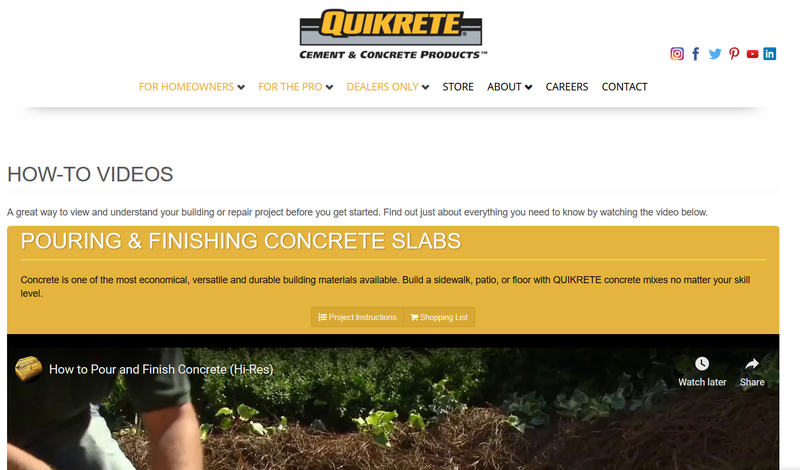 4. Partner with charities
Charities are a great way to give back and also build your brand in a couple ways: it expands recognition of your brand, and it associates your brand with doing good things.
If you've got extra materials after a project, consider donating it to a charity like Habitat for Humanity instead of trying to recoup costs at a fraction of what you paid for them.
But don't stop there: find a local charity that you can partner with and spend some of your off-hours building homes for the needy or helping nursing homes and shelters with refurbishment projects. You might even pack up the crew and head to a disaster area, as many did following Hurricane Katrina, for example.
Tips for partnering with a charity:
There are a couple of things you can do to market yourself through your charity work. Keep in mind, however: your work on behalf of a charity should be mostly about giving back, and not just a cynical effort to boost your brand.
Do your research: Don't partner with just any charity, because that relationship may not make a whole lot of sense. Research charities in your area and strike up a conversation with a few that strike your interest to see if there might be something you could do for them.
Carve out some funds in the budget: Remember, this kind of stuff takes money. You can blunt the hard costs by instead volunteering some of your time on the evenings or weekends and inviting workers to do the same, voluntarily, of course. But you will probably absorb some costs in terms of donated materials or time spent.
5. Get involved with local schools
Most construction companies might not think to get involved with schools unless there is a contract to bid on, but there are some tremendous benefits you can get here.
Consider the major skilled labor shortage facing the construction industry right now, companies are having to get creative in finding the next generation of skilled workers. One great way to do that is to partner with a local school to demonstrate how construction works and get kids interested in careers in the industry. You could partner with vocational classes at local high schools or community colleges and provide a track to a job in your firm.
Tips for getting involved with schools:
A relationship with a school or college can be enriching for both sides. Here are a couple of things you should keep in mind when going this route.
Start small: Reach out to a school and ask what their needs are. Don't come in and try to tell them how to operate; ask them how they would like to use you and slowly build that trust.
Offer to develop a career path: A lot of people in community college are trying to find their way into a career, so once you've developed a relationship with a community college, you should ask what you can do to provide that opportunity to students.
6. Closely monitor your marketing campaign
A big mistake is to run a marketing campaign and then just let it go without monitoring it and watching the numbers that are coming in. You need to be using analytics to track important business metrics such as conversation rate, customer lifetime value, return on investment, and how much new traffic is coming into your website and from what sources.
You can use email marketing software to see how customers are responding to different types of marketing emails. Then tweak the campaign so you are focusing more resources on the email messaging that was most successful, for example.
Tips for monitoring your campaign:
Properly monitoring the performance of your marketing campaign is all about having the right tools at your disposal.
Try software: There's a lot of great CRM software, email marketing software, and sales tracking software options out there that are great for tracking marketing metrics and managing an email list so you don't have to do the work yourself. They can also generate detailed reports that can help you spot important insights to increase the efficiency of your campaign.
Set aside time for it: Too many construction managers allow themselves to get bogged down by the day-to-day responsibilities and don't set aside time for important, but not urgent, tasks like this. You need to be proactive and carve out time in your schedule on at least a quarterly basis to crunch the numbers.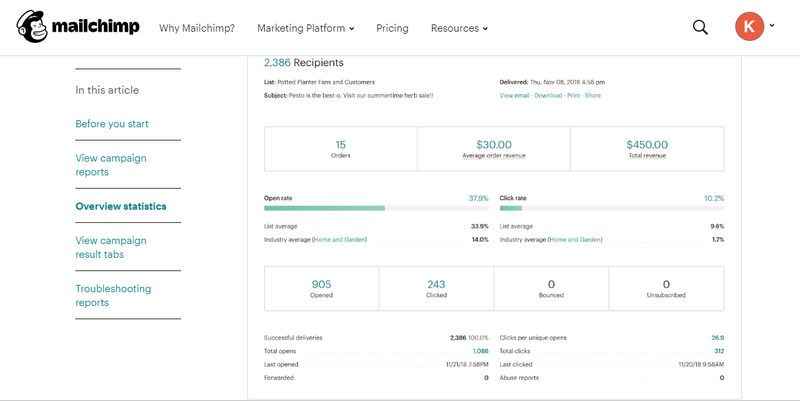 Start mapping out your marketing strategy
Marketing for construction companies is an intimidating prospect for many firms, but it doesn't have to be. Once you sit down and define who you are as a company and how much money you can set aside to the effort, you can start mapping out a basic strategy. Start small and be adaptable.
When you feel like you are getting some momentum, start accelerating your efforts and use the data you've gathered to determine where the marketing dollars should be going. You'll be surprised at the positive effect this will have on your company's growth.
We're firm believers in the Golden Rule, which is why editorial opinions are ours alone and have not been previously reviewed, approved, or endorsed by included advertisers. The Ascent does not cover all offers on the market. Editorial content from The Ascent is separate from The Motley Fool editorial content and is created by a different analyst team.
Randi Zuckerberg, a former director of market development and spokeswoman for Facebook and sister to Meta Platforms CEO Mark Zuckerberg, is a member of The Motley Fool's board of directors. The Motley Fool has positions in and recommends Meta Platforms, Inc. The Motley Fool has a
disclosure policy
.