How to Utilize Direct Response Marketing for Your Business
by DP Taylor | Updated May 26, 2022 - First published on May 18, 2022
Many or all of the products here are from our partners that pay us a commission. It's how we make money. But our editorial integrity ensures our experts' opinions aren't influenced by compensation. Terms may apply to offers listed on this page.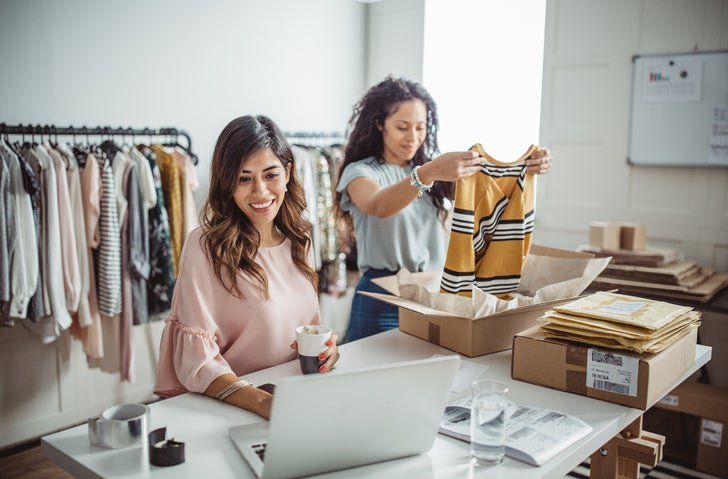 If you're in the business of selling pretty much anything, one of the best digital marketing tips you can get is to be involved in direct response marketing.
Although much of it is derisively referred to as spam, companies who do it well can make a lot of money by targeting customers more directly. In fact, direct response marketing campaigns frequently result in response rates of 20% or even higher.
But if you're new to the game, direct response marketing can feel a little daunting. Can you really expect a response rate that high? How do I stand out from the crowd and not get relegated to the garbage? Is it worth the money?
Here are a few things you need to understand about a direct response marketing plan and how it could help your business.
Overview: What is direct response marketing?
Direct response marketing is when an organization communicates directly to a preselected customer, who can then respond directly via a method specified by that organization.
While most marketing strategies focus on blasting ads to a large segment of the population to promote a brand, direct marketing is aimed at driving sales by contacting customers directly and making them an offer that they can act on. It's a strategy that can be used in any industry to start a sales pipeline and drive some momentum for your business.
Direct response marketing can take several forms. Here are some general examples:
An email campaign that asks customers to sign up for a newsletter
An online advertisement that offers 10 percent off a product
A flyer inviting people to purchase discounted tickets for a rock concert
A magazine advertisement that offers a coupon for buy one, get one free
A catalog of products sent through the mail to customers
Benefits of running a direct response marketing campaign
Creative direct marketing techniques are key to taking a business to the next level, although they can be challenging to pull off. Direct response marketing has four key advantages over other forms of marketing:
It's an instant revenue stream
The main benefit of a direct response marketing campaign is that it gives you a revenue stream right away, rather than having to rely on a long-term, brand-building marketing strategy that won't pay the bills in the short term.
Direct response marketing seeks to prompt action by the customer right away, often by offering a discount or limited time offer. This makes it a more effective way to earn revenue immediately.
It builds relationships
A brand-building ad campaign is sent to a mass audience, and while many people see it, none of those people are forming a personal connection with your organization.
In the case of direct response marketing, every customer who reaches out to you is beginning to form that relationship with you and gives you the opportunity to forge a bond that could be very beneficial for both you and your customer for years.
It produces actionable data
It's tough with a brand-building campaign to tell just how effective your efforts are. Direct response marketing, by contrast, provides you with actionable data, such as cost per acquisition and net response rates. You can take this data and come to some immediate conclusions on how your campaign is doing, and then make adjustments if necessary to make it more effective. That's tougher to do with other types of marketing.
It gives an organization broader reach
Ad campaigns are often focused on the same local areas or markets, but direct response marketing gives organizations a reach into other markets and geographic locations where they normally wouldn't have a presence. This greatly expands the potential customer base and can alone lead to a tremendous increase in revenues for your business.
Great examples of direct response marketing
It's one thing to define direct response advertising, but it helps to see actual direct response marketing examples in real life so you can try to come up with your own ideas.
These four examples are some of the best direct response ads you will see and show just what is possible when it comes to direct response campaigns.
Air Force FM
Australian agency GPY&R Melbourne came up with a very creative ad campaign for Defence Force Recruitment. They sent engineering students a direct mail job application that included a radio with some assembly required -- and no instructions.
Engineering students who figured it out found that the radio was tuned to a radio station, Air Force FM, created just for this campaign that offered them an exciting career if they sign up now.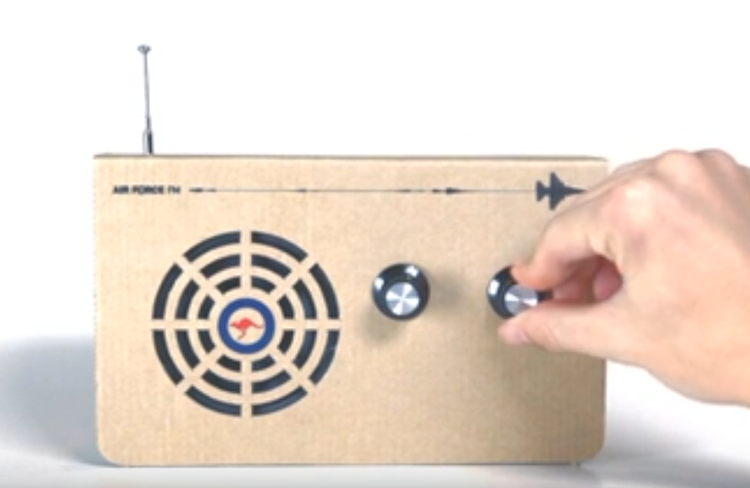 What you can learn from Air Force FM:
No, you don't have to create a radio your customers can build from scratch, but you should take the lesson of getting the customer to engage with your brand to heart.
Make them "earn" deals: Everyone gets offered deals and so most of us implicitly understand that it's not really a deal, it's a trick to get us to buy. If you want your deal to have impact, give the customer some sort of challenge in order to get it. For example, if you run a personal trainer business, offer the customer the first month free if they can shed 10 pounds by a certain date.
Create a customer community: One of the best ways to get customers to engage with your brand is to create a space where customers can create a community together. For example, if you create software, consider making it open source to create a community of users who like to tweak the code and share it.
Land Rover
Everyone gets magazines and postcards and catalogs in the mail. And what do you do when you get them? You toss them right in the trash. If you're looking to boost your response rate, one way might be to look at the packaging.
In 2011, Land Rover sent a truly eye-catching piece of mail to 100 customers to inform them of a new dealership opening in Liverpool, UK. When the box was opened, a balloon floated out the top with tags carrying the marketing message and invite to the event. Now that's quite an impression.

What you can learn from Land Rover:
Your goal as a marketer should always be to stand out. Ask yourself, what is it going to take to get the customers to remember you when they are being bombarded with marketing from your competitors?
Reach out to a publisher: Publishers of direct marketing materials usually have a range of interesting offerings when it comes to how to package your message. Ask them for a demo on what they have available, which should provide you with some creative ideas for your own business.
Try a webinar: Another way to stand out is to offer an unusual channel for customers to connect with you, and a webinar is a great way to do that. If you offer affordable IT security to small and mid-size businesses, launch a webinar that offers tips on how to keep your business's data secure, and invite some influencers on social media as guests who will spread your message far and wide.
Kit Kat Chunky
You know those "sorry we missed you" notices you get on your door when the delivery man can't get a package to you? Kit Kat decided to spoof that when they launched an extra thick version of their candy bar known as "Chunky."
The direct mail flyer included the recipient's name and address and instructions on where to take it to get a free Kit Kat Chunky. A stunning 87% of recipients reportedly took it to their local newsagent.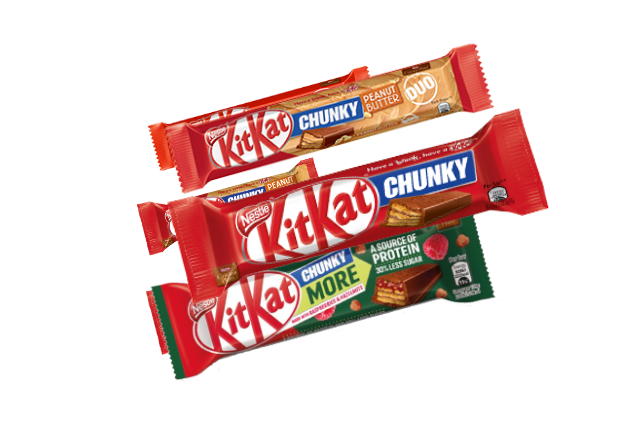 What you can learn from Kit Kat Chunky:
In the previous example, the advertiser used creative packaging techniques to get the attention of their customers, but in this case the lesson is presenting the message itself in a way that causes your customer to think differently, and offers a reward for acting on the message.
Ask yourself what you can offer: In this case, Kit Kat was able to offer a single low-cost item -- one candy bar -- to engage with that customer. What low-cost item of value can you offer? If you offer IT security services to small businesses, perhaps you can offer a free instructional video on simple steps they can take to secure their data.
Think about how you frame the message: Kit Kat got people's attention by going beyond announcing a new candy bar, which most people might have ignored. Think of ways where you could repackage your message in a way that will get your customer's attention, such as with a headline like, "Has your data been compromised? Run this test now to find out," and a link that takes them to a free tool on your website.
Stitcher
As our email inboxes get bombarded with spam, it seems we're pretty much tuning out all the marketing emails we receive, sending them straight to the trash before ever receiving the message. Stitcher, an on-demand Internet radio service, gets around this by offering more personalized messages to recipients.
They send out a "recommended for you" email that piques potential customers' interest in new podcasts, while offering an opportunity to join their service and find more customized content.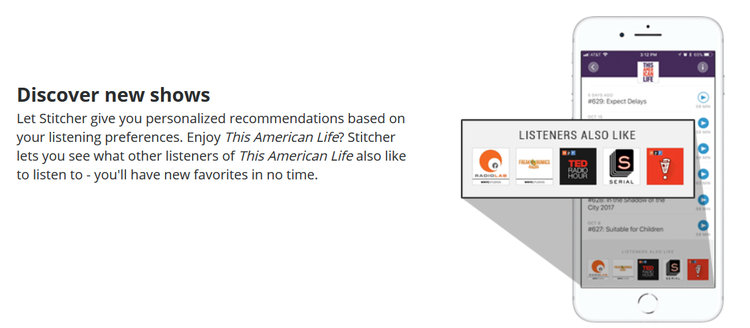 What you can learn from Stitcher:
A great way to cut through the noise is to offer a more personalized experience for the customer, rather than making them feel they're just a number lost in a sea of whatever mass market you're trying to advertise to.
Create customer profiles: You need to understand your customer -- and not just one category of customer, but several, which will allow you to create customized messages for each. For example, your message to a small business owner seeking discount IT security services should look different from an email that goes out to the CEO of a mid-size firm that is looking for a personalized solution and is willing to pay more for it. Create customer profiles for each of your customer types, and develop campaigns for each.
Match emails to landing pages: With customer profiles set, you should create a different landing page on your website to capture each type of customer. That allows you to have an email marketing campaign customized to that individual customer, with special emails for each customer category.
Get the tools and knowledge you need
In order to reach the next level with direct response marketing, sometimes you need the right tools.
For example, taking a look at the best email marketing software may help you with your efforts to personalize emails to your customers. A content management system could be key to coming up with creative messages and an integrated marketing campaign that will resonate with your clients.
But beyond having the right tools, you need to get back to basics before launching a direct response marketing campaign. Your company needs to create a positioning strategy, define marketing KPIs (key performance indicators), identify all marketing channels, including inbound marketing, and generally demonstrate solid fundamentals in marketing and advertising.
With these fundamentals in place, you can craft a direct response campaign that will resonate with maximum effectiveness.
We're firm believers in the Golden Rule, which is why editorial opinions are ours alone and have not been previously reviewed, approved, or endorsed by included advertisers. The Ascent does not cover all offers on the market. Editorial content from The Ascent is separate from The Motley Fool editorial content and is created by a different analyst team.