Email Analytics: The Top 6 Metrics You Need to Start Tracking Today
Many or all of the products here are from our partners that pay us a commission. It's how we make money. But our editorial integrity ensures our experts' opinions aren't influenced by compensation. Terms may apply to offers listed on this page.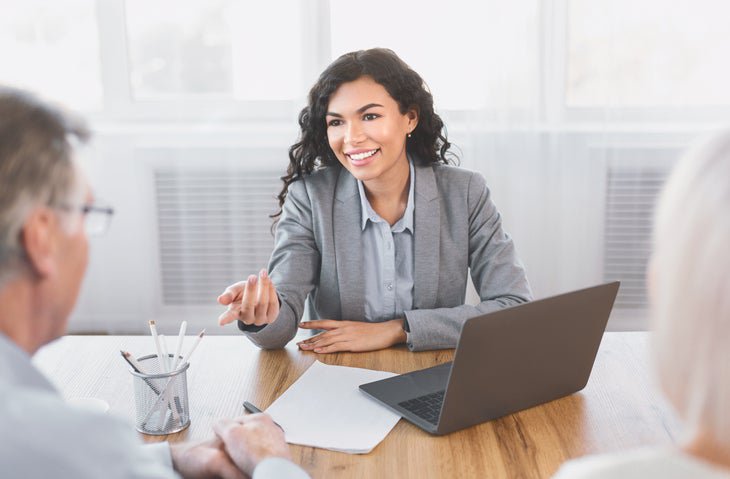 Email analytics is about quantity over quality. Rather than collecting as much data as you can, you need to collect data that allows you to track key email marketing metrics.
Did something really happen if you didn't post a picture of it on Instagram? The same could be asked of email marketing. If you didn't track it, did it really happen?
Data is a savvy marketer's best friend. But email analytics is where you really make the difference. There's no point in generating a lot of data, creating pretty graphs and charts, and then discarding all that valuable information. You need to get actionable insight from your data.
To do that, you need to be gathering the right data and working out how to best use that data. Here's a quick guide to tracking and optimizing the right metrics to ensure the success of your email marketing strategy.
1. Bounce rate
What is bounce rate?
Bounce rate is the percentage of emails that fail to be delivered to your subscribers' inboxes.
You can write killer copy and design a beautiful email marketing campaign, but all your time will have gone to waste if the message doesn't end up in your recipient's inbox.
There are multiple reasons why an email will bounce. It could be a temporary glitch, such as a recipient having a full inbox, or it could be something more serious, such as your inclusion on an email blacklist or a lot of recipients reporting your email as spam.
Bounce rate may vary across email providers, as they all have different criteria.
It's a vicious cycle. When you have a high bounce rate, you are more likely to have issues with email deliverability for all your campaigns and find it harder to get your emails into any inbox.
How to reduce bounce rates
To make sure your emails end up in your recipients' inboxes, there are two main actions you need to take.
First, preview all emails before you send them to make sure they display correctly in all inboxes and that there aren't any technical issues or typos. VerticalResponse has a useful email data analytics feature called Test Kit that can help you do this.
Test Kit shows you a screenshot of how your email will look in different email clients, including Gmail, Outlook, and Yahoo. You can run a test to see if the subject line is the right length for all email providers.
Another key part of the Test Kit will show you a screenshot of any links in your text, so you can make sure none are broken.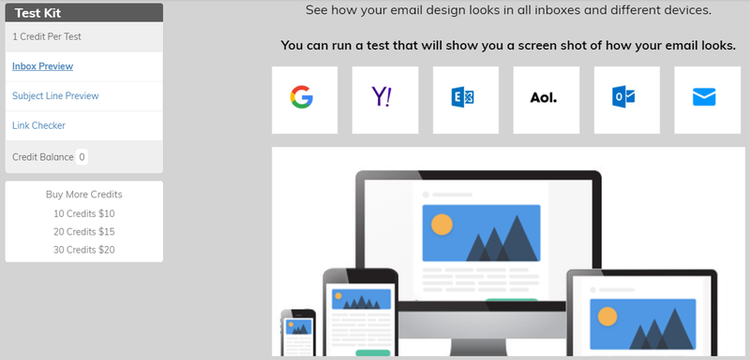 Second, you need to clean your email list every time you send an email. Benchmark Email's list cleaning feature is very useful. After you send an email, you can look at recipient actions and then run the feature and remove addresses based on the following options:
Bounces (hard, confirmed, and soft)
Unsubscribes
People who have not opened a newsletter in a set time period
2. Open rate
What is open rate?
Open rate is the percentage of recipients who open your email.
Let's get the discussion about the open rate out of the way first. It's important, and yet it's also not important. First, open rate is an imperfect measurement due to the way tracking works.
An open is counted only when a recipient sets images to download. If the images are blocked, the open won't be counted. When a recipient opens an email multiple times, these are all counted as opens, which can skew metrics.
If a recipient opens an email by accident, it still counts. It's much easier to accidentally open an email then it is to accidentally click on a link.
If you look at open rate in isolation, it won't tell you that much. You need to compare open rates across different email campaigns and look at open rate compared to click-through rate (CTR), which we'll discuss in more detail below.
How to improve open rate
Your subject line is key here. We're bombarded with emails every day, so you need to cut through the noise and write a subject line that will immediately grab your reader's attention. Here are some tips to optimize your subject line:
Personalize it
A/B test it
Keep it short and simple
Make it topical or time sensitive
Include stats or numbers
Don't be misleading
Be honest, but not offensive
Stay on brand
Use emojis if that fits with your brand
Don't forget the preview text. This is additional text that some email providers display alongside the subject line.
This subject line from health and beauty retailer Boots is short and simple -- and it's time sensitive, encouraging people to open the email now or miss out.

3. Click-through rate
What is click-through rate?
Click-through rate is the percentage of recipients who clicked on a link in your email.
While open rate has its place, CTR is a more effective measurement of how well your email campaign is performing.
When creating your email marketing KPIs, you should set a target CTR. This can be hard to judge if you haven't sent many email campaigns before, but industry benchmarks suggest you should be aiming for around 6%.
How to improve CTR
Here are some email marketing tips to improve your CTR:
Be relevant -- ensure the content of your email matches your subject line
Make your email scannable and easy to digest
Include multiple, crystal-clear calls to action
Write compelling copy
Stay true to your brand
Include eye-catching images
Vary your content and layout
This email from cosmetic brand Charlotte Tilbury has multiple clear and highly visible CTAs throughout the message.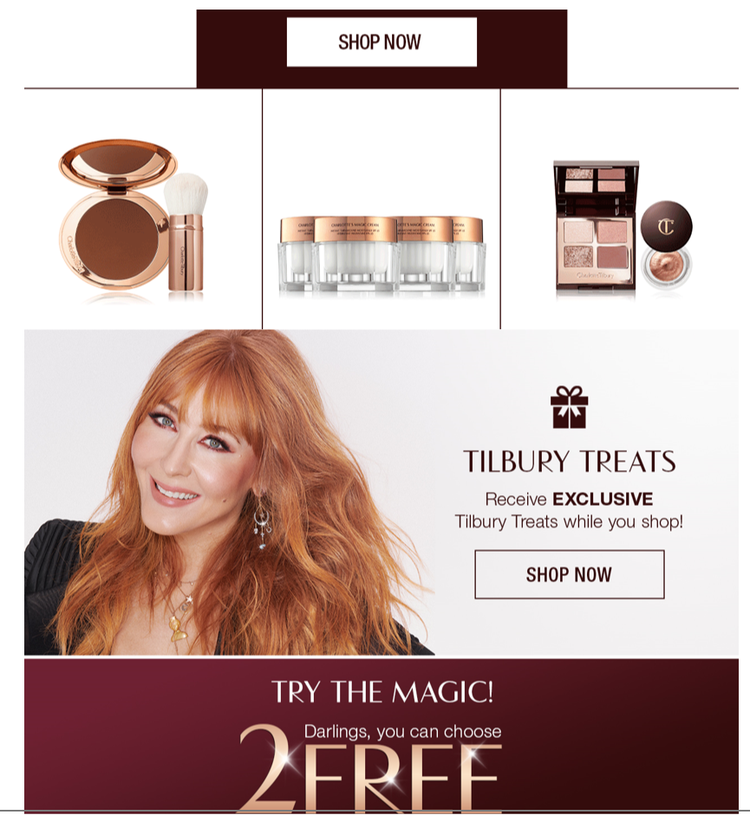 4. Unsubscribe rate
What is the unsubscribe rate?
Unsubscribe rate is the percentage of recipients who unsubscribe from your email list after opening the message.
As much as you need to know what's working, you also need to know if you're doing something wrong. Enter the unsubscribe rate.
Unsubscribes are a normal part of managing an email list. People move on, circumstances change, they buy your product and don't need you anymore, or they find they just don't have the time.
That said, if you notice your unsubscribe rate is increasing, you need to take action.
How to improve your unsubscribe rate
Here are some tips on improving your unsubscribe rate:
Segment your list so you send only relevant messages
Use double opt-in signups so you can ensure people really want your emails
Survey your readers to find out what would they like to see in your newsletter
If something is going wrong, ask recipients how you can improve
Don't send your recipients anything they haven't specifically signed up for (don't send them newsletters if they downloaded an ebook -- unless you have their express permission first)
You don't want people to unsubscribe, but you also need to make it easy for them to do so. Include an obvious link in each email and ensure readers need to click only a single button to unsubscribe. Don't ask them to log in to their account or jump through hoops.
If you have multiple email newsletters and email lists, let recipients easily unsubscribe from one list at a time or all at once.
5. Conversion rate
What is conversion rate?
Conversion rate is the percentage of recipients who completed a desired action as a result of clicking on a link in your email.
The goal of any email newsletter is not just to generate clicks; you need readers to take a specific action. Ideally, you'll have decided on this action during the email marketing planning stage.
You might decide you want your readers to follow you on social media, download an ebook, sign up for your loyalty program, or buy a specific product. All these actions are known as conversions.
How to increase your conversion rate
Here are some tips to increase your conversion rate:
Make the goal of the email obvious
Make it very easy to take the desired action
Include relevant CTAs
Remove unnecessary information that will distract readers from the goals
Segment your email list
Use a targeted landing page
Optimize your emails and landing pages for mobile
6. Return on investment
What is return on investment (ROI)?
To work out your return on investment, you can divide total revenue by total campaign spend and multiply that by 100 to get a percentage.
ROI is the baseline metric that you should use to measure the success of your email marketing campaigns. While conversion rate takes into account the actions users take as a result of your campaign, you need to track how many of those actions ultimately lead to sales, and how much money they bring in.
How to increase your return on investment
A lot of email campaign analytics tools give you access only to basic stats such as bounces, opens, and clicks. While it's important to track these metrics, you need to consider how your campaigns affect your revenue, and whether you have the data to calculate your ROI.
Mailchimp's analytics can help you understand the ROI of each campaign in real terms. Its email analytics reports include:
Number of orders
Average order revenue
Total revenue
This allows you to see which campaigns have actually made an impact, rather than focusing on vanity metrics that haven't had an effect on your company's bottom line.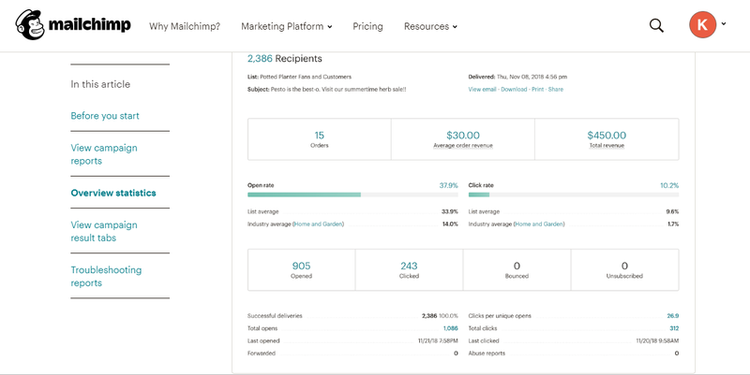 Choose your email marketing software wisely
If you want to use analytics for email marketing, then you need to invest in the right tool. Email marketing collects and centralizes your data, analyzes it, produces reports, and generates insight in just a few clicks.
But you need to choose a solution that has the relevant functionality. Check out our independent reviews of email marketing tools to learn which best fits your company's needs.
We're firm believers in the Golden Rule, which is why editorial opinions are ours alone and have not been previously reviewed, approved, or endorsed by included advertisers. The Ascent does not cover all offers on the market. Editorial content from The Ascent is separate from The Motley Fool editorial content and is created by a different analyst team.
The Motley Fool has positions in and recommends Target. The Motley Fool has a
disclosure policy
.