A Small Business Guide to Email Branding
Many or all of the products here are from our partners that pay us a commission. It's how we make money. But our editorial integrity ensures our experts' opinions aren't influenced by compensation. Terms may apply to offers listed on this page.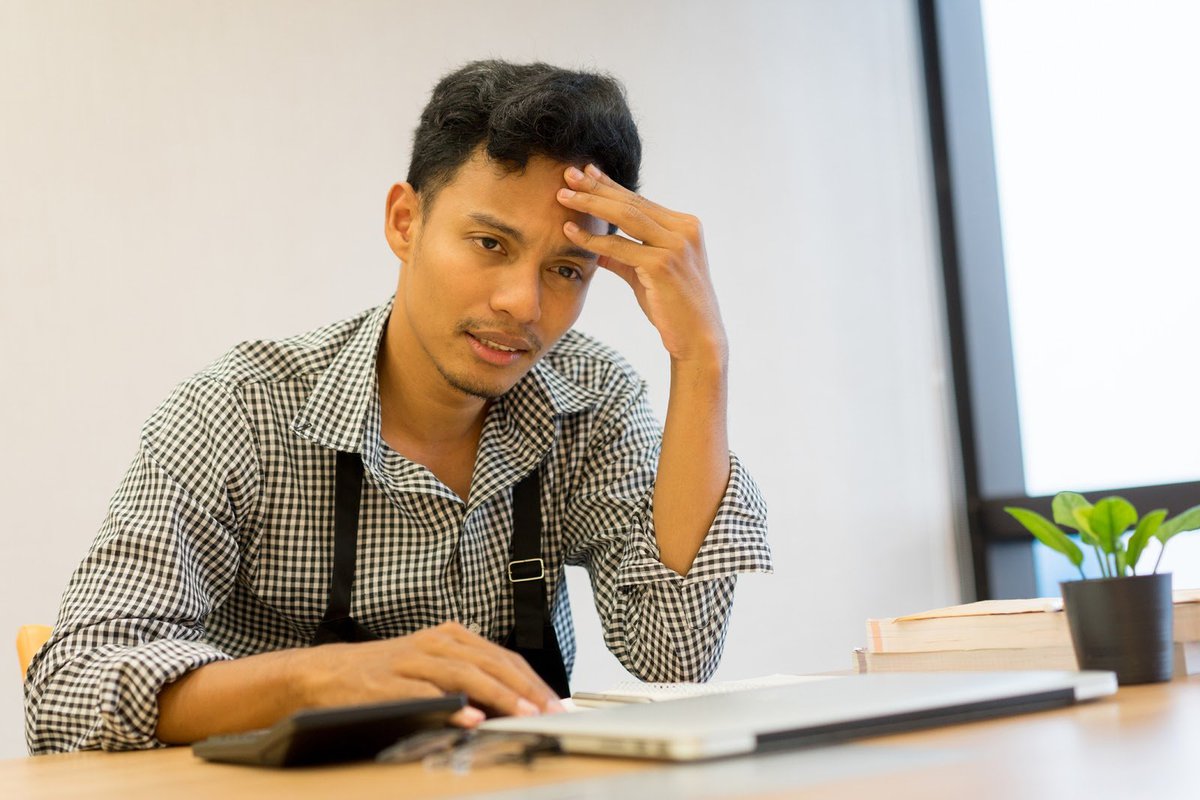 Don't let email marketing be an afterthought. Keep your message consistent and persuasive in all your emails with these branding tips.
"How you do anything is how you do everything." This principle from Zen Buddhism is a great starting place for thinking about email branding.
Your customers get their first impression of you in many ways. Maybe a friend tells them how great your business is. Perhaps they are intrigued by the appearance of your brick-and-mortar storefront. Or maybe the first they hear from you is via email.
You'll never get a second chance to make that first impression, so don't overlook your emails when you approach brand development. From your subject line to your font and color options -- and even your email background -- you want to captivate and delight your customers.
And don't neglect email marketing as something that's only for larger businesses with vast budgets. Small business email marketing, done right, can help level the playing field and let you connect directly with your customers.
Overview: What is email branding?
Email branding is part of a 360-degree approach to customer service. Think about all the emails you get in a day. What makes you open some, while others go straight to the trash folder? Is it a catchy subject line? A personalized greeting? An offer so tailored to your current needs that you think it must have been sent from 1-800-PSYCHIC?
Your customers are people, too. Respect them enough to just say no to subject line emojis, spammy generic offers, and notes that open with "Dear Customer 20343209." Your emails should be a natural extension of your overall brand in tone, content, and appearance -- right down to the signature.
Keeping your emails consistent with your brand helps customers immediately understand whether you can meet their needs. Even the smallest details communicate something about your business, so be as careful about your emails as you would about a splashy ad campaign or the design of your packaging.
Why is it important to create brand guidelines?
Have you ever sent an email and regretted it a microsecond later? Of course you have. I can remember many post-send "Egad!" moments after realizing that I mentioned the wrong project, called someone the wrong name, or (sadly, this is true) hastily signed off to a coworker with "Love you" instead of "Later."
When you're emailing on behalf of a business, those little missteps are amplified by hundreds, thousands, or more. Logos or images can haphazardly rearrange themselves or fail to render if you pull them helter-skelter from different folders or formats, and you never want your corporate voice to vary with the mood of the person composing the email.
Brand guidelines will help you avoid these mistakes, and, believe it or not, they will save you time. Here are some advantages to getting your email branding just right.
3 benefits of having and using email branding standards
There's not a lot of up-front work in email branding. You already have brand standards, you simply have to apply them to email with the same energy you spend on your website and corporate ID elements. Encourage your team to get on board and reap the benefits.
Clarity
Emails that are consistent in content and appearance help your customers immediately recognize a message from you. But your marketing team needs clarity, too, to avoid confusion and rework. Make sure your brand guidelines are comprehensive and easily accessible to anyone with a client-facing role.
Emphasize that colors, fonts, and logo placement have already been decided, so your employees can spend more time focusing on messaging and not trying to determine if the background they've chosen is "close enough" to Tiffany blue.
Consistency
You know your business, but do your emails give that impression? Customers appreciate consistency in communications, whether it's knowing that your hot tips newsletter will be in their inboxes every Monday morning or depending on those instant thank-you emails that follow every order. Reliable communication helps define your signature brand.
Your team can establish touchpoints for every stage of the buyer's journey to make certain your customers will be getting information that's relevant to them.
Conversions
You send emails for a reason. Slick product launches don't pay the bills, but an email campaign that connects with your audience can produce sign-ups and sales. Whatever your endgame is for a specific email, a comprehensive approach is going to yield better results. Each email marketing campaign you design will be more effective if it builds on your overall brand strategy.
7 tips for branding your emails and creating brand awareness
Convinced? Let's examine some best practices for helping your brand stand out from the inbox crowd.
1. Get personal
Dynamic email content gives you a world of personalization options. Call your customers by name. Recall their relationship with your brand. If they just bought your new four-wheel-drive SUV, let them know about your branded range of rugged accessories and hold back mentioning the picnic basket that matches your little convertible.
Offer them insider perks that make them feel good about doing business with you and include information they'll need, such as scheduled maintenance reminders, recall information, and partner offers.
2. Raise your voice
I'm not advocating all caps here, but try to elevate your voice game. Recognize that your brand has its own personality, and keep all your communications in line with the image you want to project.
When someone speaks, the meaning of their words is only part of the message. Rambling or concise, conversational or academic, the way you convey your message is as important as the information itself.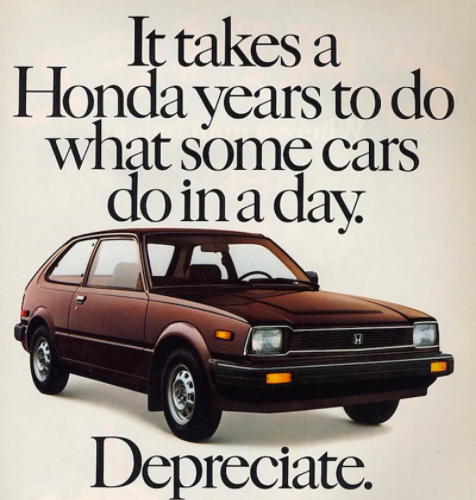 Pay attention to your tone and word choice. Luxury brands use a different vocabulary and appeal to the senses, while economy brands tend to convey a straightforward, common-sense vibe. Your voice should match your brand.
3. Key into keywords
You know how important keywords are for website SEO. Keywords are important in email campaigns, too, and for many of the same reasons. They help your readers instantly understand your message or offer, and they cement the relationship between your email outreach and your website.
4. Stick to the subject
An irresistible subject line is, well, irresistible. Your emails can't be effective if they aren't opened, and a great subject line is the key to the kingdom of reader attention. Here are some angles to consider:
FOMO: Do you have a one-day-only promotion? Lead with, "Today Only!" Are your customers missing out on some benefits of your service or facing the end of a subscription? Play this up in your subject line.
Cat killer: Subject lines that pique a reader's curiosity are going to get more opens. One that got me was, "Why is this man smiling?," with an image of the Mona Lisa in the preview. I bought Dan Brown's Inferno two clicks later. Please, though, no "one weird trick"!
Tickler: Promote your pub with a line like, "Is 2020 driving you to drink?," or your floral shop with, "Does your mother-in-law really need more chocolate?" Crocs recently ran a campaign with the subject, "Nope, still NOT going out of business. Enjoy 2 for $45!"
Make it easy: Do the work so your customers don't have to. A subject line such as, "Dinner is a click away!," or, "Save the world without leaving your sofa," is going to get a warm welcome from any tired and hungry readers.
5. Get the picture
What do polar bears have to do with soft drinks? Absolutely nothing, but every Christmas, Coke pulls them out of hibernation to shill soda. Charmin has bears, too, while Budweiser trots out the Clydesdales, and Bush's Baked Beans hounds us with a golden retriever. Why? Because people like them.
Give the people what they want. Use images that bolster your brand to give your emails some color and life. But know what you're doing -- not all file formats are suited to all images. Logos tend to render best as PNGs, photos as JPGs, and you know what to do with GIFs. Good email marketing software will help you avoid bitmapped catastrophes and steer you toward restraint.
6. Make sure your message isn't medium
There's an art to crafting effective email marketing content. Subscribe to your competitors' lists and get a firsthand look at their methods. Let yourself get a bit competitive and try to better their efforts. The average email open rate is south of 20%, which means your efforts have to beat out 80% of the marketing noise just to be seen.
To give yourself the best chance at success, tailor your content to your customers' devices. Your email software should provide responsive emails, allowing your content to reorganize itself for different platforms and screen sizes.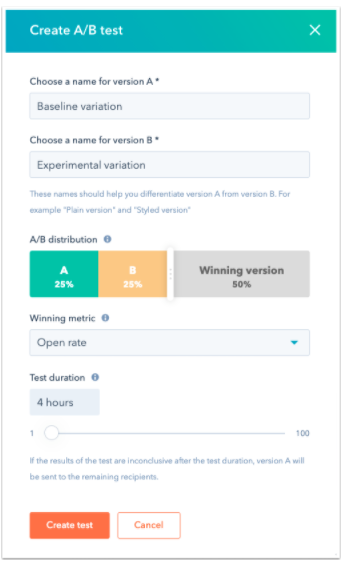 Your software has all the information you need to determine which messages are most effective. An email marketing platform like HubSpot can walk you through A/B testing to make sure you're getting actionable info. Take the time to study your performance metrics and tweak your technique.
7. Swing into action
Why are you sending this email? Each element of your email marketing strategy should have a clearly defined goal, so make sure you meet that objective with a strong call to action. Try to limit yourself to just one per missive so your metrics will give you a clear signal on what's working. Nothing helps a reader take action so much as a bright, shiny button to click.
Keep your emails on-brand
Email marketing lets you connect with your customers anytime and anywhere. Follow these tips to polish your prose, fine-tune your photos, and overhaul your offers to make sure your emails are welcome in any inbox.
We're firm believers in the Golden Rule, which is why editorial opinions are ours alone and have not been previously reviewed, approved, or endorsed by included advertisers. The Ascent does not cover all offers on the market. Editorial content from The Ascent is separate from The Motley Fool editorial content and is created by a different analyst team.