How to Create an Integrated Marketing Strategy
Many or all of the products here are from our partners that pay us a commission. It's how we make money. But our editorial integrity ensures our experts' opinions aren't influenced by compensation. Terms may apply to offers listed on this page.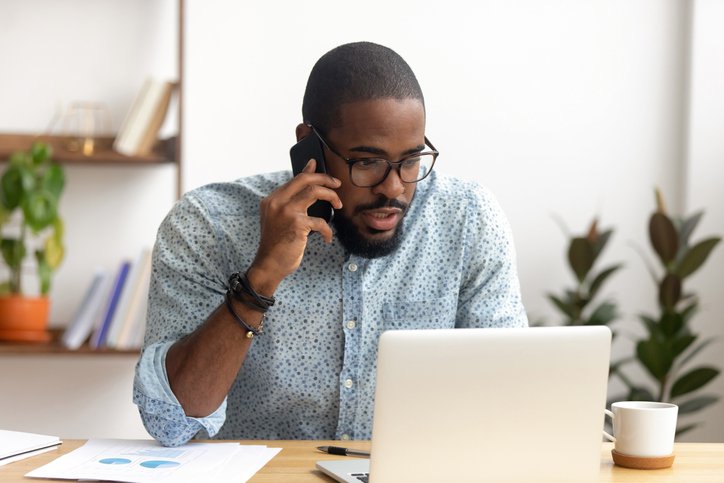 Marketing is a challenge, even for the most well-run businesses. But it's a necessity, which is why companies spend so much money on it. The top 200 advertisers collectively spent a record $163 billion on advertising in 2018, according to Business Insider.
A lot of businesses feel lost when it comes to marketing. And they have no idea how they can reach their goals and hit key performance indicators (or even know what marketing KPIs are to begin with).
They may have someone doing social media, another person creating videos, and yet another working on search engine ads -- and really no idea how each are performing or how much time is being wasted.
That's where integrated marketing comes in, and why so many digital marketing tips focus on this approach. It's a strategy that streamlines all of your inbound marketing so you're building off each other's efforts, and not competing with each other, all while producing data that allows you to understand how effective your marketing is.
What is integrated marketing?
Marketing integration refers to combining all aspects of a brand into one seamless experience for the customer, from advertising to social media.
Digital media and the internet have made integrated marketing possible, allowing marketers to improve their effectiveness by connecting all aspects of marketing into one unified, multifaceted effort.
It also allows marketers to choose multiple marketing tools to reach customers, ranging from short videos to longer blog posts to more personalized outreach.
It boosts revenue by more effectively reaching customers who wouldn't be impacted if you focused on just one marketing channel.
It helps the company more quickly move customers through the sales funnel by developing a deeper relationship with the customer.
It makes the message clearer by providing a 360-degree view of what your organization stands for and what it offers.
It makes your message more consistent, which reduces confusion and increases trust in your brand.
It saves money because you aren't duplicating efforts. For example, you're not creating two different videos to go on two different marketing channels. Instead, you're working smart and making one fantastic video, sharing it across multiple channels.
Note: When discussing marketing vs. advertising, remember that advertising comprises just one aspect of marketing, and it cannot replace all the other aspects of the process, such as organic traffic from search engine optimization, referrals, and social media, to name a few sources.
Why prioritize an integrated marketing strategy?
An integrated digital marketing strategy sounds great, but why is it important for brand positioning? Can't you just rely on a more old-fashioned marketing process? And is it really necessary to make major changes to the small business marketing plan you have now?
There are a few reasons why an integrated marketing campaign is vital in this day and age.
It creates a consistent message
A big problem with marketing is having a whole bunch of scattershot messages that don't create a unified vision of what your company does and what it produces. Worse, it can cause you to make major mistakes in your messaging that could have been caught with better collaboration.
For example, the Department of Education caught a lot of heat after tweeting a W.E.B. DuBois quote with his name misspelled, and then misspelled the word "apology" in their apology. If the entire team is in on the messaging, you can spot critical mistakes like this.
By having an integrated marketing strategy, you're taking the same message and blasting it out through different channels in different formats. Whether it's a video, blog posts, or a tweet, it communicates the same thing. This builds trust in your brand and avoids confusing customers.
It makes your sales team more effective
There's nothing worse than when a member of the social media marketing team spends a lot of time creating a promotional video, only to find out someone responsible for email marketing has created their own video with a slightly different message.
With integrated B2B marketing strategies, your team can collaborate on marketing materials and prevent duplication.
It saves money
All businesses can benefit from saving money, and you have a unique opportunity to do so as an integrated marketing organization doing things that weren't possible even a decade ago.
By avoiding the aforementioned duplication, you've freed up time for marketers to get more done so you don't have to go out and hire more people.
How to create an integrated marketing strategy
But how do you create an integrated marketing plan that will actually work for you? To be sure, it can be a complex undertaking that may be overwhelming at first.
However, there are a few steps you can take that will get you on the right track.
Step 1: Identify your customer
First, you need a rock-solid understanding of the audience you are trying to target with your campaign. Without it, creating a unified marketing outreach effort is impossible. This helps you develop a positioning strategy that can maximize your chances at success. Create a customer profile that answers the following questions:
How old is the customer on average?
What education level have they typically achieved?
What gender are they?
What job title do they have?
What interests do they have?
What are their needs and pain points?
What do they do now to solve these needs?
Tip: Pretend that your customer is a real person with all of the traits above. Take great pains to describe him or her, even giving the customer a face and a name. Create a couple more personas to describe other, slightly different types of customers your company might appeal to. That way, when you're in a meeting, you can talk about a campaign that specifically appeals to "Joe" and everyone will know immediately what kind of customer you are talking about.
Step 2: Choose what channels you want to use
An integrated marketing mix means integrated distribution of content across multiple channels, so the next step is to figure out what channels or mediums you're going to use to reach out to your customer base.
A good way to determine that is to survey your current customers. Are they on Instagram? Do they rely on Google searches? Are they fans of your blog? Do they watch your YouTube videos?
You'll want to avoid trying to use every channel out there, as that just dilutes your message. Integrated marketing communications should be more focused, so it's better to be effective at a few channels than be ineffective trying to use them all.
Go where your customers are now, based on your survey, and then continue to tailor that message as you get feedback.
Tip: Continually reevaluate how your channels are performing, as customer preferences can quickly change. Are you finding that people are flocking to your video offerings? Put more resources into that. Are they moving away from Twitter? Evaluate whether you can improve things there, or if you should move your efforts into other channels.
Step 3: Start with a content idea, and then rope in the channels
Too many companies start with whatever marketing channel they have and start creating the content for that channel, but an integrated marketing team must approach it differently.
You've got to start with a content idea or brand story you want to communicate to your customer, and then start developing a plan to split that content into multiple different types, ideally with the help of a content management system.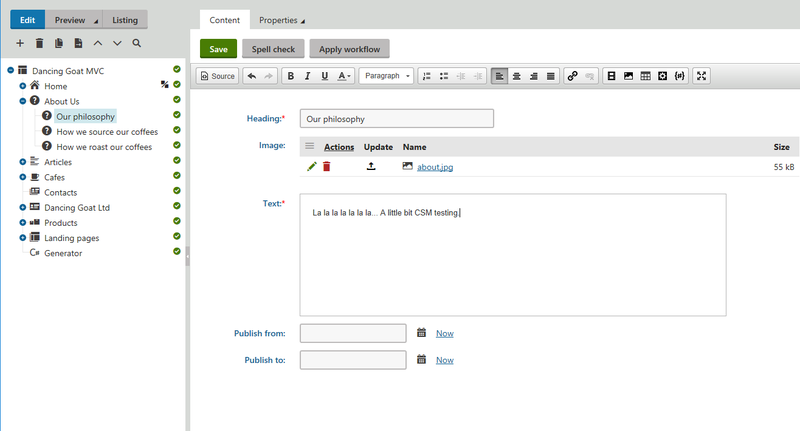 For example, GoPro launched its Be a Hero campaign by combining ads with brand-related sponsorships to create a cohesive message that hit their customers wherever they went. They used the eye-popping imagery of their GoPro cameras to advertise with pictures in outdoorsy magazines, targeted videos online, and sponsored individuals who already resonate with their target market.
Tip: Rather than focus on your product, come up with a story that you can market. If you're an IT security company that helps small to mid-size businesses, connect with a customer who you rescued from a cyber attack that could have sunk his company. Create videos, write blog posts, and pitch the story to tech media to build your brand's authority and raise awareness.
Step 4: Use marketing software
A key part of creating an effective integrated marketing campaign is to be able to always evaluate how you're doing and adjust when necessary. And you can't do that without having some powerful software that can track your performance and create custom reports that will provide valuable insights on where you should be heading as a team.
Marketing software is also capable of helping you better collaborate with your team by offering tools that allow you to communicate constantly no matter where everyone is.
If you have a content idea, you should be able to share it with everyone and get immediate feedback, as well as an indication on whether it's been done before by your company to avoid duplication.
Tip: Look for marketing software that offers analytics and custom reporting capabilities, the more powerful and detailed, the better. You never know how granular you need to get into reports, and the insights could prove invaluable.
Draft an integrated marketing strategy now
It takes a while to get an integrated marketing strategy right, but you can, and should, get started on it right now.
Schedule a meeting with your marketing team to talk about what you already know about which channels are most effective and where you're seeing results.
Then figure out where you may be duplicating efforts. Talk about opportunities where you could collaborate, and start brainstorming multifaceted stories that could be used on multiple channels.
The results can be a framework for a more formal marketing strategy to present at a follow-up meeting once you are able to put it all together.
We're firm believers in the Golden Rule, which is why editorial opinions are ours alone and have not been previously reviewed, approved, or endorsed by included advertisers. The Ascent does not cover all offers on the market. Editorial content from The Ascent is separate from The Motley Fool editorial content and is created by a different analyst team.
Suzanne Frey, an executive at Alphabet, is a member of The Motley Fool's board of directors. The Motley Fool has positions in and recommends Alphabet (A shares) and Alphabet (C shares). The Motley Fool has a
disclosure policy
.