How to Determine Your Team's Marketing Objectives
Many or all of the products here are from our partners that pay us a commission. It's how we make money. But our editorial integrity ensures our experts' opinions aren't influenced by compensation. Terms may apply to offers listed on this page.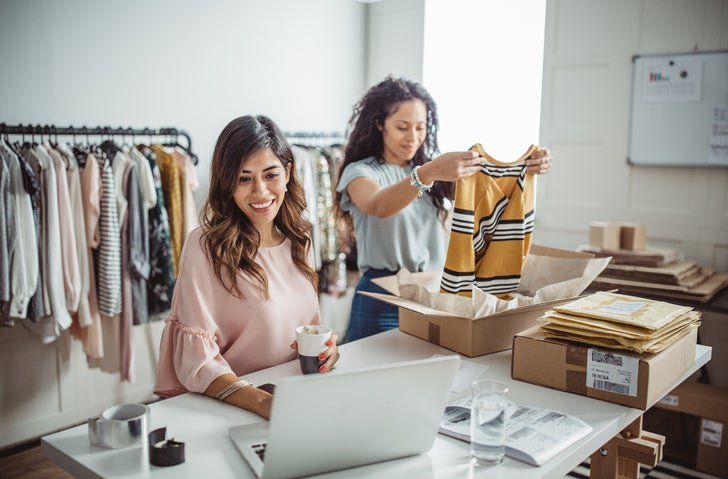 Clear and actionable marketing objectives are vital for an organization seeking to improve their sales. This guide will help you understand how to craft a strategy with effective marketing goals.
One of the chief principles of marketing is that you have to understand your target market. But even if you understand your niche, it won't do much good if you don't have an effective marketing campaign -- and you can't put one together without first defining your marketing objectives.
But doing so can be intimidating because it requires a fundamental review of your company's mission and your resources to figure out what are the clear, actionable steps you should be making to market your brand. This is especially important for small business marketing when the company doesn't already have a strong foothold in the market.
Once you've done that, you will find your integrated marketing efforts will be far more effective.
There are a few things to understand about marketing objectives before you get started.
Overview: What is a marketing objective?
A marketing objective is a goal that an organization sets to achieve a competitive advantage in the marketplace and build a brand.
While there are many types of marketing strategies and varied approaches to creating a marketing plan, a marketing objective in general focuses on laying out a clearly articulated accomplishment that an organization could achieve, such as brand recognition in 10% of target customers or 250 qualified leads per month.
What to consider when determining marketing objectives
While ultimately your marketing objectives are up to you and will be highly dependent on your business, there are four things you must consider when choosing your marketing objectives.
Have a strong company vision in place
To lay out good objectives, you first need a comprehensive company vision that lays out what you're trying to accomplish as an organization.
Determine what your niche is as a business, and then figure out what you'd have to do to communicate that message to your target audience.
For example, GoPro has successfully built a customer base from young, active customers by putting together an ad campaign spanning many marketing channels that focuses on daring and adventurous feats by people using their equipment. Some of their marketing objectives could be to sponsor a certain number of extreme sports competitions around the globe, or to make deals with X number of social media influencers.
Track the data
Business metrics are vital to your marketing team's success. You should be able to identify how many leads you are creating, how many influencers you've signed up to promote your product, and any other metric that is important to determining whether you met that marketing objective.
Use email marketing software, social media software, or CMS software to track your team's activities.
In the GoPro example, they likely track views of their many YouTube videos or mentions on social media.
Make objectives specific
A lot of organizations make the mistake of not properly defining objectives. They leave those objectives, like "become more relevant in the IT security sphere" when they should create a more specific, numbers-based goal of "get 20% more leads in the next quarter."
Going back to the GoPro example, total views of YouTube videos and mentions on social media is something quantifiable, as opposed to "make lots of quality videos on YouTube" or "get involved in the social media conversation."
How do you set marketing objectives?
Creating a marketing proposal is relatively straightforward, but this is a step that is not to be rushed: you need to involve everyone and craft measurable marketing objectives that fit with your organization's mission.
Step 1: Review your organizational goals
Every objective, marketing or otherwise, must build toward your overall organizational goals.
Read through your company's vision and strategy and come up with ideas on what steps you could take that would get you one step closer to realizing the dream that your strategy lays out. If the objective doesn't move you in that direction, it's just a distraction and should be discarded.
Tip: If you're having trouble finding organizational goals, that could be a sign you need to go back a step further and put together a firm and clear vision for the company.
Step 2: Brainstorm with the team
It's important to not try to do all of this on your own. Set up a meeting with your marketing team to hash these out. They can tell you what is possible and what is not.
Ask everyone to prepare for the meeting by coming up with some of their own objectives, and then go around the room to talk them out and determine what marketing collateral will be necessary to do the job.
Tip: You should also involve your sales team, because they can tell you what kind of output from the marketing team would help them close more deals.
Step 3: Define the objectives
With everyone having weighed in, you should put together an initial list of objectives and then set up a follow-up meeting to go over them. Here you can talk in more granular detail about these objectives, such as whether the time frame is realistic, or whether the right people are assigned to the right tasks.
Tip: Remember, these objectives need to be clear and measurable, nothing vague. Ask yourself, how would I prove that we achieved this objective? If you aren't able to articulate what success looks like, you need to do more work to define the objective.
Step 4: Create a marketing strategy
Now that you have marketing objectives laid out, it's time to build a marketing strategy around them. Create a step-by-step process that describes how you will achieve each objective, and in what time frame. It should also identify the stakeholders, and who will be responsible for what.
Tip: Being specific when defining marketing objectives should help you identify clear next steps. Break down the steps as much as possible to create easy actions the team can take to increase the likelihood of achieving the objective.
Step 5: Measure the results and then regroup
Think of the objectives as a cycle rather than a journey to an end goal. Once you've completed steps 1-4, you need to measure how you performed on a regular basis, perhaps quarterly, and then get together to talk it through.
What went right? What didn't? Did we achieve marketing goals? What should we do differently in the next quarter?
Tip: Use software to track important marketing metrics, such as leads and website traffic. Many software options can create detailed reports that can help you spot trends or weaknesses.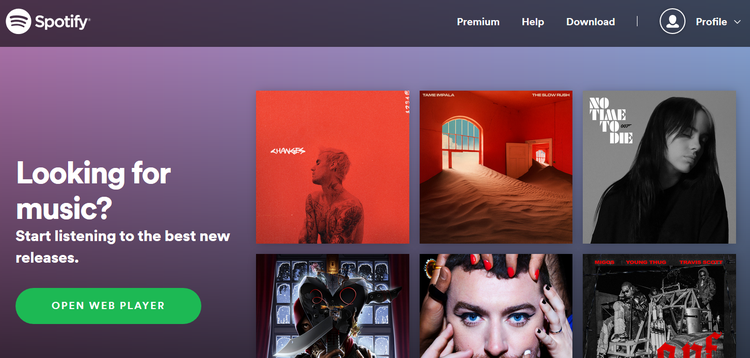 Examples of common marketing objectives and KPIs
But what should your objectives look like? Again, that will vary widely based on factors such as your industry, what your overall goals are, and what your target market looks like. However, here are a few common marketing objectives that might help you come up with your own.
Increasing brand recognition
A common goal of marketing campaigns is to increase people's awareness of your brand. If people don't know who you are, they will not buy your product or service, so it's important to know just how many customers in your target market have heard of you.
Improving brand trust/reputation
A corollary to brand recognition is brand trust or reputation. You want customers to not just know who you are, but think of your brand as one they can trust to provide a good experience.
Increasing incoming leads
When it comes to making sales, incoming leads can make or break your organization. It is important for most companies to increase the number of qualified leads coming into their sales funnels.
Increasing website traffic
An increasing percentage of websites these days rely on Internet sales, so increasing website traffic is a common goal for companies hoping to put their products in front of more people. You might focus on digital marketing terms like click-through rate (CTR), cost-per click, and impressions.
Identifying new lead sources
Having all of your eggs in one basket when it comes to marketing is a risky strategy, so it's important for organizations to identify new sources of qualified leads.
Improving customer service
Customer service is vital to customer retention, and it raises the prospect that those customers will buy other products from you in the future or spread the word about how great you are to other potential customers. As a result, companies often seek to improve their customer service as a marketing strategy.
Defining marketing objectives now will help marketing efforts later
Determining your marketing objectives will help you determine what steps you should be making, such as whether to spend more time on website marketing, account-based marketing, or other types of marketing efforts.
When you properly lay out marketing objectives after spending a sufficient amount of time researching them, you make your marketing more focused and therefore more effective across the board.
That's why it's important to schedule time now to, even if it's just a couple of hours, to get the ball rolling. The sooner you do it, the sooner you'll see positive results in your company.
We're firm believers in the Golden Rule, which is why editorial opinions are ours alone and have not been previously reviewed, approved, or endorsed by included advertisers. The Ascent does not cover all offers on the market. Editorial content from The Ascent is separate from The Motley Fool editorial content and is created by a different analyst team.
The Motley Fool has no position in any of the stocks mentioned. The Motley Fool has a
disclosure policy
.