A Beginner's Guide to Status Reports
Many or all of the products here are from our partners that pay us a commission. It's how we make money. But our editorial integrity ensures our experts' opinions aren't influenced by compensation. Terms may apply to offers listed on this page.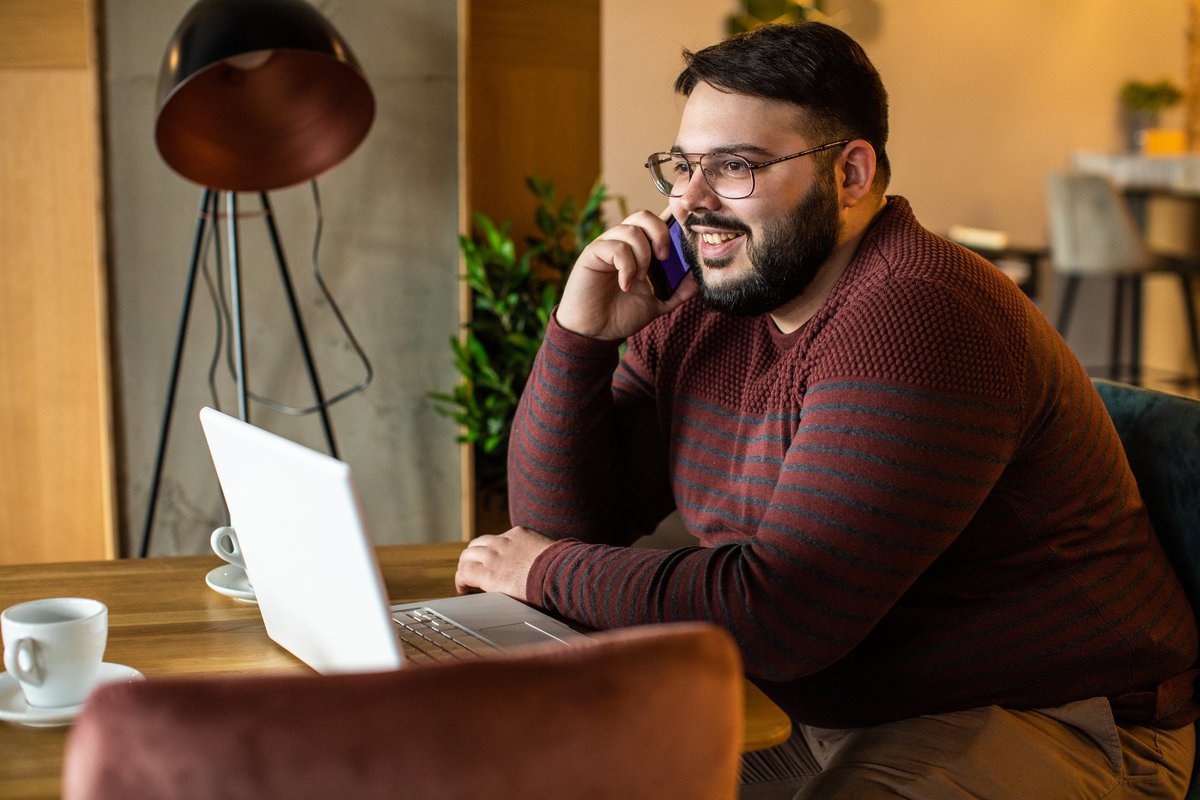 It's impossible to keep a project on track without knowing how each step in the process is proceeding. Status reports track key milestones and potential challenges to avoid missed deadlines.
A few days into a new marketing manager position, I asked for a project status update. The two direct reports responded, "We don't know." The organization didn't have a project management plan. Both employees summarized their contributions but were exasperated. They needed information from other departments to move forward, but answers were unavailable. They didn't have an explanation or an estimated timeline.
Implementing a project management system would have been the ideal solution. However, the company wasn't ready to embrace a big change. Introducing status reporting was an easy way to increase project efficiency while taking small steps toward a more formal approach to project planning.
Overview: What is a status report?
Status reports summarize project progress. Such a report can also serve as a project tracker by comparing work completed to a forecasted plan. The purpose of a status report is to update all stakeholders on the workflow, which also allows for the early identification of any issues that could derail a project.
4 types of status reports
The project itself drives the type of status report that will be most effective. Here are the most common types of status reports.
Internal status report
These reports stay in-house. They should be frank, candid conversations about how a project is tracking toward the end goal. If something has gone awry, this is the place to be transparent in sharing that information.
The frequency and level of detail included varies based on the audience. A department manager may request weekly updates with specific details on project activities. That manager then uses the information to create a big-picture progress update for sharing with other departments on a monthly basis.
Client status report
Clients are eager for information on how a project is progressing, and status reports can keep them up to speed. The reports should be honest, transparent, and optimistic. A project update summary is a good time to highlight any information or resources the client needs to provide for the project. Share the report with colleagues before sending it to the client to make sure there are no errors or red flags.
Variance report
Project proposals are based on the resources needed for the job, whether that relates to staff time or raw materials. A variance report shows how actual costs are tracking against estimates. It will also highlight how the project is doing on time and whether it's ahead, behind, or right on schedule.
Project close report
It's natural to breathe a sigh of relief when a project is complete. The culmination of months (or more) of time and energy is worth a celebration. It's also a chance to review the project workflow and outcome. A project close report should highlight achievements, lessons learned, and recommendations for process improvement.
What you can include in your status report
The trick is providing enough specifics in a project update to inform without overwhelming readers. Knowing whom the report is designed for -- a client, CEO, or supervisor -- can help guide the level of specifics required.
Here are a few types of data that can be useful information to include in status reports.
Project goals
Outline the project purpose. Individuals getting this report may not have participated in all conversations and decisions related to the project launch. Including goals in a status report makes sure that everyone is on the same page.
Upcoming deadlines
Projects are like building a house. There is an order to which steps are completed before moving on. Knowing when each activity is slated for completion guides preparation for the next step. Deadlines give structure to the project throughout the process and keep the team working to a target completion date. Including dates in status reports, be sure everyone involved is aware of when their services will be needed.
Choose which details and deadlines to include based on the report recipients. Departmental status reports dive into the minutia, while updates to company leaders are less detailed and instead focus on major milestones.
Time allocations
Project quotes are based on the amount of time staff devote to an assignment. Highlighting the time spent at regular intervals allows for comparisons to estimates. This information gives insight into profitability, which can better inform future estimates.
Challenges and obstacles
Even the smoothest project is likely to encounter obstacles along the way, so including challenges in status reports gives stakeholders warning of potential problems. Sharing this information encourages brainstorming for workarounds.
These are a few obstacles worth including in a status report:
Missing client feedback
Staffing issues
Unavailable raw materials
Changing vendor prices
6 tips for creating effective status reports
Easily add status reports to your project management steps with these six tips.
1. Stick to a schedule
Status reports are only helpful when they are consistent. Choose an interval based on the project type, the audience, and project length.
These are commonly used timeframes for sharing status reports:
Weekly
Monthly
Bimonthly
Quarterly
2. Use graphs and charts
Remember that a picture is worth a thousand words. Graphs and charts translate complicated data into simple summaries of overall project progress and budget allocations. Gantt charts are a popular choice for presenting information that takes time to process.
3. Be diligent with data
Status reports are only as useful as the information provided. Getting organization-wide buy-in can take time. Emphasize how accurate data contributes to project success, which drives profitability and, ultimately, salaries or bonuses.
4. Be succinct
No one has time to comb through pages of updates. Keep status reports short and to the point. An outline with short descriptions and bulleted lists helps readers quickly identify key information.
Highlights: "On March 3, we kicked off the video project for client XYZ."
Challenges: "Client has specified that their CEO must appear in the video, but we have been unable to schedule time on his calendar."
Approvals needed: "The department head is awaiting approval from the executive director to purchase a needed software license."
Recognize that a client needs different information than a CEO, senior vice president, or project manager. Choose the tone and level of detail appropriate for each.
5. Include goals and milestones
Recap the intended project goals on every status report. Summarize the intended outcomes so that others can offer feedback or suggestions that may support the overall goal. Also highlight when key milestones need to be achieved. Calling attention to these action items helps to move the project along.
6. Use a traffic light model
Everyone knows that red means stop, yellow signals caution, and green means go. Color-code activities and deadlines in the status report as indicators to readers. They will quickly realize what is going well, what carries a warning, and what may be a major roadblock.
Take it one step at a time
Project planning software is the ultimate tool for collecting information that can be transformed into useful status reports. Still, not every company is ready to make an investment in a paid service.
Luckily, there are plenty of templates available online that can be tweaked to fit your project needs. Look for options that allow you to add or subtract fields as needed. Templates that offer collaboration features allow for team members to view status reports and contribute to updates in real time.
Status reports can streamline processes and improve profitability in most companies. To make the most of project updates, share the information freely and regularly with stakeholders.
We're firm believers in the Golden Rule, which is why editorial opinions are ours alone and have not been previously reviewed, approved, or endorsed by included advertisers. The Ascent does not cover all offers on the market. Editorial content from The Ascent is separate from The Motley Fool editorial content and is created by a different analyst team.
The Motley Fool has no position in any of the stocks mentioned. The Motley Fool has a
disclosure policy
.