A Small Business Guide to QR Codes
Many or all of the products here are from our partners that pay us a commission. It's how we make money. But our editorial integrity ensures our experts' opinions aren't influenced by compensation. Terms may apply to offers listed on this page.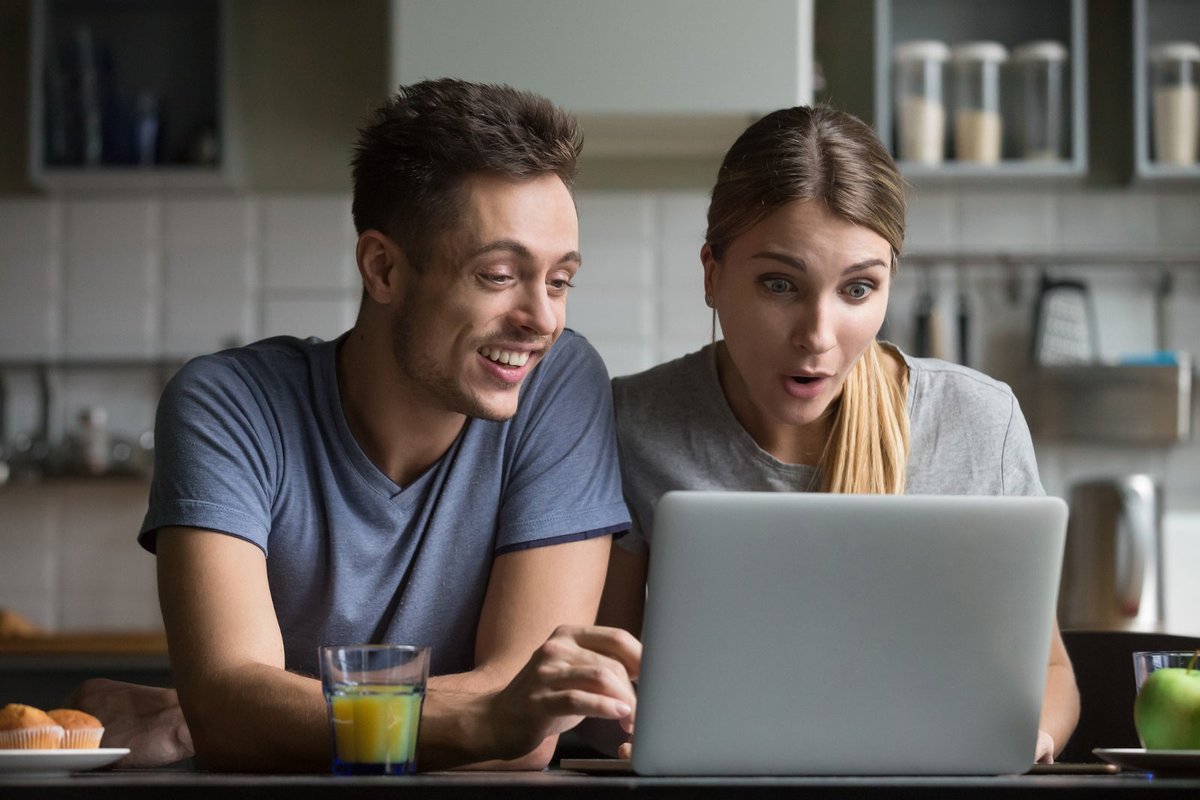 Want a simple way to enhance your marketing, sales, customer service, and engagement efforts? Learn how quick response (QR) codes, which are easy and inexpensive to use, can aid each of these areas.
I find new technology fascinating, but I'm also suspicious of the latest and greatest applications promising to revolutionize the business landscape. Interesting ideas, like Elvis, are everywhere, but if I can't draw a direct line from cost to implement and use to generating revenue, forget about it.
Short-form video content with Hollywood production values and stars, for example, sounds like a winner. That big idea was Quibi, which lasted barely six months while burning through $1.75 billion.
So it might seem too good to be true if I told you the humble quick response (QR) code, inexpensive and easy to use, can extend your small business's marketing, sales, customer service, and feedback processes. Fear not! We'll examine QR code basics and the multiple ways they can impact your bottom line.
QR codes vs. barcodes: What's the difference?
Everyone is familiar with the Universal Product Code (UPC) used by barcode inventory systems on items in stores, which were introduced in the mid-1970s. Since then, multiple industries have developed specialized barcodes that encode different information read by inventory or retail management software scanners.
Book publishers, for example, use Bookland EAN barcodes generated using a book's unique ISBN number, price, and currency.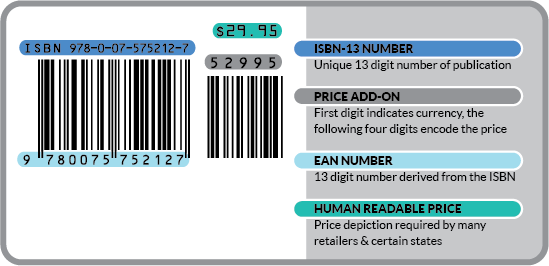 Introduced in 1994, QR codes are useful because they're not specifically designed for inventory management like most of their counterparts. Sure, you could use them for retail management, but they are more flexible because they store user-defined information and can trigger different actions when scanned:
Display text or an image
Go to a website
Send an email or text message
Fill out and submit a form
Call a phone number
Download a file or document
Post a comment to social media
Some smartphone cameras scan QR codes by default, or you can download one of the many free QR scanner applications. Either way, your phone's camera is used as a QR reader for codes like the one below.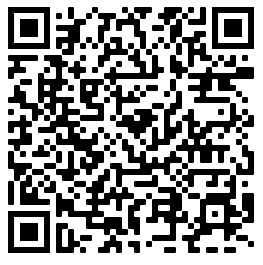 More recently, many point-of-sale (POS) systems are incorporating QR codes to facilitate contactless payments.
How do QR codes work?
QR codes use machine-readable black-and-white squares to encode information. Choose from two QR code types: static and dynamic. A static QR code has fixed content in it, so if you had a typo in a message or web address-- such as using "Start" instead of "stars" as in the QR code above -- your only option to correct it is to create a new one.
A dynamic QR code allows you to change its information as needed because thanks to technical wizardry the content is actually stored outside the code.
The more information a QR code contains, however, the more -- and smaller! -- blocks it uses. Keep your QR code simple, so it has larger blocks. This makes the scanning process more accurate and allows you to use scaled-down QR codes that remain readable.
The sample QR code I used earlier contains 132 characters, so its pattern is more complex with smaller blocks than the one below, which encodes a 22-character shortlink to a website with critical information everyone should know.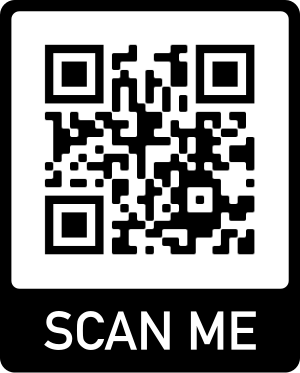 Even a cursory online search will turn up plenty of free QR code generator websites. While most of them create static, black-and-white codes for free, paid plans add extra features such as advanced design options, customizable dynamic codes, and analytics tracking.
4 ways your business can use QR codes
QR codes can enhance marketing, sales, customer service, and feedback processes. While they're easy to create, don't slap them willy-nilly on everything possible. Use a targeted approach, and track their performance to identify where you're getting the best return.
It's also important to use them where people can safely scan them at their leisure. I've seen them on billboards -- that seems dangerous! -- and in pre-movie ads in theaters where nobody has time to scan a code before it's off the screen.
1. Marketing
When I needed to buy a new car a few years ago, I went to auto dealerships on a Sunday evening when they were closed, so I wouldn't be confronted with dog-eat-dog salespeople. Almost every sales sheet on the cars at the lots included QR codes linked to more information about loans, warranties, and available discounts. It was great checking this out at my own pace without anyone hovering around me.
QR codes help market your products and business by providing:
Product information: Put QR codes with expanded pricing, sales, and related information on products, merchandising displays, and print marketing collateral.
Coupons: Create ongoing or one-time QR codes that link to coupons and discounts. Make different QR codes -- even if they link to the same coupon -- for different promotional events, locations, and marketing pieces to track which ones perform best.
Business information: Link to your website on promotional materials, put a QR code on the front door of your brick-and-mortar location, and include one on business cards.
Traditional print retailer promotions are a crapshoot: You may pay for an ad in a newspaper, send out direct mail pieces, or hand out flyers, but it's impossible to determine your actual reach. Like other digital marketing, however, QR codes generate granular performance information, such as number of scans over time, devices used, and locations.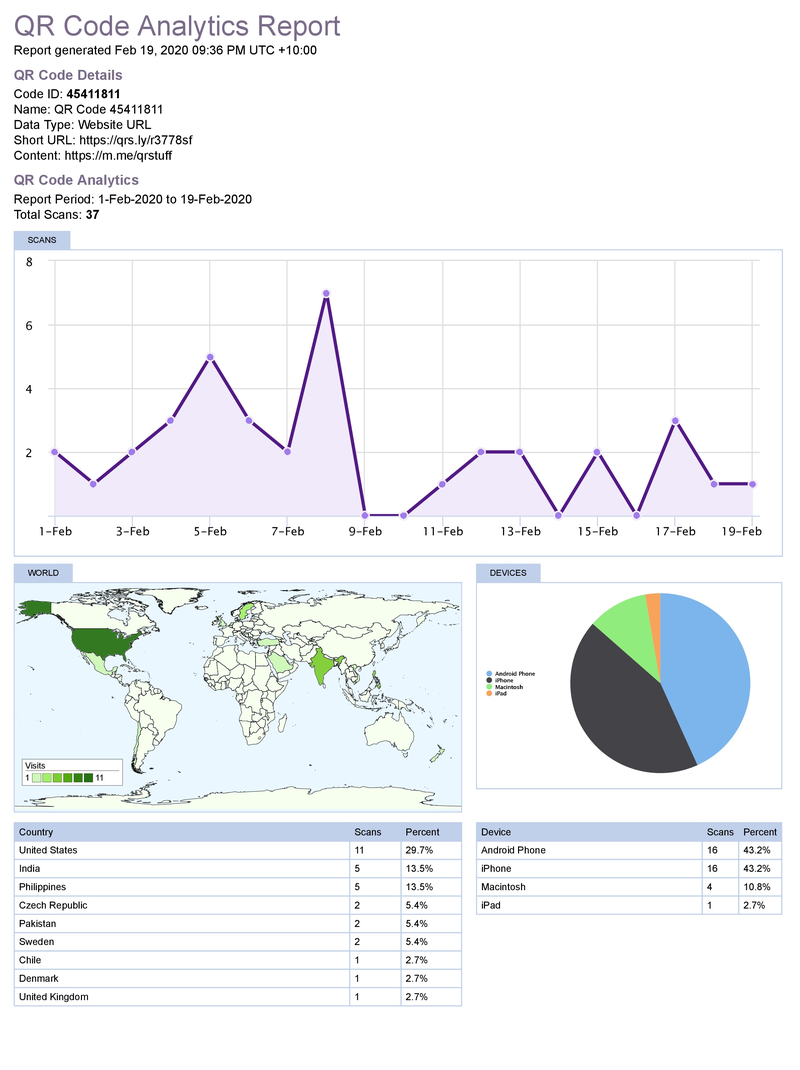 While many QR code generators make free static codes, advanced analytics reports require a paid plan. Research the best QR code providers to find the one that matches your needs and budget.
2. Sales
QR codes also facilitate sales and payment processes. For example, if you have a product with add-on features or that requires supply refills, create a QR code in its accompanying documentation that links to your online payment gateway.
A more recent QR code application is in-person contactless payments. Customers can use the PayPal app, for example, to scan a merchant's QR code, enter the amount due, and send it to complete the transaction.

Other major point-of-sale (POS) systems such as Shopify and Stripe either have built-in QR code payment functionality or integrate with third-party apps to do it.
3. Customer service
I got interested in QR codes in the 2000s when I was a textbook publisher. Supplemental digital materials were the big new thing, so we used QR codes linked to online resources, videos, and downloads. Even better, students with a smartphone could access them directly from a textbook without logging into a website.
Use QR codes to build out your customer service materials and processes:
Instructions: The problem with printed instructions is that they evolve over time as you get feedback about their strengths and weaknesses. Include a QR code on the print copy that links to the latest online or PDF version.
Videos: I look for YouTube videos whenever I work on my car or motorcycle to get expert advice, but what I find is often hit-or-miss. Link to your own tutorials and how-to videos, so customers have the best information.
Contact customer service: When users do have questions, a simple QR code can let them call your customer support department or send an email requesting help without looking up contact information.
Customer service also includes helping people at your business. For example, I spent a couple of years working in a craft beer brewery taproom on the weekends, and we had a steady stream of customers asking for the password to the public WiFi network. Instead, we could've displayed an easy-to-scan QR code that allowed everyone to connect to it on their own.
4. Customer feedback
In the past, each retail transaction was seen as a one-time event that ended with payment. Today, customer lifetime value (CLV) is the dominant paradigm. Instead of viewing a purchase as a one-off transaction, it's part of an ongoing relationship designed to generate maximum revenue from each customer through repeat sales.
QR codes help solicit feedback from customers to maximize CLV:
Ratings: Encourage customers to write freeform comments and leave ratings on your website or submit them to your customer service department.
Social media: Make it easy for customers to share their purchases and shopping experiences on Twitter, Facebook, and other platforms.
Surveys: Use targeted surveys at multiple points in the customer journey such as following a transaction or customer service experience.
The feedback process is made more convenient for customers through the use of QR codes incorporated into existing interactions as with the receipt below.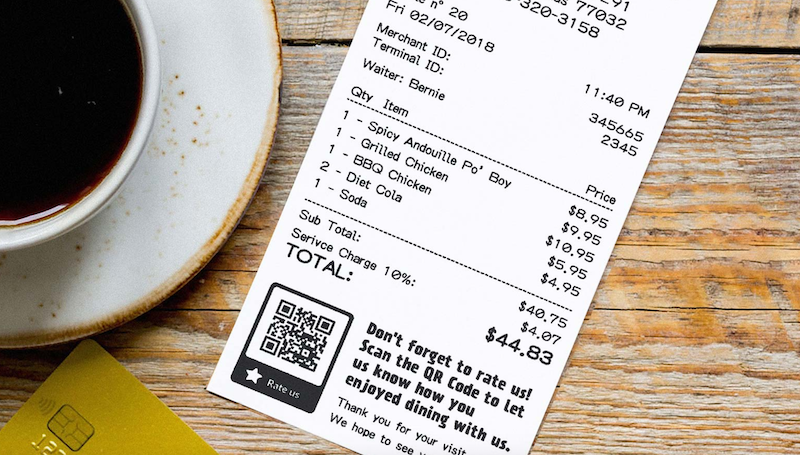 Here's a tip: Offer customers a coupon or enter them in a giveaway to increase response rates.
Taking care of business (TCB) with QR codes
From online retail sales to traditional brick and mortar to retail arbitrage, using QR codes helps increase revenue and generate actionable insights in multiple business areas. To awkwardly paraphrase The King of Rock 'n' Roll, you'll be TCB with the QRCs.
(Thank you, thank you very much!)
We're firm believers in the Golden Rule, which is why editorial opinions are ours alone and have not been previously reviewed, approved, or endorsed by included advertisers. The Ascent does not cover all offers on the market. Editorial content from The Ascent is separate from The Motley Fool editorial content and is created by a different analyst team.
Randi Zuckerberg, a former director of market development and spokeswoman for Facebook and sister to Meta Platforms CEO Mark Zuckerberg, is a member of The Motley Fool's board of directors. The Motley Fool has positions in and recommends Meta Platforms, Inc. and PayPal Holdings. The Motley Fool has a
disclosure policy
.