How to Use Instagram Live to Make Your Small Business Come Alive
by Anders Hjorth | Updated Aug. 5, 2022 - First published on May 18, 2022
Many or all of the products here are from our partners that pay us a commission. It's how we make money. But our editorial integrity ensures our experts' opinions aren't influenced by compensation. Terms may apply to offers listed on this page.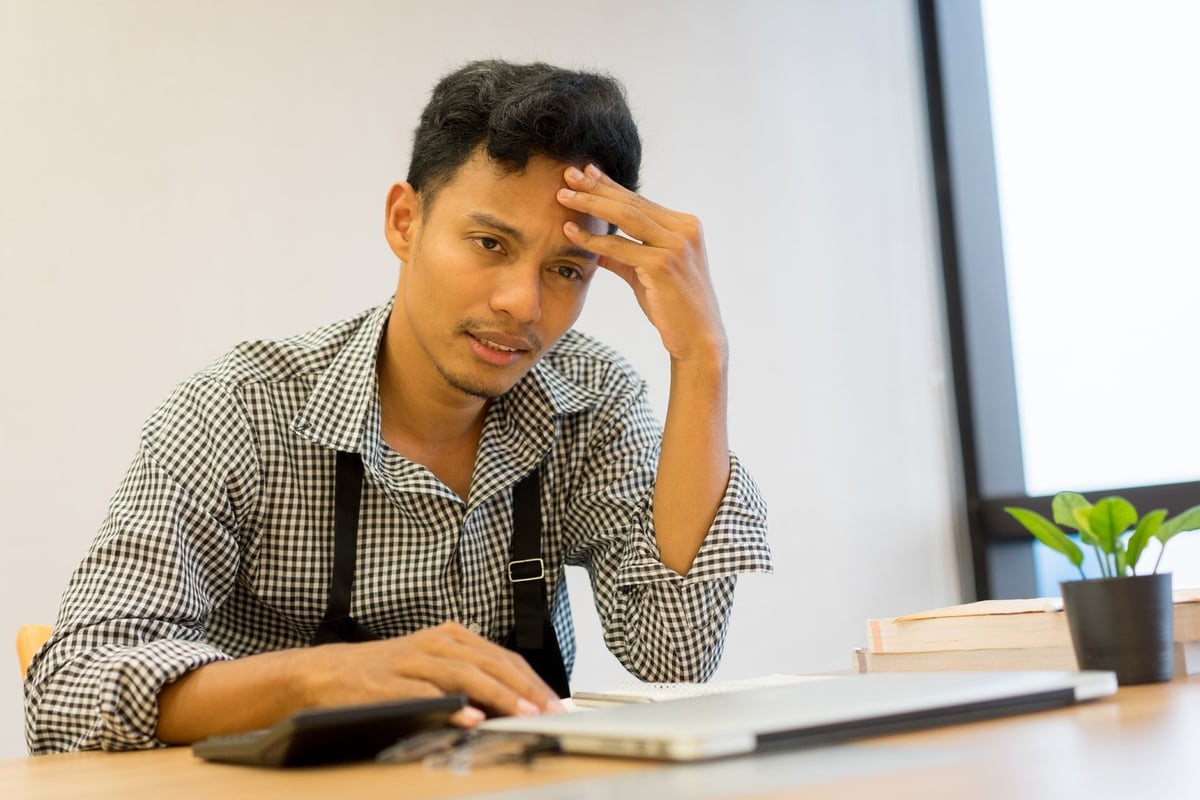 With Instagram Live, you can reach your customers directly; showcase events, products, and services; and inject some personality into your social media marketing plan.
A small business owner has to embody so many things at the same time: a visionary, a salesman, a coach, an accountant, a customer service rep, and sometimes even a night worker or holiday replacement.
And with Instagram live, you have the opportunity to become a film star as well! Nobody is better suited to be the face of a brand than its creator and daily manager: you!
The good news is that technology is making it easy to do all of the practical tasks that, in the past, made filming something only large companies with extensive budgets could consider.
Today, any business can do an Instagram live stream and reach its end users with visual and engaging stories that can help build its brand.
6 steps to use Instagram Live for social media marketing:
Prepare your audience
Prepare the scenario
Prepare mentally
Go live
Optimize the replay
Learn for the future
Why should your business use Instagram Live?
In today's uncertain environment, where social distancing has become important and in-person events are fewer, a live video session can be a great approach to social media for small businesses.
It can replace conferences or trade shows in your social media content calendar, and it can allow you or other members of your company to engage face-to-face with clients and prospects.
Showcasing the founder or the owner of a business on social media is a huge communication opportunity. And it's something larger companies cannot easily do, which is all the more reason to take advantage of it.
In practical terms, the personal branding of the CEO can be just as important as the company brand itself. Sometimes, the two even blend together or reinforce each other.
There are a number of good reasons a live instagram stream should be part of your social media strategy. Clients and prospects are people like you and I, and they use social media.
Today's consumers are becoming accustomed to direct interaction with businesses, and they expect to find the companies they buy from on social media. They are looking for authentic businesses with real people, rather than robotic telephone conversations and incident ticketing systems.
In more advanced strategies, live video can be used as a component of an inbound marketing approach as a means for a prospect to stay in contact with your company, or even an invitation to register for a service or a trial.
Live video in your own social media marketing plan can bring that level of direct interaction, of authenticity, and it can enable you to gather unique insights into your audience and client base.
How your small business can go live on Instagram
It's easy to do a live video on Instagram. So easy that the "what" becomes much more important than the "how": what content you stream and what story you tell. IG live streaming requires a fair amount of preparation to make it worthwhile for your business.
First, you as a person need to get past the fear of looking silly. Then, you need to prepare for the live session. Make sure the timing of your live session is compatible with posts you have scheduled on Instagram.
You should also consider that, as opposed to Facebook Live streams, on Instagram, the live stream will not go into the feed of publications; rather it goes into your IG Story.
People will be able to interact with you in real time if they are on the platform and see the animated ring around your profile image while you're live. They can ask questions, and you can even invite them to join the live session with you.
After you end your session, it's smart to optimize the outcome of your investment by redistributing the content, and finally, make sure to learn from the experience.
Step 1: Prepare your audience
As with real-life events, you shouldn't just improvise a live Instagram session any old time. Your very first step for an Instagram live session is to prepare your audience for it.
Create interest for the event by asking for topic ideas via a poll or a question box, and make sure to alert your audience to an upcoming event some time ahead. Think of it as teasing and pre-engaging with your audience.
If you're really ambitious about a particular live session, you can create a social media campaign to promote it, or perhaps send an email to your client base.
This could have the additional effect of making newsletter members aware of your Instagram account, which might boost your IG following.
Tips for preparing your audience
Prepare your audience about a week ahead of your IG live session with posts, polls, and questions to learn about their interests and inspire curiosity.
Make sure to share the scheduled time of your upcoming live session, and use reminders in other posts. Try to invite users individually for maximum engagement.
Objectives: An IG live session is very different from an IG post. The objective of a live session is the user engagement you generate, and it's difficult to integrate this into your social media analytics and compare it with other activities.
Think outside the box: Don't limit your audience preparation to social media communications. Consider other ways to generate interest: Ask community managers or digital marketers for their best tips.
Step 2: Prepare the scenario
In order to find your topics and get your hashtags right, social listening can be a great solution, but you might already know what your theme will be.
To find ideas for the scenario for your live stream, seek inspiration from the live streams that other people or brands are conducting on Instagram. You can also look for saved Instagram live streams that have been republished on YouTube.
You also need to consider the physical features of your live stream. Will you be sitting at a desk, standing outside, or moving around? Decide and prepare for these things beforehand, because once you go live in front of your screen, you tend to go blind to everything else.
Tips for preparing the scenario
Pick your location, detail any movements you'll make during the live session, and make sure you don't have any compromising background objects or personal or confidential information visible.
Write a short script for your live session, and put the main steps in large print on a piece of paper somewhere behind the screen.
Understand the audience: You've prepared your audience for the session, but you can also analyze their interest in more detail. Try Sparktoro's new audience tool to find topics your audience is interested in.
Light and angle: Aim to do your live stream session using natural daylight as your lighting, and look in the direction of the light when filming so you're lit up homogeneously. Make sure the angle is favorable for the way you appear -- it's typically most flattering to hold the camera at the level of your face or slightly higher.
Write your end sequence down: While you're fully concentrated on your live performance, it can be easy to forget how it should end. There's likely an important message or takeaway you want your viewers to remember, so write down the end sequence on a piece of paper, and have it close by.
Step 3: Prepare mentally
Do you ever get a little nervous when you've invited a lot of people to a party at your house? You've sent out invitations and ordered the food and drinks, but now you're starting to doubt yourself.
Will your guests even show up? Will they like your house? Will they be disappointed in you or your party, somehow?
You might experience a similar feeling before an IG live stream. You'd be surprised how many people question themselves in some way:
"What will people think of my face?"
"I don't like to put myself forward."
"I'm shy."
"I don't want anybody around me while I go live."
There's only one solution to that problem, and it has been brought to you by Nike as its motto: "Just do it."
You won't get hurt, you will certainly learn something, and you'll very quickly become comfortable with it.
Tips for preparing mentally
We're only human, so we worry and get nervous. But your human qualities will make your video authentic. Nobody expects you to be a TV presenter or a film star in an Instagram live. Just be yourself, and communicate like you would when sitting in front of a person.
Warm up your voice: Look up some voice-warming exercises on YouTube to go through before your live stream.
Do a dry run: A practice run -- where you go through your entire script without actually having the camera on -- can calm your nerves and allow you to practice your wording.
If you feel ridiculous, it will probably be even better: Don't be afraid of making mistakes. Just carry on after an "oops" and pursue your presentation. Sincere goof-ups can make you appear more authentic and accessible.
Step 4: Go live
Now you're ready to go live! The time is approaching, and you're set up with your script, your end sequence on paper, and a glass of water on the side. Just do it.
While you're live, there are a number of things you can add to your stream, such as question stickers and filters, but before trying to use them, you should probably get comfortable presenting live with simply your face and your voice.
Tips for going live on Instagram
Click on the camera icon at the top left, scroll over to "Live," and tap "Go live." Instagram will verify your connection before indicating that you are now live and can start your session. It will go on until you press "End."
While you're live, there will be a ring around your profile image in your Story that shows users you are currently streaming live. All of their comments and reactions will be shown on the live stream screen. After you end the live session, it will be visible on your Story for 24 hours.
Save your live stream: At the end of your Instagram live stream, remember to save it for further use. There is an option to do so that appears on the screen, but you can easily forget to press it before it disappears. There are ways to grab it afterward if you forget, but they require plugins and additional work.
Make it short: User attention on social media is limited. Too many pauses or hesitations can cause your viewers to abandon you. Make your live sessions short and dense.
Step 5: Optimize the replay
The Stories feature on Instagram was inspired by the ephemeral messaging Snapchat is famous for. Once it has appeared, it disappears. On a Story, your IG live stream will live on for 24 hours after it was recorded.
If you save it, you can use it in your feed and elsewhere. When you have a valuable live session, you should save it and optimize its life cycle and its reach outside of the Instagram Story itself.
Tips for optimizing the replay
As a first step, be sure to save the video when the live stream ends. As Instagram is integrated with Facebook, you'll have the option to share it directly with your connected Facebook account. Put it on IG TV, share it to Facebook, and extract it and publish it to YouTube to extend its life.
Social media ROI: It's often challenging to show the ROI of social media. Optimizing the replay allows you to capitalize on the investment in time and resources you made in planning, preparing, and advertising the live session.
When you're on stage, nobody sees the audience: Nobody has as many followers as they deserve or desire, but never wait until you have "enough" followers to go live on Instagram. By optimizing the replay, you are multiplying your reach across all of your channels.
Step 6: Learn for the future
If this was your first live session on Instagram, then this step is the most important one.
It will be difficult to measure the profitability of your live sessions. Stories don't share the same social media metrics as normal posts on Instagram. Consider them in a category of their own.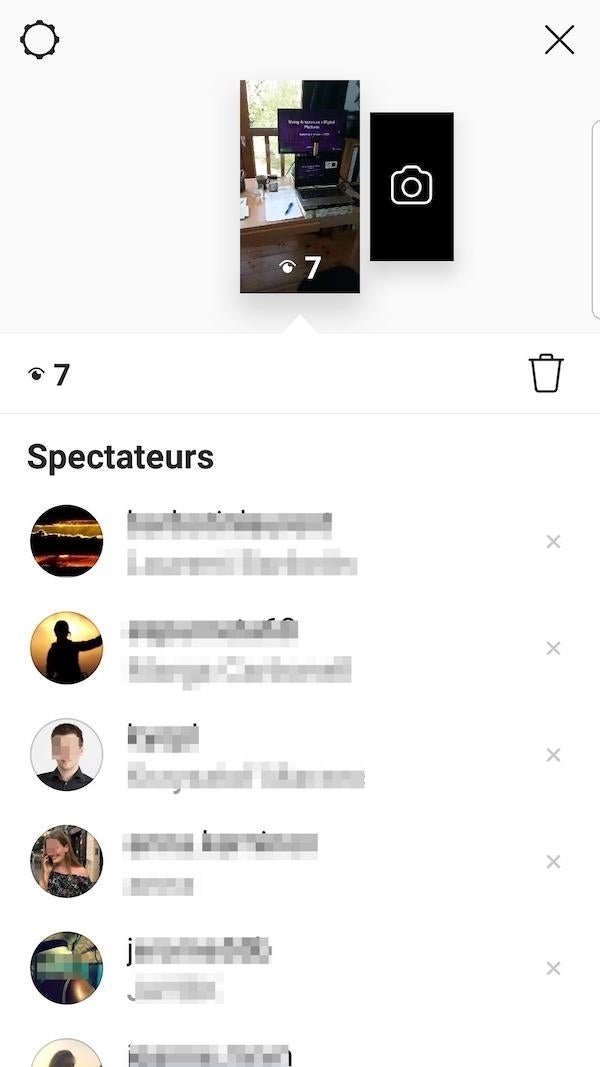 Tips for learning for the future
Traditionally, social media metrics look at elements such as reach and impressions, but for your live video, those metrics are less applicable. For a live session, you should try to catch as many people as possible while it lasts, and focus on engaging them to build loyalty among your followers.
Identify brand advocates: Look at the list of people who watched or engaged with your IG live session. You may be able to identify brand ambassadors, and perhaps even influencers, who can be activated in the future.
Improve for next time: Write a recap of your Instagram live session. What did you do that worked well, what was missing, and what could be improved for next time?
Tell the story of your brand to the camera
Could there be a better way of catching the "instant" than streaming a live story on Instagram? It's an open stage you can climb onto any time you want to tell the story of your brand.
In this time of social distancing, your clients and prospects are experiencing a deficit of in-person time with you and your brand, but you can make up for that with live stories that build your brand, generate engagement, and attract leads.
We're firm believers in the Golden Rule, which is why editorial opinions are ours alone and have not been previously reviewed, approved, or endorsed by included advertisers. The Ascent does not cover all offers on the market. Editorial content from The Ascent is separate from The Motley Fool editorial content and is created by a different analyst team.
The Motley Fool has no position in any of the stocks mentioned. The Motley Fool has a
disclosure policy
.