Spread Your Social Media Message with LinkedIn Ads
Many or all of the products here are from our partners that pay us a commission. It's how we make money. But our editorial integrity ensures our experts' opinions aren't influenced by compensation. Terms may apply to offers listed on this page.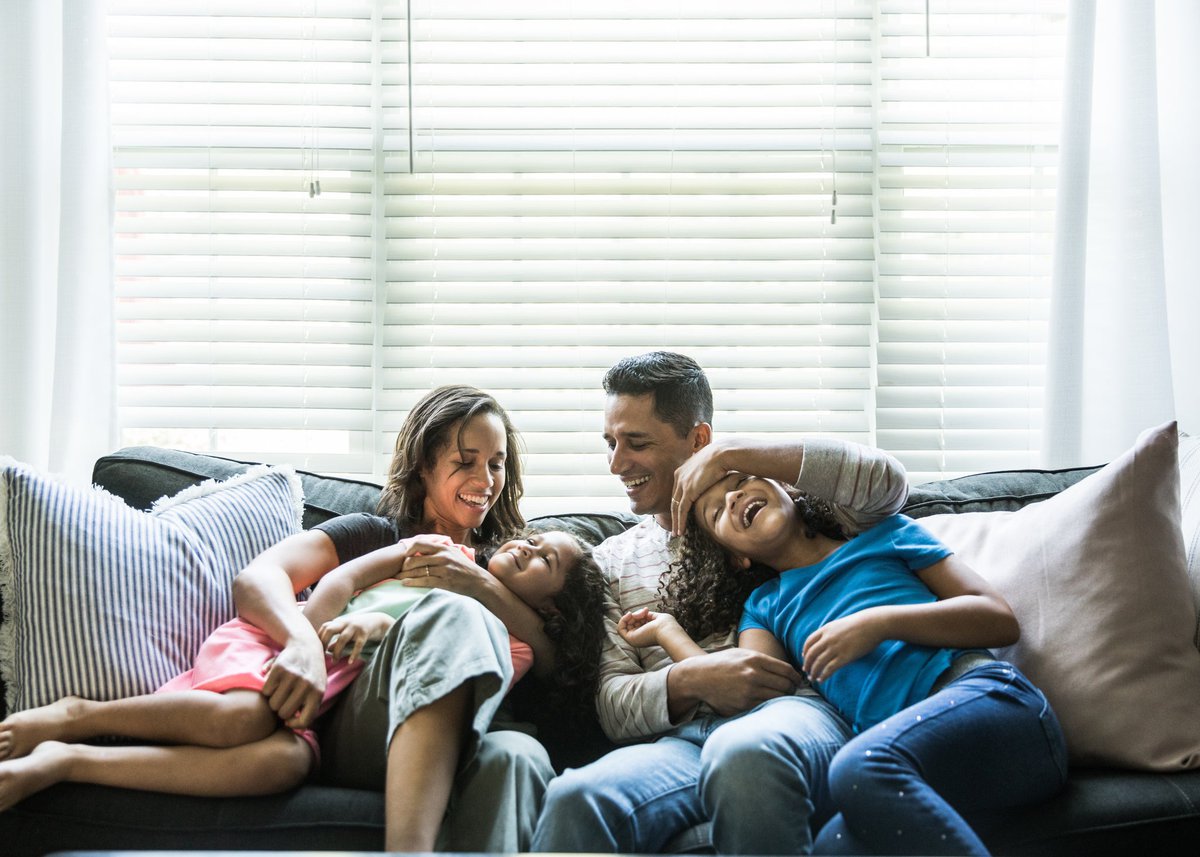 For the most effective business advertisements on social media, look no further than LinkedIn. With a bevvy of tools at your disposal, you'll find it's easy to reach your business customers.
If you thought social media was just about sharing hilarious memes and pictures of your cat, you'll be blown away when you see what it can do for your company. Especially when the social media platform in question is LinkedIn: The social media platform for business.
Not only can you network with other professionals and get involved in groups that can help you showcase your business acumen, but you can also use LinkedIn to grow your business directly. Advertising on LinkedIn is a way to get closer to your business customers than you might otherwise be able to with more traditional forms of advertising.
Overview: What are LinkedIn ads?
LinkedIn advertisement is yet another way to give your social media strategy some massive reach. Digital advertising offers a number of advantages over traditional marketing, including the fact that LinkedIn targeted ads can help you reach exactly the person you mean to, without a lot of excess expense or wasted time as you try different marketing techniques that may not really yield results.
If you've been wondering how to advertise your business on social media, your answers are within.
Types of LinkedIn ads
LinkedIn offers a wide variety of advertising options to fit your unique social media management style. Unlike some platforms that are very limited in the formats you can choose, LinkedIn allows a range of both written and video advertising options in the following primary categories.
Sponsored content
LinkedIn sponsored content appears within a user's newsfeed. It can be in the form of single images, video content, or carousel ads. Sponsored content is prevalent these days, appearing pretty much everywhere we go on social media. Because of this, the format is both trustworthy and potentially easy to overlook, just because we see so many in a day.
If you're looking for a passive way to capture your B2B audience with images and text that directs them to a link or asks them to watch a video, sponsored content is still probably the most efficient choice for big results, despite the chance they could be accidentally ignored.
Message ads
Don't let the name confuse you, message ads are essentially direct mail advertising with a twist. Unlike email marketing, for example, which gives you a chance to connect more directly to potential customers out in the wider digital world, LinkedIn message ads are in-platform, giving them a bit more credibility than a simple email, and making them capable of recording several marketing metrics that can help tweak the campaign.
The advantage of message ad campaigns is that they appear to be coming directly from your inbox to the inbox of a targeted lead. Not only can you send a message that's very warm and inviting, but you can also opt for more personal calls to action than you might choose for an ad that's just lurking in the newsfeed.
Dynamic ads
If you want to really creep out your leads, or maybe impress them with your understanding of who they are and what they do, try the dynamic ad options on LinkedIn. These ads literally are capable of populating data for individual users, including their photos, company names, and job titles, leaving them feeling more engaged with your advertising content.
Social media automation like this gives each potential lead the feeling that you have a personal stake in their success, which, frankly, is a pretty nice feeling.
Feelings are great, but what do they have to do with advertising? Everything. When you give people the warm fuzzies, their engagement level increases, and they're more likely to convert into customers. These high levels of engagement also equate to a reduced cost per lead, which can really make financial sense. These dynamic ads hang out outside the LinkedIn newsfeed in the right menu bar.
Text ads
When you're looking for basic pay-per-click (PPC) or cost-per-impression (CPM) ads, there's nothing that can beat a basic text ad. You can choose to only pay when your ads are actually interacted with, so even though they're going to be short and simple, they're also going to be pretty cheap. When you need to market your business on social media, sometimes "cheap" is a really important word.
Although LinkedIn advertising costs are fairly simple to keep controlled, since they tend to follow a cost-per-day model, your PPCs are always going to be the absolute least expensive route available. If you use them with other types of ads or other kinds of lead-generating social media management tools, these inexpensive text messages can be really useful.
How you can advertise your business on LinkedIn
Advertising your business on LinkedIn is very much like how you advertise on social media elsewhere. Although you can choose to have LinkedIn's dedicated marketing experts handle your custom campaigns, you can also self-manage your social media advertising effort. It's really not that difficult, just follow these steps.
1. Sign into LinkedIn's Campaign Manager
Campaign Manager is the proprietary self-service platform designed by LinkedIn to give users access to a wide range of marketing tools and data analytics. If you choose to self-manage your campaign, you'll have to start with Campaign Manager. Let LinkedIn walk you through your first campaign to help you get a better understanding of the software.
2. Select your objective
Once inside the Campaign Manager, you'll be offered a list of objectives to choose from. They're meant to make it easier for anyone to design a marketing campaign, with headers containing general categories like "awareness," "consideration," and "conversions" crowning objectives like "brand awareness" and "website conversions." Choose the objective that best aligns with your goals for each campaign.
3. Configure your audience
The next step in the process is to designate your target audience. You almost certainly already know who this is, but now is the time to give it some concrete shape. You can choose a range of characteristics, from physical location to education level, interests, and basic demographics.
Once you've chosen the attributes you want to include or exclude, LinkedIn will tell you how many members you can expect to reach, as well as a suggested budget, and other projected information on your advertising campaign.
4. Time to choose your weapon
Setting up your audience and goals are easy, but choosing the weapon you'll use to achieve them can be very difficult. After all, you have a lot of options. This is the point where you have to decide if you're going to use a single image ad, dynamic ads, video ads, carousel ads, or something else.
Remember that each ad type can do different things and serve different purposes, so it's really important to match your ad type to your objective and audience.
5. Decide on your budget
Budgeting is a tricky one, especially if this is your first LinkedIn ad. You can choose to set a daily budget, which is meant to shut off your ad when it reaches the financial outlay you've specified each day.
However, note that where the actual stopping point is can be up to 20% above what you've specified due to the way the platform works. So, if your absolute top daily expense has to be $50, you'd be best served to set your budget at $41.66, just to account for this.
You can also choose on what days your campaign will run and the bid type. If you're not comfortable with bidding on advertising space, it may be best to choose "automated bid" until you've got a little more experience under your belt.
If you want to run this on manual, Campaign Manager will try to suggest ranges for your bids, but they'll be based on current conditions and can't account for the constantly shifting sands of ad bidding.
6. Configure your asset
Finally, at long last, you've reached the point where you get to actually upload your artwork, type in your text, and build an advertisement. Each type is going to have very specific requirements, but the Campaign Manager will help you put things together. Be prepared to have to resize photos or shorten ad text on the fly, as there is very limited space to get your message across in most formats.
3 best practices for creating LinkedIn ads
There are plenty of ways to create LinkedIn ads that really speak to your audiences, but some things do tend to work better than others. Here's a list of some tips you should keep in mind as you let your creative juices flow.
1. Know you're being constantly judged
It's not just your potential customers who are going to be seriously weighing what it is you have to say through images and words. LinkedIn also reviews everything you submit for an advertisement on the platform. If the content isn't appropriate for the platform, is misleading in some way, or it just feels spammy, your proto-advertisement will be chucked back for you to revise or replace.
2. Keep it short and to the point
There's room for waxing lyrical on your website, or even in your LinkedIn posts, but the most effective ads are short and to the point. There's a fine line between not telling enough and telling far too much, but at some point LinkedIn will cut your content short, so keep an eye on your character limits. Say the most important things within your allotment, then tell leads the rest when they end up wherever you're directing them.
3. Remember to ask one important question
Any time you're designing an advertisement, no matter where it lives ultimately, you have to remember that the average ad consumer has only one question in mind, "What's in it for me?" If your ad doesn't answer that question, it's not going to be anywhere near as effective as it could have been. Always address "What's in it for me?"
LinkedIn ads get the job done
Although there are a variety of businesses and products that will get real traction using social media ads on larger platforms, if you've got a company that advertises to other companies, or you're looking to recruit professionals for things like trainings or even job postings, LinkedIn is your golden ticket.
There's no better way to reach right into the center of the business community and shout from the heavens "I am here! Look at my glorious business!" than through the various advertisement tools that the platform has to offer.
We're firm believers in the Golden Rule, which is why editorial opinions are ours alone and have not been previously reviewed, approved, or endorsed by included advertisers. The Ascent does not cover all offers on the market. Editorial content from The Ascent is separate from The Motley Fool editorial content and is created by a different analyst team.