7 Personal Branding Strategies to Help You Stand Out in the Era of Me
Many or all of the products here are from our partners that pay us a commission. It's how we make money. But our editorial integrity ensures our experts' opinions aren't influenced by compensation. Terms may apply to offers listed on this page.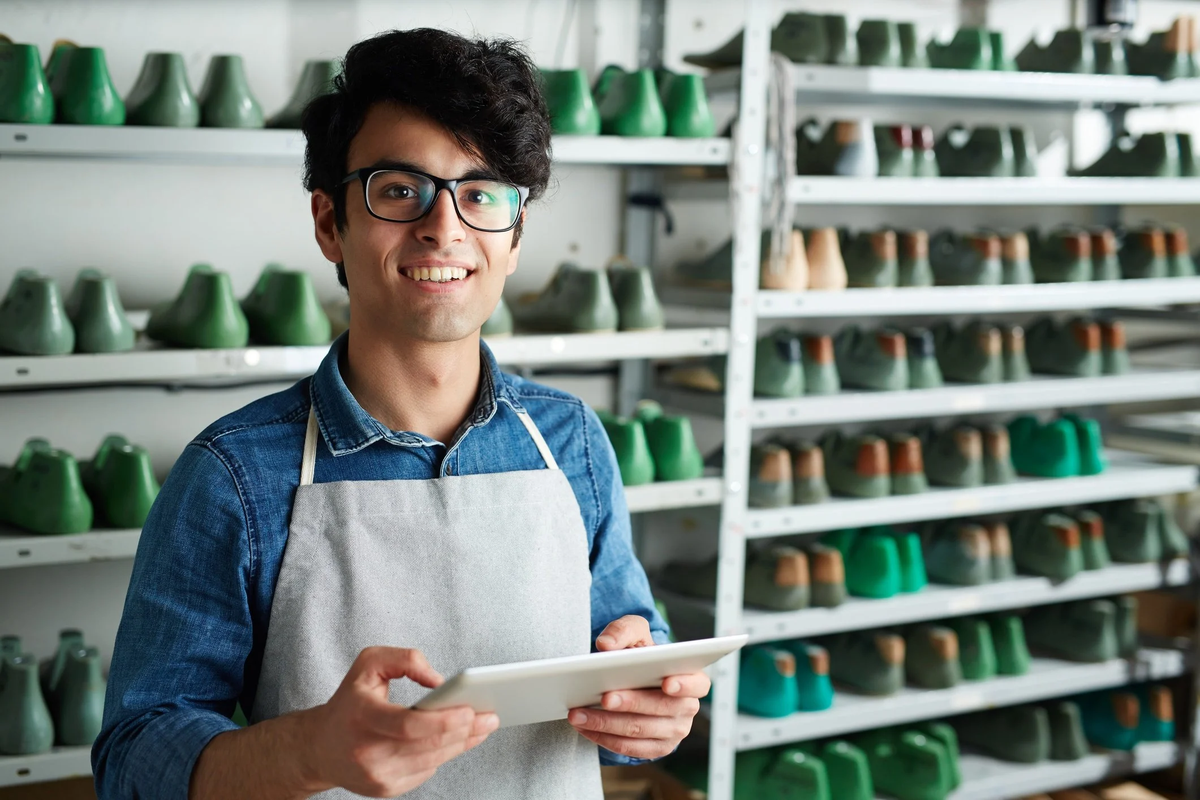 Your personal brand is the mirror image of your personality on digital media and it can become an important asset for your business. We will explore 7 strategies to boost your brand image.
Welcome to the "Era of Me." The era where social media celebrates people over companies, and where a business owner's personal life becomes a company asset. For the better part of 50 years, businesses have focused on company brands, but in recent years, personal branding seems to have overtaken them.
Young YouTubers, Snapchatters, and Instagrammers have shown the world that a personal brand can be built much faster than a business brand, and that social media has made it possible for practically anybody to reap real benefits from personal branding.
It applies to everything from finding a job, to evolving one's career, to becoming a social media star, or setting up a new business.
Overview: What is a personal brand?
A brand is not just imagery, font types, logo, and colors. It is increasingly considered to be something its audience defines. Branding, therefore, becomes an exercise of guiding the audience to see what values the brand expresses. What is your personal brand? Or rather: "How do people see you?"
When building a personal brand, you will be staging who you are and what you stand for. In order to do that, you need to establish your identity, its assets, and style, and then build and expand its audience in a consistent manner. And you should be writing it all down in your own personal branding guide to keep track of it.
Things to consider while building a personal brand
Creating a personal brand identity is never something you start from scratch. Personal brands are simply reflections in online media of who people are. You will need to first look at what personal brand elements preexist in your branding exercise.
Then you need to structure your approach: define your identity and its attributes, consider what audience you are marketing the brand to, and finally, build the assets and content needed to address and expand that audience.
1. Finding out what your starting point is
Let's start where many journeys on the internet start: Google search. We call this a "vanity search" where you will type in your name and look at what appears in the search results page. Already at this stage, you should consider whether there are various ways of searching for your name and whether one is better than the other.
If your name is Adam Smith or Sigourney Weaver, you may consider calling yourself something else. Try to find a winning combination and then stick with that consistently in all online profiles.
Maybe it needs to be "Adam S." or "the other Smith." Perhaps your middle name is Beatrice and you can present yourself as "SB Weaver."
Next, you need to do a social media audit, to see what communication reach you have. What is your strongest social media channel? Is it compatible with your positioning?
Did you find your social media profiles in the Google search when searching for your name? Do you have a consistent personal brand image across those networks?
2. Clearly defining your identity
You need to clearly define your identity once and for all and then stick to it. What is the correct spelling of your name? What types of photos of yourself should you be using (business, casual, fun)?
For establishing your identity, it will be much like doing a brand positioning exercise, just like for any other brand.
How is your brand name spelled?
What values does it express?
What is your style?
What do you stand for?
Can you express that in hashtags?
3. Establishing your value proposition
Your audience needs to understand what they can expect from you, so you must consider how to market yourself when you build your brand.
Who is your audience?
What is your differentiation?
What are you aiming to sell?
4. Building your assets
Your assets are the traces you will leave on social media. In order to express the personal brand you have identified, you will need to consider what assets you already have, and what assets you need to acquire.
Need for more social media profiles?
Do you have the right photo and video material?
Have you written the right articles?
Do you have other types of assets that add value to your brand?
5. Managing your branding exercise
Once you have started building your brand, it will be important to maintain or accelerate your activity. Social media management is key to managing both consistency and publication frequencies.
You may need social media management software in your toolbox as well as social listening tools. On top of that, you may run into a couple more challenges:
Overcoming FOLS: the fear of looking stupid
Living by the rhythm of social media notifications
Meeting your content production schedule
Staying creative
The 7 best strategies for building a personal brand
To create a personal branding strategy, you may need to have a very personal vantage point emphasizing things only you can do. There are, however, a number of strategic approaches that can inspire or feed into your unique personal branding strategy, and we have listed them below:
Strategy #1: Semiotic impregnation
A very fancy expression to designate the simple exercise of using props, symbols or concepts to stand out and make you remarkable and recognizable.
Some personal branding examples that spring to mind among people I know well are Arnout Hellemans, an SEO expert who brands himself using pictures of Oysters and the hashtag #oystertime.
Every time he is in a new place, he makes sure to publish a photo of a delicious plate of oysters on social media. It is a fun way to create awareness about his person, whether one actually likes oysters or not.
Another example is search marketer Jon Myers and his #wingshot hashtag. He was traveling for business quite frequently and started a habit of publishing a photo of the wing of the airplanes he flew on.
In his business area, the hashtag is a fun and engaging way to stay in contact and is part of his personal branding. Using props or concepts to stand out are excellent ways to build a personal brand.
Strategy #2: Thought leadership & differentiation
Not everybody can be a thought leader, can they? Certainly not on mainstream topics. However, there is probably something you are the best at in the world.
How do you define that and make it stand out? It wasn't obvious that "Le Petit Mayombo" (the Little Mayombo) would become a social media star: He used his very special attribute of being an adult in a young boy's body as his differentiation.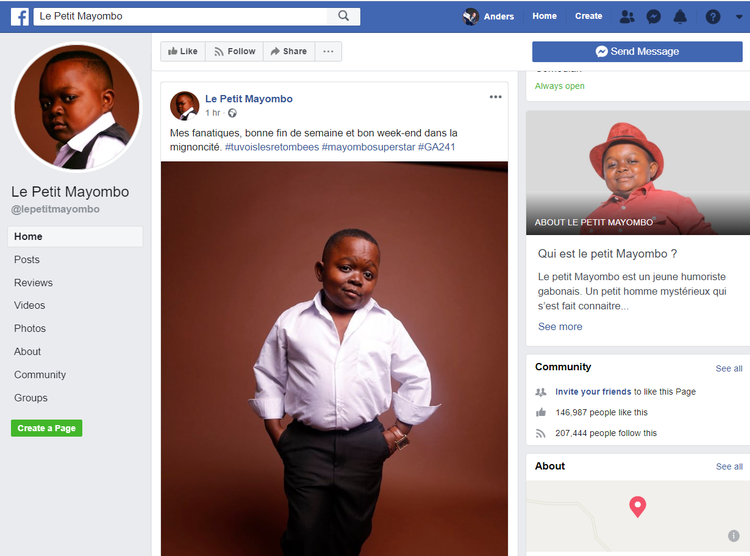 Strategy #3: Content curation
One of the digital marketing tips you will often run into for social media content strategies is the practice of content curation. It involves finding content that is relevant for your audience and sharing and commenting on it.
This approach does not create brand value, but ensures that you can maintain consistency and frequency in your communication.
Strategy #4: Conferences and networking
Conference presentations are a very powerful branding mechanism. The branding value of speaking is much stronger outside of the conference than inside and can be used actively to build a brand. This approach goes hand in hand with a thought leadership strategy, but it requires a lot of work and investment.
Most conference speakers are not paid for the work they do other than with the visibility they obtain. One thing to remember for conferences is the after-sales service: following up and writing networking emails.
Strategy #5: SERP saturation
As a starting point, you did a vanity search to check the search engine results pages (SERP) for appearances of your name. Building your brand is also a matter of being found easily and of dominating that page.
This is where you may need to multiply the number of social media profiles you have, to make sure your name appears on all the web pages where you contribute, to use photos that are compatible with your style and values in all the places your personal brand appears.
Strategy #6: Audience building
You have established your profiles, you are using your assets to build an ongoing presence towards your target audience, and this may cause your audience to grow organically.
But you should also invest time in accelerating the growth of your audience. Connect with more people, build visibility partnerships with other personal brands.
This is where you need your social media calendar to keep track of what you publish, where and when. "Give to get," as many social media experts will say: if you comment and like other people's pages they are likely to return the favor.
Strategy #7: Authorship
Authorship is one of the biggest contributors to a personal brand. Once you have written a book and taken a photo of yourself with it in your hand, you have entered an exclusive club of personal branders.
It is a great remuneration for all the hard work they will have put into the writing and editing process.
Stand out for who you are
Your personal brand is the digital mirror of who you are. You can enhance that mirror image by making it consistent and reflective of the values and style that define you.
And by investing time into doing remarkable high-profile events, maintaining an ongoing focus on expanding your audience, and bringing value to others, you will strengthen your personal profile and become a stronger brand.
We're firm believers in the Golden Rule, which is why editorial opinions are ours alone and have not been previously reviewed, approved, or endorsed by included advertisers. The Ascent does not cover all offers on the market. Editorial content from The Ascent is separate from The Motley Fool editorial content and is created by a different analyst team.
Randi Zuckerberg, a former director of market development and spokeswoman for Facebook and sister to Meta Platforms CEO Mark Zuckerberg, is a member of The Motley Fool's board of directors. Suzanne Frey, an executive at Alphabet, is a member of The Motley Fool's board of directors. The Motley Fool has positions in and recommends Alphabet (A shares), Alphabet (C shares), and Meta Platforms, Inc. The Motley Fool has a
disclosure policy
.