The 4 Essential Social Media Metrics to Steer Your Business
Many or all of the products here are from our partners that pay us a commission. It's how we make money. But our editorial integrity ensures our experts' opinions aren't influenced by compensation. Terms may apply to offers listed on this page.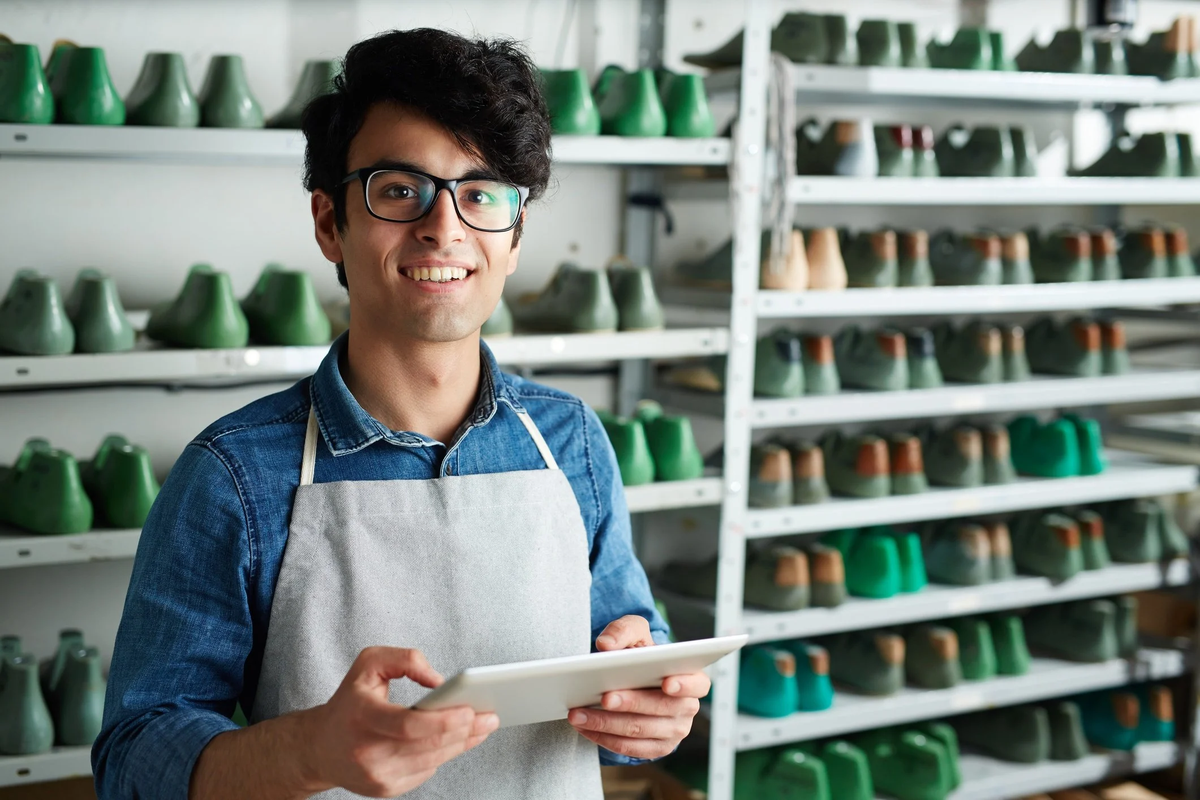 With the speed and volume of social media publications, you need these four metrics to monitor what you do on social media, what impact it has, and how you are progressing.
Social media is one marketing channel where deadlines and time imperatives can really stress you out. Although it's all about people and social interactions, it really feeds on data and marketing analytics. It's also real-time, and social media in the workplace is panning out so fast it can make you dizzy.
And the blunders... "Did that post go live without...., oh no!"
In such a fast-paced environment, you can easily get swamped and lose your sense of direction. That is where you need your dashboard of social media measures and key marketing metrics to give you a sound overview of what you are doing and remind you where you are going.
Here are our picks for the essential social media metrics you should be tracking:
Activity: what you post, when, and where
Connections: your circle of loyal readers
Engagement: the level of interactivity generated
Reach and impressions: how wide your publications travel on social media
Why you should be tracking social media metrics
You can easily get lost with your social media activity, because it is composed of such a high volume of small events. Additionally, you will receive very different lines of reporting for each of the social networks you are active on, although you are in control of your content on the networks.
In fact, you don't own the data your activity generates, the social media platform does.
And did you notice: You can't necessarily or easily get the data you want. Facebook, LinkedIn, Twitter, and other providers will provide you with the reporting they need to make you a client for their social media advertising offering. But when it comes to your own metrics, you're on your own. You, therefore, need to track and measure across social networks that provide you with various levels of detail and varying types of indicators.
1. Metrics help you appreciate value
Tracking metrics allows you to link the time and resources you invest in social media to outcomes. This helps you set goals for your marketing objectives and could help you build a social media proposal.
2. Social metrics make you see the big picture
It is close to impossible to see the big social media picture when you are mid-campaign, with no easy way to evaluate activity that spans several social media channels. But a dashboard with universal, cross-channel metrics does that for you much better than performing a social media audit retroactively.
3. The metrics can help you seize the moment
Time decay affects all social media publications. Reach recedes with time. Real-time social media performance metrics can help you act much quicker. Is a negative comment starting a full-frontal assault on your brand? The faster you react, the less damage to your brand's positioning. Your post is peaking because an influencer shared it? NOW is the time to double down to maximize positive outcome.
4. Metrics provide a baseline to improve and progress
Your post has reached 1000 impressions. Great, right? Or is it? Metrics provide you with a frame of reference allowing you to evaluate, to strategize, to improve, and to progress.
The 4 key social media metrics you can use for your business
Your presence on various social media platforms is key, but each of these networks is a competing business with its own commercial objectives. Lacking reporting conformity, each network measures, and reports performance differently. Yes, there are some similarities, but the data they generate is self-serving and meant to profit them primarily.
You need to follow metrics that assess your social media performance across networks in a way that shows results that are specific, measurable, relevant and complementary.

Metric #1: Activity
Activity is the first metric to measure. It impacts outcomes on all your other metrics. It represents your time and energy investment to fuel your social media activity.
How to measure social media activity:
Activity metric 1: Monthly number of different pieces of content
Activity metric 2: Monthly number of publications across all social media channels
Your activity is the sum of all the operations within your social media content calendar. If you are using social media management software, you can extract the activity from there. If a post is published on various platforms, it counts as many times as it's published.
Frequency: The number of publications divided by time gives you the publication frequency, which is a parameter you can vary to see how it impacts your other metrics.
Recycling: The number of publications divided by the number of content pieces gives you a recycling ratio. The higher the ratio, the more you efficiently use the time you invested in content creation.
Metric #2: Connections
All social networks count connections, whether they are labeled friends, fans, or followers. These represent your closest audience and can be considered more loyal than the wider audience that views your publications. The more connections, the higher the potential reach your individual posts will have. Inversely, your connections can grow when activity and engagement metrics are high.
How to measure connections metrics:
Connections metric 1: Base connections: the sum of fans, followers, friends, and connections across all the social networks you are active on.
Connections metric 2: Connections growth: new connections divided by base connections.
The base is the size of this first circle of connections across all your social media profiles.
Facebook invitations: When a piece of content has had a high reach and engagement, Facebook will notify you to send an "invitation to like your page to the people who liked the content." This is a valuable and effective way to increase your fan base.
Decreasing base: If your base is experiencing negative growth, it is most likely because your activity level is too low or your content doesn't resonate with your base audience.
Metric #3: Engagement
Engagement measures users' reaction and interaction with your content. This is generally interpreted as a positive outcome indicating quality content and a good affinity with the user base.
How to measure engagement:
Engagement metric: Actions, calculated as (number of likes + number of comments multiplied by 5 + number of shares multiplied by 10) divided by number of total impressions or displays.
Social media engagement metrics deal with the sum of interactions. These are different from one network to another: likes, comments, favorites, shares, replies, and retweets are different engagement actions. When we are measuring social media engagement, we can apply weights to the various social metrics in order to improve the key indicator we use. We can also weigh actions differently from one social media to another.
Negative engagement: Social media platforms are not so good at distinguishing positive from negative comments. A complaint is considered as an engagement and will generally count positively to this ratio where it should rather be a warning sign.
Sentiment: Some technologies are able to detect certain notions of sentiment in comments and classify positive versus negative engagement. But these are far from perfect and mainly work for the English language.
Metric #4: Reach or distribution
Perhaps you use social media advertising and other marketing campaigns to supplement reach beyond your base audience.
This level of distribution can be measured by publication. The reach is a measure of how many people will have seen a publication, and the impressions are the number of times the content has been shown.
There is no guarantee that the content has been seen, but impressions are a commonly used metric because it is widely available and easy to measure.
The number of impressions will always be higher than the reach as the same person can see your publications several times. The reach can really be considered as a success metric. The higher the reach, the better.
How to measure reach:
Reach metric 1: Impressions: the sum of all impression figures across all social networks.
Reach metric 2: Average reach: monthly average reach of publications.
A publication's reach is preferably calculated as the sum of all the reach a post has generated.
Expansion: If the average reach is higher than the number of base connections, we are on a positive trend of expanding our reach.
Shared posts: On some social networks and on personal profiles, the data is rarely complete. You will be notified of a shared post, but its additional reach will not be provided. It is worth estimating additional coverage when this occurs as the real impact is significant.
Profile pages: You will have many data points for a Facebook page but practically none for your personal profile, unfortunately.
Automate: This display metric can fairly easily be automated as the output of impression numbers are quite common across the board. Many social media tools will provide it.
All impressions are not equal: A high number of impressions on Twitter is not as valuable as a high number of impressions on other networks. This is due to a much lower viewability of impressions on Twitter. Overall the figure is not comparable from one social media to another but the aggregate display metric is useful.
Your essential dashboard for monitoring your social media operations is ready
The most important social media metrics are activity, connections, engagement, and impressions. Use them as your guiding metrics to build a complete overview of your social media operations.
These metrics are universal and can be used with any social media network, requiring small adaptation for each social media network. You will build a unique and informative dashboard using these and adapt to the varying levels of reporting coming out of each media.
The metrics will enable you to set quantifiable goals that can feed into your overall marketing objectives.
We're firm believers in the Golden Rule, which is why editorial opinions are ours alone and have not been previously reviewed, approved, or endorsed by included advertisers. The Ascent does not cover all offers on the market. Editorial content from The Ascent is separate from The Motley Fool editorial content and is created by a different analyst team.
Randi Zuckerberg, a former director of market development and spokeswoman for Facebook and sister to Meta Platforms CEO Mark Zuckerberg, is a member of The Motley Fool's board of directors. The Motley Fool has positions in and recommends Meta Platforms, Inc. The Motley Fool has a
disclosure policy
.