Serving your customers is arguably the most important thing you do as a business. No matter how good your product or service is, you'll fail as a business if you can't attract customers and retain them through excellent customer relationship management (CRM).
CRM is complex and involves many elements, from marketing to sales to service. Operational CRM is a way to organize and streamline all these disparate parts into one cohesive whole, improving the efficiency of your business and creating a foundation for growth.
Whether you're in B2B sales or sell directly to consumers, an operational CRM strategy will revolutionize your business and set you up for dramatic expansion. This guide breaks down what operational CRM is and how to make it work for you.
---
Overview: What is operational CRM?
Operational CRM refers to the processes and activities an organization uses to ensure customers are taken care of. Operational or collaborative CRM answers the question, "How do I make good customer service a reality for my customers?"
It's the practical solution to high customer turnover or excessive customer support costs.
Operational CRM is concerned with improving your internal business processes so you can better serve your customers while keeping costs down.
For example, a business employs operational CRM strategies by implementing more automation to streamline time-consuming processes, or adding staff to work within a new customer relationship management system.
Operational CRM generally concerns itself with four CRM types: sales (interacting directly with potential customers), service (solving problems for customers), marketing (finding new customers), and analytics (identifying new ways to acquire and retain customers).
Operational CRM vs. analytical CRM: What's the difference?
Analytical customer relationship management is just one part of operational CRM, whereas operational CRM is a more holistic approach to customer service.
Analytical CRM analyzes customer data to better understand customers, their needs, and how best to accommodate them. Information gleaned via analytical CRM activities allows you to better target your efforts in the areas of sales and customer service.
Operational CRM deals with how analytical CRM, marketing, sales, and customer service all work together within an organization.
---
Functions of an operational CRM
There are four main CRM applications and operational functions that this term is concerned with: marketing, sales, customer service, and analytics.
Marketing
Marketing's goal is to identify new customers and make initial contact, which will give the sales team a leg up when trying to secure that customer.
Through operational CRM, businesses can more efficiently prospect and handle leads management, building a more tailored sales leads list with a higher chance of success. Businesses can also cut marketing costs by being more efficient with their advertising and reach more of their target market while spending less.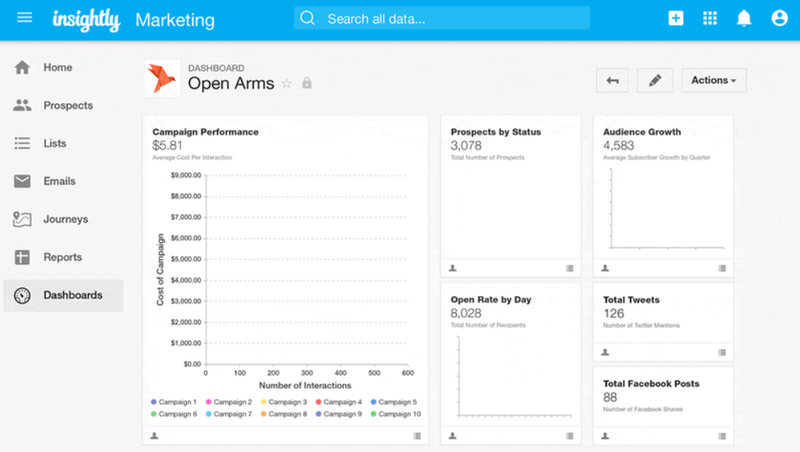 Sales
Sales involves your salespeople contacting potential customers to get them to purchase your product or service. Use operational CRM to improve how your team identifies prospects, how they move them through the sales funnel, and how they close.
Businesses can use automation to cut down on manual data entry to increase the number of customers contacted, and therefore the total sales.
Customer service
Customer service is the part of your business that responds to customer inquiries, fields complaints, and generally ensures the customer has a good experience with your product or service.
Businesses can improve their processes and cut down on wasted time, for instance with a customer who contacts the wrong department and must be re-routed.
Analytics
The analytics function involves diving deep into customer data to identify trends and better understand customer behaviors. Using this information, businesses can change their processes or alter their products to better cater to customers or expand their customer base.
Businesses can improve analytics through operational CRM by automating data collection and report generation.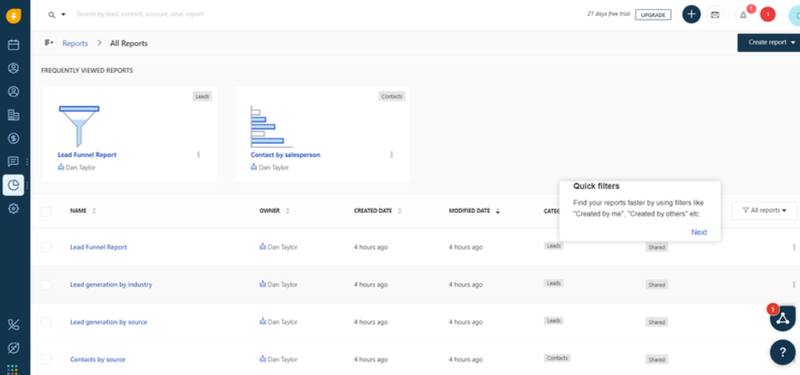 ---
How operational CRM works within a small business
Operational CRM can be difficult to visualize, so these examples should help you understand how to introduce these functions into a small business.
1. Marketing with an operational CRM
A marketing manager notices the leads they are producing through one ad campaign have a low conversion rate, while another ad campaign has a high conversion rate.
Using operational CRM best practices, she adjusts advertising processes to shift those resources from the underperforming ad campaign to the other campaign. The conversion rate rises.
2. Sales with an operational CRM
A sales manager sees sales have plateaued in recent months, and she wants to increase the total call volume of her sales team to boost sales.
Using operational CRM best practices, she implements a new software platform that helps manage the calendars of sales reps and automates time-consuming data entry, freeing up more time for the reps to make more calls.
Combined with some adjustments in the lead nurturing process, the team increases sales calls by 20% over the next quarter.
3. Customer service with an operational CRM
A customer service manager is concerned with how much time, on average, reps are spending with customers, which leads to longer hold times and greater discontent among customers.
She finds this is happening because customers often call the wrong department and have to be routed to the correct one by the rep. Using operational CRM best practices, she implements a new touch-tone system that allows customers to determine which department they should be routed to.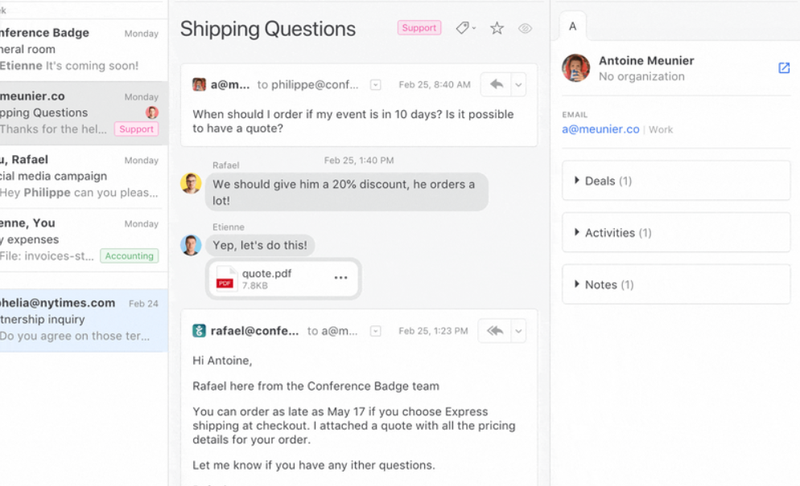 4. Analytics with an operational CRM
A business owner is concerned that sales revenue has flattened in recent months and wants to understand why. Using operational CRM best practices, he examines data gathered by his CRM software system to look closely at what the trends are saying.
He determines customers have shifted to buying a less-expensive product the company sold as an alternative to the premium product, meaning the new product is cannibalizing sales from the premium product instead of increasing overall sales.
He orders the product department to develop additional features to increase the attractiveness of the premium product and help it recover sales.
---
Benefits of using an operational CRM for your small business
Operational CRM benefits are many and varied, but these three illustrate why you shouldn't ignore them.
1. Improved efficiency
An operational CRM strategy leads to improved efficiency in your organization by identifying ways to streamline your operations and automate time-consuming tasks.
Because operational CRM is really about running your business better, you'll notice tasks are more likely to stay on time and on budget, employees can get more done in less time, and you'll have more time to spend on building the business.
2. Increase in revenues
An indirect result of this boost in efficiency will be a boost in revenues. For example, since your sales team can make more calls in less time to a more targeted leads list more likely to purchase your product, you will see increased sales in less time.
This increase in revenues can be invested back into the business to continue this growth.
3. Better customer retention
Because you can more quickly and efficiently respond to customer inquiries, customers are more likely to rate you higher than competitors and continue to do business with you.
Customers will be pleased at your speedy fixes to their problems, your responsiveness to questions about the product, and the general feeling you give them that you are at their beck and call.
---
Use software to implement operational CRM strategies
Operational CRM will work wonders for your business, but it's nearly impossible to implement without software. The Blueprint has reviewed the top CRM software options, so check a few reviews out and settle on a couple CRM examples that appear to be a good fit for your business.
Give them a try and settle on one around which to build your new operational CRM system.