The digital age has brought a range of revolutions to the marketing world.
Through greater connectivity and increased computing power, technology companies have been able to capture, process, and analyze an unprecedented quantity of user data. Every time we read an article online, buy a product, or use social media in the workplace, we leave a trail of information. When pieced together, these data points reveal our digital behavioral patterns.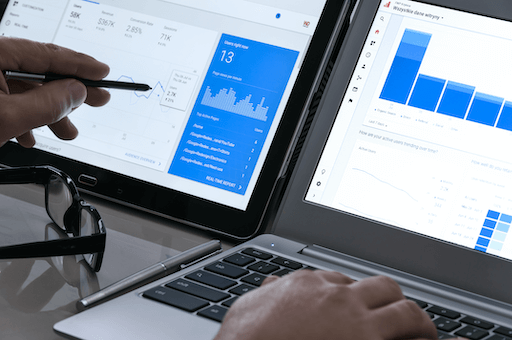 Marketers, of course, are in the industry of understanding and affecting behaviors. It's fair to say that the digital age has opened a potential goldmine in this regard, allowing marketers to tailor their approaches based on their audience's preferences.
This highly measurable approach led directly to the advent of a booming industry known as performance marketing.
---
Overview: What is performance marketing?
Performance marketing (also known as performance media marketing, or online performance marketing) is a digital advertising discipline in which an advertiser only pays when a specific action is taken by the consumer.
For example, these actions could include a click, an app download, a video view, or a purchase.
This differs significantly from other advertising models, where advertisers take on the vast majority of the risk. When a car company buys a TV advertising slot, the TV company is not responsible for the number of cars sold as a direct result of the campaign.
With performance marketing, the advertising platform takes on more of this risk. If a company sets up an advertising campaign on Google or Facebook, they can specify which actions they want the audience to take and how much they are willing to pay for each completed action.
There is then an auction, in which different advertisers compete to show their ads to specific audience segments. The winners will have their ads displayed to the audience in the hopes of increasing traffic, downloads, or sales.
Performance marketing is therefore not restricted to any individual marketing channel. A performance marketer might work on everything from search marketing through to social media management and affiliate marketing in the same day.
Performance marketing is a core element of any marketing campaign today, as it has a consistent focus on delivering against marketing KPIs.
---
What to consider when creating a performance marketing campaign
Your marketing plan should factor in a few considerations before you kick off a performance marketing campaign.
1. Performance targets
Performance marketing is, naturally, a goal-oriented way of advertising online. The algorithms that drive the major platforms are dependent on the targets people set for them. As such, you should look at your marketing analytics to understand what works best for your business and how this might translate to a performance marketing strategy.
It's tempting to focus purely on sales, but bear in mind that you can also use performance marketing channels to generate interest in your products.
2. Brand positioning
Of course, performance marketing relies on data. This can lead marketers to focus purely on this aspect — to the detriment of classic marketing principles. Even if you reach your audience with laser-focused accuracy, you must still persuade them to become a customer.
Consider your overall brand positioning, then aim to use performance marketing tactics to deliver this message.
3. Channel mix
To get the most out of digital performance marketing, you should spread your efforts across a few different channels. The price of customer acquisition can be volatile, and if you're overly dependent on just one channel, these fluctuations can be damaging to your business.
Instead, try to maintain a balance between a number of channels and trial new opportunities as they arise. Where there is lower competition for consumer attention, you should also find lower prices. Just don't expect them to stay that way for too long.
---
Performance marketing strategies you can use
The following strategies will help you get the most out of digital performance marketing today.
---
1. Dynamic remarketing
One of the biggest selling points of performance marketing is its ability to use data to personalize the customer experience. Through dynamic remarketing, organizations can use a customer's behavioral data to tailor the ads the customer sees.
For example, if a customer visits a website and adds a product to their cart but doesn't make a purchase, the retailer can then use that product within its advertising creative to encourage the customer to complete the purchase. These remarketing ads can be served on social media, search engines, or through display advertising.
Since the customer has already demonstrated their interest in the product before seeing the ad, the conversion rates for remarketing are typically much higher than those for standard acquisition campaigns.
How to get the most out of dynamic remarketing:
You can get started with dynamic remarketing today, but there are some key points to consider.
Include a reason to revisit your site: You want to display the product the customer is interested in within your remarketing ads, but remember to couple it with a convincing call to action.
Make use of frequency caps: We've all had the experience of seeing the same online ads too many times. Set a frequency cap on your remarketing campaigns so there's a limit on the number of times each customer will see your ads in a day.
---
2. Influencer marketing
Influencer marketing has a mixed reputation as a fixture of the modern social media campaign.
On one hand, it can be a cost-effective way to reach your target market on social media through personalities they already know and like. Done correctly, it's a more relatable form of advertising than an overt sales pitch could ever be.
On the other hand, influencer marketing can be difficult to measure. After all, how can you know whether those social media "likes" translated into meaningful metrics such as sales? This leaves the tactic susceptible to fraudulent practices.
As with any nascent discipline, influencer marketing is improving all the time and is now evolving into a performance marketing strategy. Social networks are keen to usher in this new age, as it leads to more satisfied advertisers and higher revenue.
Instagram continues to test the removal of "likes" on its platform and instead wants influencers to focus on engagement rather than reach. This chimes well with the performance approach most brands want to see.
Facebook has also launched its Brands Collabs Manager, which allows advertisers to find and work with influencers within the Facebook interface.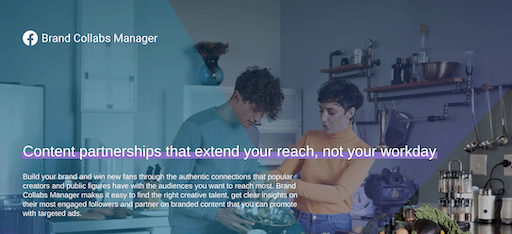 How to get the most out of influencer marketing:
You can successfully include influencer marketing in your social media content calendar by following these tips.
Monitor engagement rates: The right social media management software will help you conduct a social media audit to locate influencers. Look beyond the quantity of followers to see whether the influencers actually have an impact on audience behaviors. That's the whole purpose of influencing, after all.
It's not all about the Facebook apps: Many brands are evaluating TikTok as a new platform for influencer collaborations — and with good reason. Assess the demographics on each platform, and go where you get the most value out of your budget.
---
3. Visual search
Visual search turns a smartphone camera into a visual discovery tool. Instead of typing a query into a search engine, the user can simply point their smartphone camera at an object, and the computer vision technology will turn the image into a search.
The process of shopping has always been visual, and now, digital technology has caught up. We can recreate the shopping experience online without the need to describe what we're looking for.
The major social networks and search engines have all invested heavily in visual search. Google Lens and Pinterest Lens are two of the most popular tools, but Amazon, Microsoft, and Instagram also include visual search capabilities today. In turn, performance marketers must produce more effective, inspiring visual content if they wish to take advantage of this tool.
For marketers, the lure of visual search is simple. The audience expresses clear intent through a visual search, creating an opportunity to connect with them and answer their query. This differs from a vague, text-based search such as "sneakers." Through visual search, the user can show exactly which pair of sneakers they wish to find. In this case, yes, a picture does speak a thousand words.
The purchase journey, from image to sale, can be very short if brands provide the right solution at the right time.
How to get the most out of visual search:
Visual search requires a combination of technical know-how and creativity.
Research common queries: Visual search allows the audience to express something different, so you should investigate how they use the technology and what they expect to see as a result. You can use trend reports to gain some insight, but it's also worth monitoring actual users to see how their expectations vary.
Organize and label your content: When a visual search engine identifies objects in an image, it must then locate relevant results to serve to the user. Label your content with keywords and organize items into categories to help search engines identify your assets when a relevant query arrives.
---
4. YouTube Shopping
Consumers are increasingly turning to video platforms such as YouTube when researching a product. However, it's difficult to purchase a product directly from a video. Instead, consumers exit YouTube and continue their purchase journeys on a search engine or brand website.
As all marketers know, each additional step a customer must take means an increased chance they will drop out of the purchase funnel and go elsewhere.
Google plans to close this loop by introducing Shopping ads to the YouTube home feed and search results. This ad format was introduced in late 2019 and works by matching products to video content as well as user search queries.
This is a huge opportunity for brands, as they can introduce their products at the moment of purchase intent. For example, if a customer searches for "Puma shoes review," Puma can display its new products alongside the review videos.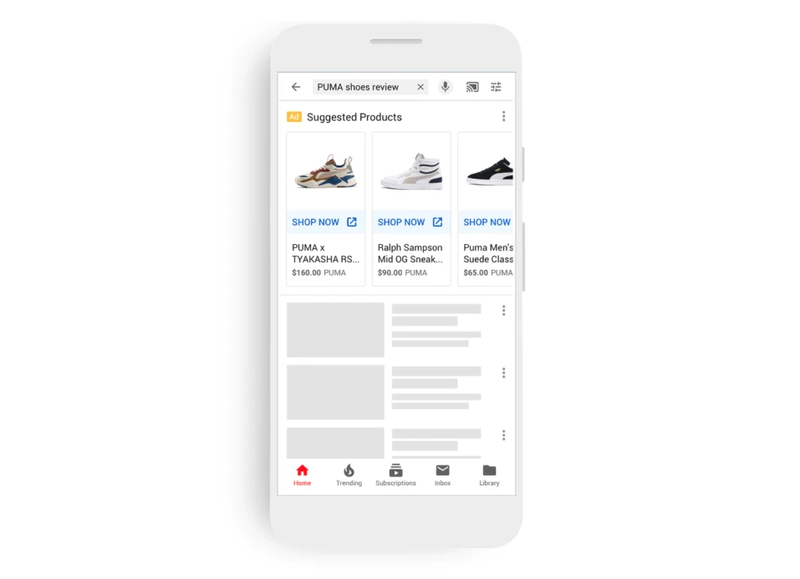 How to get the most out of YouTube Shopping:
There are some simple tips to keep in mind when using YouTube Shopping ads.
Align creative strategy with shopping strategy: Video can now nurture and close leads within the same platform, whether on YouTube or on Instagram. This means your strategy must be cohesive across creative video assets and e-commerce sales to ensure the customer experience is consistent.
Update product inventory and images: In order to serve your ads against the right videos, YouTube needs to know which products you offer and which ones are in stock. That sounds incredibly obvious, but many brands do not keep their product feeds updated, which leads to poor ad performance and frustrated customers.
---
5. Amazon advertising
Amazon has emerged as a genuine threat to the digital advertising duopoly of Facebook and Google. Businesses should welcome this since they stand to benefit from an increased number of avenues through which to meet potential customers.
Amazon provides a variety of ways to boost your visibility with your target audience. For example, you can pay to show up at the top of relevant search results, in a similar manner to Google paid search. You can also use the Sponsored Brands product to ensure you rank at the top of results for category keywords or brand names. As a result, Amazon can be used as an advertising platform for both brand awareness and sales.
Given its huge significance as a shopping website today, all retailers should consider Amazon's improved advertising options as a performance marketing strategy.
How to get the most out of Amazon advertising:
Factor in product-level profitability: A key metric within Amazon advertising is advertising cost of sale (ACoS), which is calculated by dividing the total ad spend by the total value of sales. You should combine this with your product-level profit margins to see how well Amazon ads deliver against your business metrics.
Reduce waste with negative keywords: Amazon can be a little loose with its keyword matching, meaning your brand could show up against irrelevant queries. Use the negative keywords option to block any queries you know for sure are irrelevant to your business.
---
6. Stories
It started with Snapchat Stories, then Instagram built its own Stories product, and the format really took off. Stories allow users to share short, image-based posts that disappear from their profiles after 24 hours.
The ephemeral nature of the format has been one driving force behind its huge popularity, but they also appeal to our desire to create a narrative. There is enough suspense to keep people clicking through for the next image, and the next image.
Brands always go wherever they can find their audiences, although that does not mean an audience necessarily wants to hear from brands all the time. As a result, companies need to be strategic about how they use this medium.
In the example below, Converse does a great job of tapping into the Instagram aesthetic while also building interest in a new product launch.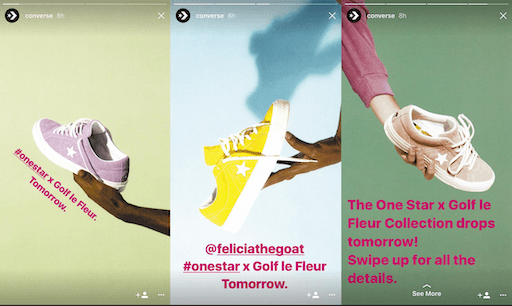 How to get the most out of Stories:
Ditch the corporate language: There is an intimacy to the Stories products, which does not sit easily with all companies. The audience should be able to sense a human touch in your messaging.
Use the interactive tools: The idea is to keep your audience interested in your story, not just to broadcast an advertisement at them. There are polls, stickers, and video tools available to help you engage and interact with your customers, so be sure to make use of them.
---
A truly data-driven way to advertise
Performance marketing has evolved into a sophisticated, multidisciplinary field of advertising.
At heart, it's still built on the principle that advertisers only pay when their targeted action is taken by the consumer. However, it now encompasses a variety of creative fields and has become the dominant way to advertise online.
Savvy businesses know they have to adapt their strategies constantly, moving to wherever they can find a competitive edge. As we gain access to more user data and more effective marketing analytics tools, the world of performance marketing will only grow more sophisticated.