SEO is magic, and the most respected SEO practitioners are clearly wizards. But they are also data mongers, detectives, archeologists, and researchers. Successful SEOs observe the invisible, understand the unsaid, and interpret the magic formula of search engine rankings. And for all of that, they use search tools.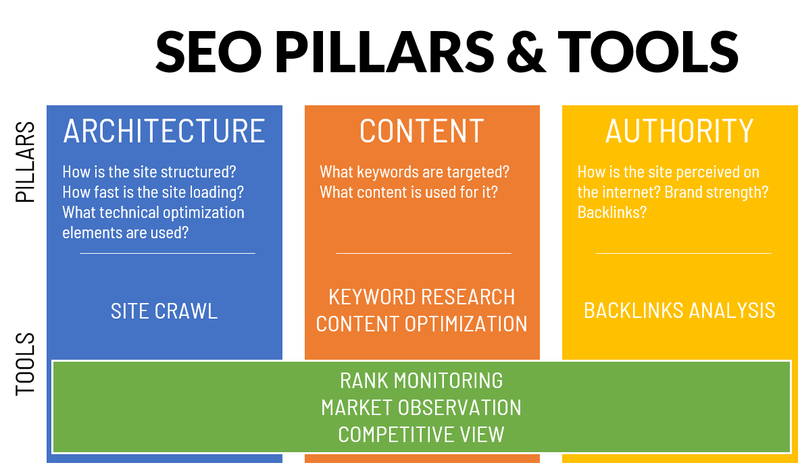 SEO tools have different scopes and are sometimes based on different data acquisition methods and different techniques: keyword research, site crawl, backlinks analysis, content analysis, rank tracking, competitive analysis, and market trend observation.
Some tools will create an SEO report that covers the full scope of analysis features, while others are centered on one or a few of those techniques. Thus, when looking at SEO tools, we are not always comparing apples to apples. In the list below, you will find the highest-rated SEO tools from the reviews we have published at The Blueprint.