It's tough to gain traction on social platforms, especially with limited resources. Small businesses simply don't have the funds to throw at high-dollar influencers or budget-busting advertising campaigns. But that doesn't mean you're out of luck.
Instead, it's an opportunity to use social media engagement strategies to gain a competitive edge. Take advantage of social platforms by adding value with every post and developing meaningful customer connections.
---
Overview: What is social media engagement?
Social media engagement is any action users take on social platforms, such as liking or commenting on posts. Typically, this is a small percentage of your fan base since the majority of people are observers who are passively scrolling, reading, or watching videos.
However, once a follower shares a post or answers your latest poll, they've engaged or interacted with your brand, and that connection is an opportunity to build a relationship and extend your reach. Social media users engage when they:
Share a post
Like your business page
Vote in a poll
Click on your social media tabs
Follow a link from your post
Add a comment
Directly message your brand
Mention your brand in personal posts
---
What does engagement look like for each social platform?
From high-speed scrolling on Twitter to the meandering approach of Instagram Stories, engagement varies by platform and audience.
Average engagement rates remain low, ranging from 0.67% on Facebook to 1.06% on Instagram for pages with fewer than 10,000 fans, according to We Are Social and Hootsuite. Yet small brands have a significant advantage over larger ones, with rates averaging 0.14% on Facebook to 0.56% on Instagram for businesses with more than 100,000 followers.
The activity also differs by industry and audiences, making it important to use social media management tools to monitor your engagement rates and identify opportunities.
Facebook engagement
The easiest and most common way people engage with your brand is by clicking "like" or sharing a reaction to your post. However, the right content encourages these additional actions:
Tapping on your profile to explore photos, posts, or business details
Sharing your post on personal pages or in groups
Commenting on your posts or in your Facebook group
Clicking through to your website or landing page from a Facebook post or page
Liking comments or replies in your post thread
Instagram engagement
Instagram engagement is typically higher than other platforms, but interactions vary by post types. For instance, the We Are Social and Hootsuite report shows video continues to garner top attention over other formats with a 0.82% engagement rate versus 0.59% for photos. Users engage with your brand by:
Commenting on your post
Tapping your profile tabs
Sharing your Instagram Stories
Clicking a bio link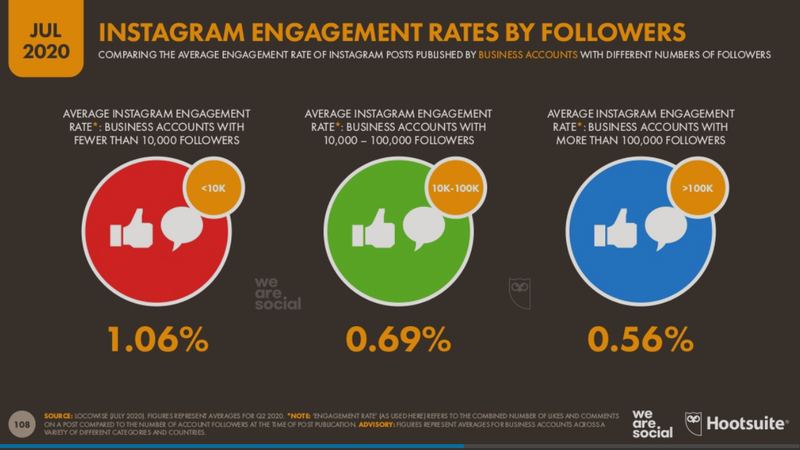 Twitter engagement
Twitter posts don't have long to generate attention. Yet big brands such as Netflix and Wendy's are well-known for speedy and funny responses to customers. Your social media content gets a lift when users interact by:
Liking your post
Clicking a link in your tweet
Retweeting your post
Viewing your profile
Clicking a link in your bio
LinkedIn engagement
For small businesses targeting a professional audience, LinkedIn is a fantastic social networking platform. Engagement rates are comparable to other channels, but consistent, high-quality posts get attention from potential business-to-business (B2B) clients. LinkedIn users may:
Like, share, or comment on a post
Comment or follow you while viewing a published article
Click on jobs or employees on your page
Send a post via LinkedIn InMail
---
3 benefits of engaging social media users
In business, a people-first approach drives great customer experiences. And, for many consumers, their first encounter with your brand happens on social platforms. Each engagement boosts views of your posts and company page while providing several advantages.
1. Nurture new and existing relationships
People rarely make big purchases on a whim. Instead, they research a product, ask for recommendations from friends and family, and watch for online deals.
Regular social media engagement is a way to nurture potential customers. It opens the door for you to answer questions, humanize your brand, and develop meaningful connections. As shoppers move toward purchasing, you can provide everything they need to make a decision.
2. Improve brand loyalty
Loyal customers love your brand. They want their friends to benefit, too, which is why they give word-of-mouth referrals and share your latest social media posts.
Companies build loyalty by offering social proof, responding quickly, and engaging with followers. When people can relate to your brand, they're more likely to become brand ambassadors and spread the good word.
3. Increase in website traffic
Engagement means getting people to take the next step. When that action is a click-through to your website, you have more chances to capture their attention and turn them into customers. Not only that, but each click-through signals your site's relevance to search engines, leading to higher rankings.
For example, LinkedIn reports, "46% percent of social media traffic coming to B2B company sites is from LinkedIn," making the platform a massive lead-generation tool.
---
How to improve your social media engagement
When you have limited time, it's vital to start with a social media marketing plan and the right tools. Doing so helps you automate certain aspects while freeing up resources to boost your online engagement efforts. Use these social media marketing tips to attract and retain followers.
1. Regularly audit engagement strategies
Changes to algorithms and consumer behavior affect your results. Agile brands adjust post timing and content to reach their goals. Schedule time to review your key performance indicators (KPIs) and identify gaps in your engagement marketing plan.
Look at your total number of engagements and calculate your average engagement rate. Then whittle your list down to your most engaging posts. What made these posts different? Was it the type of content you shared, a video versus a photo, or the time of day?
It's equally important to practice social listening using tools such as Sprout Social or Buffer. These services give you insights into changes in sentiment or behavior.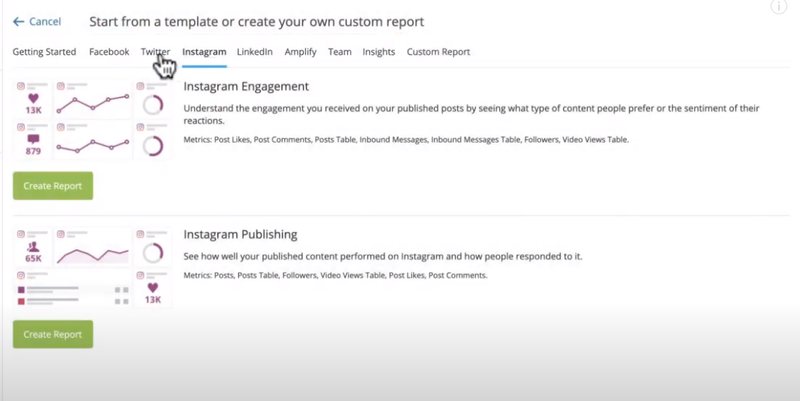 2. Add timely and trendy social media posts
Encourage interaction by bouncing off the popularity of trending topics, up-to-date news information, or social media holidays. Keep it authentic by choosing marketing ideas that align with your brand and offerings.
For instance, small companies may develop social media campaigns leading up to Small Business Saturday in November, or pet-related organizations may host a giveaway on National Cook For Your Pets Day.
3. Interact in real time
While it's essential to use a social media management program to ensure consistent output, real-time interaction is golden. When you prompt fans to leave a comment or caption a photo, be ready to respond to users.
The bonus is that social media algorithms reward posts that quickly attract a lot of attention and engagement. So help your post gain traction by liking users' comments and leaving a response.
This tactic also works in Facebook groups where real-time interaction is crucial to creating safe environments. Set aside time for community management to oversee posts and comments while engaging with users.
4. Use stickers to boost Instagram engagement
Instagram helps you deliver a call to action (CTA) with sticker overlays. You can add your stickers to Instagram Reels or Stories for an interactive experience. Try out one of these fun ideas in your post:
Animated GIF stickers to follow or swipe up
Countdown stickers to generate excitement
Poll or question stickers for interactive fun
Gift card stickers for the holiday season
Location stickers to attract local customers
5. Mix it up
You already know that consistent posting on social media helps with engagement and other metrics. But coming up with ideas is hard. Keep your feed fresh by maintaining a list of content ideas to use when creating your editorial calendar. Try a combination of the following engagement posts:
Sneak peek or behind the scenes
Play the game: Would you rather?
Ask a question
Take a poll
Host a giveaway or contest
Go live with a Q&A session
Share a quiz or survey
Request GIFs or emojis as responses
Put a customer in the spotlight
Offer an instant win game
Create a virtual event or networking session
Curate clickable content using Sniply or Feedly
---
Enhance your social media engagement strategy
Make more meaningful connections by heading to your social platforms and joining conversations. Moreover, turn your focus away from blasting promotional posts. Instead, develop a social media strategy that adds value to your users' news feed while strengthening relationships with your fans.