NYSE: What Is the New York Stock Exchange?
The New York Stock Exchange is the biggest marketplace for investors to buy and sell shares of stock in the world. Located on Wall Street in downtown Manhattan in New York City and owned by Intercontinental Exchange (NYSE:ICE), the NYSE has a history that goes back more than 200 years, and most of the largest, best-known, and most prestigious businesses in the world choose to list their shares on the stock exchange.
Other Major Exchanges
Nasdaq
The Nasdaq Stock Market.
OTC Markets
Where stocks that aren't listed on the major exchanges can be traded.
What does the NYSE do?
The New York Stock Exchange has two primary functions:
It provides a central marketplace for investors to buy and sell stock.
It enables companies to list their shares and raise capital from interested investors.
The NYSE provides a location where its members can trade stock in listed companies. Historically, traders called out their orders to each other on the exchange trading floor, sometimes using hand signals to facilitate communication. Buyers would say what price they were willing to pay in order to buy a certain number of shares of stock, while sellers would name the price that they were willing to accept for stock they already owned. When a buyer and a seller agreed on a price, a trade would occur, and the transaction would be reported on the exchange in a transparent manner that helped the stock market operate efficiently.
Now, with electronic trading, NYSE-run computers are largely responsible for matching up buyers and sellers in real time. However, the system still operates in a similar fashion, with investors placing orders saying at what price they'd be willing to buy or sell.
Most investors aren't members of the NYSE, but many of the brokerage companies that allow them to invest in stocks are. When a brokerage customer places a trade for a NYSE-listed stock, the brokerage company relays the order to its NYSE trading operations, which then handle executing the trade and following the customer's instructions.
The NYSE also acts as a gateway for companies that want to raise money by selling stock. Companies that want to list their stock on the NYSE have to meet both the U.S. Securities and Exchange Commission's disclosure requirements for publicly traded companies and the specific listing requirements that the NYSE imposes. Young companies often seek to have their initial public offerings on the New York Stock Exchange in order to gain the prestige of having their shares traded alongside those of many of the top companies in the world.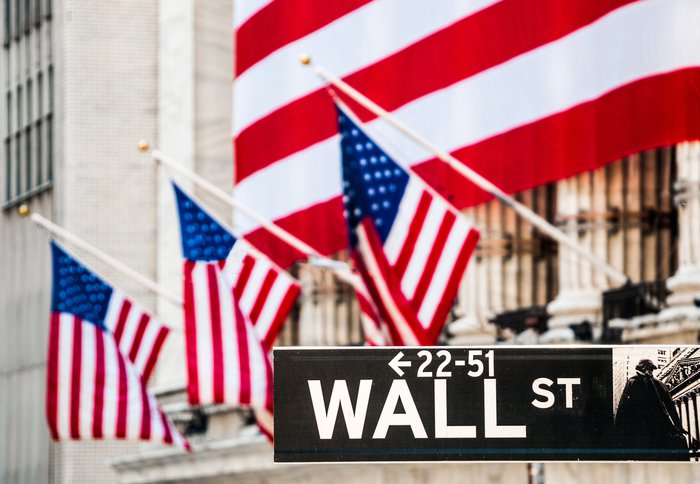 What are NYSE trading hours?
The New York Stock Exchange is generally open on weekdays from Monday to Friday each week, and is closed on Saturday and Sunday. Trading begins each day when the opening bell rings at 9:30 a.m. Eastern time. The regular session continues for six and a half hours, and the exchange closes after the closing bell rings at 4 p.m. Eastern time.
As you can see in the table below, the NYSE observes certain U.S. federal holidays each year. In addition to being closed all day on these days, the NYSE has half-day sessions on two days each year: the Friday after Thanksgiving and Christmas Eve (if it falls on a weekday and if the regular Christmas holiday is observed on Dec. 25). On those half-day sessions, the market opens at 9:30 a.m. Eastern time but closes early, at 1 p.m. Eastern time.
NYSE Market Holidays
| Holiday | 2020 Date |
| --- | --- |
| New Year's Day | Wed., Jan. 1 |
| Martin Luther King Day | Mon., Jan. 20 |
| Washington's Birthday | Mon., Feb. 17 |
| Good Friday | Fri., Apr. 10 |
| Memorial Day | Mon., May 25 |
| Independence Day | Fri., July 3 |
| Labor Day | Mon., Sep. 7 |
| Thanksgiving Day | Thurs., Nov. 26 |
| Christmas Day | Fri., Dec. 25 |
Source: New York Stock Exchange
History of the NYSE
The New York Stock Exchange's history dates back to 1792, when two dozen stockbrokers met on Wall Street and agreed to create an exchange to buy and sell various types of investments, including stocks and bonds. Known as the Buttonwood Agreement, this pact eventually led to the brokers centralizing in their current location on Wall and Broad Streets in the mid-1860s.
Over time, the NYSE has gradually modernized its operations, adopting new technology to facilitate trading activity. Although the stock exchange still has a trading floor, there's now extensive electronic trading activity on the NYSE, complementing the live trading activity that still takes place.
Also, there's been considerable consolidation among exchanges through the years, making the NYSE part of a much broader network of exchanges. NYSE owner Intercontinental Exchange operates futures and options exchanges, while NYSE also has a separate market for bond trading. NYSE's sister stock exchanges include NYSE American (formerly the American Stock Exchange), NYSE Arca for exchange-traded funds, NYSE Chicago (formerly the Chicago Stock Exchange), and the all-electronic NYSE National exchange (formerly the Cincinnati Stock Exchange). These other exchanges complement the NYSE by having different listing standards, different methods of trading, or a focus on products other than stocks.
Even with all this activity, the New York Stock Exchange has a reputation for being the most prestigious and important stock exchange in the world. Investors in U.S. stocks rely on the services that the NYSE has provided for more than 200 years and will continue to do so well into the future.